For two weeks, helicopter pilots battled one of New Zealand's worst wildfires. That was just a preview.
By Charles Anderson
Photo: Ned Dawson, Air Attack
On the 13th day of the fire, Bill Reid shut off the throttle of his helicopter and watched a patch of scorched brown branches rush towards him.
It was 17 February 2019, and Reid had just emptied about 800 litres of water onto a blaze that was raging through the Tasman District's Pigeon Valley, a grassy enclave punctuated with lifestyle properties and farms. Flying at about 400 feet, Reid kept his shoulder strap loose so he could lean out of the cockpit of his Squirrel (an Airbus AS350) to pinpoint where to drop the water. Usually, he wore a heavy Vietnam-era helmet. That morning, however, his son Toby, also a pilot, had lent him a brand-new crash helmet. It was made of carbon fibre, durable and built for impact.
Reid toggled the release valve on his monsoon bucket, which dangled about eight metres below the helicopter. He watched with satisfaction as the payload hit its mark and steam spewed up from the earth.
Several other pilots were working nearby, all dipping their monsoon buckets into a nearby pond, all pummelling hotspots. Reid lived in nearby Eighty Eight Valley, but the others had come from all over — including Marlborough, Wellington, the West Coast and Canterbury and as far north as Warkworth — to fight one of the biggest wildfires ever seen in New Zealand. At its height, the blaze spanned 36 kilometres. Nearly two weeks in, 23 helicopters and two fixed-wing aircraft had been working in simultaneous operation. At the time, it was the country's largest-ever aerial firefight.
After releasing the water, Reid accelerated and climbed away from the flames. Then he felt the helicopter "yaw" — suddenly twist — to the left. Then it yawed again, in the other direction. Then there was a loud bang.
Bill Reid had seen big blazes create vortexes that sucked small trees and fence posts out of the ground, propelling them hundreds of feet into the air.
At 66 years old, Reid was one of the country's most experienced and respected chopper pilots. As he liked to say, he was born to the job — his father, himself a pioneering helicopter pilot, introduced Reid to the family business when he was in primary school. By the time he was 10, he was cleaning out hangars at the local aero club in exchange for flying lessons.  As a teenager, he read accident reports cover to cover. By then he had spent more time learning to fly planes than he had driving cars. During his 20s, Reid piloted helicopters for the fledgling venison industry, keeping the aircraft steady as shooters hung out of the chopper door aiming tranquiliser guns at deer. He'd flown into mountain ranges on search and rescue missions in dicey weather. Reid had written about the particular pressure of being a helicopter pilot — how you only get called in when things turn desperate. "When the fire is out of control, or the crash victim is too far away from road access to make it to hospital within the 'golden hour'. People expect you to fly through smoke, cloud, fog, darkness."
And he did.
Reid had also flown in more fires than he could count — both massive controlled burns and firefighting missions like this one. Large fires fascinated him. He saw them as an intense, exhausting test of his abilities. He'd seen big blazes create vortexes that sucked small trees and fence posts out of the ground, propelling them hundreds of feet into the air. He'd learned to turn his head when approaching a wall of flame so as not to burn his face. Firefighting was one of the more dangerous jobs he had done. But when a call came, he got to the scene as fast as he could.
After the bang, the helicopter shuddered violently. Reid was used to compartmentalising his stress, but according to the Fitbit strapped to his wrist, his resting heartrate jumped from just below 60 beats per minute up to nearly 110. Suddenly, he lost all ability to maintain direction. He realised that the semi-rigid urethane casing of the monsoon bucket had gone totally floppy — almost like a plastic shopping bag. With the helicopter accelerating, the line had caught in the Squirrel's rear rotor — the part of the aircraft that controls direction.  Reid was 400 feet above the burned earth and he was going down.
He called "Mayday, Mayday" into his radio. The distress signal, used only in life-threatening situations, pinged around the headphones of the other pilots in the air. One of them was his daughter-in-law, Rachael Reid, flying the air attack command helicopter high above the scene. It was her first outing during the fire. Up until that point, Rachael, a qualified pilot for 12 years, had been organising part of the helicopter team from the ground. But that day, she had stepped in to give some of the other pilots — including her husband Toby — a break.
Rachael had been speaking to Bill over the radio minutes earlier, so she knew where he was working. As soon as she heard the distress call, she turned her helicopter around. Next to her in the cockpit, the air attack supervisor started calling emergency services. Beneath her, Rachael could see the Squirrel in a downwards spiral. She knew she needed to get to Bill as quickly as possible.
Bill spotted a forestry skid site ahead of him where there were emergency-service personnel. He tried to steer to it, but every time he aimed the helicopter in that direction, the machine pulled away. He felt the body of the helicopter start to rotate quicker. Reid knew that if he kept using the throttle without a tail rotor counteracting the helicopter's motion, the helicopter would start spinning uncontrollably. He realised he could not make the clearing. He had trained dozens of pilots in this exact scenario. When he was about 50 feet above the ground, he shut off the engine to stop the spinning. But now there was no power from the rotor blades to keep him in the air. There wasn't any time to think, just instinct. It was only at the very last second, as he crashed through burnt pine trees, that he closed his eyes and stopped flying.
Fossil charcoal shows that wildfires started soon after the first terrestrial plants appeared on earth, about 420 million years ago. They may have served an evolutionary purpose: fires help keep ecosystems healthy by adding nutrients to the soil or allowing sunlight to hit the forest floor. And the earth has no shortage of naturally occurring fuel. Dry winds and climates, vegetation rich with carbon, and lightning can all speed the spread of a fire. In short, our planet has always been flammable.
In New Zealand, the cool, wet nature of our forests has historically served as a natural protection from fire. But due to the exponential effects of climate change, extended periods of hot, dry, windy weather have become more common — making our environment more combustible.
In late 2019, the Ministry for the Environment measured wildfire danger in New Zealand for the first time. It did this by tracking how many days had been classified as "extreme" or "very high" fire risk at 30 rural fire stations between 1997 and 2019. These are the same indicators used on roadside fire danger dials around the country — both extreme and high danger mean that "large fire outbreaks are possible".
During the past 22 years, six fire stations around the country experienced a marked increase in "high danger" days: Queenstown, Lake Tekapo, Gisborne, Napier, Masterton and Gore. The report forecast a 70 per cent increase nationally in the risk of fire danger over the next two decades.
The most alarming increases are predicted to occur in regions that are not used to fire. In Wellington, extreme fire danger days could double, to 30 per year. In coastal Otago, they could triple to 20 days annually.
George Perry, professor of environmental science at the University of Auckland, says that adapting to this "fierier" reality will be challenging. Unlike Australia, our ecosystems have not evolved with wildfires, and many native trees can't withstand even low-intensity flames. "Simply managing fire out of the landscape is not feasible," Perry says, warning that we may not be able to preserve some of these native forests.
New Zealand has an average 3000 wildfires a year, consuming about 6000 hectares annually. So far, our fires have been small compared to those that have ravaged Australia and California in recent years. In the vast Australian states of New South Wales and Victoria, some fires have exceeded 100,000 hectares.
But, in line with a global trend, New Zealanders are increasingly building homes in places where fires tend to ignite. That means our wildfires are no longer confined to rural, sparsely populated areas.
In February 1999, a Civil Defence emergency was declared in Central Otago as grass fires spread across 7800 hectares near Alexandra. The next year, a fire broke out in Wither Hills behind Blenheim, destroying farmland and stock across more than 6500 hectares. Bill Reid was one of the pilots who fought that blaze.
Then, in February 2017, a devastating fire ripped through 1600 hectares of land on the Port Hills, which over the years have been gradually colonised by Christchurch's southern suburbs. More than 1400 people were evacuated. The Port Hills fire ultimately destroyed nine homes and claimed the life of one firefighter.
Later, scientists published a review of the fire in a special issue of the Australasian Journal of Fire and Trauma Studies. They warned that Port Hills was a "major prompt" that New Zealand needed to do more about the rise in fires at the "rural-urban interface". Disaster planning in New Zealand had tended to focus on earthquakes and floods, two of the authors noted. And unlike in Australia, wildfire risk was often not factored into local government decisions about where new housing can be built. If "significant" steps were not taken, the paper concluded, the Port Hills fire could be seen not as a freak accident but "a window into New Zealand's fire future".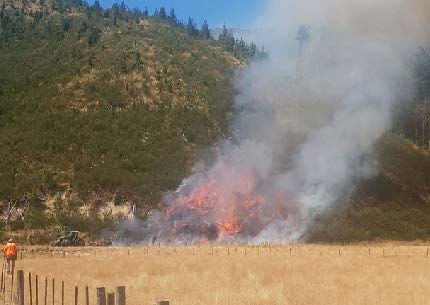 Taken at 2.13pm by Joel Scott, forestry service contractor, the first person to call 111.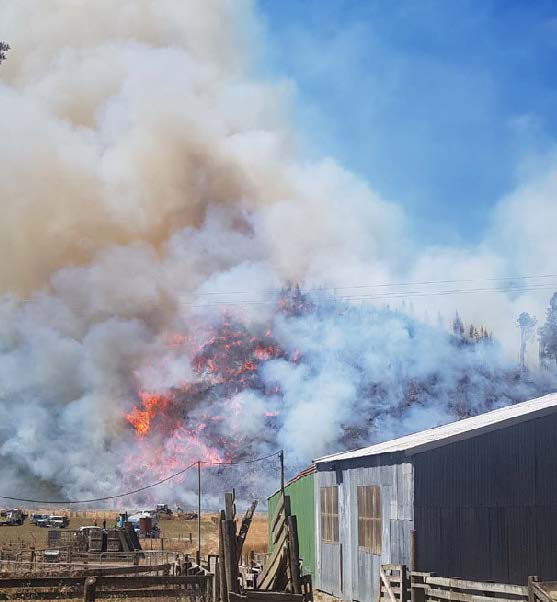 2.35pm, The Pigeon Vallery fire grows. Photo: Joel Scott
Just after 2pm on 5 February 2019, Joel Scott was driving back from his job at a forestry block down Pigeon Valley Road. It had not rained for six weeks in the Nelson-Tasman region, and the pine-covered hills were parched. From his ute, Scott spotted flames about the size of a barbecue fire leaping from a bone-white paddock on a nearby farm.
Scott pulled over in the middle of the road and called 111. "We're going to need a chopper real fast," he told the operator.
Then he ran towards the fire. He later reported that he saw a man standing in the paddock, looking flustered. The man had been preparing soil for planting with a tractor. A subsequent investigation found that it is likely that a metal blade from the tractor hit a stone in the rocky ground, creating a spark that ignited the grass. Within minutes, the blaze crept up a slope and accelerated through the dry scrub into a mass of new fuel — young pines and tinder-dry forest material left over from a previous harvest.
For every 10 degrees of slope, a fire doubles its rate of spread. Just one minute after Scott's 2.14pm call, Fire and Emergency New Zealand's (FENZ) internal message system recorded "a large bush fire — spreading due to winds". During the space of 22 minutes, 13 emergency calls described a blaze growing at a frightening speed. "She's just flying up the hillside," one caller said.
The first fire truck came from Wakefield, a settlement of 2000 people about 20 minutes' drive from Nelson. It arrived at 2.26pm, followed by another at 2.34pm. At 2.20pm, a fire lookout operator stationed on the Barnicoat Range above Richmond, about 20 kilometres away, called in the first chopper. Two more soon followed — one of them flown by Bill's son, Toby, who had been summoned from another fire in Marlborough.
"I suggest they get every helicopter they can get their hands on, now," a panicked Brightwater farmer told a 111 operator at 2.48pm. "It's getting bigger by the second . . . It's blocking out the sun."
By then, it was too late. The Pigeon Valley fire was already out of control.
To the untrained eye it looks like a dance. The helicopters work in a loop, each one dipping its monsoon bucket into any source of water they can find — a pond, a swimming pool, the ocean. They work in formation, each unloading up to 1500 litres of water at a time. A circuit of four helicopters can do about 12 rounds in an hour, dropping close to 40,000 litres of water. Helicopters do not put out large fires themselves. Instead, they "pinch" the edges, containing the fire so that ground crews can go in and quench them for good.
The aviation lead for FENZ, Richard McNamara, first heard about the Pigeon Valley fire while sitting in a chair at Wairau Hospital in Blenheim. He was receiving a second round of chemotherapy for non- Hodgkin lymphoma — a type of blood cancer. While still receiving treatment, 63-year-old "Mac" started getting calls from pilots locally and around the country. As updates came in from FENZ, the scale of the fire soon became apparent.
"I needed to make sure they had the right people and the right aircraft."
McNamara is responsible for coordinating the aerial response to wildfires across New Zealand. He did stints as a science officer at AgResearch, and at the Department of Conservation as chief ranger at Aoraki Mt Cook National Park. As a younger man he also learned how to fly aeroplanes. He has fought fires in the United States and Australia, including the 2009 Black Saturday bushfires in Victoria, which killed 173 people.
McNamara has been involved in aerial firefighting in New Zealand since its earliest days in the 1980s. He got his start by jumping into a helicopter and taking charge of an aerial fire response on the skewed logic that he had once participated in aerobatic competitions. Now he was helping coordinate the aerial response to the first major fire under FENZ, a new national organisation that merged the country's 40 rural and urban fire authorities.
"A glass of water on a bonfire"
Most adequately qualified helicopter pilots in New Zealand double as "air attack". They are who FENZ calls in the event of a dangerous blaze. It is well-paid work, but the risks are high.
In theory, pilots are trained to fight a fire according to a hierarchy of needs, McNamara says: life, then property, then vegetation. "You have to think about scalable objectives," he says. "If you can't stop the fire, then you have to ask, 'What are you able to do?" But sometimes managing that hierarchy is out of a firefighter's control, McNamara says. "When a fire is that intense there is nothing on God's green earth that is going to stop it."
The fastest-spreading part of a fire's perimeter is the "head", which is typically on the side the wind is blowing toward. (Fires also have a "flank" and a "rear".) At its height, a head can emit up to 110,000 kilowatts of heat per metre of fireline. On top of that direct radiant heat, embers can be thrown hundreds of metres ahead of the main blaze, starting more fires which coalesce into a massive blaze. Pilots are often so close to the flames that a burned smell lingers inside their cockpits for weeks. "It can be an extremely hazardous situation to be in," McNamara says.
If the lengths of flames are taller than about 1.5 metres, they are considered unsafe for ground crews. If they are greater than 4 metres, even aerial firefighting may be ineffective. In the early stages of the Pigeon Valley fire, the flames soared up to 7 metres above the tops of the pines, meaning flame lengths were in excess of 30 metres. To one couple fleeing the fire, it looked like "an atomic bomb".
And the fire isn't the only hazard that pilots have to contend with. Thick smoke can conceal powerlines or even other helicopters. Earlier in the week of his crash, Bill Reid saw the cable of a monsoon bucket appear just metres away from him, the helicopter above him seemingly oblivious to his presence.
On 5 February, the fire risk was officially "extreme". It was 28 degrees Celsius with low humidity. Windspeeds were about 20km/h and the forest-fire weather index that day indicated potential rapid development of high intensity fires. "It was the perfect storm that particular day," McNamara says.
On the afternoon that the fire broke out, helicopter pilot Matt Gibb had just returned to the home he was building down the end of Eves Valley Road. He'd come back early from a job because it was too windy to fly safely. Then he got a call from the Richmond fire lookout. "There's a fire pretty close to you," the operator said. Gibb turned around to look at the hill behind his helicopter hangar and saw smoke wisping over the top of the pine trees. "Oh, there is too," he said. He took a breath and started thinking about what he needed. "It was hot as hell and windy. I knew it wasn't going to be easy."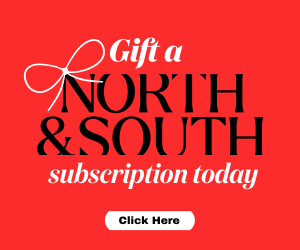 Gibb was drawn to the job by the freedom of the air — the "bug", as many pilots call it. He began flying when he was 19 and, more than two decades on, had his own business, Helicharter Nelson. He became the aerial lead for a group of pilots tasked with protecting properties in the area. "I've fought a lot of fires, but this was different," Gibb says. "It's the first time I knew the names of the people whose homes I was trying to save."
On a normal day of flying, a pilot might clock in four to five hours of work. Those flying in the Pigeon Valley fire did 11- to 12-hour days, back-to-back. The warm weather didn't help. Cool air is denser, which creates better lift from the power of the rotor blades. Both pilots and helicopters must work harder to maintain that lift in warmer air.
If you try to take all of that in, it can be overwhelming. "Sometimes it can feel like you are tipping a glass of water on a bonfire," Gibb says.
So pilots instead focus on a comparatively minute task — repeatedly hammering a small segment of fire. Bit by bit, the steam rises, the fire retreats slightly and ground crews can get in.
High above the pilots, the air-attack supervisor makes sense of the chaos. Tony Groome, a Feilding-based contractor, arrived the morning after the fire broke out, along with a helicopter crew. Coming through French Pass in the Marlborough Sounds, they could already smell the smoke. They arrived at the property of Craig Davies in Appleby. Davies happened to be a senior member of the Nelson fire service and his home became helicopter HQ. Choppers were constantly taking off and landing in the property's back section; air-attack supervisors huddled in groups every morning, making plans for the day.
To one couple fleeing the fire, it looked like "an atomic bomb".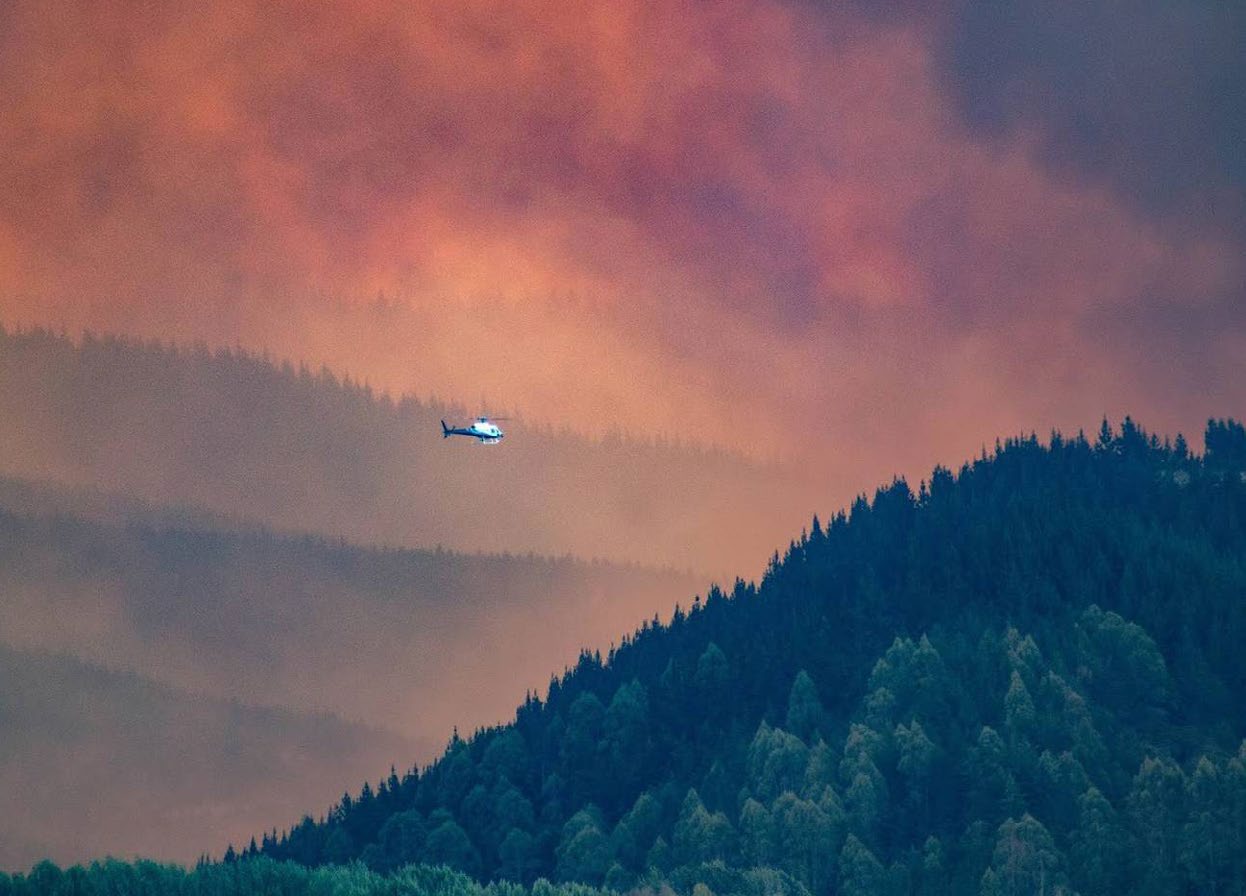 Photo: Aimee Jules, NZ Herald
The supervisors divided the fire into three zones with clear boundaries and nominated a lead pilot for each. Then each lead pilot picked three to four aircraft to work with them. They divided up the communications, giving every zone its own radio line. In the United States, pilots refer to the dizzying effect of hearing everyone else's radio logistics as "helmet fire". Segregating the communication lines gave pilots one less issue to worry about.
The air-attack supervisor is flown by his or her own pilot. That is the role Rachael Reid was performing on the day of Bill's accident. Altitude gives the supervisor a vantage point over the entire area — which parts of the fire need more attention, where successes are being made. The supervisor plans the strategy, then the pilots get to work.
In the 34 years that Groome had been involved with fire management, he had learned to trust his instinct. On 6 February, he looked at the terrain and the fuel and thought the fire had grown to its maximum size. The challenge was "buttoning it up" and "pinching" it in.
But that day, Groome was taking Civil Defence Minister Kris Faafoi over the area when they got a call about a suspected arson on nearby Rabbit Island. He rallied five other helicopters, and they quickly contained the fire to allow ground crews to extinguish it.
Groome had been in the air for hours when yet another fire broke out in central Nelson's Walters Bluff. He could see the smoke rising near the CBD. Within four minutes of being notified, Groome lined up four helicopters. One of them was the heaviest-lifting helicopter on the South Island — a Bell UH-1 Iroquois that its pilot, Darren Davison, called Thumper. Built in 1965, it did two tours in the Vietnam War. Whereas most helicopters can only carry 1000 litres of water per load, Thumper could carry 1500.
Groome coordinated the choppers as they picked up water from the Nelson Haven, where the tide was fortunately in, and dropped thousands of litres over Walters Bluff. People living close to the flames were evacuated; further down the slope residents dampened vegetation with garden hoses. If you lived in the surrounding neighbourhood, you could hear choppers chugging through the air amid the snap and pop of burning cypress and gum trees. Onlookers watched in stunned appreciation as machines and their pilots fought back the fast-moving flames licking the decks of homes on the bluff.
The fear among the pilots was that the fire would rampage over the ridge of the hill and spread unencumbered into the Hira Forest — several thousand hectares of pine plantation that stretches all the way to Pelorus. That would mean a blaze equal or bigger than the one still burning in Pigeon Valley.
Two fixed-wing aircraft dropped red fire retardant ahead of the fire to ensure the flames would not get over the ridge. That allowed ground crews to trudge up the steep slopes of the hill with hoses and put out the fire properly.
In the first few days, thousands of people were evacuated from around Pigeon Valley and Wakefield. A dull haze settled over the whole region. At night the fire turned the sky a deep, sinister orange, and some residents reported ashy pine needles falling like snow. There was smoke everywhere and there were reports of smoke everywhere — some of them rumour, some of them real. Helicopters chased every single one. "We try and avoid the 'p' word," Groome says — meaning "panic".
Despite the risk, deaths in helicopter firefighting operations are rare in New Zealand. According to FENZ, the first occurred when two people died in a crash in 1978 in rural Canterbury. It was another 40 years before the next fatality. In 2011, two experienced firefighters crashed into the sea at Karikari in Northland. They had been flying in high winds, trying to evacuate people from a scrub fire. There had been confusion about the chain of command, and FENZ was created partly in order to avoid similar problems in future.
Tony Groome says the best firefighting pilots are those who have been involved with controlled burns, because they understand how fire behaves. Bill Reid was among the first in the country to use helicopters in controlled burns to clear large areas of vegetation for farmers. Previously, farmers lit them on foot and sometimes got caught in their own burn-offs, overwhelmed by flames and smoke. Using helicopters, pilots sling a lighter containing a mix of fuel and fire retardant about 50 metres above the ground. As that mix is released, a flint ignites it. The burning mass then falls to the ground, setting dry debris alight. To do that work, you have to know how temperature, humidity, vegetation, moisture and wind might affect the flames. Reid had done this for decades.
But despite his long years of experience, Reid had had his own near-misses. He had also recently two lost close friends in helicopter accidents — brothers Matthew and Nick Wallis, who died months apart in Wanaka. Their deaths had weighed heavily on him. He kept thinking about the crashes, trying to find lessons in what had gone wrong.
The most recent death of a helicopter pilot in a firefighting operation was that of 38-year-old Steve Askin on 14 February 2017, during the Port Hills fires. Askin, a former SAS soldier, fought in Afghanistan and received New Zealand's second highest medal for bravery. He also gave me my first and only helicopter flying lesson.
On that occasion, a few years before his fatal accident, he let me take the controls of his Robinson R22 as we rushed over North Canterbury. When he told me to aim for a small valley, my heart immediately started pounding, my soft hands became tense and solid. Quickly, I told Steve to take back control. He told me I had "ground rush" — the disoriented feeling when it seems like the earth is rising up towards you at speed.
A Transport Accident Investigation Commission report cited several factors in the crash that killed Askin. Evidence showed that the suspension cables of his monsoon bucket had struck and damaged the tail rotor. "This made the helicopter uncontrollable and it crashed," the report's author wrote.
It was eerily similar to what happened to Bill Reid on 17 February, 2019.
Bill Reid thought the helicopter was on fire. When he opened his eyes, all he could see was smoke. He was sure it was coming from inside the cockpit. He tried to survey the situation. The helicopter had miraculously remained upright, but the impact had ripped both landing skids off the bottom of the aircraft. The front of the cabin was crumpled in. The main rotor blades were bent like a discarded coat hanger after hitting both surrounding trees and the tail of the helicopter. The whole tail of the machine had had dislodged and landed a few metres from the cabin.
A few things conspired in Reid's favour that day. He had been flying regularly at the fire for the 13 days before the accident, and all that time in the air meant that he was feeling his sharpest. He also noticed that his helmet's visor had ripped off when his head hit the instrument panel during the accident. If he'd been wearing his usual Vietnam-era model, rather than the lighter model lent to him by his son, he fears the extra weight of it could have broken his neck.
Reid looked down at his body and saw that he wasn't on fire. He saw that he was still alive. The smoke all around him was dust and ash being blown up by Rachael's helicopter rushing down to land.
Rachael describes herself as a "relatively calm person". But as she was flying towards her father-in-law, a different kind of adrenaline kicked in. She knew the odds of him surviving the accident were slim. She hovered over his helicopter, looking for him. She saw there was a fire truck and two firefighters nearby.
Then came the call over the radio. "I'm okay." About 30 seconds later, she saw legs coming out the side door.
"It was a huge relief," Rachael says. "I don't think I believed it."
She found a spot on a clearing down the road and saw an old Hilux ute parked there. Miraculously, the keys were still in the ignition. Rachael jumped in and roared up the hill. She arrived at the crash site at almost exactly the same time as Toby. He had been at home in Eighty Eight Valley when he heard Bill's Mayday call, jumped in a helicopter and raced to the scene.
That afternoon, Bill Reid was admitted to Nelson Hospital. After crashing to earth from 400 feet, he suffered only a broken ankle.
"I've fought a lot of fires, but this was different," Gibb says. "It's the first time I knew the names of the people whose homes I was trying to save."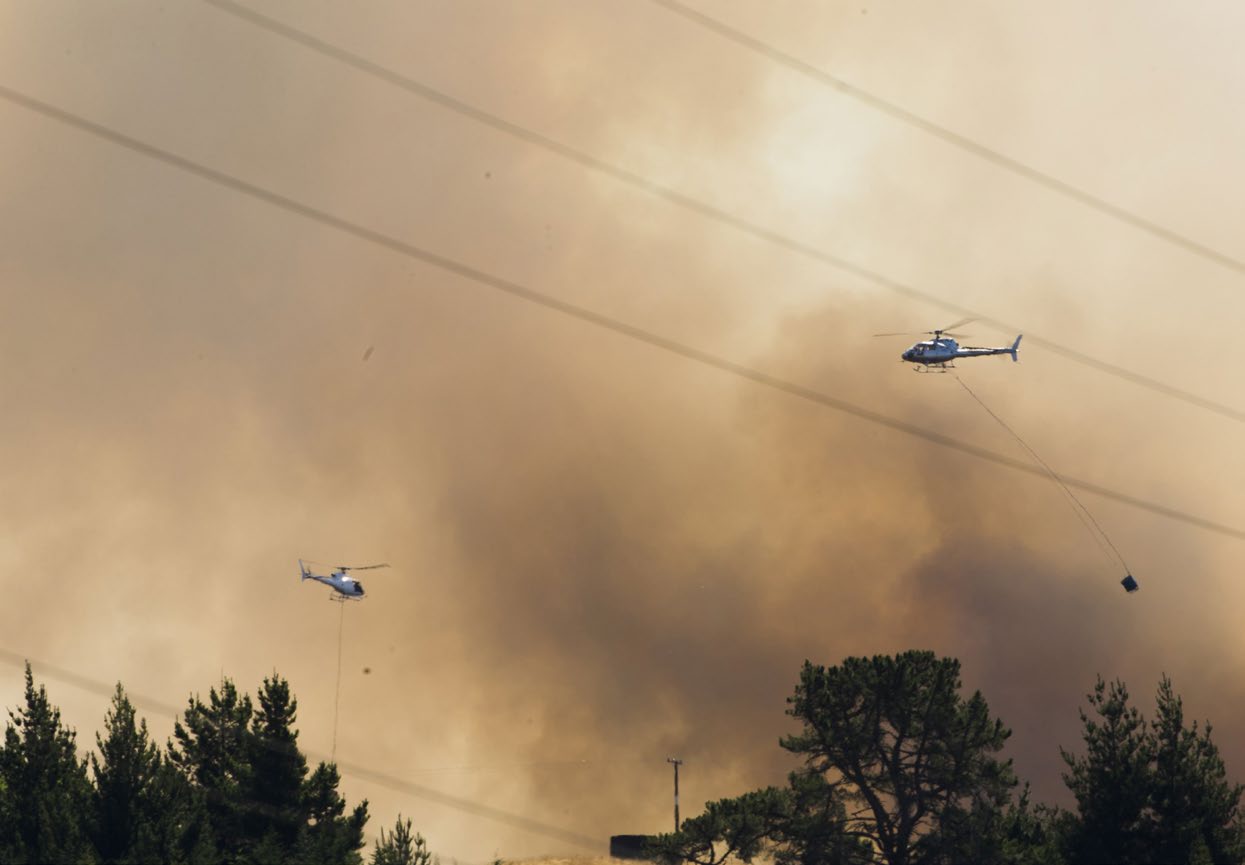 Photo: Ricky Wilson, stuff.co.nz
The Tasman fires raged out of control for almost 20 days, covering more than 2000 hectares of forestry and farmland. Even after they were brought under control on 24 February, hotspots smouldered around the area for months.
The fires caused an estimated $20 million in damage, and cost a further $30 million to extinguish. Only one three-bedroom cottage and several sheds were destroyed. Dozens of sheep were either killed or had to be euthanised after being badly burned, but there were no serious injuries reported from civilians or fire groundcrew.
In September 2020, the Transport Accident Investigation Commission (TAIC) released a report into Bill Reid's crash. It found that the metal ring that held together the "Cloudburst" monsoon bucket's structure had become dislodged, and that other pilots around the country had reported similar issues.
In Reid's case, the bucket had become unstable and hung higher and closer to the helicopter than intended. There was no instruction from the manufacturer or FENZ to determine the correct length of the lifting line. In the United States, however, the body overseeing aerial firefighting operations requires lifting lines to be 15.2 metres or longer. Reid's was 8.5 metres. The line was then pulled by the floppy monsoon bucket into the tail rotor, wrapping around it and stopping it suddenly. That was the loud bang.
TAIC identified three similar accidents involving fire buckets contacting the tail rotors of AS350 helicopters in New Zealand, Italy and France. In all of them, the helicopters had lifting lines that placed the buckets within the "no-go" zone. The New Zealand case was the one that resulted in the death of Steve Askin in Port Hills. TAIC noted that when the lifting line was at the length recommended by US firefighting body, there were no recorded accidents where a fire bucket touched the tail rotor.
TAIC recommended that Cloudburst's manufacturer, IMS New Zealand, update its manuals to include guidelines for line lengths. It also asked the company to improve its design to prevent issues with the metal rings fastener. IMS says it has complied with those recommendations.
Rachael Reid hopes that Bill's accident has made firefighting safer for other helicopter pilots — that something as simple as an industry-wide recommendation on the length of a line attached to a monsoon bucket could save lives.
Pilots like Bill worked 11 to 12 hour days to contain the fire. Photo: Martin de Ruyter, stuff.co.nz
Richard McNamara sees photographs of firefighters, on the ground and in the air, and his eyes narrow. He knows how they look. "Firefighters are turned into white knights fighting the red dragon," he says. He believes this creates an unfair pressure that makes them more likely to risk their lives.
Firefighters will do their utmost for people threatened by a blaze, he explains. "But will we unduly risk our lives of our family — our pilots and our fire crew? The answer to that is no. Houses can be rebuilt. Lives and families can't."
It's that thinking that weighs on him when he remembers Steve Askin, who died on his watch at Port Hills. It weighed on him when he started making calls to pilots from his hospital bed. He never wants to go to another pilot memorial service.
In this summer season, that feeling is heightened. In late 2020, there were more serious fires in Central Otago and the Mackenzie Country which covered thousands of hectares and destroyed dozens of homes. In late December, 100 homes in Ahipara were evacuated as a large bushfire blazed above the small Northland town. Mac knows that at any moment his cell phone might start pinging from fire stations all around the country, asking for help. The older he gets the more he thinks about why he, and perhaps all emergency workers, do what they do. "In the act of saving others, you save a little of yourself. I believe that we can all benefit from acts of kindness to people in need."
As for Bill Reid, his experience at Pigeon Valley had given him some measure of peace over the deaths of his friends. "I felt them on my shoulder," he says. "If anything, they were helping me. It sounds weird, but I think they guided me that day."
He had often worried that in an accident, pilots were grasped by an awful and paralysing panic as they tried to manipulate a machine weighing hundreds of kilograms high in the air. But his crash made him realise something. "You don't sit there frozen. You keep flying. You try to fly until you hit the ground. In those last moments you try to do your best."
Charles Anderson, a multimedia journalist and producer, is the editor of the Nelson Weekly and the creative director of Vanishing Point Studio.
This story appeared in the February 2021 issue of North & South.
Photo: Braden Fastier, stuff.co.nz