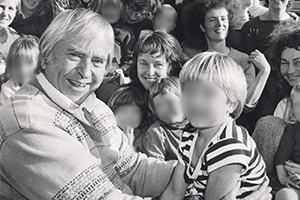 This story was published in the September 2015 issue of North & South.

After Centrepoint founder Bert Potter died in 2012, his victims started to break their silence, while former members of the notorious Auckland commune fought over their versions of the truth. Anke Richter interviewed dozens of them in New Zealand and overseas, including those convicted for the sexual abuse of children. Then she came too close.
On the first Saturday in December 2013, I'm sitting next to Angie, Bonnie, Renee and Karlos Meiklejohn in a suburban house in Miramar, Wellington. For the first time, these siblings in their 30s and 40s are go­ing to speak about something they have never addressed among themselves: what happened at Centrepoint, the notorious "sex commune" in Albany run by self­-styled therapist Bert Potter. The charismatic guru, along with seven men and two women, was later imprisoned for child sexual abuse and drug manufacturing.
Angie Meiklejohn, the oldest at 43, has placed a ceramic love heart in the middle of our circle. She is a striking woman — curvaceous, with brunette curls and emerald eyes. She once worked in prostitution and tried to kill herself in drunk oblivion. "This day for me is about hearing what your experiences were," Angie says, while she smudges us with a smouldering bunch of sage, "and understanding how hard it has been." She can no longer hold back her tears.
Her brother tries a brave smile. "Hey, we did this 25 years ago at CP — family therapy!"
Over the next few hours, everything pours out. Something happened in a family Ecstasy session at CP with "Bert", as they all call him. Something gross that Angie cannot remember but needs to know. They tell her. More tears flow. It is disturbing but cathartic.
I'm listening with a lump in my throat. This is more than I ever expected as a side-effect of the book project I'm researching. It's about the aftermath of Centrepoint.
As a reporter, I wanted to explore how a utopian dream could turn into a collective nightmare and normal people end up as convicted paedophiles. My aim was to help the reconciliation of former Centrepoint families by sharing their memories. I had a publisher and a way into the story. But I had no idea I was going to burst a boil of unprocessed guilt, anger, denial and grief. Or that this vortex of emotional toxic waste would soon leave me in despair and chaos, too.
I moved to New Zealand from Germany 10 years after the Centrepoint court cases had taken place. As a relative newcomer, I was curious about this unresolved chapter of the country's social history. Centrepoint was unique, even on a worldwide scale. A more radical group operated around the same time in Austria: the Friedrichshof commune, where they had daily "sex rosters" to prevent coupledom. Alternative movements, sects and small island communities had always interested me from the time I grew up in Cologne, which was full of orange-clad followers of the Indian guru Rajneesh in the 80s, to the seven months I spent on a remote atoll in Tokelau.
Angie and I had met the year before. Not only was I fascinated by her work — she ran "Snuggle Parties" to teach awareness about touch and boundaries — but also by her past. Her mother had taken them all to live at Centrepoint when Angie was 15. Only since Bert Potter's death in May 2012 did she feel ready to talk about it all. "I still dream about Centrepoint," she told me.
The floor of the Wellington house is covered in photos the Meiklejohns have brought along. Angie points to a man in a knitted jersey. It's Henry Stonex, her CP surrogate father. He had an affair with the 16-year-old that went on for years. "If I had to choose someone from my past to have a conversation with now …" Angie looks at the picture. "It would be him. Not Mum or Bert."
I learned Angie's story over two days. The rebellious young punk rocker was brought under control through teenage workshops and the CP group doctrine, only to be later drug-raped by Potter in therapy sessions. Angie became a "commune concubine", then felt lost in the real world outside when she went to drama school at 18, always hungry for love. Years of alcoholism and promiscuity followed. She fell pregnant after a one-night stand, lost custody of her kids later, but managed to turn her life around. By then she was diagnosed with post-traumatic stress disorder. Despite the damage, Angie had never seen herself as a victim but a willing participant. "Centrepoint was a selection of average, normal people," she told me, "not monsters or freaks."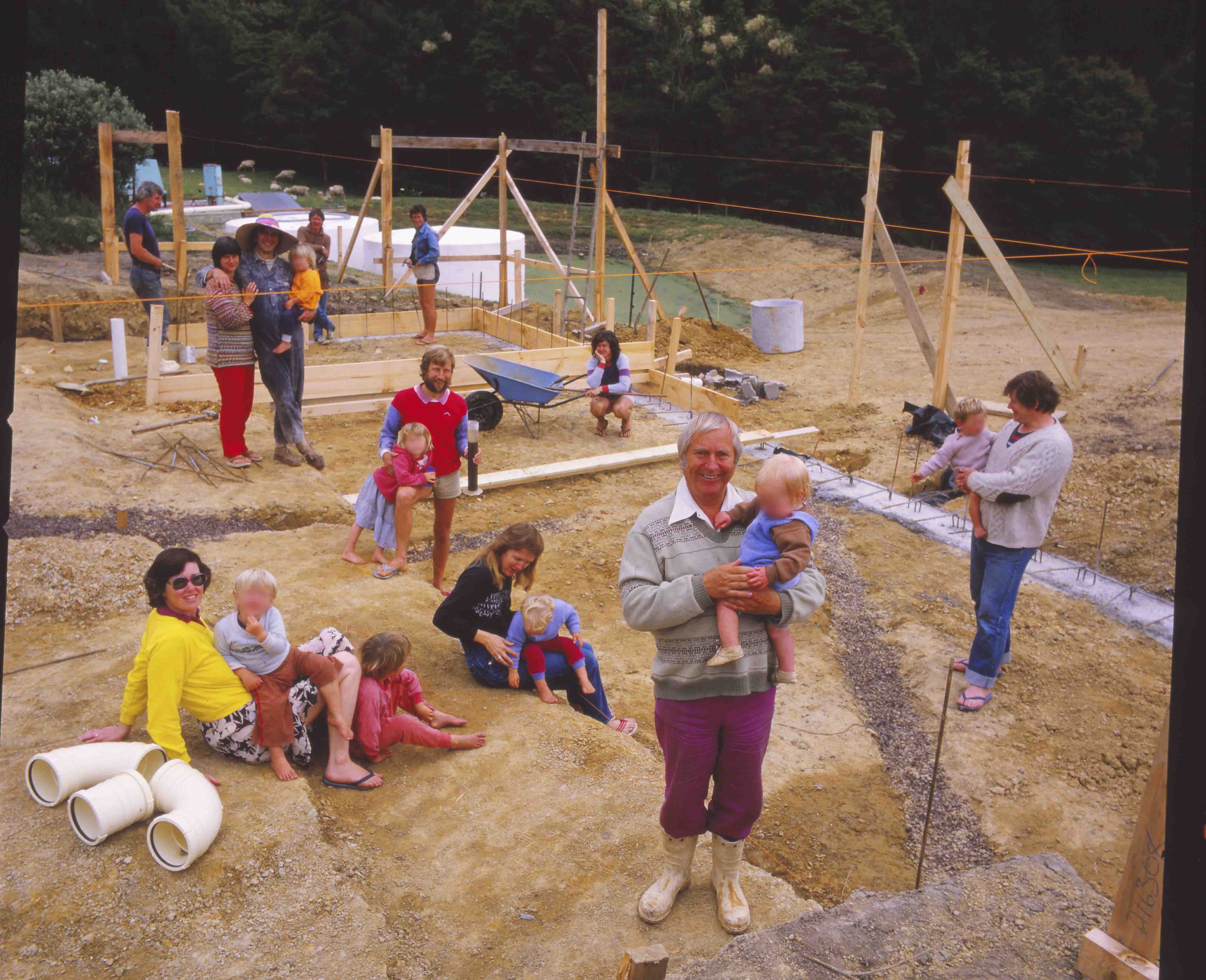 At its peak, some 250 people lived at Centrepoint, under the sway of founder and "spiritual leader" Bert Potter (pictured at front). His wife, Margie Potter, is in the yellow top; Barri Leslie (then Barrie Sweden) is behind her in red pants; and CP "chemist" Ulrich Schmid is centre, wearing a red top with blue sleeves.
I was less interested in Potter himself than those around him: the powerful female therapists called the "thought police"; his many gullible lovers, competing for their turn in his bed; mothers who let their 13-year-old daughters be deflowered by the 60-year-old spiritual leader. What were they thinking? How did they and their children move on?
According to a 2010 Massey University study, every third child at CP suffered sexual abuse. But the place had also been a happy home for many people and a chance to improve their lives. Hundreds of Kiwis, including many Auckland therapists, passed through Centrepoint's workshops in its 22 years.
Something beautiful about New Zealand's biggest alternative community was captured in the book Inside Centrepoint, published in 1986 to dispel suspicions after constant attacks. There were photos of a baby being born in the main dining-room, children jumping on trampolines, hugs and group therapy sessions in rooms covered in cushions — a bohemian tribe, occasionally in the nude. Author and in-house historian Len Oakes sneered at the "urban legends" and "colourful rumours" that referred to the darker side of his then­home. He has since written more books about cults and is listed as a therapist in Melbourne.
"I have never spoken to any journalist from New Zealand and I never will." He is friendly over the phone, but cautious. Oakes left Albany forever in 1991, "when the shit hit the fan".
"So why are you talking to me then?" I ask. "Because you're an outsider," he says. So I get on a plane to meet my first "insider".
Everything is off the record. Oakes wants to point me in the direction of former Centrepoint members, if I could be more "open-minded". I arrive back home in Christchurch with the unpublished memoir of his life with Bert Potter, free for me to use. The doors are opening and I have struck gold behind the first one. I don't see the cesspool yet that lies behind the others.
More manuscripts fall into my lap. Barri Leslie is the most outspoken activist against Centrepoint. She spearheaded the court case that finally saw the commune restructured and renamed in 2000 and the "Old Believers" given $49,500 each so that they would relinquish all claims on the trust and never return.
When we meet near the Auckland Ferry Building, I'm greeted by a neatly dressed, grey-haired 73-year-old with a frail voice but a sharp mind. Nothing about this twice-divorced avid gardener would indicate any affiliation with a "sex cult". "Well, Bert often called me mousy and blocked off," she says with an ironic smile.
The former school teacher, now a semi-retired psychologist, had been one of the community's founding members. Her opponents see her as a former fanatical follower-turned-angry disbeliever. Leslie left Centrepoint with not much more than the clothes on her back. By then, she'd done a complete turnaround. "All of us are victims to some degree. We all lost those precious family years," she tells me over our first coffee.
There are many meetings to follow at her clutter-free house on the North Shore, which I leave with stacks of photocopies and pages of notes, my head brimming with information. I work my way through the old CP magazines, drawing diagrams to understand the interwoven family structures.
Among the material are three mini­discs from the 1990s. It's the autobiographical account of one of the leading Centrepoint therapists who became a whistle-blower. In my eyes, he's an unsung hero. When I track him down after weeks, his reaction is not what I expected. He panics. I have, he says, "revived the pain and fear of all that happened to me as a consequence of trying to stop what was happening at Centrepoint". I am to erase the manuscript from my computer and never contact him again. If I fail to comply, he will seek legal recourse against me.
I have stepped into "Bertland" — a minefield of conflict and contradictions.
Very few people have been brave enough to come forward. A young actress spoke out in articles and on TV, which affected her career. She reluctantly meets me for a coffee. It turns into a tense, emotional encounter. The next day, she informs me she's not ready for this in her life and asks that I not contact her again. It is not the last time I'll hear from her.
When I send out individual messages, the replies are disheartening: "Was 20 years ago, past is the past, let it go", or "I have no interest in discussing this topic with you." "The mere mention of Centrepoint evokes sore and tender memories" is a kinder rebuff; a harsher one is, "DO NOT send any such emails to me." I am warned that two former Centrepoint girls would "freak out" if l approached them.
"For God's sake, I want some of the good stuff reported!!!" This comes from a woman who fears an expose would sensationalise "something that was dear to my heart". Her son had a fantastic childhood "until he left CP and met with some strong judgments. He is now ashamed of being brought up there."
"Excellent — about time! In my view Centrepoint was appalling beyond words!" This comes from a man in whose larger family speaking about the past is now taboo. But he wants to go on record — on video, whatever it takes. The next day, he changes his mind to protect his wife's privacy. They met at Centrepoint as teenagers. "Good luck with the book."
A week later, he starts a secret correspondence, spilling out what a "hellhole" and "mind-warp institution" CP was. He still hates the words "loving" and "cuddles". His rant suddenly stops. "I just feel that RAGE again and can't do this again for a while, sorry."
Some of the top Centrepoint members' children have promising careers; one is a celebrity chef. I hit a wall of defensive silence with them. The bottom line of one agitated conversation is that I have no right to drag things up and what happened at Centrepoint happens everywhere.
According to a 2010 Massey University study, every third child at CP suffered sexual abuse.
Even the positive stories are shared with caution. The stigma runs deep. I have to change identities and can only tell certain bits, not others. Soon I'm overloaded with disturbing, confusing information. Then one evening, I call Brian Roberts**, a former CP therapist. He fought hard to clear his name after he was accused of indecencies against minors. "I'm a litigious bastard," he warns me straight away. I had used the word "sex crimes" in my contact email, which didn't help. "Well, that's just a load of bollocks for starters!" When I try to explain, he cuts in. "I want you to know that I can bite your kneecaps off. I have teeth, you understand?" Roberts' sense of self-importance seems to override his dislike of me, so in the end we arrange to do an interview in person.
My pulse is racing after I put down the phone. What kind of people am I dealing with? When I tell Barri Leslie about the phone call, she confirms that I just experienced true "Centrepoint feedback". "They put you down and make you feel wrong until you conform out of fear. It's bullying."
On my next round of back-to-back interviews, I enter the lion's den and listen to Roberts' extensive elaborations. He's a colossal man with a protruding belly who doesn't do nice. He threatens to throw me out when I quote the former CP teenager Angie, who called him "creepy". I'm on tenterhooks for hours.
One girl who testified against Roberts and was abused by Bert Potter from the age of three became a heroin addict and is still on methadone. She suffers a panic attack after our first meeting. Her father had urged her earlier to "remember the good times". I am pulled into their fragile family dynamics, liaising back and forth.
On the night before I'm to meet my next Centrepoint informant, I mention this man's name without further context to a couple who live in his Titirangi neighbourhood. The husband erupts in anger, shouting at me. An irrational fear creeps over me. After days of gruelling and volatile encounters, my overloaded brain can't handle another CP drama. I lose it. It turns out the man in question has been stalking this couple's daughter.
I pull myself together and visit the dodgy stranger the next day. He has strong objections about my book. "In the end," he says, gripping his coffee mug hard, "guys will just be wanking over your stories."
After that, arriving unannounced at Ulrich Schmid's place feels almost like a holiday break. "Ueli" was the infamous drug chemist at Centrepoint and one of the "Old Believers". He has an impressive 8lha property at Whangarei Heads with sprawling olive groves, bought with the payout from the commune. The main building is more like a wooden castle. I had earlier got hostile reactions from some of his nine children, so I'm surprised that the slight man in red suspenders doesn't chase me away. Instead, he showers me with hospitality in his charming Swiss accent. "Do you want something to eat? And you can sleep here, no problem."
A beautiful little girl in short pink boxers traipses around in women's high heels, giggling. I try to block out that her dad believed in the active sexualisation of the "free" children and was an offender himself. The Swiss mastermind fixes me with his clever little eyes while he spoons mushrooms into a bowl for me in his spacious kitchen. I feel I'm befriending the enemy. Instead of listening to his conspiracy theories ("Free groups are destroyed all over the world, you know"), I should ask some hard questions. But Schmid won't talk about Centrepoint. I wonder if I'm helping or hurting the children at his remote castle by confronting their "Papi".
And then there is Louise. I come across her in an old article: an anonymous 12-year-old victim who lived by herself in a caravan at Centrepoint. No one knows where she is, what she does. "She is probably lost," I hear. Hilary, her mother, was one of Bert Potter's favourites and later a spiritual channel. "You can only talk to my wife," her second husband tells me on the phone, "if you're a medium." Hilary died eight years ago.
Following every family contact I have, I finally get Louise's number. It is temporarily disconnected. Her brother tells me he might see her at Christmas at their father's house. Can I really make an unsolicited phone call there about what might be her most painful secret? I've opened too many cans of worms by now. She answers straight away — sounding excited, not upset. "How did you find me? I changed my name so many times!" The girl from the caravan must be a middle-aged woman now. She tells me she laid charges against five people. Three men and one woman were convicted. "I have never told anyone my story." She laughs , her voice shaking. "I'm good at hiding." But she is ready now. It's a breakthrough after all the stonewalling, legal threats and paranoia. Before I hang up, she asks me: "Are you sure you want to do this?"
I'm on a plane to Auckland again. Louise steps out of her neighbour's weatherboard house where she's found temporary shelter. She is 45 but looks older, weathered, with a shy smile. No make-up, simple metal glasses and nicotine-stained teeth. Her grey-blonde hair is held back in a long ponytail, her baggy sweater covered in cat hair.
"I just lost the house and lost my job." She points up. Her mother Hilary sometimes speaks to her from the hereafter. "So I hear Mum say, "Take every opportunity." The next day, you called." She smiles at me. "Otherwise I would never have answered the phone. You could have been a debt collector."
Louise Winn was an underdeveloped 10-year-old with red hair and kidney problems. Her parents left their children to their own devices at Centrepoint She loved the trampoline. It was about a month after her arrival that Bert Potter's wife, Margie, came out of the kitchen and asked Louise to go to Bert's car crate. Louise felt special about being asked. She had no idea.
There's no memory of that first time. But it was the same routine, always. Potter was clinical. Margie would masturbate him. Louise had to touch him too. He would perform oral sex on them. It hurt like hell. Margie was smiling through the whole thing, calming her down.
In those first weeks, a note appeared on the notice board, next to the "clean club" — who had sexually transmitted diseases and who didn't. Louise had been voted "best bum".
She moved into one of the single caravans on the property. There was no lock on it. Louise would find men behind her in the bed at night. So she escaped under the car crates and into the bush. No one would miss her. She didn't wash anymore, so as to be too disgusting to be with. She thought it was only her. No option to say "no". Afraid they would put her in a weekend group where, naked, you couldn't leave the room for 24 hours. So she spent her time in the library and the pottery. Once she was sexually assaulted there when she needed a massage to stop her migraines.
Louise became a loner and a hoarder, building a maze of junk intruders would trip over. Rats lived under her caravan. Potter found he couldn't put a finger in her vagina. He discussed with the community doctor removing her hymen.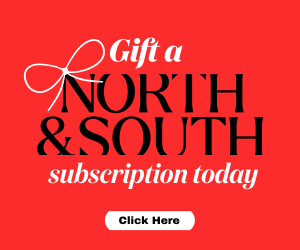 Louise tried to kill herself that year by cutting her wrists. Her mother found her and took her to Potter. He said Louise should see him every day after school. No one came to rescue her. A teacher called her a "commune bummer".
"I have never told anyone my story." She laughs , her voice shaking. "I'm good at hiding."
Louise was already three years out of Centrepoint when she told her mother. The police contacted her, other girls had made statements. She was 22 by then, trying to leave it all behind. In court, she felt as if she was on trial, not Potter and his wife. ACC assessed her level of injury at seven per cent. The payment came down to $1170. She didn't know how to appeal. "Not the ideal childhood." Louise rolls a cigarette. The sun is going down behind the playground. "So I tend to say I lived on a farm." She still cannot set foot in Albany, too afraid to walk into one of "them". When she heard on the car radio that Bert Potter had died, she grinned the entire way back from Hamilton to Auckland, feeling incredible. A cloak of shame and disgust lifted. She thought about going to Potter's funeral to find out where he was buried. "And then piss on his grave."
Louise is crying now, silently, at last. I wipe her cheek, then pull back, confused. I'm not Louise's rescuer. Is this really cathartic for her or am I jabbing knives into 30-year-old wounds?
I sit in my car for almost half an hour afterwards. My life just changed. I'm grateful for everything that never happened to me, while my heart breaks for the little girl who was prey for perverts. On my lap is a folder with Louise's legal statements and diary entries. There are her poems in capital letters on a note­pad. I read the first line of one: "MOMMY/I'M AFRAID/MOMMY/ I'M HURTING."
At the bottom of the pile, on a witness statement Hilary gave in 1990 to the po­lice, is a brief message for her daughter.
"Hope you's ok as we's is. xx Hils".
She's not okay when I call her two days later at the library where she spends her days. Fantasy books are her escape. Barri Leslie suddenly comes to mind. Maybe the seasoned fighter can help Louise to get support from the New Zealand Community Growth trust that was set up for Centrepointians in need. It could bring together two brave women — a lost daughter and a lost mother.
Leslie is anxious about the meeting but gives Louise a warm welcome when we turn up at her doorstep. They chat for a bit until the older woman leans forward on the sofa and asks, "What do you want out of this?" Louise shrugs her shoulders, her lips are quivering.
So Leslie talks about herself. She explains Potter's manipulation, the sexual repression of the era, that no one had a clue about sexual abuse: "A good Centrepoint mother had to let her child be sexually free." She once saw a woman in a crying heap, disempowered, when her daughter was taken away by Potter and his wife. Leslie believes Margie Potter was a tragic victim of brainwashing herself until she divorced her husband. And where were the fathers, anyway? "I just felt so alone," Louise says. "No one came to my aid."
"It was terrible," says Leslie. "It was terrible." She's not looking at Louise. Her hands are pressed together in her lap. Louise takes a tissue from the box. Leslie's small frame shrinks into the cushions. For the rest of the afternoon, they go over a list of names to find a counsellor. "I'm in your team," Leslie says, as Louise leaves. But I can't help feeling she missed something.
"I have done my lying awake at night, wanting to kill myself," Leslie tells me later. "I have gone through all that guilt, but it doesn't help. I need to inform people so that it's not happening ever again." She goes to pull some weeds in her garden to stop herself going crazy.
Louise is worked up, too. The lid has finally come off. How can anyone ever undo the wrong done to her? I hear her lighting a cigarette at the other end of the phone. "You know what I want?" she says, her voice almost breaking. "I want every Centrepoint adult in a room together and I want to scream in each of their faces, 'HOW COULD YOU?!' And have them understand it. And feel it."
I, too, want to put some of these adults in a room and scream at them: "How can you not get it now?!"
I have come too close.
"I'm sorry," Louise says. "I should have warned you." She pauses, exhaling smoke. "I haven't told you everything. I haven't even told the police." Her voice is achingly raw now. "Please stop," I think. Enough.
"If l told this part of my story, I would totally disintegrate. It would kill me."
My correspondence with Inside Centrepoint author Len Oakes changes. The cult expert gets wary of me as I bang at his inner door, wanting to hear some remorse.
The moral crusade I'm now on is a slippery slope. The past months have taken their toll. I can only think or talk about Centrepoint, equally driven and exhausted, feeling the weight of all the expectations and accusations deep in my body. Every morning, I wake up with a tight chest, dreading yet another confrontational email. Instead of becoming Louise Winn's ally, I should be seeing a therapist myself.
"Just watch her face go white when you mention my name," Louise says. I'm about to visit Carol Hopps*. According to Louise, the older woman was a "go-getter" for one of the male predators. Hopps lives in a nice little house in a rural town, speaks in New Age terms and wears a tropical flower in her hair. She admits she felt in competition with the sexualised children, who got more attention from her then-husband than she did. "I didn't think they were being abused, because everything seemed to be done in a very loving environment."
Then Hopps drops her bombshell. As a birthday gift for her husband, she arranged "a threesome" with Bert Potter's 12-year-old mistress. Only when they were "going to do the deed" did something in Hopps finally click. "I saw her face and I said to him, 'No, you're not doing it.'" She starts crying. "She looked so scared."
Her face doesn't go white when I mention Louise Winn. She can't recall anything about her relating to sexual encounters at CP. Later that night, she writes a letter for Louise, which I pick up the next day. I find it strange that she reads it out to me first.
Louise looks 10 years younger when I meet her again, as if a weight has lifted. Her hair colour has changed and she wears a floral skirt. Barri Leslie has helped her to get a fridge and other things she desperately needs. They are meeting regularly now. Louise tells me I have changed her life.
I hand her the letter. She reads it and looks away, her mouth quivering. "It doesn't change anything. What about the other 140 people? Where were they?"
One of my informants hints that Carol Hopps had sex with her sons at Centrepoint. That throws me again. But I cannot ask her over the phone if it was an incident at a drug orgy, a task from Potter — or a false rumour.
The accusation ends up on the growing pile of seedy stories that creep under my skin. I have entered a snake-pit. What would I have done, caught up in the group dynamics of compliance and coercion? And how do I keep an objective standpoint in this mess?
Leslie suggests a professionally mediated "truth and reconciliation" process without the fear of incrimination. Angie Meiklejohn, the teenage "commune concubine" turned "conscious touch" facilitator, thinks about organising a hui at the former Centrepoint site for all the CP children. But Louise cannot set foot on the land again.
Working with me on my book for months has unleashed some old demons for Angie. To find closure, she informs her CP surrogate father Henry Stonex of our project. In a long email reply, he expresses his ongoing feelings for her, using her name all the time — "You write well, Angie" — a hypnotising lure.
He warns her of me, "media sleuths … looking for dirt". He doesn't want any hassles in his life. Angie agrees to meet the manipulative Stonex again in the next few months. It has been 18 years. She still seems scared.
The former Centrepoint site is up and running again in the Oteha Valley. It is now called Kawai Purapura, a beautiful retreat centre for yoga and naturopathy surrounded by native bush. The wooden longhouses are separated into little units that are rented out to residents. I'm staying in the former teenagers' annex.
Most of the staff are welcoming, but I also hear I'm bringing "bad energy from the past". Not too long ago, a young visitor who grew up in the community took an overdose on these grounds.
There have been Māori spiritual cleansings of the site. The new owners don't want to be associated with its troubled history. Nevertheless, they let one of Potter's right-hand women move in with her Auckland counselling practice (now departed). It gets bizarre when I bump into her in the communal kitchen, having just come from Barri Leslie with a pile of material under my arm about this woman's support for Potter on his release from jail. She was Louise Winn's guardian. Did she ever redeem herself? The tall therapist talks from the top down, turning every question around against me, as if swatting away flies.
The Glade is a large enclosed grassy patch where Angie, her siblings and hundreds of people had Ecstasy together for the first time. This is where, on a sunny morning, I meet one of Louise's tormentors: Bert Potter's son, John. He arrives by bike via a bush track, a sporty guy with a shaved head, an earring in one lobe. There's no animosity, but cautious curiosity. He tells me he got married here in this spot by his father. Our three-hour interview is like a trip through foreign territory with a tour guide who gives nothing too personal away. John Potter has nothing to lose but wants to protect his second wife's reputation — Felicity Goodyear-Smith is a former Centrepoint GP and now a professor at the Auckland School of Medicine. The couple are still closely connected to a pro-Centrepoint circle of about 200 people. Some of them meet regularly — for handicraft sessions, not hanky-panky.
John Potter is active in the men's rights movement and runs a members-only Centrepoint website — part support network, part archive. He read out a public apology on behalf of his father and himself at Potter's funeral but doesn't seem to have a recollection of what he did to Louise. Or grasp the impact of it. When I fill him in he is speechless, then chokes on his words. Out of all the Centrepoint offenders I've spoken to, he is the only one who lets me use his name. A group of indigenous elders from Canada is at the yoga centre to hold a ceremonial sweat lodge that night. They hear about Centrepoint for the first time. One Mohawk woman asks me if suicides had happened here. She had a disturbing dream of a teenager trapped behind a window. "This land needs healing," she says, "and you as well."
So I become part of a sacred women's ceremony around a massive kahikatea tree. The medicine woman puffs smoke from her pipe onto my chest. The oth­ers wail and chant, holding candles. I tell them about a girl who lived here in a caravan, lonely and scared, hiding in the bush. We thank the tree and then we hongi. An hour later, an email from Len Oakes arrives: "I am prepared to seriously consider your wish that I 'stand in front of those victims and say what needs to finally be said.'" Something has shifted.
On my last morning at Kawai Purapura, I climb up a steep hill. Down below me is the swimming pool so many hands once built in working bees. Louise Winn often sat on this lookout and fantasised about being a sniper. Someone who could take out the men down there, one by one. Or send a flaming arrow into the gas tank — boom, the whole place gone. On my way down, I pass a sign that says: "What goes around, comes around. The universe is always watching."
That would have been the perfect finish line for my book. But there is no happy ending for my own story. On Queen's Birthday 2014, one of my closest friends dies in a car crash, together with her daughter. The husband barely survives. That same week, Angie meets up with her former "lover-daddy" Henry Stonex. It takes all her courage. For hours, the old man talks and coaxes. Angie feels her "cult identity" coming back. Everything spirals out of control. After 10 sober years and an emerging career as a spiritual coach, she almost picks up a drink and sex work again. Her boyfriend throws her out. Angie escapes to Bali, where she ends up in hospital with a knee injury. She can't afford the surgery or the return ticket. Angie's recent drama doesn't reach me in my grief. She's on crutches and still a mess, but I am numb, apart from a cynical pang when I hear the word "traumatised" now.
My emotional distance eventually helps me pick up my research again. There are still so many who are ready to talk: the police superintendent who headed the raids at Centrepoint, the film critic who lived at the community, the "World of Wearable Art" winner who flourished there as an artist, and Bert Potter's lawyer, who turned from Rajneesh devotee to Christian. A once-powerful Centrepoint therapist wants to come clean and apologise to Angie.
Even Stonex has considered talking to me after first threatening to sue me. His daughter had sent me an email earlier, saying I was just "a journalist looking for their next hit and we've had enough of that already". Now he is standoffish and arrogant. "I've got bad news for you — I'm bailing out."
It's actually good news for me. I'm worn out. Seeing this project through feels like climbing Mt Everest but being stuck at Base Camp without a Sherpa. It's too late to just return and go home.
Just before my friend's death, the High Court had released hundreds of pages of court files to me. They are sitting on the shelf behind my desk burning a hole in my back and pulling me further into the labyrinth of an unresolved past. Here I have the voices of those who fear talking to me — each case a tragedy of its own.
The material I have unearthed after almost two dozen interviews is overwhelming, yet I'm still missing some inks. A former Centrepoint boy who was sexually abused by a woman as well as a man, then tried to shoot himself and was in and out of psychiatric care for years, is ready to lay charges a quarter-century later. He needs witnesses and asks me for contacts. Now I'm holding information that could help others. Or destroy them.
Nicky Hager comes on board as my investigative mentor, and defamation lawyer Ali Romanos offers his time for free. Their help is a ray of light in this darkness, but in the end I will have to face the music alone. Which has risen to a terrifying crescendo by now.
Still, I travel to Australia, where I reach out to another subset of Centrepointians. They started a new community over there, with a "peacock room" for casual sexual encounters. Their patriarchal leader was one of the most hated men at Centrepoint and managed to change countries with a new name after his jail time. The Potter loyalist, who was suffering from cancer, killed himself shortly after his guru died. But apparently he was a wonderful dad. His bubbly grown­up daughter tells me she misses him every day. The walls of their modest home in Lismore, where she lives with her severely depressed mother, are covered in photos of him. Growing up on the other side of the Ditch, the girl escaped all the ugly facts that emerged in New Zealand. I feel like a fraud. What will my book do to this lovely young woman and her sick mother?
While I'm overseas, the former actress who once went public about her time at Centrepoint learns I've seen her court files and goes into attack mode. She threatens legal action against me and alarms my publisher in Sydney. They get cold feet and decide not to extend my deadline. This latest obstacle seems insurmountable. But it's a blessing in disguise. I just stop. Instead of the defeat and failure I was dreading on giving up, all I feel is relief. It's over. It was too big, too heavy, too dark. There is more wanting to emerge under the layers I'd peeled away — more than my psyche can handle. I still wish someone could write that book but it won't be me. I need to leave "Bertland".
** Names have been changed.
Anke Richter is a North & South contributing writer.