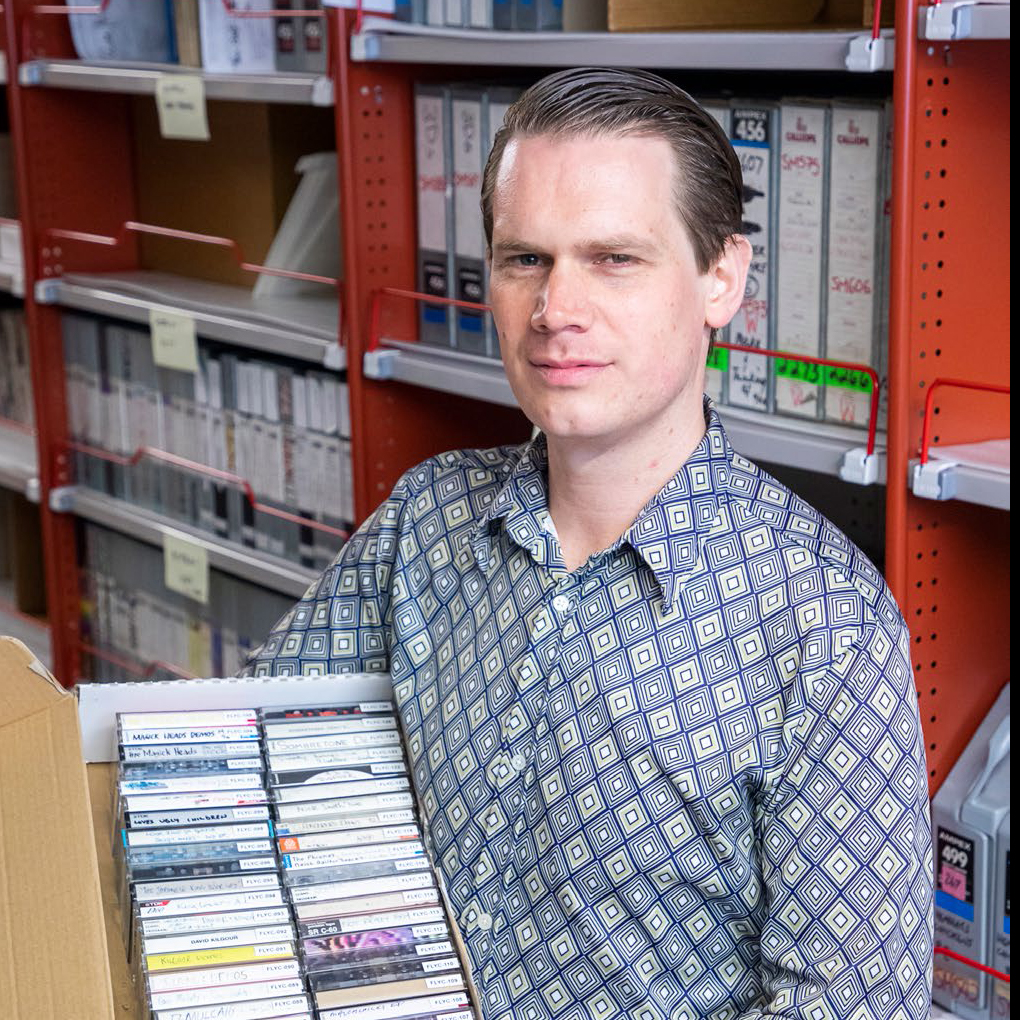 Above: Archives in the Alexander Turnbull Library. All Photos: Mark Beatty, National Library of New Zealand.
Rock and Roll isn't an obvious partner for the slow, laborious work of historic archiving. But one Wellington man's keen interest in both ended up saving a piece of musical history that was nearly lost forever.
It started with an incorrectly labelled cassette tape. A mistake so minor that most people wouldn't even notice it. Archivist William Daymond isn't most people. With his intervention a small, careless error caused by a bit of messy handwriting became the catalyst for rescuing an important part of New Zealand's musical history.
In February last year, Daymond, a public servant, decided to forego his usual lunchtime sandwich for a visit to Wellington's Alexander Turnbull Library. The tall, affable 36-year-old father-of-one was keen to check out the recently-digitised 162 cassettes of live gigs, demos, rough mixes and interviews of bands signed to iconic Kiwi music label Flying Nun, stored in the bowels of the library in the audiocassette archives. Flying Nun, which celebrates its 40th birthday this year, has launched the careers of some of New Zealand's most beloved alternative bands and musicians.
Music has always been the fuel that Daymond runs on. He plays guitar, bass and drums, is in three bands and is currently pursuing a solo music project. Some of his earliest memories include falling in love with The Beatles when he was three, and dancing around his parents' kitchen to Michael Jackson's "The Way You Make Me Feel" when he was not much older. He found it hard to make friends. "But music was a constant. Music became my friend."
He was not always so enamoured of New Zealand music, though. "I'd thought New Zealand music was a bit shit compared to overseas music," he says. But when he was 14, he saw a video of Chris Knox's bawdy, punky, percussive "The Joy of Sex", on TV. "I thought, 'This is . . . really, really good'."
Naturally, on his trip to the Turnbull, Daymond was curious to hear the label's digitised recordings. One of the first cassettes he listened to was titled "The Chills Live, Auckland 19 December 1981". The date set alarm bells ringing. "I immediately knew the description was wrong because the Chills didn't even visit Auckland till May 1982, when they recorded two of their seminal singles," he explains. His hunch proved correct. "What had been read and catalogued as a 1 was actually a poorly drawn 7. The correct date was 19 December 1987."
It was a mistake so minor most people wouldn't even notice it. Archivist William Daymond isn't most people.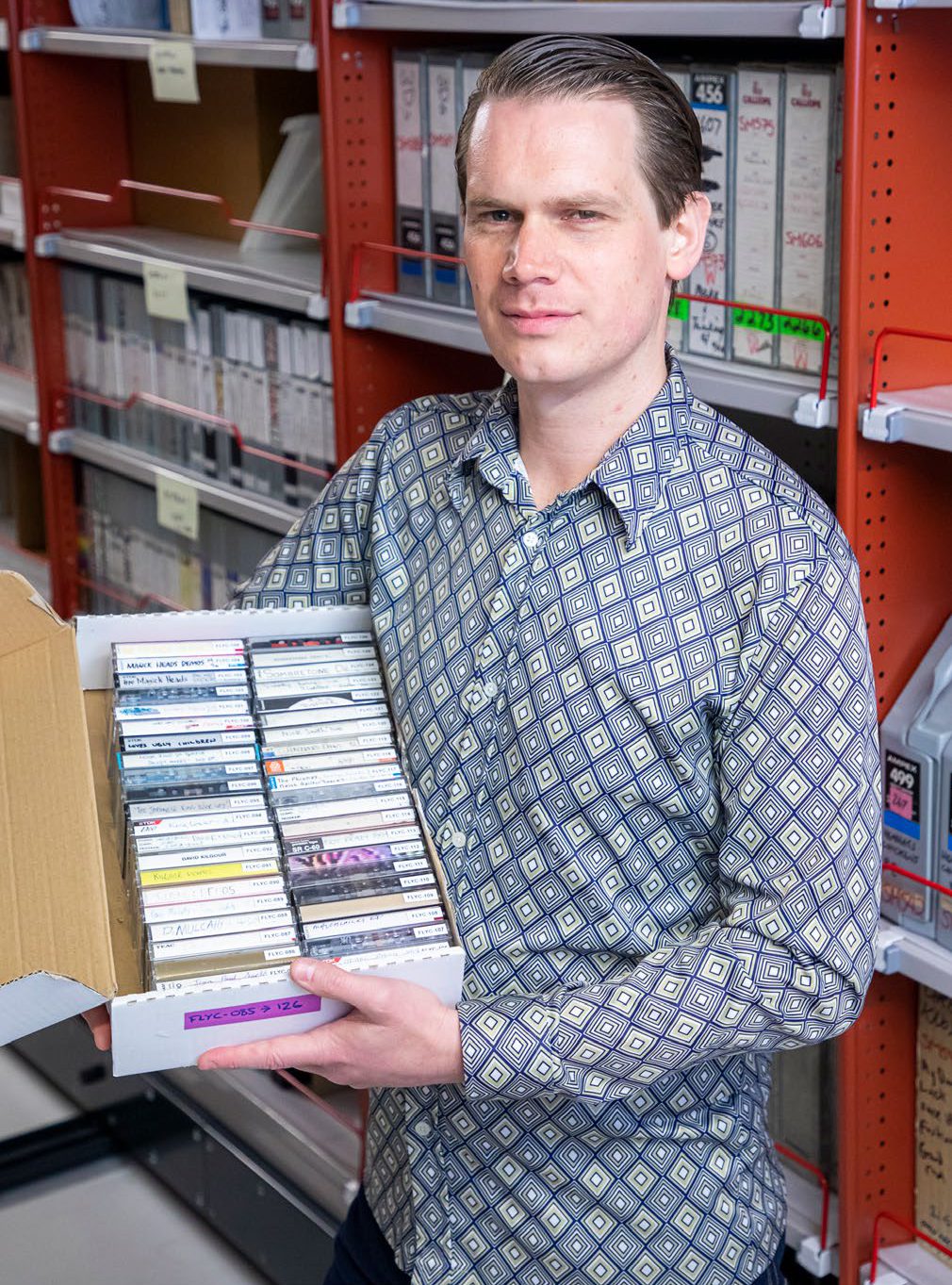 William Daymond with a box of Flying Nun tapes.
The Chills mistake, as it turned out, was the tip of the misinformation iceberg. He noticed numerous other cassettes were also incorrectly labelled, and in some cases the tapes contained recordings of music that wasn't listed on the case.
From there, Daymond's two worlds didn't so much collide as agreeably overlap. At the time he was completing a Masters of Museum and Heritage Practice at Victoria University of Wellington and had been casting around for a subject for the 300-hour archival project he was required to complete as part of his degree. "I knew the library didn't have the resources to listen to and identify all the missing information. To be honest, though, I wasn't sure if it would be acceptable because rock 'n' roll and academia aren't exactly common bedfellows."
To his surprise, both his supervisors and the Turnbull's Curator of Music Dr Michael Brown thought it was a great idea. According to Daymond's course coordinator, he's the first person in New Zealand to do a Masters degree in popular music heritage. Daymond says his archival project is not only about accurately preserving our cultural history, but making it available to the public. "Not many people know about the cassette archives at the Alexander Turnbull Library and how valuable these resources are," he says.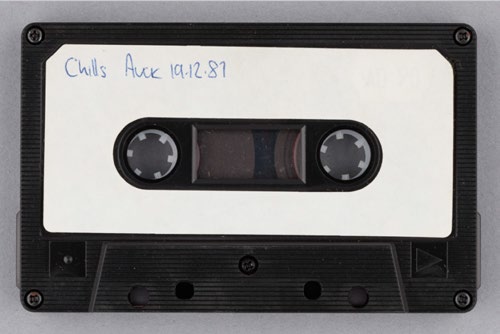 The Chills tape, dated December 1987 but catalogued incorrectly because of a poorly drawn 7.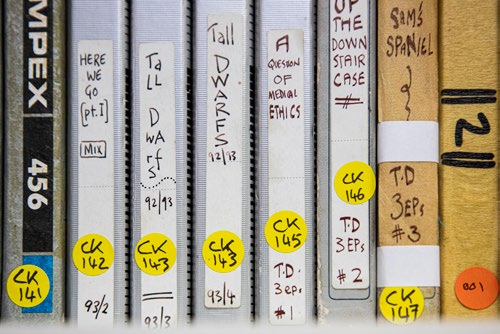 Archives in the Alexander Turnbull Library.
Daymond began his research last March, shortly before the world went sideways due to Covid. The bulk of the project involved listening to each digitised cassette and comparing what was written on the tape box to what was actually recorded on the magnetic tape. It also included sifting through interviews and news reports, trying to fit the jigsaw pieces together, and talking to original musicians from bands such as Sneaky Feelings, The Bats and The Clean. "In many cases it was only these guys who knew the titles of unreleased songs or which year something happened."
It was time-consuming, often frustrating work that required an inordinate amount of patience and passion, both of which Daymond seems to possess in abundance. His father was a keen collector of World War II Commonwealth militaria. After he died, some of his collection was bought by Sir Peter Jackson. "I'd seen the way Dad precisely recorded his collection," Daymond says. "It's probably where my love of heritage comes from. It certainly taught me the importance of methodical research and cataloguing."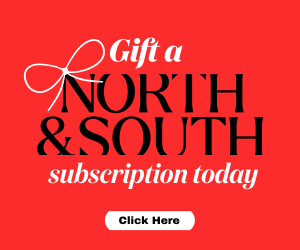 After listening, reading and interviewing, Daymond would record the information in a spreadsheet which was eventually added to the library's records.
Despite having to work around obstacles such as lockdown (when the library closed its doors, putting the project on hold), Daymond's project blew up on social media, with people all over the world asking him about master tapes and if they could be reissued on other record labels. The owner of a boutique label in California contacted Daymond asking to potentially license some Flying Nun releases and reissue them on his label.
One message was of particular interest — from Ben Howe, the general manager of Flying Nun.
"We were really interested in the music William was unearthing," says Howe. "It led to discussions around various compilation releases using this material." With the label's 40th anniversary this year Daymond's project was well timed, Howe adds. "It's exciting to have a whole lot of new (old) material to consider."
It also opened other doors. Daymond was hired by the independent Flying Nun Foundation, a charitable trust that works to preserve the label's heritage by creating a database of Flying Nun collateral such as audio, posters and more. "I'm hoping to start cataloguing other Flying Nun formats for the library such as multi-track tapes," he says excitedly.
While music is undoubtedly the topic which Daymond becomes most animated by, he's making sure to branch out. He's just started a new job at the Turnbull where he's responsible for cataloguing and documenting objects such as a collection of old whaling photographs: "I don't want to become a one-trick pony."
Sharon Stephenson has been a freelance journalist for longer than she can remember. She and her husband recently moved to the Kāpiti Coast.
This story appeared in the March 2021 issue of North & South.