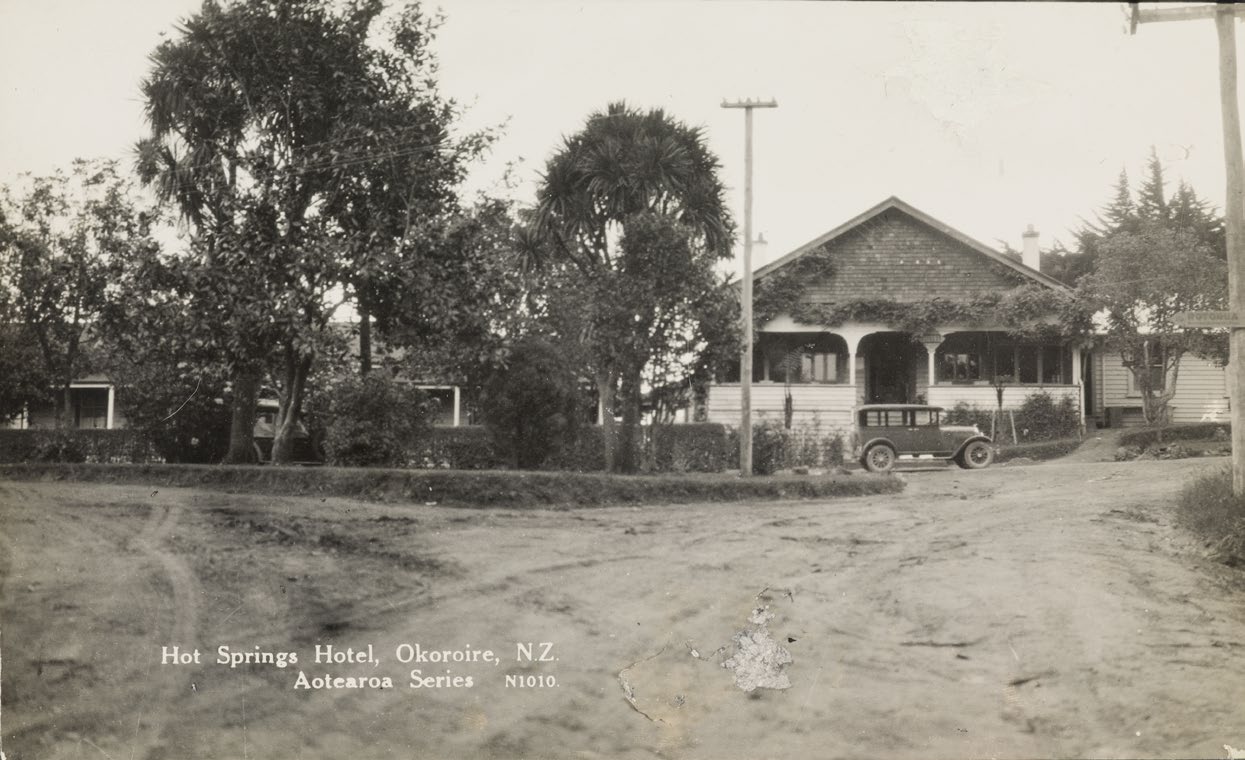 An historic Waikato hotel falls on tough times.
Local Steve Petersen phoned up the last journalist who wrote about the Okoroire Hot Springs Hotel and told him he'd got it all wrong. The story, he believed, spent far too much time on the negatives and, as a proud resident of Okoroire since 1983, he had taken it upon himself to invite the journalist and his wife to visit the pub for a few beers and a game of pool. Petersen was of the firm opinion he would give them a walloping on the pool table, but enough of a good time to warrant a new and improved story. He invited me, too, when I rang and spoke to him. Had I visited the hotel, he wanted to know. I told him I had. What was the story going to be about, he wanted to know. Oh, you know, the history of the place, the locals, the predicament it's in. Because I don't want to be a part of anything negative, he said. All this trouble recently with the liquor licence, the fighting. He wondered if the police, the council, and the licensing committee "just wanted everyone to sit at home and do knitting every night". Then he said: "You can't blame where a fight happens. It's the people who have the fight. It's not the fault of the hotel, that fight coulda happened down at the doughnut shop. There hasn't been a fight in, oh, shit, I can't remember the one before that."
It was a drizzly afternoon when I made my way to the Okoroire Hotel, a charming, rundown building that has loyally served its locals and visitors for 132 years, and I wondered what people would think of the place if they found themselves pulling up to it for the first time. A few days earlier I had spoken to Kristina Turcianska, originally from the Czech Republic, who had lived in the area and worked on and off at the pub from 2013. She loved it there. "It's in the middle of nowhere, really," she had said. That seemed like a fact.
"This place is right in the middle of everywhere," local Keith Christie announced as we sat at an old picnic bench out the back of the hotel and discussed his long history with it. He's 61, godfather of the pool table, a farmer, father, grandfather. His passport has been stamped only once, from a trip to Australia at 19 with a cruise home through the islands tagged on at the end, and even then he was ready to get off after five days. Christie has never been far from the place he loves. He numbers off how long it takes to get places, Hamilton, Rotorua, Tauranga "an easy hour", two hours to Auckland, 161 kilometres from this place to his wife's marae. He began drinking here at legal age, or just before, under the watchful eye of his dad and his dad's mates. "They made sure you didn't get into any trouble, it was a good atmosphere, it has always been a good atmosphere in here."
"It's not the fault of the hotel, that fight coulda happened down at the doughnut shop."
There is nowhere else to go in Okoroire. No local hall, no church, no gas station, no dairy. This bit of land, the hotel, the golf course, the hot pools, the pub, this place puts Okoroire on the map and that matters to the people who live here. "It's a massively iconic hotel," Steve Petersen said. "Ninety-nine times out of 100 it's just the greatest little place." Ah, if the walls could talk. Wikipedia hints at the hotel's longevity and endurance: "During the late 19th century, the pools were used by the sick for treatment and by Māori women to cleanse after giving birth. In 2016, members of the Chiefs rugby team were accused of exposing themselves to a stripper during an end-of-season event at the hot springs."
Built in 1889 to accommodate visitors to the natural hot springs, the Oko, as it is known, boasts a large deck and a large carpark. In a 2009 story on Stuff, former owner Hugh Rhodes said that on a good day up to 600 bikers would pull up to drink at the public bar. There was no one there the day I went. Thanks to a liquor ban imposed on the pub late last year after three incidents, possibly more, the police named the place "high risk" and there was some uncertainty as to whether the bar would ever open its doors again. "Bad stuff happens from time to time," said Christie, referring to the final episode, a fight at one of his cherished pool competitions. "I mean, there were people fighting over toilet rolls in the supermarket [during Covid], for crying out loud!"
For more than 100 years, the Okoroire Hotel was a family-owned and operated business handed down through generations. In the 1950s and 60s, Mrs Taylor sat at a table in the dining room next to a large window and kept an eye on everything that was going on in her hotel. "She used to sit there in totally formal gear," the current general manager Derek Webb told me when we sat across from each other at a table in the hotel's dining room and I tried to concentrate on something other than his uncanny likeness to Basil Fawlty. "She had a cigarette at the end of one of those old ivory cigarette holders and there was a white cockatiel that used to sit on her shoulder. I heard a story that somebody got a bit pissed off with the parrot making its noises and in the night they went into the cage and tore its head off." Christie confirmed this. "Yeah it was some drunken person," he said. "No need for it. Just, alcohol and some people should never be together."
My husband's grandma, Val, honeymooned at the Okoroire Hotel in 1953, and for a long time after, she and her husband and some friends would visit each year for Queen's Birthday Weekend. "Oh, don't mention the parrot," she remembers Mrs Taylor's granddaughter telling her when she arrived some time after the incident. When Val rang to book, she made sure her favourite Okoroire ham was on the menu. It was a ham steak with a pineapple on top and the first of its kind she had ever tasted. At night it got so cold she would sometimes get the mat off the floor and put it over the bed. Toilets and showers were at the end of a long hallway, and she remembers stopping under each heater to get warm as she made her way there in the night. Despite all that, she says it was "quite the place to go". Apparently, future Prime Minister Robert Muldoon and his wife Thea honeymooned there in 1951.
The Oko went onto the market in 2014 and was sold to Chinese investors under the name Kingstown Blue Spring Resort Limited, for $3.3 million. Some locals were unhappy about the sale, but there was also hope that the place might get a much-needed makeover. Or, as Steve Petersen put it, "If they've got the nads to put up three mill and buy it, then hallelujah." The conditions of the Overseas Investment Office approval outlined that the new owners must agree to build more hot pools and 22 more rooms. Instead they built nothing. The company was forced to sell and the Okoroire Hotel was back on the market again in late 2019. It was sold to friends Jinhua Chen and Yong Kang, who had visited the hotel and been charmed by it. Giving evidence at the South Waikato District's licencing decision hearing in November 2020, Chief Licensing Inspector Julie Smale said the new owners were out of their depth and had insufficient experience to operate a country pub.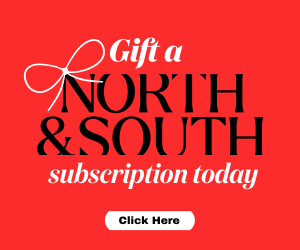 Apparently, future Prime Minister Robert Muldoon and his wife Thea honeymooned at the Okoroire Hotel in 1951.
I asked Keith Christie when he believes the Oko started to go downhill. "When the Chinese bought it," he said bluntly. Cuts were made after the hotel stopped being a family business and longtime staff left. After years of working behind the bar, Kristina Turcianska remembers her final conversation with the manager, "I said, I don't want to be part of something with such bad service and they said, oh well, we will hire someone who doesn't complain. That was my last night." Christie described the food as "terrible. The quality was gone, because they had a chef in there, a Chinese fella, who didn't like cooking European meals." I asked him if he had a problem with the owners of the hotel because they were Chinese. "No, no," he said. "I didn't care, if it was gonna be sold we didn't care so much that they were Chinese, we were more concerned that they would keep it running as it was."
Jinhua Chen and Yong Kang bought a hotel in crisis with big plans to turn it into a dazzling tourist destination. They currently live in Auckland, work in tourism, and were planning to feed the tourists they had to the Oko, eventually building rooms enough to sleep them all. Probably, they had no idea they were buying a business that was struggling with its systems and staff, and certainly they had no idea Covid was coming. I asked to speak to Chen and Kang, and hoped to meet them the day I went there, but manager Derek Webb said they were silent owners who rarely visited and any questions from the media came to him.
In February 2020, police were called to the Oko after a wedding turned feral. There are reports a woman suffered a head injury, there were fights, and "people running around with full bottles of wine and no efforts to curb their consumption of alcohol," said Webb, who took over at the end of last year. A month later, police returned after a duty manager sold alcohol to an underage volunteer. Then Covid came. In September, police revisited after a serious fight broke out on pool competition night. In the minutes from the liquor licencing decision hearing, the situation is summed up brutally. "As the proposed tourist business had been severely curtailed by Covid-19, they erroneously allowed the premises to become a basement level tavern for locals, many of whom disrespected the owners and drank to excess and caused violent incidents and disorder."
To some of the people who live in Okoroire, there's another version entirely. Yes, some customers were stealing alcohol from behind the bar, but that's because no one was there to serve it to them. Yes, they were drinking out of what Derek Webb describes as "Once Were Warriors-style bottles of beer", but Christie said the quart bottles came about because the taps weren't working properly: "The Chinese don't understand that if you've got a Waikato tap, you like Waikato to come out of it."
At the end of March, the hotel's licence was reinstated with restricted hours and a list of conditions, and the certainty that police would be monitoring the pub's activity very closely.
After we spoke, Steve Petersen promptly sent me a picture of t-shirts the Okoroire Hotel 8-Ball team wears in the district competition. A photo of the once grand entrance to the hotel is screenprinted on the back. They are back-to-back champions and broken-hearted at the thought of playing without a venue if the new restrictions prohibit them. Hosting other teams is something Okoroire is known for, and the players are more than proud of that fact. Their trophy is locked away. All Steve Petersen wants to do is go back down there to drink his Waikato and play his heart out for the place he will love until the day he dies.
Hot Springs Hotel, Okoroire, circa 1889.
Photo: Aotearoa Series Hocken Collections University of Otago Library.
This story appeared in the June 2021 issue of North & South.