Henry, aged two, and his mother visited Wellington's Gipps Street Butchery recently. They left with half a kilo of rump steak and five sausages, as well as something they hadn't paid for: a cheerio. The bright red cocktail sausage was the butcher's gift to Henry, part of an old New Zealand tradition. His parents were surprised. Both in their mid-30s, they remembered the free cheerios of their own childhoods but had assumed that the practice hadn't survived this age of health and safety, food allergies and all-around caution when it came to things fed to children. Their confusion wasn't unfounded. In 2007, the New Zealand Herald reported that "It's cheerio to the free sav", after Canterbury Medical Officer of Health Ramon Pink warned that over-the-counter cheerios could be the cause of a stomach bug and advised that they be warmed through first. But here it was, held tightly in Henry's little hand. The cheerio had survived, or had it? North & South decided to investigate, and spoke to a handful of butchers around the country about their policy on the free cheerio.
The investigation started with Gipps Street itself, where the ever-cheerful Bill Allan was happy to confirm that kids were given a cheerio, "If they're good."
"They love it," he said. And the parents? "The parents love it."
Still he was mindful of food allergies and the like, asking the parents first before offering a cheerio to kids. He was also careful in how he handled them, using a plastic bag to take them out of their packaging so they remained untouched by the butcher's hands.
He saw no reason to stop now. Free cheerios had been a constant since he started as a butcher in 1976. "There are probably some shops who don't, but we always have."
And he could remember a time when he stood on the other side of the counter. "Back when I was a kid it was a saveloy. Now it's a cheerio."
Was this inflation in action?
"Just looks better than a great big saveloy."
But our unscientific survey had Allan largely on his own.
Lauren Rossiter has worked at her father David's Westmere Butchery in Auckland for 20 years and can't remember a time when they ever gave children any kind of small good. "We don't give cheerios out but we do give them Chupa Chups lollipops."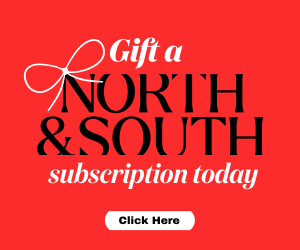 "Lollipops are easier and safer," she said.
A butcher in the lower South Island said, "We don't do as much nowdays." But when asked if that meant they did sometimes, he became cryptic. "I'll say no to cover my arse," he said. "When I started my apprenticeship 20-odd years ago, it was the tradition. Now it's not." He said something about "guidelines" making the practice difficult, and muttered something about the "government". He asked not to be named.
Another, from the top of the North Island, was also wary of being named and she too described it as a dying tradition, blaming food safety regulations and the more recent threat of Covid-19.
In Wanaka, Adam Mulholland of the Butcher's Block and Smokehouse put the decline down to the customers themselves. "We offer them occasionally but a lot of parents turn their noses up and won't let their kids have one. Some people are really concerned about what's in their food even though ours are gluten-free and the ingredients are listed."
Karl Turner and his wife Tina, yes Tina Turner, run The Family Butchery in Stratford, Taranaki. He described their shop as an old-style butchers and was also adamant the free cheerio belonged to another, simpler time. "That went out years ago," he said. "I used to do that back in the 80s in New Plymouth, but then you had the big supermarkets take over so the little shops closed down." Although he did think they might still be doing it in Te Kuiti.
Now, he said, there were too many risks involved. "You can't really offer them anything so we offer them lollipops instead, but we always ask the parents first and some of them do say no."
But the last word goes to Henry. Leaving Gipps Street, he was asked for his thoughts on the practice. "More," he said, one hand clamped around what was now only half of his complimentary cheerio. "More."
By John Summers
This story appeared in the August 2021 issue of North & South.