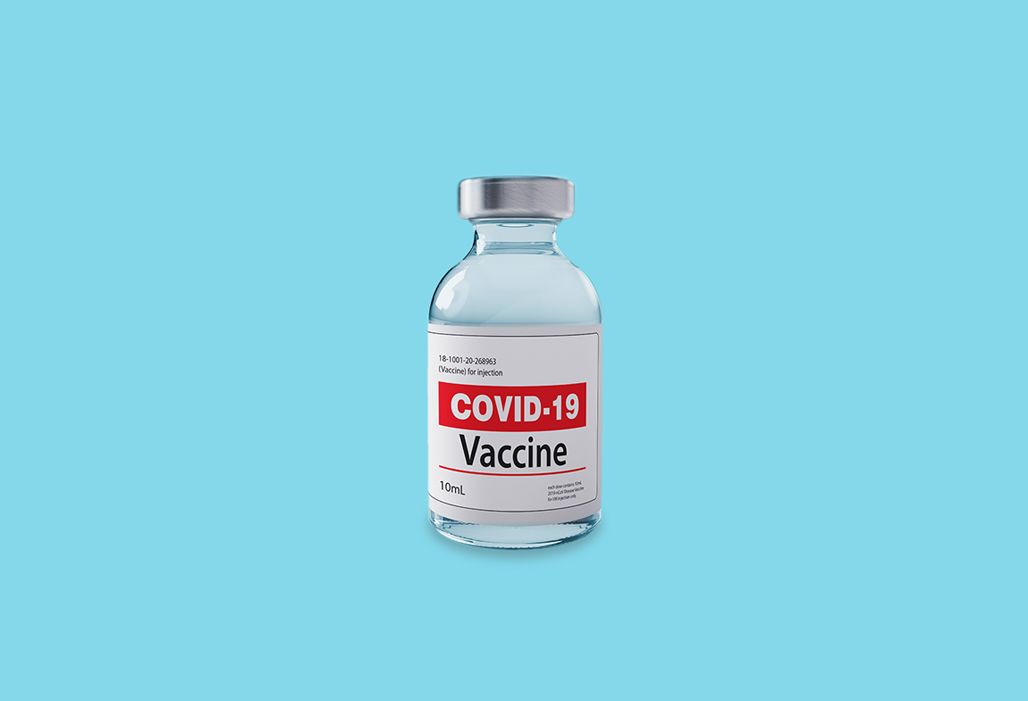 Popular Chinese-language media outlets in New Zealand are helping spread misinformation about western-developed Covid-19 vaccines. Could it harm our local rollout?
By Emmanuel Stokes
In March, as New Zealand's public health apparatus was gearing up for the largest inoculation drive in modern memory, the popular Chinese language media website SkyKiwi published an article describing the experiences of a Chinese New Zealander working in the border control sector, identified only as Jason. Although border workers are among those with the highest risk of catching Covid, Jason explained that he had initially been hesitant to be vaccinated, out of misguided concerns that a "vaccine developed by Europeans and Americans" could have "an adverse effect on Chinese people" due to physical differences. His experience seemed to confirm his fears. Jason told SkyKiwi that after getting the Pfizer BioNTech jab, he and "90 per cent" of his colleagues had suffered nasty side effects. They included thirst, headaches and a soreness that was "so painful that you can't even lift your arm".
While a minority of vaccine recipients experience fever or fatigue, there have been no reports of multiple MIQ workers suffering serious complications all at once. And there is no evidence that the Pfizer vaccine — or any other Covid vaccine — has adverse effects on recipients according to their ethnic background. But perhaps most significant was the article's claim that "many Chinese people are hesitant about vaccines" and that "60% would prefer the Chinese vaccine" — which is not available in New Zealand.
This story is one of many in New Zealand's Chinese-language press this year containing alarming or misleading information about western-developed vaccines. Often, the messaging is closely aligned with a global campaign by the Chinese government to discredit these brands. It is part of a wider phenomenon of Covid disinformation that the World Health Organisation (WHO) has described as an "infodemic".
The largest Chinese-language publications in New Zealand claim massive reach by domestic standards. SkyKiwi, a multi-platform website where users can buy and sell items, chat on forums and read the news, says it receives over half a million "daily average user visits" and has more than 800,000 followers across its social media accounts, including the popular Chinese state-regulated app WeChat.
A leading New Zealand Chinese-language newspaper, the Chinese Herald, reports more than 140,000 unique users visiting its website weekly, of whom 70 per cent are "local Chinese people". Its daily newspaper has a readership of 120,000 and its WeChat channel attracts 250,000 monthly users, 70 per cent of whom are from this country. The publication was, until 2019, a joint venture of New Zealand Media and Entertainment (NZME), which owns the New Zealand Herald. The two newspapers still maintain a content-sharing agreement.
The appearance of potentially exaggerated or false information about vaccines in these publications has some public health experts worried. Within New Zealand's Chinese community, older readers often prefer to read Chinese-language newspapers. For people who are physically more vulnerable to infection, vaccine hesitancy "could have severe or even fatal consequences," says Otago University epidemiologist Professor Michael Baker. And if any substantial portion of the population declines to be vaccinated, it could be hard for New Zealand to reach herd immunity — the level of vaccine coverage that will protect us from infection and allow life to finally return to normal.
In 2020, the European Union accused China of being behind a "huge wave" of disinformation related to the pandemic — in particular, claims that the Covid virus originated outside China. This year, the EU's disinformation watchdog has alleged that Beijing is using "state-controlled media, networks of proxy media outlets and social media" to promote China's nationally developed vaccines and "undermine trust" in Western-made alternatives like Pfizer and AstraZeneca, which are to be used in New Zealand.
The EU noted a spike in propaganda activity in January, following stories in the Western media about Brazilian trials indicating China's Sinopharm jab was only 50.38 per cent effective in preventing Covid infection. Multi-country studies cited by the WHO suggest an efficacy of 79 per cent, and a Chinese study published in The Lancet, showed that Sinovac, another China-developed vaccine, is 91.25 per cent effective. By comparison, New Zealand's Ministry of Health advises that the Pfizer dose is 95 per cent effective. Reuters, too, reported a surge in Chinese state media coverage of western vaccines, especially the Pfizer vaccine. The state-owned tabloid Global Times ran an editorial headlined: "Why were US media silent on Pfizer vaccine deaths?" — a question that was amplified by Chinese government officials on social media.
In the same month, a number of similar stories appeared in Chinese-language outlets here. The Chinese Herald published a series of negatively framed reports on western vaccines, several of them reproduced verbatim from Chinese government-affiliated or controlled news sources. On 11 January, for instance, it ran a story from the overseas edition of the Chinese Communist Party's official outlet, People's Daily, reporting that American medical professionals, some of the first people eligible for the newly approved Pfizer vaccine, did not want to be "guinea pigs" and were refusing the shot. The article mentions a Houston intensive care unit doctor, Joseph Varon, who said that more than half of the nurses in his department had refused the vaccine, mostly for "political reasons". It neglected to mention that, as reported by the Washington Post and NPR, Varon was a vocal opponent of vaccine misinformation.
Other Chinese Herald articles described the recipients of western vaccines, particularly Pfizer, experiencing lurid complications, including facial paralysis and rashes, or even dying after being inoculated. A 14 January article focused on what the author referred to as "the most controversial" vaccine — Pfizer-BioNTech, the only brand approved for use so far in New Zealand. The stories were accompanied by dramatic GIFs depicting a fainting vaccine recipient in Alaska and photographs of dead people. While the article acknowledged that links between the deaths and the Pfizer dose have not been proven, it highlighted quotes from an American widow who refused to believe otherwise. It also cited a number of people in the United States who had allegedly died after receiving the Pfizer vaccine, including a previously healthy American medic in his 50s who "suddenly contracted a serious immune-related disease!". The unnamed author claims that "deaths following vaccination with this vaccine have occurred in many countries around the world".
The piece was copied from Australian website Sydney Today. According to a Brisbane Times investigation, Sydney Today — "Australia's most popular WeChat account" — has links to Chinese organisations involved in Beijing's overseas influence campaigns. The Chinese Herald did not respond to questions about its vaccine coverage. However, a statement on its website reads: "For works quoted, excerpted or transferred from other media, this website is not responsible for its opinions, authenticity and intellectual property rights."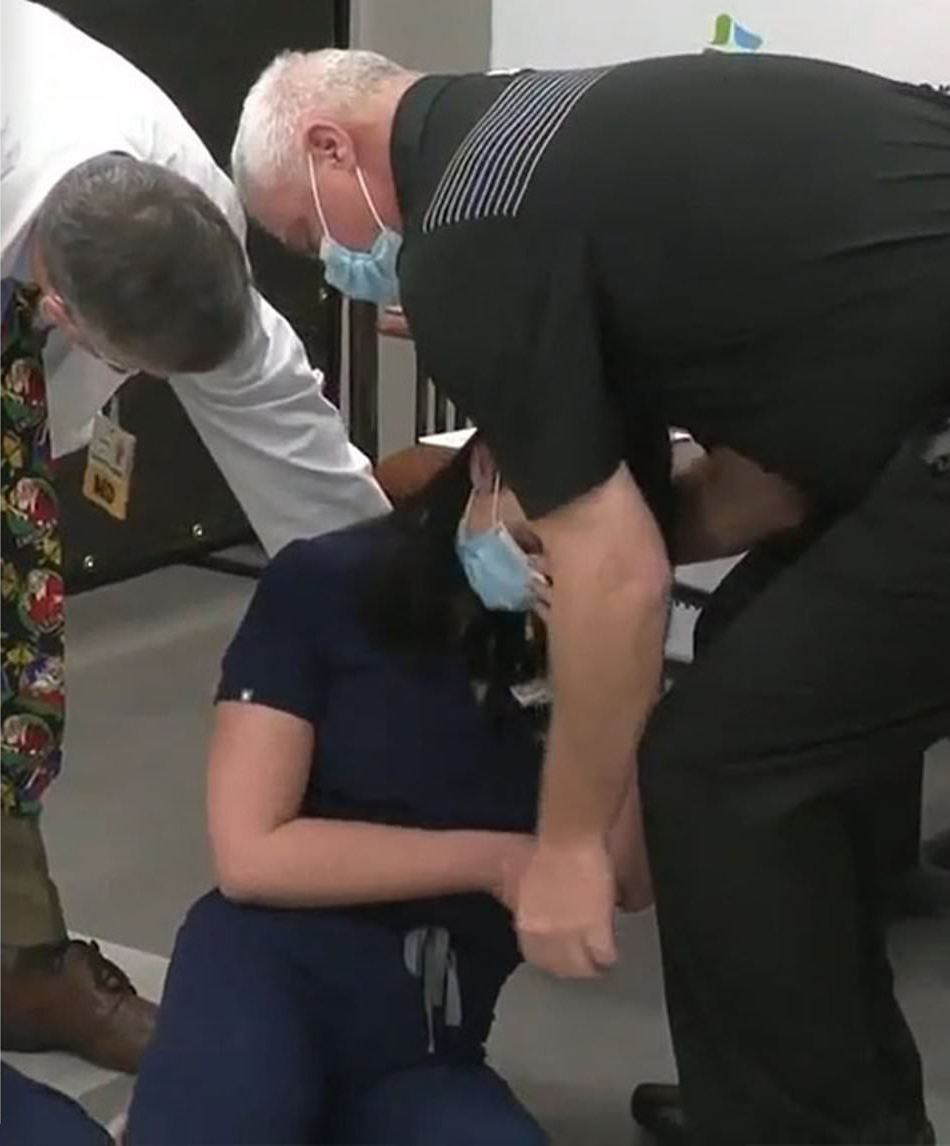 A Chinese Herald article contained an image of a nurse fainting after receiving the vaccine.
In the same month, the Chinese Herald ran another People's Daily story about 13 Israelis experiencing facial paralysis after being vaccinated. The following day, another piece highlighted reports that 29 older Norwegians had died after receiving the Pfizer shot — a claim that has been repeatedly shared by Chinese state media. Reuters fact-checked both stories and found "no evidence the Pfizer/BioNTech vaccine has caused any fatal reactions among recipients in Israel." The Norwegian story, Reuters reported, "lacked contextual detail". While Norwegian authorities initially dismissed links between the vaccination and the deaths, a later study found it "likely" that a tiny fraction of fatalities were connected to the injection.
On 21 January, the Chinese Herald produced outright Covid misinformation. A story reprinted from the Global Times shared the "confession" of "Samantha Hill", who claimed to have personal knowledge that the coronavirus had escaped from Fort Detrick in the US and was circulating in America in May 2019, eventually reaching Wuhan through contaminated seafood. Hill, described as an "Indian-American worker who escaped the US", said senior staff from the lab had ended up "killed or missing," including her supervisor, "Professor Plummer."
There is no evidence for any of these claims. There is a Facebook post by "Samantha Hill" but her identity has not been verified. Facebook has confirmed to American news outlet The Daily Beast that "fake accounts" sharing Hill's "testimony" appeared to be linked to a previous effort "to attack the Chinese Communist Party's adversaries and spread myths about the origin of the coronavirus".
This was also not the first time that the Chinese Herald has published articles highlighting unproven allegations about the origins of Covid-19. The newspaper has featured unproven claims that Covid may have been present in Italy prior to its discovery in Wuhan, China, and that India may have been the source of the virus.
There have been some instances of more nuanced and informative reporting in the Chinese Herald about the Pfizer vaccine, placing concerns about side effects in perspective. But in June, the publication carried another piece from Sydney Today, this time about the AstraZeneca shot. "These days, there really are many problems with the AstraZeneca vaccine," the story began, following the headline: "62 Taiwanese people died suddenly after being vaccinated with AstraZeneca, the youngest was only 42 years old." While there have been post-vaccination deaths in Taiwan, health authorities have said that there was no evidence that they were caused by the vaccine.
"There is absolutely no evidence to suggest people of Asian ethnicity would fare worse" from vaccine side effects, says Auckland paediatrician Dr Jin Russell.
Elsewhere in the Chinese-language media, stories have focused specifically on New Zealand's vaccination programme. In late February, a SkyKiwi article raised questions about the reliability of the vaccines the New Zealand government had ordered compared to those produced in China. It emphasised that the government had not ordered any Chinese-developed vaccines, without mentioning that there is no public record of Chinese brands applying for MedSafe approval. One source cited in the article suggested that the Pfizer shot may be only 29 per cent effective.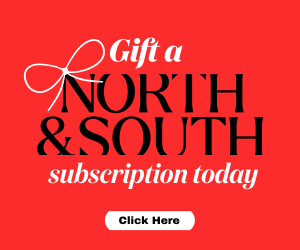 A member of the Chinese community in Auckland who asked to remain anonymous said that she tried to offer a more balanced perspective on Pfizer in the comments section on SkyKiwi's WeChat account. She provided North & South with screenshots of her attempted posting, which consisted of a quote from a peer-reviewed Israeli study finding the Pfizer dose decreased cases of infection by 94 per cent. However, after pressing send, the writer said she received a message that said their comment was hidden from public display by the moderators.
This claim is hard to verify, but appears to be supported by the observations of other Chinese New Zealanders. One person sharing screenshots on Twitter of the comments section under the article, claimed that statements "that challenge the safety of Chinese vaccines were removed" and "only comments supporting the Chinese vaccines [were] kept".
On 18 March, a SkyKiwi reporter, "Celeste" (only a first name was given) attended a press conference with Prime Minister Jacinda Ardern and asked if New Zealand had looked at the efficacy of the brands developed there; Ardern replied that a vaccine's suitability for use should be decided by medical experts. SkyKiwi did not respond to questions about how its vaccine coverage might influence its readers.
David Wu, a doctor in East Auckland whose clinic serves many Chinese-speaking patients, says he has been inundated with questions about the safety of vaccines, including false reports circulating on WeChat that it is not safe to be vaccinated after receiving anaesthetic. He had to prepare his staff to answer commonly asked queries. In June, he appeared on local Chinese-language television channel 33 and was asked by the interviewer to debunk false information circulating online.
Michael Zhang, a 24-year-old Aucklander, told North & South he had "heard many Chinese people around me saying they're hesitant on the [Pfizer] vaccine". By contrast, he'd seen "plenty of people sharing stuff about the awesomeness of the Chinese vaccine". He mentioned SkyKiwi and WeChat reports linked to by his peers on social media.
In his view, the Chinese-language news media was the "tip of the iceberg when it comes to non-Chinese vaccine propaganda". WeChat was the source of more aggressive anti-vaccine campaigns and pro-Beijing sentiment generally, he said. For example, a post on a local WeChat account, "Settle Down in NZ", shared on 29 May, announced that "there are over a thousand people dead after taking Covid -19 vaccination. The number of people who died from Pfizer is 6 times higher than Vaxzeveia" (the AstraZeneca vaccine). The claim, based on a misleading video originally posted on Facebook, has been debunked repeatedly. The post went on to accuse western media of censoring stories about vaccine-related deaths: "Everyone reached a mutual agreement to not report on it. The reason is simple. Since already so many people are reluctant on the vaccine, no one would want to get vaccinated if they keep reporting on the deaths. Therefore, all US allies stopped reporting on deaths."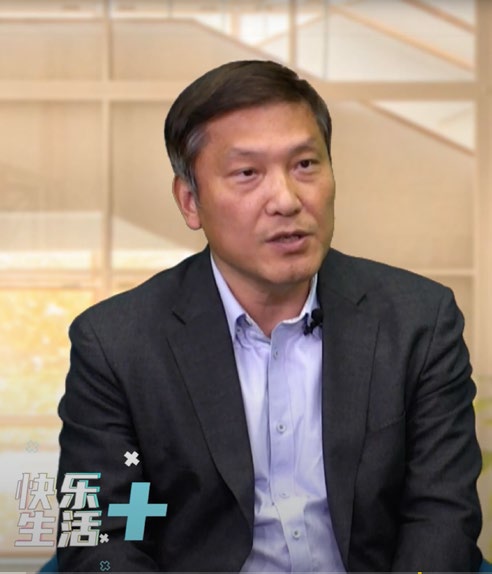 Dr David Wu on New Zealand Chinese-language Channel 33 debunking vaccine misinformation. Source: The Auckland Chinese Medical Association.
Dr Jin Russell, a paediatrician in Auckland, said that she was aware of misinformation about vaccines circulating in the Chinese community. "These baseless fears are also shared through my own wider family WhatsApp groups," she says. "It is very concerning."
The mRNA vaccines "have been administered to millions of people around the globe safely", Russell explains. "The protection against severe disease works for every people group. There is absolutely no evidence to suggest people of Asian ethnicity would fare worse." The original phase-3 trial of Pfizer included 800 Asian participants (4 per cent of the study sample). There was no evidence of higher rates of side effects in this group.
Russell noted that Chinese New Zealanders have some of the highest rates of any demographic in vaccinating their children. "I am confident that if given good information, Chinese families will make the right decision."
So far, there is no clear evidence of a widespread refusal to receive Pfizer or other brands of the vaccine within the Chinese community. Doctor Wu said that, despite the confusion, there had been a generally "positive" attitude toward inoculations within his practice.
But other members of the Chinese community suggested that the New Zealand government needs to do more to ensure that people are receiving accurate information. "As far as I can see, the information on vaccination in the Chinese community is not very helpful in general," said Fiona He, an operating manager of a childcare centre in Auckland. "For example, many people have no idea whom they should contact, what is the contact phone number, which group they belong to for the vaccination and when is their turn for it."
Through a spokesperson, the Ministry of Health said it is aware of "material like this circulating in the community that comments on the safety and efficacy of the COVID-19 vaccines." The ministry provided details of its efforts to inform Maori and Pasifika communities about the safety of the vaccine, but did not mention any specific measures that had been taken to combat disinformation among Chinese speakers. The statement said: "It is important that people use only reliable sources for their information and should carefully consider what they pass on."
Covid misinformation in Chinese-language media has raised concerns that Wellington is not sufficiently engaged with the challenge of digital influence by foreign states. "New Zealand is considered one of the slower swimmers in the [Five Eyes security alliance] when it comes to tackling any issue regarding China," said Australian security and cyber expert Robert Potter, noting that he had seen "similar efforts" across the Tasman.
"Altering public opinion or lowering confidence in information is a priority for many authoritarian states," said Potter, adding: "If information warfare didn't have an impact, authoritarian states wouldn't invest so much into it."
University of Canterbury Professor Anne-Marie Brady, an expert on Chinese disinformation and propaganda campaigns, said that the government needs to expand its capacity to monitor Chinese-language channels and provide Chinese-speaking New Zealanders with greater access to factual information.
"The Ministry of Health also needs to make sure its Covid-19 information is placed in New Zealand Chinese media outlets at the same time it is available in the English-language media. This way our New Zealand Chinese population who are reliant on Chinese-language information can access the same level of trusted sources on health information available to the rest of the New Zealand population."
Emanuel Stoakes is a Christchurch-based freelance journalist with a background in human rights and conflict reporting. Additional reporting and translation by
Portia Mao.
This story appeared in the August 2021 issue of North & South.