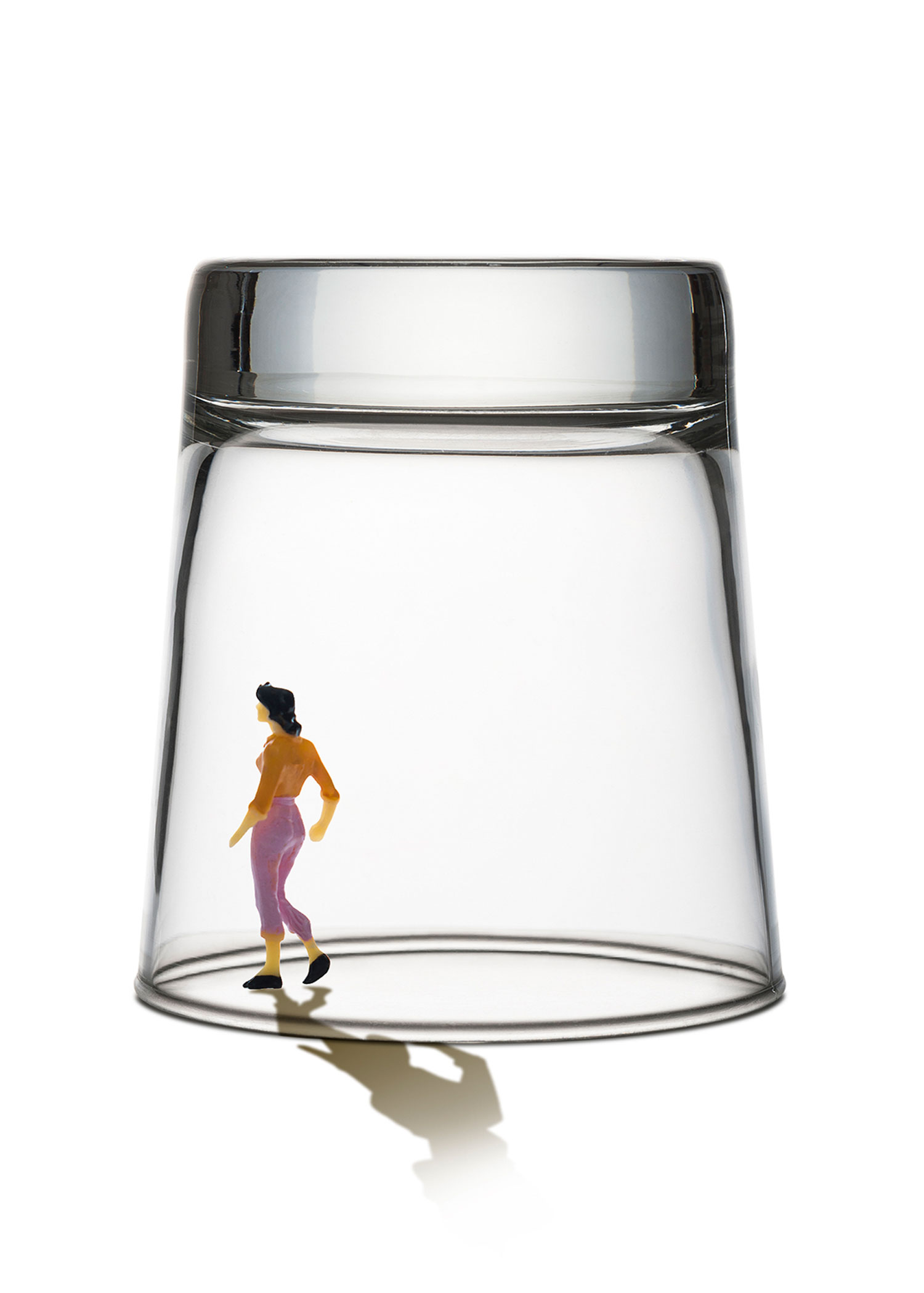 THE AGE OF PERMANENT ANXIETY
As mounting crises throw our future into turmoil, anxiety may become a permanent state of mind for more and more of us. How will we cope?
By Anna Rawhiti-Connell
Photo: Ned Dawson, Air Attack
Dr Sarb Johal faces the screen, his warm brown eyes framed by stylish silver glasses. In the background is his spare room-slash-home office, the kind familiar to anyone now well-versed in video calls. He's explaining to me that these days a lot of us have anxiety about our anxiety.
"One of the things that we are dealing with here is almost like a meta-anxiety," he says in a voice that instantly calms me, right down to my last parasympathetic nerve. His soothing tone wouldn't be out of place on a British home renovation show: talking you off the metaphorical ledge as your budget blows out, gently prodding you to explore your foolish endeavours on your own. We are one of the first generational cohorts spending a long time thinking about the feelings that we're having, he explains. "We have a very acute awareness of the anxiety that we're experiencing right now. Not only are we reflecting upon it a lot, but it's being reflected at us from multiple channels. It's coming at you from all angles. You can't escape."
I am flooded with a sense of relief when he says this. We're talking during the lockdown that started in mid-August after the first reported community case of the Delta variant of Covid-19 was discovered in Auckland, where I live, and looks as if it may now stretch on until at least late November. Time has become slippery, not helped by the unfriendly hours my brain has decided are best for writing this article. I've been waking most days about 3.45am and usually begin my mornings by checking the New York Times' Coronavirus World Map, hoping for a miraculous drop in global case numbers overnight. Instead, I invariably find something new to feel anxious about. As Alert Level 4 became Alert Level 3, and unexplained cases of Covid-19 kept appearing in the daily tallies, I started taking very hot baths at 4pm in an attempt to calm down. The government's three step plan for moving out of Level 3, announced in early October, created as many new worries as it did assurances.
Johal is in many ways a good person to talk to, then. An expert on psychosocial recovery and disaster communication, he has advised the United Kingdom and New Zealand governments and the World Health Organization through major national and international crises, including the Christchurch earthquakes and the Covid-19 pandemic. (When government documents started circulating shortly after the quakes indicating that Christchurch's recovery phase might take just two years, Johal was of the then-lone view that it was more likely to have a 10-to-20-year timeline.)
On Twitter, Johal recently sought to reassure his nearly 4000 followers with a thread comparing the uncertainty of the latest Covid outbreak to a plane unable to land in bumpy weather and being instructed to circle around the airport. "Looking out of the window, you can't see. You don't have complete information," he wote. "The pilot doesn't have complete information either . . . After a long flight, or a long lockdown, where expectations have been set for a smooth landing and being able to move on with our lives, it can be very difficult to change the plan." But while we may have to take a more uncomfortable route to safety than we might have wanted, he notes, we will get there in the end. The thread was shared more than 100 times, including by microbiologist Siouxsie Wiles, who noted that it was "just the thing everyone in New Zealand needs to read right now".
I've been waking most days about 3.45am, hoping to discover a miraculous drop in global coronavirus case numbers overnight. Instead, I invariably find something new to feel anxious about.
Anxiety about our anxiety. It conjures an image of anxiety spawning, growing and mutating — not unlike a virus. There's certainly enough going on to justify a bit of meta-worry right now. We may have once believed a post-pandemic world was going to look much like the one we left behind in 2019, but it's quickly becoming apparent that such thoughts constitute a fantasy. 
The virus, as our prime minister likes to say, is tricky. The first long lockdown in 2020 was broadly conceived of as a pathway back to life as it was before. With the emergence of the unpredictable and more contagious Delta variant, alert levels come with an increasing number of modifications, temporary stepping stones across quicksand to an unknown future. Covid-19 modeller and economist Rodney Jones has described the country over the past 18 months as living "in an echo of a prior world that doesn't exist". Now even the echo is gone, he says. "We have to move forward." But what's waiting ahead?
Though it currently feels like our most pressing issue, the pandemic isn't the only event that's thrown our expectations for the future into turmoil. Shortly before we started to hear about a novel coronavirus in Wuhan almost two years ago, winds blew a stark warning of a planet in crisis across the Tasman Sea. Hazy orange skies closed in over much of New Zealand. It was almost too on the nose how stereotypically apocalyptic the sky looked as the wafting smoke from the Australian bushfires all but blocked out the sun, an unavoidable reminder that the existential threat of climate change had long passed the point of being something only your local greenies were worried about. Since then, the pace of climate disaster has only increased. In the past year flooding in Western Europe turned streets into rivers, set cars adrift and ended with more than 100 dead in Germany alone. In drought-stricken California, the world's largest tree was wrapped in a huge tinfoil blanket in a bid to protect it from wildfires. Heat waves in one of the world's coldest countries, Greenland, melted enough ice to cover a state the size of Florida in two inches of water. This year, in New Zealand, we've seen flooding in Canterbury, Marlborough, Buller, Tasman and most recently in west Auckland during lockdown, when thousands of people had to be evacuated from their homes. These aren't occasional blips anymore. As the former chief scientific adviser to the UK government, Sir David King, put it in an BBC interview: "It's appropriate to be scared." 
What makes Covid and climate change distinct from other era-defining events, such as the terrorist attacks of 9/11, is that the threat seems inescapable no matter where you are. Sometimes the danger is particularly close to home. After a quick trip to get a cooked chook back at the start of Auckland's Delta outbreak, my husband was notified that the North Shore supermarket he'd visited was a location of interest and we would need to self-isolate for 14 days. Supermarkets in our area started to close because so many workers had potentially been exposed to the virus. Then the North Shore Hospital emergency room closed after a patient tested positive. For a few days, I felt totally cut-off, trapped and threatened. We may have spent the best part of a year in this country thinking we'd dodged a bullet, but now we're being forced to reckon with the same fears of widespread illness and death billions of people around the globe have been grappling with since early 2020. Ironically, the third night of our isolation coincided with a romantic date my husband and I had planned pre-lockdown, where we intended to discuss how we might eliminate single-use plastics from our home. These small actions are a coping mechanism we've developed to combat the continuing arrival of inevitably bad news — in this case our "date" was a response to the latest Intergovernmental Panel on Climate Change report, which has been described as a "code red for humanity". 
Feelings of uncertainty about the future and corresponding levels of anxiety have been rising for some time across the world and in New Zealand, especially among young people. The millennial generation (those born between 1981 and 1996) are financially worse off than their parents at the same age — the first generation to experience this in a long time. Enormous, all-encompassing threats like climate change sit side by side with more personal worries like how to afford a place to live. Things are amplified by social media, too; every event inescapable, broadcast in graphic, real-time detail and dissected from every angle, shattering the reassuring frameworks we once had to help guide us. It's no wonder that diagnosed anxiety is on the rise. In New Zealand, approximately one in four people will be affected by an anxiety disorder at some stage in their lives. In 2012, 212,000 adults were diagnosed with an anxiety disorder. In 2020, the figure had more than doubled, to 453,000. 
At its core, anxiety is a response to the threat of losing what we hold dear. As we look behind us, stricken with grief, and ahead, with no roadmap in hand, we may be entering an age where anxiety is not so much a temporary experience but a permanent state of mind.