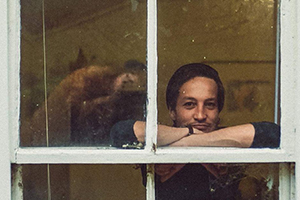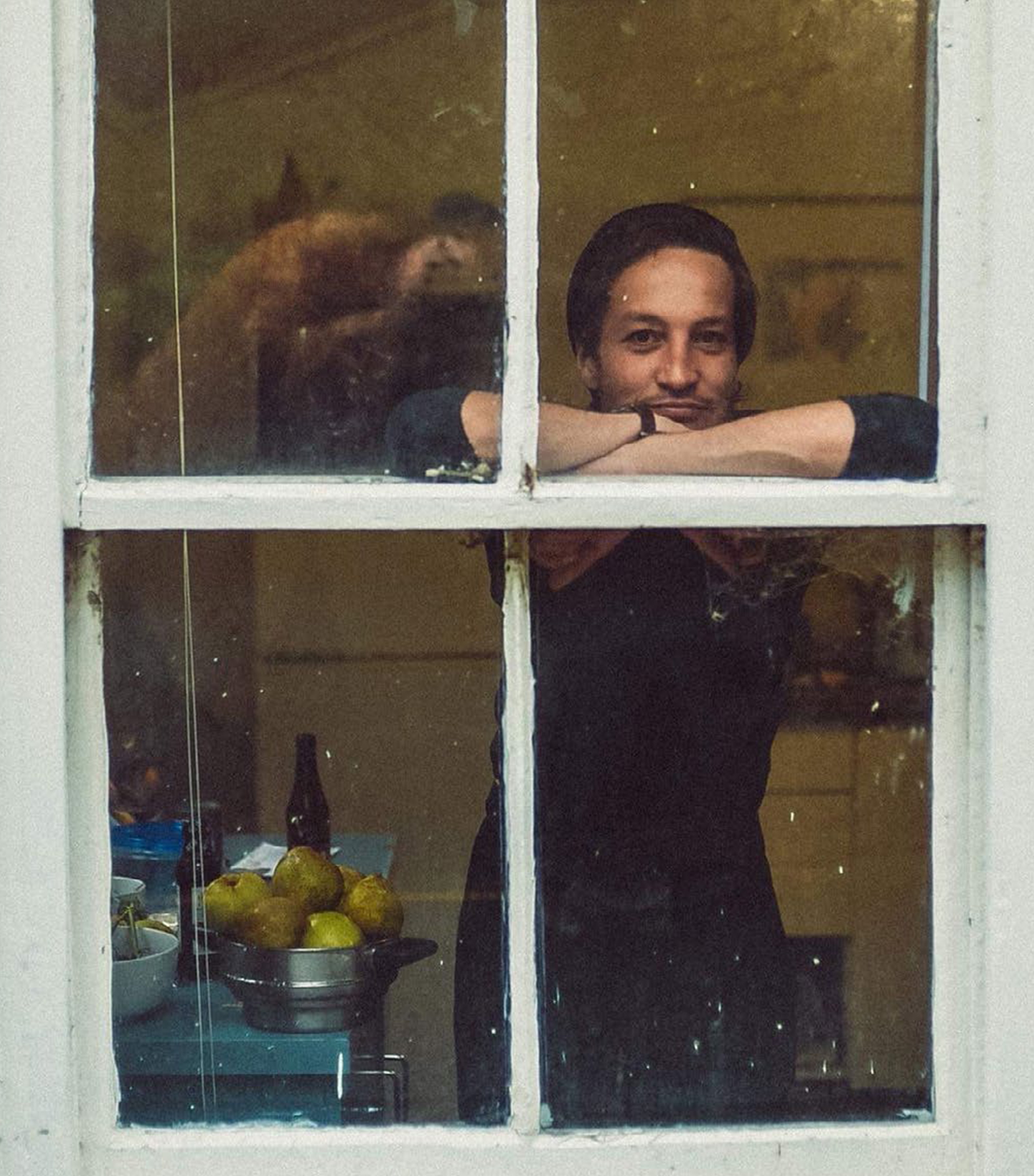 Marlon Williams' last album left him feeling overexposed, like a facsimile of the person he used to be. In Plastic Bouquet, the singer finds comfort in the familiar structure of folk music.
Marlon Williams spent most of 2017 telling thousands of people about the worst break-up of his life. The Lyttelton-raised songwriter was performing songs destined for his sophomore album Make Way For Love, which delves into the unravelling of his relationship with the songwriter Aldous Harding. It's a beautiful record, devoted more to bittersweet reflection than Dylanesque venom. It's also deeply, sometimes uncomfortably, personal. Williams toured the songs relentlessly over nearly two years.
Somewhere in that fog of shows, Williams got in the tour van in rural Italy and switched on his Spotify "Discover Weekly" playlist. A finger-picked folk song started up, led by a lilting, understated vocalist. It sounded like something from the depths of the American songbook. Williams couldn't place it, despite his encyclopedic knowledge of the folk and bluegrass standards. "I was like, is this one of Linda Ronstadt's early bands or something?" he says. "Then I looked it up and it was these 21- and 23-year-old songwriters from Saskatchewan."
The song was "Springtime of the Year" by Kacy Anderson and Clayton Linthicum; a pair of second cousins who perform as Kacy and Clayton. Williams looked them up on Facebook and sent a message saying he'd love to work with them. His spur-of-the-moment DM snowballed into career-changing action. Williams spent months sending songs back and forth with the duo. Around Christmas 2018, he travelled to Anderson's parents' ranch in Saskatchewan to write and record. They lost power and had to chop wood so they wouldn't freeze. They played guitar by the fire. The album that emerged is called Plastic Bouquet. It has just been released.
If that sounds familiar, it's because it's mostly from the album's press release. It's a good origin story, but it raises some questions. Williams was at the height of his powers when he sent that Facebook message. Make Way For Love was about to be released. He'd been cast in the Bradley Cooper film A Star Is Born. The most obvious next step would've been to turn his mind to another solo record and capitalise on that momentum. Instead he spent two years diligently workshopping songs via email, and crossed the Pacific Ocean to produce an album where his virtuosic voice is often a supporting character, harmonising behind Anderson's. Why?
In reality, part of the reason Williams wanted to make Plastic Bouquet was because he was getting sick of himself. At first, performing the Make Way For Love songs had been cathartic. The emotions he'd chanelled for them were close to the surface; easy to dredge up for an audience. As the touring dragged on, they became less immediate. He started to feel like a fraud. "It's like you're betraying yourself," he says. "Even though these are your problems that you had to deal with, you're really literally being a song-and-dance man for the person you used to be."
Williams wasn't used to that kind of discomfort. He'd grown up playing other people's songs, memorising the tracks from his dad's record collection. The songs on his first, self-titled album were from the point of view of a made-up cast of characters, all lovelorn, drunk and imaginary. Make Way For Love was the first time he'd drawn so deeply on his own experience, and it was a swan dive into the deep end.
In Plastic Bouquet, Williams has found a tradition he can relax into. He can finally break up with his break-up album.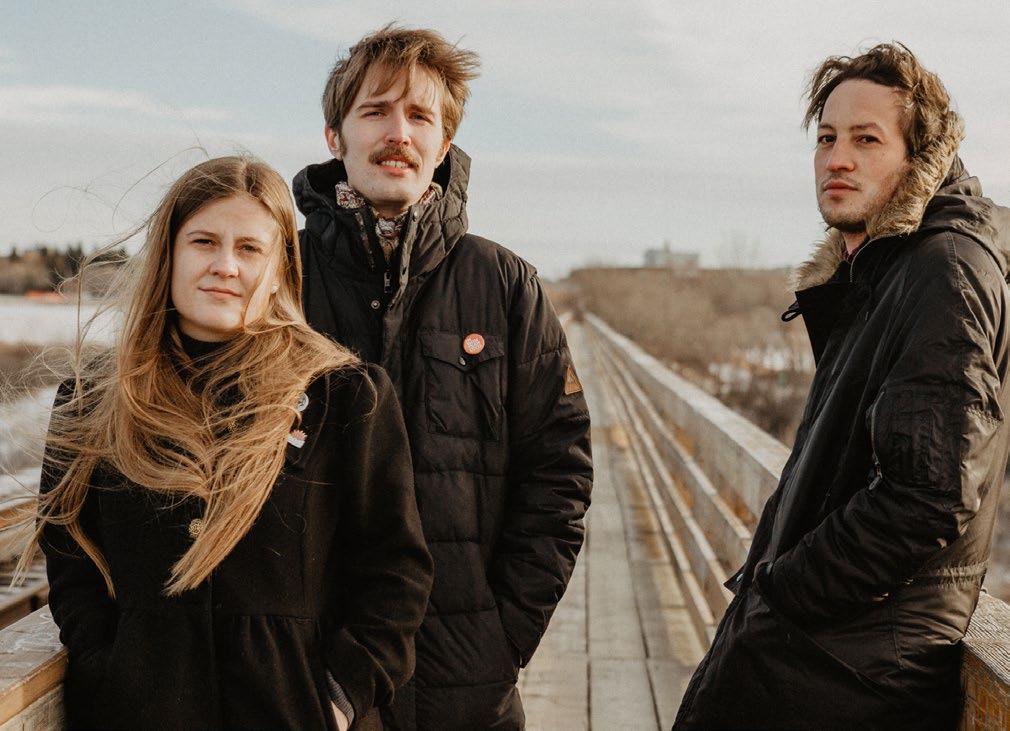 Kacy Anderson and Clayton Linthicum — Kacy & Clayton — with Marlon Williams in Saskatchewan.
He was starting to feel exposed; spooked by the magnitude of putting his life on display every night. "It was a bit shocking once the debris was settling," he says. "I didn't regret the album but the hindsight made me realise it was an intense venture." When he heard 'Springtime of the Year', he didn't just love the song. He felt reassured by its familiarity. He knew the chords, the forms and structures of the music. He felt safe. "I was going through this process of a super-personal album, just vomiting it out every night. The prospect of just classic, straight country music was really appealing," he says. "It was retreating back into the old bread and butter."
There's also the fact that Williams doesn't really like songwriting. For all we venerate songwriters, they are no smarter than anyone else. For Williams, the process of writing can feel like he's always reaching for something that exceeds his grasp. "There's nothing like sitting down with a guitar and playing that same chord you always play, and that sense of self-loathing," he says. "You just hate yourself. You might just say 'get fucked' and throw the guitar away."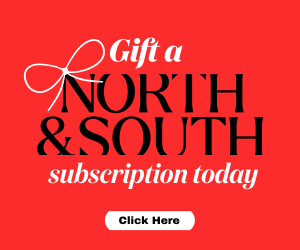 When Williams got back to New Zealand after his 2017 tour, he went to a counsellor who told him he is anxious avoidant; he tends to run from the things that make him uncomfortable. Perhaps that's why he enjoyed his time as a student at the almost militaristically disciplined Christchurch Boys High. Why, unlike some musicians, he'll make generous efforts to answer even the most poorly worded question from an interviewer, in order to avoid awkwardness. He loves — and needs — structure.
It's mostly the unpredictability of songwriting that frustrates Williams. He struggles with the mystery and unreliability of inspiration. "I love songwriting in the abstract, but the possibilities overwhelm me and I end up feeling a bit sick," he says. "I'm just so scared of hard work. Especially that kind of hard work. I don't mind manual labour. Just sitting there and the discipline that's required to make yourself write a song — that's what takes a lot."
In order to write, Williams has to trick himself. For Make Way For Love, that meant booking a studio when he still only had a handful of songs to record. He couldn't back out without losing money or letting people down, both of which would have given him the kind of anxiety he works to avoid. Right now he's working on making new songs in te reo Māori, and the unfamiliarity of the language is serving as a shortcut to creativity. "It's hiding from myself and going around the corner," he says. "It's another method of self-deception to get out of my ego." For Plastic Bouquet, it was the easily definable parameters of the record that spurred him on. The thought of writing those songs felt less like mystery to unravel, and more like old-fashioned hard work. He didn't feel so sick.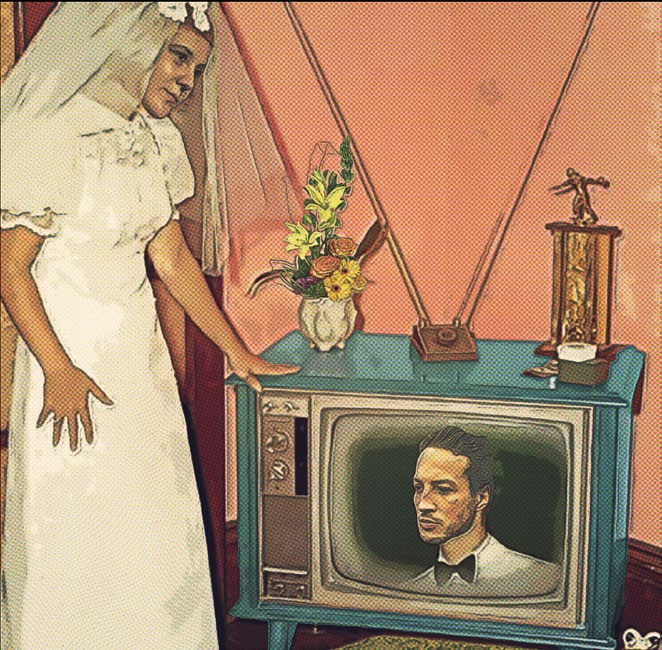 Plastic Bouquet is out now. Marlon Williams' solo tour, "An Evening with Marlon Williams" opens on 25 February in Christchurch.
Williams is already working with co-writers on a new solo album. He'll soon take Plastic Bouquet and a raft of older songs around New Zealand on a 26-date solo tour. The show's title is "An Evening With Marlon Williams". There's a big part of him that still enjoys being the star of the show.
But for this group of 11 songs, he's not the only headline act. His issues aren't at the bleeding centre of the music. In Plastic Bouquet, Williams has found a tradition he can relax into. That tradition, and his co-writers' place in it, has a kind of strength. Williams doesn't have to support the whole endeavour on his own. He can finally break up with his break-up album. "That's the release of it. That's the joy of it," he says. "Here's Kacy's beautiful voice. Here's these beautiful songwriters. And I want to be part of that world. As a part of it, but not the whole of it."
Hayden Donnell is a producer on Radio New Zealand's Mediawatch.
This story appeared in the January 2021 issue of North & South.