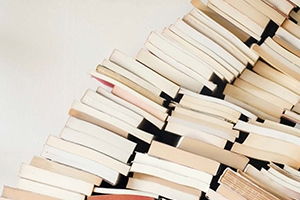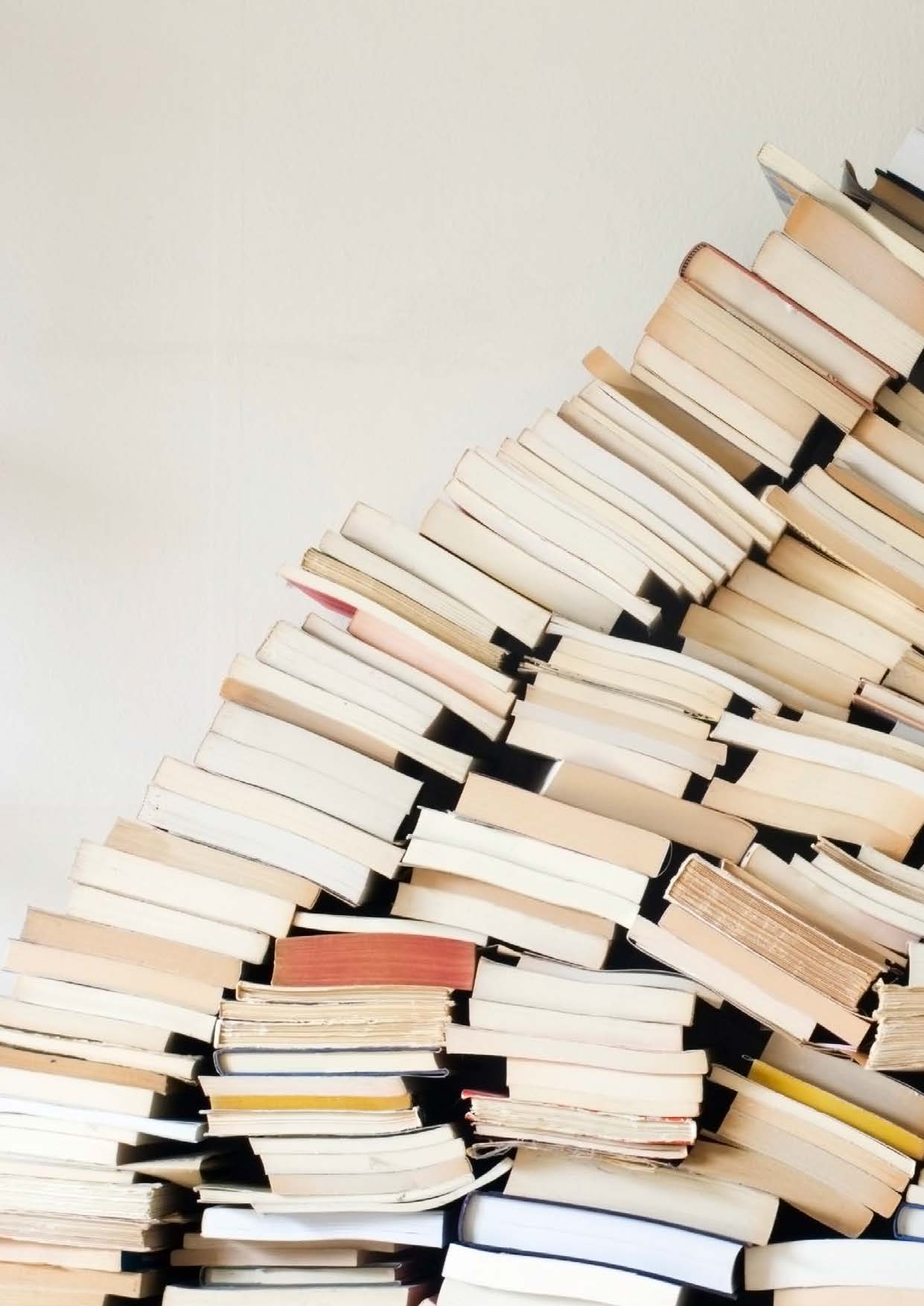 A round-up of some of the most popular, innovative and surprising courses at New Zealand's universities.
By Patrice Dougan
Could You Be The Next Michael Baker?
Epidemiology, contagion, clusters — viruses have never been more topical, and both the public health response and the way officials communicate what's happening to the public have never been more crucial to get right. Perhaps unsurprisingly, courses aimed at budding epidemiologists and public health communicators have seen increased interest since the Covid-19 pandemic took hold.
Those aspiring to be the next Professor Michael Baker could learn from the man himself, studying public health at the University of Otago. Baker — a go-to science expert on Covid-19 since the earliest days of the pandemic, and part of the Ministry of Health's Covid-19 Technical Advisory Group — heads the postgraduate Health Protection class, teaching students how to develop conceptual, analytical and field-based skills. Enrolments for postgraduate public health classes at Otago were up more than 50 per cent in 2021 compared to last year.
At the University of Auckland, well-known vaccine expert Associate Professor Helen Petousis- Harris leads a class called Epidemics: Black Death to Bioterrorism. It covers an enormous number of historically significant epidemic events from plagues to pandemics, HIV and sexually transmitted diseases, smoking, problem gambling and road crashes, to social contagions such as "nun biting" (yes, that's right — nuns biting other nuns) and Satanism. Petousis- Harris's class has been fully subscribed for the past two years.
If there's one thing we've learned from how different countries have approached Covid-19 pandemic, it's that clear communication of the science is vital for the public to understand what's going on — and what is expected of them. "Science itself has function and purpose but without a story, it lacks true meaning. To get people invested in science, we need to connect them through the narrative," says Dr Gianna Savoie, head of filmmaking at the University of Otago's Centre for Science Communication.
The centre bridges the gap between the public and the experts, training students to communicate the science of such complex subjects as biodiversity and climate change to diverse audiences using film, writing, podcasts, animations and exhibitions. The centre's courses have seen a significant increase in domestic and international interest in the last year.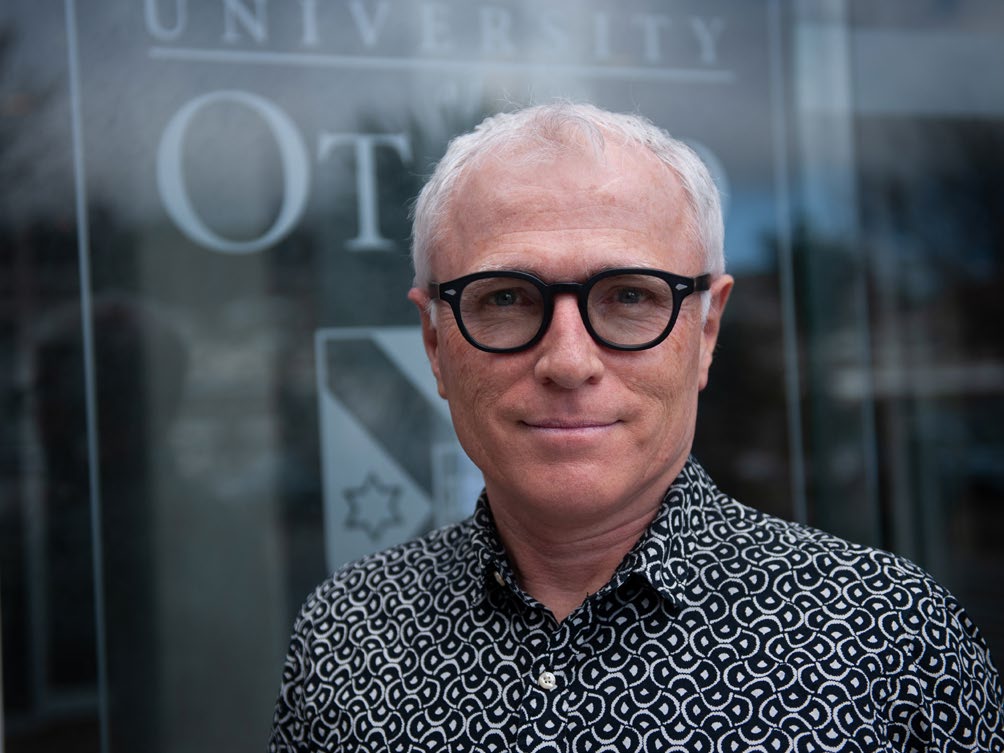 Professor Michael Baker. Photo: Supplied.
Cashing In On The Growing 'Green Fairy' Market
The global medicinal cannabis industry was worth close to USD$10 billion in 2020 and is expected to expand even further in the coming decade. Getting a foot in the growing industry is now an option at Auckland University of Technology in Introduction to Medicinal Cannabis — New Zealand's first comprehensive postgraduate course in the subject.
Associate Professor Ali Seyfoddin, the course leader, describes the course as "Cannabis 101", with ongoing research on medicinal cannabis cultivation, extraction and formulation informing much of the content. The online course also includes how to cultivate medical-grade cannabis, how to extract and analyse cannabinoids, and how to formulate medicinal cannabis products. Chris Fowlie, chief executive of medicinal cannabis company Zeacann (an AUT research partner), says the industry is in need of qualified staff with relevant experience. "Hundreds of new jobs are expected to be created, with the potential for medicinal cannabis exports to rival those of wine or wool."
Med Students Turned Farmers
A newly launched rural stream in the second year of the University of Auckland's medical degree has seen a small group of students ditch city life for the farmyard to help them understand the lives and needs of rural New Zealanders. The course includes farm stays, visits to rural hospitals and wilderness weekends. "It put the theory we are learning into a real-life and rural context and showed me something that can sometimes be hard to see when we are still in pre-clinical phase," one student says. "Being a doctor is so much more than just our understanding of medicine, it's also our communication and people skills." It's hoped that initiatives like this one will help to fill the nation's pressing rural doctor shortage.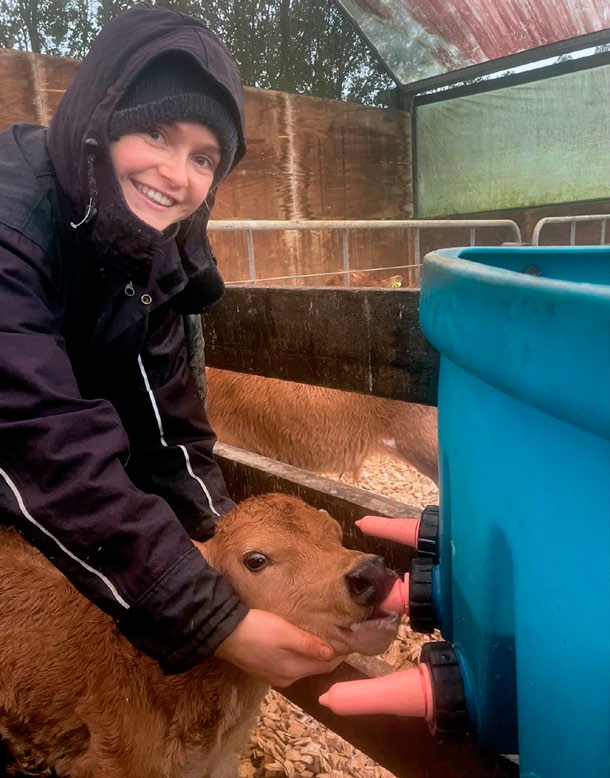 A medical student feeds a calf while on rural placement. Photo: Supplied.
Inside The World Of Art Heists And Forgeries
In this Auckland University of Technology undergraduate course, students are offered a unique and close-up look at the intricacies of art law. The curriculum looks at how the art world operates, the local and international art market, and wider questions like 'What is art?' (something we've all wondered from time to time). There are also lessons about how the law is applied to collectable art; international art theft (such as the incident in 2017 when the Colin McCahon painting Comet was stolen in Sydney while its owner moved house); obscenity and morality (think Tracey Emin's notorious installation My Bed); and moral and legal issues arising from the repatriation of art works. Students look at cases involving alleged and proven theft of art works from Jewish families during World War II, including the 'Macchiaioli Affair', an international dispute in which players in the Italian art world claimed that paintings by artists from the Macchiaioli School in Tuscany which were bought by Dunedin Public Art Gallery had been stolen during World War II. They will also study local and international court cases involving forgeries, disputes over payment and art heists — like the 1998 theft of a $2 million French artwork from Auckland Art Gallery at gunpoint. Vandalism and activism are also explored through the actions of the suffragettes, while copyright is looked at through an intellectual property dispute involving the Stormtrooper costumes from Star Wars. Art Law also examines whether selective works of art should receive enhanced protection under the law by virtue of serving a key societal function.
Kōrero With The Skill Of Scotty Morrison
At the University of Waikato's full-year te reo Māori immersion programme, Te Tohu Paetahi, students follow in the footsteps of alumni like te reo advocate, author and broadcaster Scotty Morrison and TVNZ journalist Yvonne Tahana. Award-winning lecturers take students through a culturally rich programme, beginning and ending each day with a karakia. The one-year course marked its 30th anniversary last year. It includes marae stays, sports and kapa haka with the aim of providing further opportunities to develop not only language skills, but also whanaungatanga (relationships) within the classroom. Available at Waikato's Hamilton and Tauranga campuses, the class is open to both Māori and non-Māori students, providing a unique whānau-based programme which former students have described as a "home away from home".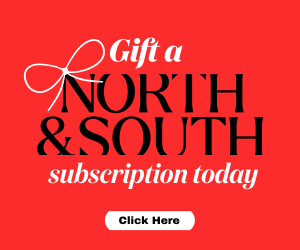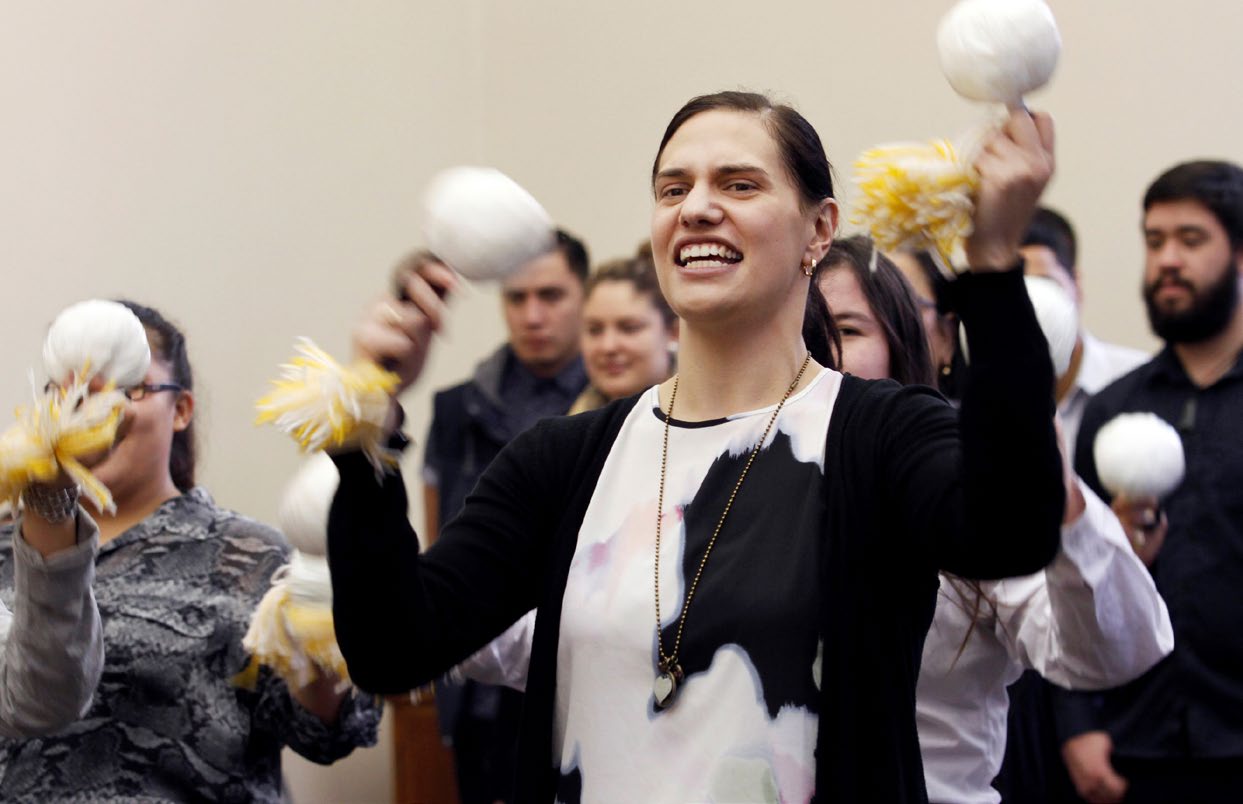 Associate Professor Dr Karyn Paringatai. Photo: University of Otago.
To keep her class engaged, Associate Professor Kirstine Moffat has been known to play piano, don different costumes and stage dramatic re-enactments from novels, while at times challenging the students' perception of reality. The award-winning lecturer teaches Genre Studies: Tropes and Techniques, a course on utopian and dystopian literature, at Waikato University, exploring issues like artificial intelligence (The Machine Stops), genetics and brainwashing (Brave New World), totalitarianism (Nineteen Eighty-Four), gender oppression (The Handmaid's Tale), infertility and the refugee crisis (Children of Men) and environmental catastrophe (WALL-E) through 20th- and 21st-century texts. One student says the class "raised my social conscience", while another says it "made me not just understand [the story], but realise that literature can offer us a provocation about how we live"
Moffat's classroom stunts range from recreating the "bottling process" of cloned embryos from Aldous Huxley's Brave New World, and recording a Nineteen Eighty-Four-style Ministry of Truth broadcast in Newspeak. "Kirstine constantly surprises us," one student says. "The novelty pulls you in, and keeps you watching even during a pandemic and a lockdown."
New Zealand's Next Big Success Story
The University of Canterbury's Centre for Entrepreneurship gives students the tools they need to launch their own business, as well as fostering their creativity. With the help of business founders, mentors, experts and advisers, students can gain experience working with growing start-ups and see what it takes to grow a business globally. Internationally successful companies founded by young entrepreneurs who have gone through its Summer Startup Programme include ethical clothing company Little Yellow Bird, vegan makeup brand Indigo & Iris and business-call platform Vxt, a finalist in the 2021 KiwiNet Research Commercialisation Awards. Acclaimed alumni include inventor and entrepreneur Logan Williams (Ngāi Tahu), who was shortlisted for Young New Zealander of the Year in 2018 and was named in the Forbes "30 Under 30 Asia" list last year. Williams is now the director of technology and innovation at the New Zealand Merino Company.
Aspiring musicians aiming to follow in Kiwi band Six60's footsteps now have the option to get their start at the same university — in fact, in the very same flat. The University of Otago has teamed up with the chart-topping musicians to launch a new scholarship programme, which will see four $10,000 scholarships offered each year to performing arts students who will live in the now famous flat at 660 Castle Street in Dunedin, where the band originally formed. The students will also have access to Te Korokoro o te Tūī, a new $26 million music, theatre and performing arts centre, and receive mentorship by the group. When the programme was announced in July, lead singer Matiu Walters said all five band members were excited to "give back and create an opportunity for the next generation to start their journey". Performing arts at Otago is already known for thinking outside the box. In her course Waiata: Te Tīmatanga, an introduction to Maori performing arts, Associate Professor Karyn Paringatai (Ngāti Porou) has revived the pre-European Maori method of teaching in the dark. Her subsequent research into its benefits is considered world-leading, and contributed to her winning the Prime Minister's Supreme Award at the annual Tertiary Teaching Excellence Awards in 2014.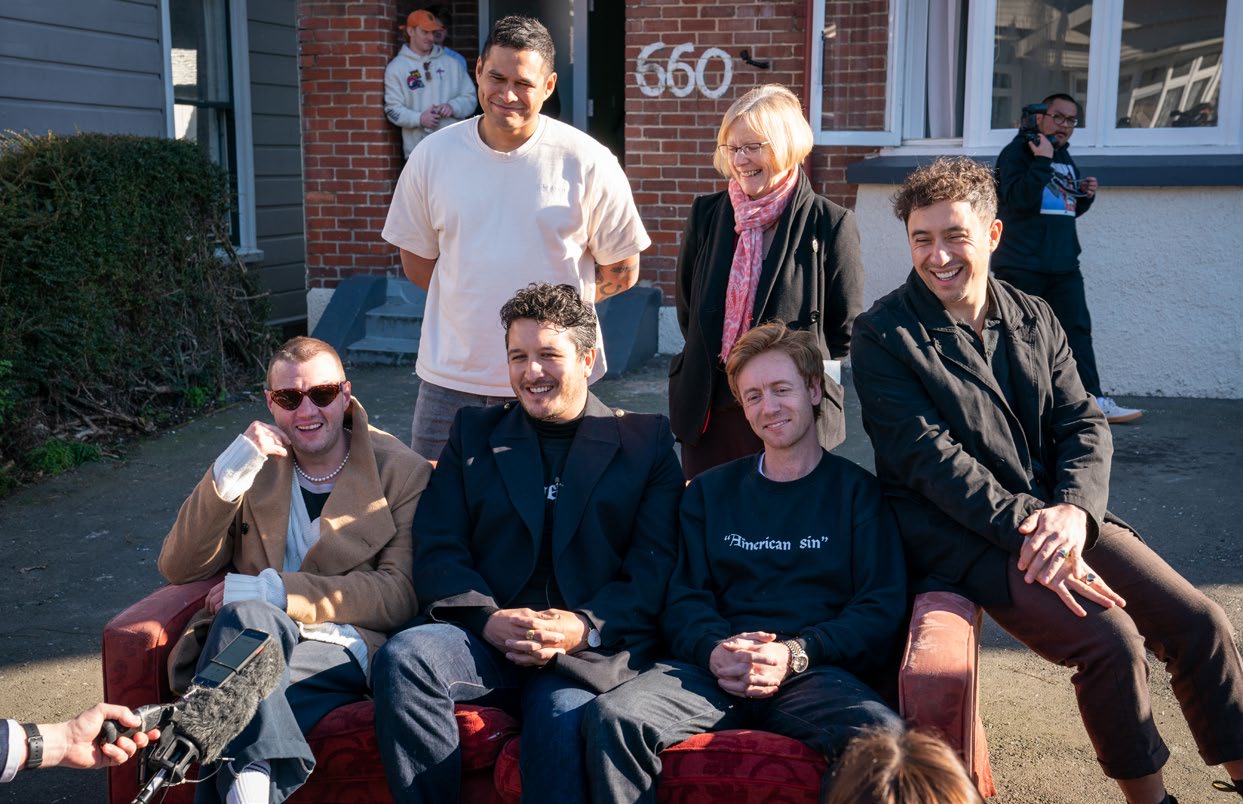 Six60 band members in front of the flat where they first formed. Photo: University of Otago.
What Does Juggling Have To Do With Engineering?
Juggling and riding a unicycle are par for the course for the University of Auckland's Peter Bier, the associate dean of learning and teaching at the university's Faculty of Engineering. "If I'm talking about a physics concept to do with projectile motion, rather than just describing what's going on I'll bring in objects — I'll throw them around, I'll show them how they move through air, and that brings the topic alive," Bier says. In 2019, he won a teaching excellence award, and his students have described him as always entertaining. "The purpose is to bring in some excitement, enthusiasm and passion, but also to make things real, and make the lightbulb go on for students when they can see it in real life."
Bier teaches two compulsory subjects for engineering students — first-year maths and first-year programming. This means classes are large — around 1000 pupils. It's partly this scale which encourages him to bring dynamism and energy to his teaching, he says. The popular teacher is also well regarded for his deft use of technology to deliver online learning during lockdown.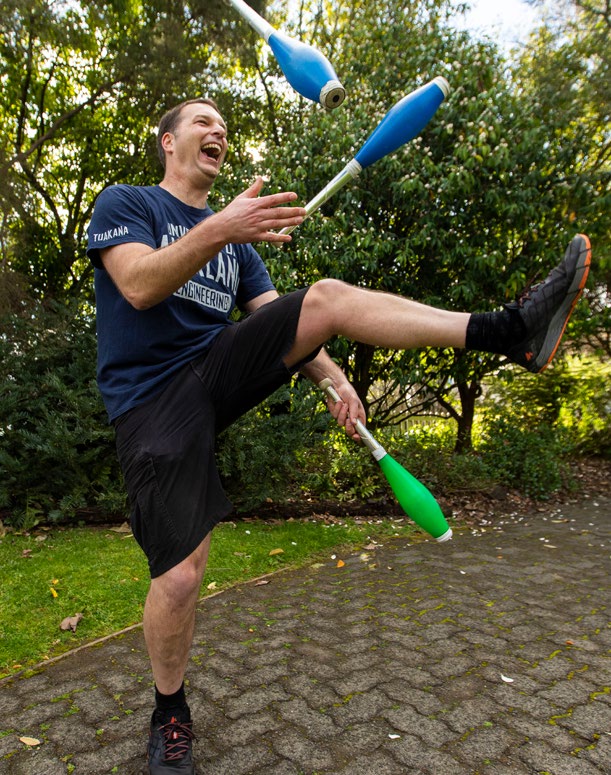 Peter Bier has won a national teaching award for excellence. Photo: Elise Manahan.
Develop The Next Fortnite Or Minecraft
While computer games were previously frowned on as something teenagers wasted time on holed up in their bedrooms, the gaming industry now rivals Hollywood in its global reach and scale. The global gaming market is valued at billions of dollars, and is expected to continue to grow with the rise of cloud gaming, mobile platforms and the expansion of 5G. A number of Kiwis can already be found working at some of the world's biggest gaming companies — many of whom studied under computer science lecturer Dr Simon McCallum, who jointly heads up a 3D game design course at Victoria University of Wellington. The course has had a waiting list every year for the last five years. McCallum hopes to launch a three-year degree course in game development next year.
A collaboration between the School of Engineering and Computer Science and the School of Design Innovation, the course is offered to engineering students as Computer Science Development, and design students under the name Game Design II. Though it is the same course, students are judged according to different criteria depending on which degree they are working toward. It promotes teamwork between the two disciplines to develop a 3D computer game. Students go from designing an entertainment game, to transferring those skills to develop games for the health or education sector on mobile or consoles.
Graduates leave the programme with user-experience front of mind, McCallum says — something that's increasingly in demand across many industries. "The skills they're learning, you can transfer into any area that requires users to engage with a system."
Patrice Dougan is a freelance journalist. Originally from Northern Ireland, she now lives in Auckland.
This story appeared in the October 2021 issue of North & South.