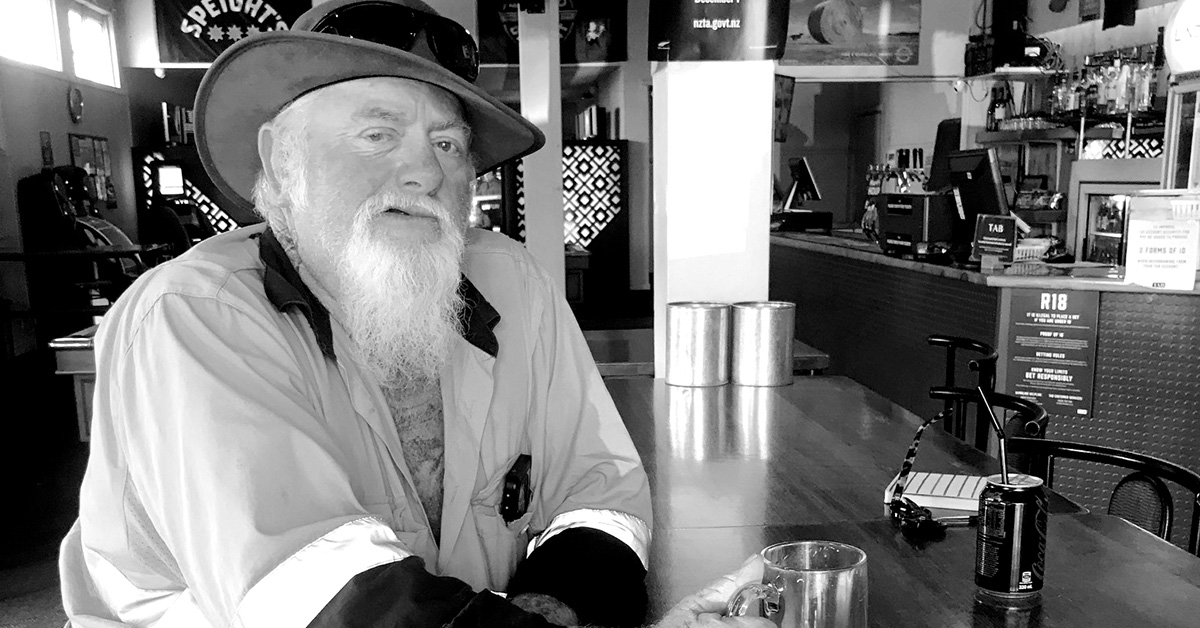 No one loves this forgotten town more than Red Wootton.
The sun shone hard the morning we met on Main Street in Huntly and went for a cold drink at the pub. Red Wootton called out from across the road. Maybe he knew who I was because I was the only person he didn't know. He had been walking up the street to meet me and the local pastor had pulled over and given him a lift. He seemed to be waving out to everyone as he crossed over. He looked like a Santa who would deliver gifts using a motorcycle gang: tattoos, army pants, a high vis work shirt half unbuttoned, more tattoos, an Australian outback hat and a long white beard. He ordered a handle of lemon lime and bitters.
The Essex Arms ("The place to be seen") has a handwritten sign on the door that reads, "Do you know how many hands or where they have been that have touched this door handle". Inside there was a middle-aged woman with a purple fringe and she called out, "Can you sanitise your hands, young lady?" I complimented her on her multicoloured nails. Oh, she had wrecked them in the garden, she said. People came in occasionally, sanitised, placed bets in the corner. We sat at a table in the middle of the bar, right down the end by the door so that people walked in and could hear everything Red Wootton was saying. He didn't care.
The man has been in Huntly 48 years and his voice rings out with the confidence of someone who is advocating for the town they love, yet isn't afraid to take things outside. He runs a contracting business in town with two diggers, four trucks and a loader, and he has raised six kids here with his wife Helen whom he met in a pub in Manurewa back when he had "flaming red hair and a temper to mix". The couple has lived on Hakanoa Street for 46 years. He's 67 now. "I tried to get the missus to move out of our house, I said 'The kids and everybody's gone' and she said 'No, the kids' smells are here,' that's what she said!" On the phone, Red Wootton had agreed to an interview immediately, saying, "Yeah, we can meet and talk about how Huntly is the best town in the world."
Perhaps there is no greater champion for the town than Red Wootton, no one more impatient to get things done. A year ago, he was elected to the Huntly Community Board and he describes his position there as being the boot on the throat of the mayor and councillors. "It's the most frustrating thing I've ever done in my life. We've had some pretty hair-raising meetings, I can tell you. The last one was a doozy."
At the last meeting, there were discussions about the replacement of a playground in Huntly East. Wootton suggested that playground looked just fine, why not build a new one on the other side of town next to Countdown, down by what he calls the mosquito pond. The idea was popular, but Waikato District Mayor Allan Sanson says there's a process with all these things and it's not what the money was allocated for and it would take years more planning and paperwork and could cost millions. "We can't just change it because Red wants to change it," he says over the phone, and anyway, "there are no bloody mosquitos in that pond!"
The mayor says, "We can't just change it because Red wants to change it."
Red Wootton wakes at 5.30 every morning, without an alarm. At six, he gets up and takes his two dogs Missy and Sam out to the letterbox to get the paper. He helped build the Huntly Speedway 38 years ago and as president, he stays to lock the gate, meaning he often won't get home until the early morning after a race meeting. He's been trying to retire from the role for the past five years, but no one else wants the job. Sometimes, he is so busy working on the infield that he doesn't know who has won at the end of the night. He likes to watch his grandson's race. He has 14 grandchildren in total and says they have changed him from being "a total sh*t" to a man who joins community boards and gets his wife's name Helen Jane tattooed across a good deal of his neck. I wonder what he makes of our prime minister. "I think she's great," he says. "There wouldn't be many ladies who coulda handled what she's handled in her short time."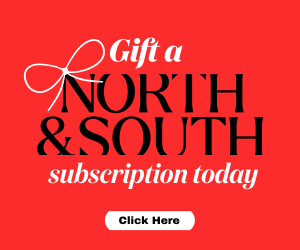 "Or any men," I say.
"Oh, yeah, well, yeah. The other mob couldn't have," and he laughs a loud laugh.
Where to begin with the issues that face the town he loves? There's the matter of the Sleepyhead billion-dollar development proposed to commence just north of Huntly that Wootton says the Regional Council is getting in the way of. There's an Auckland-based trucking and civil construction company's proposed fill site at the Huntly quarry that will discharge to Lake Puketirini and the Waikato River with dubious contents. There's the state of the buildings down the main street ("If I leaned my digger on them they would fall over, that's how they are"); the state of Huntly College with its low roll, damning ERO report, and, to put it politely, tired classrooms; the division between the east and west of the town that some say is nonsense and Wootton insists is very real; and there's the feeling he gets that if another town had any of these troubles, something would be done. "We're the forgotten town, that's what I call it."
Later, I drive him back to his car and we go for a detour to Huntly West, a sad place. There's a burnt-out structure that has been like that for years, rubbish piling up, unmown lawns, houses that look threadbare, the median income $19,700 as of the 2018 Census, 10/10 on the socioeconomic deprivation scale. "No one cares!" he says. "It's all very well to give a solo mother or father a house, but they've got no means to do anything else. They got no car to go to the dump, they got no money to do anything else, so if they mow the lawns it gets chucked in the corner, and then it's 'We might as well put the rubbish bag there', and that's how it goes." The houses, he says, are slums, they need knocking down, they are beyond repair, they don't come close to meeting any healthy homes standards. "How does Housing New Zealand get away with it? Because it's Huntly." Sanson, the mayor, says the problem is twofold: there are a whole lot of absentee landlords who only care about collecting rent, and yes, he has raised the issue with Housing New Zealand about its stock. "As usual, it's a government agency pleading it has no money".
"Everyone thinks I have a godalmighty power to wave a wand, but I've got to say that I've never found that wand," says Sanson. He says he's trying to find some money to build a playground next to the Countdown, but no guarantees. Either way, Red Wootton has no plans to quieten down. People have told him they don't know if there's any hope in fixing the town, "Well," he says, "you ain't gonna fix it by doin' nothing."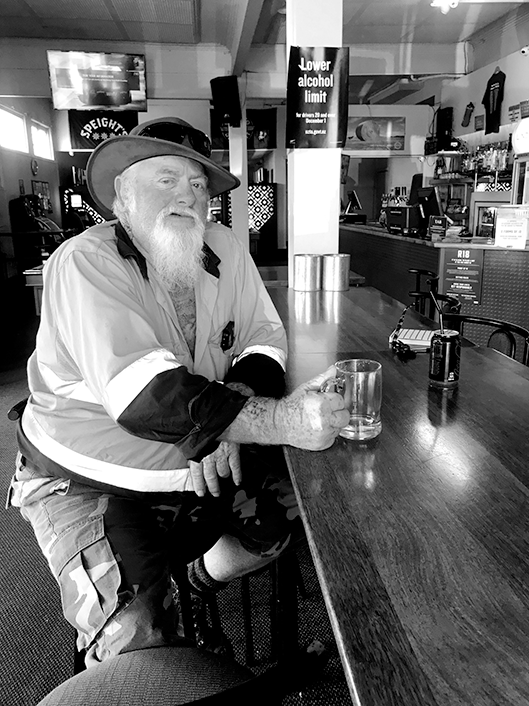 Red Wootton. Photo: Aimie Cronin.
This story appeared in the March 2021 issue of North & South.