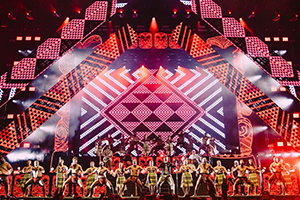 Above: Six60 and kapa haka performers play to a crowd of 50,000 at Western Springs. Photo: Courtesy of Global Production Partners.
Number One in New Zealand
Could closed borders and Covid-19 finally help us shake off the last of our cultural cringe and truly celebrate kiwi music?
As a freelance writer, you sometimes find yourself gamely taking on gigs outside the bounds of your usual genre. It's like trying a new sport and secretly wondering whether this might be the one that takes you to the Olympics. This is how I came to find myself interviewing a Pointer Sister over the phone in my car three years ago, going for solid gold while parked on a side street in Hamilton.
It was for a piece about a big festival. All the headliners were international acts, but I had a few New Zealand bands on my roster of interviews, too. Despite being a fan of many New Zealand musicians I mentally downgraded these interviews' importance, the remnants of cultural cringe stubbornly adhering to my brain like plaque.
I feel ashamed of this now, not only because it's unjustifiable, but because with borders shut and the pandemic raging on, it's become clear that New Zealand musicians are not only the stars of our main stages by necessity. They're also proving that perhaps they should've had a bigger billing all along.
Local band L.A.B. were set to play Auckland's Powerstation in July last year, shifting the gig to Spark Arena after selling out tickets first for that venue and then for the Auckland Town Hall. L.A.B., whose sound is a mix of reggae, electronic, blues and funk, are one of the busiest acts in New Zealand music. The band's founding members are Brad and Stuart Kora of the band Kora. They ended up playing to 6000 people at the Arena — six times the capacity of the Powerstation. Their single "In the Air" topped the New Zealand charts for 2020. It was the first time in 16 years that local acts had held both the top single and top album position — Dunedin's Six60 took out top album for the year with their self-titled release.
Covid, in a reversal of its usual impact, has acted as fuel on the fire for the band. L.A.B. have a stadium concert booked for March, playing at Auckland's Mount Smart. They'll be following in the big-venue footsteps of Six60, who in 2019 became the first New Zealand band to headline and sell out Western Springs Stadium. It's not easy finding upsides to devastation the pandemic has caused, but our relatively Covid-free status (touch wood, scan in) and a restriction on who people can enter the country have created an unprecedented opportunity for local talent.
"Unprecedented", though overused, is the correct word here. New Zealand has never shut its borders before. We've spent decades growing out of our insecurity about our size and position at the bottom of the world and we've embraced the easy import and export of entertainment and artistic talent.
As the pre-pandemic world seemed to be forever shrinking, with travel never easier and globalisation at its peak, so too did our sense of FOMO (fear of missing out) recede. The Vector (now Spark) Arena opened in 2007. After years of being told our arena and stadia weren't adequate for big international tours, Pink, Justin Timberlake, Guns N' Roses, The Cure and Bob Dylan played Auckland in that single year. In 2019, 32 international acts played Spark Arena.
Visiting artists would be asked what they thought of New Zealand, and their Instagram stalked for pictures to be held up as proof that yes, they loved our country. With borders more or less closed, you have to wonder what's powering the national ego in the absence of famous people telling us they're enjoying their visit.
My guess is patriotism. Pride in our collective efforts at being one of the few countries in the world where concerts, gigs and festivals can happen. It's not uncommon for countries to turn inwards during times of crisis and New Zealand's growing sense of patriotism since the first lockdown has been marked enough to become the subject of research published by the American Psychological Association.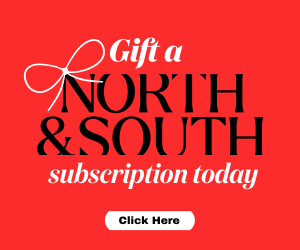 You have to wonder what's powering the national ego in the absence of famous people telling us they're enjoying their visit.
Scarcity of supply works in favour of local artists, and our post-lockdown yearning for communal experiences might prompt a churlish bid to rationalise our flocking to summer festivals with national headliners as "making do". I rushed out the door not long after lockdown to see a gig at my local pub: one guy with a guitar singing Coldplay and Cranberries covers. He was great, but my threshold for leaving the house on a Friday night had never been lower. I've long been guilty of skipping Kiwi acts because there will always be another gig. Now, I have in my diary three music events with bills full of local artists for the next month alone.
Does the reason for our embrace of local talent even matter? Cultural change and renaissance are often the by-product of unplanned catastrophic events. They unleash social change and shift social mores. The Renaissance followed the Dark Ages, a time of famine, war and plague. People partied their faces off in the 1920s to forget World War I and the Spanish flu, and the mainstreaming of rock'n'roll was partly due to post- World War II restrictions on fuel which made travel by large jazz bands prohibitive.
Looking at the post-pandemic world and hoping for a renaissance might be wishful thinking; romantic nonsense full of selective historic recall. But as I drove through the winterless North during a thunderstorm this summer, signs for the Bay of Islands Music Festival appearing at every roundabout, it was hard not to get a bit romantic and ponderous. The festival was headlined by Sir Dave Dobbyn and pop star Benee, both successful artists in their own right who've never shared a bill before, possibly because there is about a four-decade minimum age gap between their core audiences.
Our new knight needs no introduction, but Benee, in case you skew a little closer to the Dobber in age and musical taste, cleaned up at the Aotearoa Music Awards last year. She's performed on The Tonight Show with Jimmy Fallon and Ellen. In my post-pandemic fever-dream brain, she and Dobbyn are Raphael and Dürer, renaissance artists and unlikely friends.
No one can know if the way our musicians have filled the bill and the gap in our souls will finally chip off the last of our cultural cringe. But with at least another year of limited travel stretching before us, 2021 might be when we stop asking them to prove themselves against international artists or measure success by an international yardstick and instead take them as they are: capable of packing out stadiums, and fulfilling our desire for live-music experiences.
We do know that times of crisis can be great crucibles for creativity and collaboration. Benee's single "Snail" was made while she was "still loopy from lockdown". Dobbyn's hit "Whaling" could be ready for an update.
Anna Rawhiti-Connell is a Newsroom columnist and freelance writer.
This story appeared in the March 2021 issue of North & South.