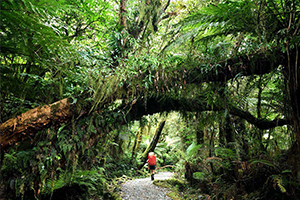 Sparsely populated Fiordland is even emptier thanks to Covid. That's a source of anxiety for local business, but just one more reason for the rest of us to visit.
Te Anau still smells like my childhood summers. Outside it is sunscreen and sandfly repellant, boat fuel and that earthy musk of native forest: fern and mouldering beech leaves and soft wet wood. Inside the musk comes from old dry wood: our weatherboard crib furnished with Great-Auntie Ellen's dressers and Nana Wilson's lounge suite. The wallpaper holds the scent of 40 summers too: boiled new spuds, mint, and Christmas ham cooked in the oven that's older than I am — an old Champion that bakes if you set it to grill, grills if you set it to bake.
The scent of this town: breathe it in, exhale slowly, and relax. Even now, when I'm down here trying to get some work done, it smells like a holiday.
Not everything is as I remember it, though. Down the main street, H&J Smith, Te Anau's little department store — the one I mooched around as a kid on the days when the wind or the rain made the lake too hard to navigate — has closed its doors after 33 years. The space that housed the gift shop stands empty too, and down the lake-end of the street the pāua and pounamu trinkets, sheepskin rugs and kiwi-stamped sweatshirts are gathering dust on the shelves. It's been a tough 18 months for Te Anau; even before the pandemic hit and the borders closed last year, the February floods stopped the walking season in its tracks, washing away access, destroying huts. Some of the damage is still to be cleared.
Kate Norris was in the car listening to the radio when she heard the borders were going to close.
"Oh my god, it floored me," she says.
Kate, Steve, their four kids, two dogs and one cat, live in the forest-coloured house next door to our family crib. They run a company called Trips and Tramps, guiding tourists around the far-flung wonders of Fiordland.
"We went from hero to zero overnight," Kate told me when we spoke last year. She was optimistic back then; the summer ahead was looking okay. "We've actually had more bookings for our Great Walks package than we've ever had — Kiwis are really embracing it."
And they did come, the Kiwis. This past summer the local tourists arrived in droves, making the most of the pristine empty spaces, lapping up the wonders of Piopiotahi/Milford and Patea/ Doubtful Sounds, gloriously empty of international Instagrammers. There was a line-up to use the boat ramp at Blue Gum Point, the famous takahe statue got a new lick of paint on its concrete feathers, and the flower plots down the main street were bright and hopeful. But, still, it's the foreigners who keep this town ticking year-round. In 2021, there are still none of those coming by any time soon.
"I don't think many operators here can survive another winter with the borders closed," Kate says. "It's getting pretty bad."
"I grew up thinking that the landscape around Te Anau was normal, that everywhere had a place as beautiful and untouched as this."
There's a gathering scent of unease now that the Kiwi summer holiday season is done. Eleven main street stores are now empty. People are anxious. You can smell that, too.
Te Anau's always been a tourist town; the place to come for a walk ever since the Milford Track was cut through the Clinton and Arthur valleys back in 1888. For those of us only concerned with taking our waewae for a wander, the lack of international visitors is a bonus; the tracks outside the town are gloriously empty.
There's something pretty special about the feeling of having an entire forest to yourself. When I cross the Waiau River at Rainbow Reach and follow the Kepler Track through its moss-mottled beech, past the Amoeboid Mire where a flock of Canada geese lounge amongst the wire rush, then wind around to the Moturau Hut, I see a grand total of four other people on the trail, an elderly couple and their two teenage granddaughters. They emerge from the bush on the other side of the clearing where the track meets Lake Manapouri. They've been checking their trap line.
"Any luck?"
"A couple of weasels."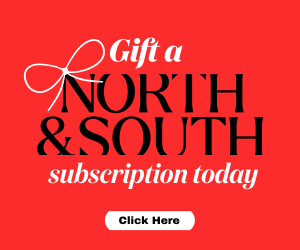 "Good riddance, eh?"
Lake Manapouri is full of whitecapped waves, cutting up the surface like the sea.
"I've never seen it so rough," the woman says.
They are a resilient, resourceful, pragmatic lot, these Fiordlanders. Fifty years ago, when the government threatened to raise the water level of Lake Manapouri to build a hydro dam, destroying beaches and beech forest in the process, the locals fought back. Their "Save Manapouri" campaign is now credited as being the start of the environmental movement in this country.
In 1946, when the tourist trade dried up because of the war, a bloke named Lawson Burrows — manabout- town in a town of very few men — spent years hunting for something to bring the tourists back. He had his heart set on a hidden cave and everyone thought he was mad because, well, there was no cave at Te Anau. But after three years poking and prodding the remote, steep, bush-clad edges of this vast lake, Lawson found a pool of water under a likely-looking jumble of rocks between the South and Middle arms of the lake. Armed with just a rope and a torch, he dived on in.
Bingo. Underground was a sight so fantastic, it looked, as Lawson later wrote, "like a page out of a space fiction picture book". This lost limestone wonderland became the Te Anau Glow Worm Caves, which heralded the start of Fiordland Travel, which became Real Journeys, which became tourism giant Wayfare, owner of ski fields and Antarctic centres, the TSS Earnslaw and myriad other boats and buses across the deep south.
This is Fiordland: one of the world's last great wildernesses, a land forged by glaciers at the tail end of the alpine fault, three million acres of mountains, waterways and forest, where the rainfall is measured in metres. Over the years Te Anau has witnessed earthquakes and avalanches and floods of biblical proportions and it has come through them all.
This place builds character and breeds characters. The local history books are full of largerthan- life adventurers and explorers and take-a-chancers, heroes and rogues and raconteurs on the hunt for greenstone or gold, for whales or seals or crays or timber, for new paths to the coast through this rugged, untamed land: Rakaihautu, the Waitaha rangatira who explored and named the lakes, Tamatea, who wrecked his waka at Te Waewae Bay then marched up through this land he called Te Rua o te Moko, likening the deep gouges on the cliff faces of the fiords to the tattoos on a chief 's face; Quintin McKinnon, who found the Milford track and then lost himself, (drowned, they reckon, in the lake, though his body was never found), the pioneer conservationist Richard Henry and many more; insider stories from the great outdoors that have intrigued me since I first started coming to Te Anau as a kid.
I grew up thinking that the landscape around Te Anau was normal, that everywhere had a place as beautiful and untouched as this. It took me several years and 27 other countries to realise that wasn't true, that Te Anau really was a gateway to the wonder country.
This town is still its musty, sweet-smelling self. The tourists may have gone, but all that history and all those wonders remain.
Sonya Wilson is a television reporter and producer, and freelance writer. Her first book, an adventure fantasy novel set in Fiordland, is out later this year.
This story appeared in the May 2021 issue of North & South.