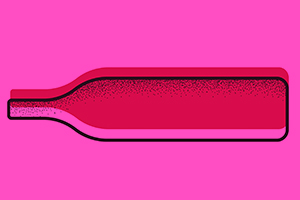 How a recent trend upends everything you thought you knew about red wine.
In an upmarket local restaurant some years back, I called for an ice bucket as the wine I was drinking was way too warm. My waiter met my request with undisguised incredulity, and a diner on the next table gave me daggers. The bottle in question was one of the country's top pinot noirs, which you may be surprised to learn tasted eminently better a good five degrees cooler.
The popular myth that red wine should never be chilled must be banished. Indeed, for the exciting new wave of lighter, fresher New Zealand wines riding the international light red trend, chilling is most definitely recommended. It's true that fuller-bodied, highly-structured wines served overly cool can taste harsh and lean. But reds are more often served too warm — an issue in this country lamented by many wine professionals including Maciej Zimny, New Zealand Sommelier of the Year in 2015 and co-proprietor of Wellington's Noble Rot wine bar. If the wine is served too warm, it becomes heady with warming alcohol, and secondary aromas such as lees and oak become more pronounced and disjointed, Zimny explains. As a generic rule, the more complex and fuller bodied the wine, the warmer the serving temperature, he says. "But never at room temperature!" — better heating and insulation mean buildings have warmed up since the "reds at room temperature" rule was popularised.
Reds made in the lighter bodied, softly textured, brightly fruited, and juicy styles that we're starting to see more of, such as those made from the gamay grape or early-release pinot nouveaus, are best appreciated cool, though not fridge-cold. Chilled reds are "absolutely a blast", says wine consultant and Master of Wine Stephen Wong, who's been ahead of the curve in his adoption of chilled and lighter red wines here in New Zealand.
"We saw the trend starting to gain momentum around three years ago, and more widespread popularity started to happen in 2019," he says. As a local champion of natural wines — a movement whose minimal intervention approach favours lighter red styles — Wong's been working closely with these reds for some years now, and in 2019 he launched Nouvelle, an annual Wellington event and hospitality initiative celebrating reds released soon after harvest, which are all served chilled to some degree. A play on Nouvelle Zélande, this draws on the French "nouveau" tradition of wines sold in the same year after harvest — such as the most famous example, Beaujolais nouveau — whose crunchy youthful characters make them ripe for the chilling.
This burgeoning popularity of lighter reds is a pendulum swing away from the heavy styles that became the norm between the 1990s and 2000s. The change is akin to the move in the last decade away from big oaky chardonnays to the more svelte examples preferred today. Reds from warmer climates in particular had been getting seriously super-sized, buoyed by the style being highly awarded by some influential wine critics. Winemakers were picking grapes later, leading to ultra-ripe characters and heady alcohol levels. Extraction from grape skins was also maximised, creating inky-coloured wines with firm tannins (an astringent compound found in grape skins, pips and barrels), while dominant oak flavours were added through ageing in new barrels. The result was a lot of wines that tasted similar regardless of where they came from, with a weight and concentration that made them difficult to drink much of. The style was also suited to a narrow range of hearty fare that fewer people were eating.
Tastes are changing, as around the world wine drinkers are beginning to gravitate towards lighter wines and cuisines, such as Mediterranean and more plant-based diets. Lower-tannin reds are part of a growing global engagement with vin de soif, that is, a wine that quenches the thirst, or the onomatopoeically named glou glou — gluggable wines with an emphasis on uncomplicated sensory enjoyment rather than intellectual contemplation. But there are more serious examples too, from places such as the Loire, Beaujolais' Crus, Northern Italy and Austria.
It's a generational shift. Here in New Zealand, a survey of our flavour preferences by international consumer-research group Wine Intelligence revealed that while heavier styles of red were more attractive to older drinkers, younger drinkers found lighter red-wine styles more appealing. The past three years have seen New Zealand-made vin de soif and nouveau-styles establish themselves as a category of its own, Wong says. New Zealand's climate is well-suited to these lighter reds, as cool conditions foster the fresh acidity central to the style. "Pinot noir, especially younger vine material, is perfect for vin de soif. Our measly few hectares of gamay are also great for this, cabernet franc also. Surprisingly, syrah is a good contender, achieving flavour ripeness at lower alcohol levels in Hawke's Bay."
Lighter reds would also appear a logical progression from the current rosé craze, given they're similarly fresh, fun and incredibly versatile — great drunk on their own or paired with a huge range of food. "Rosé on steroids," is how Alex Craighead of Kindeli Wines describes the aim for his lighter reds. As a local natural-winemaking pioneer, he's keen to make reds that are more approachable. "I think most people are after something moreish in a red, but have often been lumped with high tannin, oaky, difficult wines or Ribena, with not a lot in between," he says.
Lower-tannin reds are part of a growing global engagement with the onomatopoeically named glou glou — gluggable wines with an emphasis on uncomplicated sensory enjoyment.
Given New Zealanders' penchant for pinot noir — an inherently lower-tannin lighter-bodied variety — it's perhaps no surprise lighter reds are gaining converts. Nevertheless, we're still lagging behind the adoption seen in other countries, such as Australia.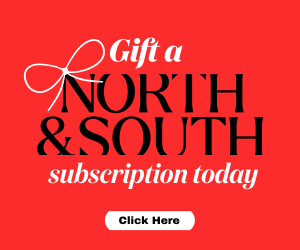 Winemakers in Aotearoa are taking an assortment of approaches to making these reds, which from my recent tastings appear largely united in their vibrancy and delicious drinkability. Some producers are picking grapes early for added freshness, others are using vines less suited to serious production, many are minimising extraction from their grapes' skins, and all avoid overt oak. A current major New Zealand industry research project investigating the production of specifically low-alcohol wines is also offering new knowledge for winemakers to apply in their production processes. Those making this style are just as varied as the wines themselves. Respected boutique wineries are rubbing shoulders with some of the big industry players, and a new generation of winemakers more aligned with the natural-wine movement is also involved. The latter's openness to unconventional blends has encouraged experimentation that's further expanded the stylistic spectrum.
In New Zealand, the combination of pinot noir with its white relative pinot gris seems particularly promising, illustrated by current releases from the likes of Scout Wines, Unkel, and Garage Project. Another interesting development is pinot nouveau, a fruit-focused style of pinot noir released early with little or no oak maturation. Beaujolais is regularly cited as the inspiration, with some lovely examples from Fromm, Alpine Wine Co, Prophet's Rock and On Giants' Shoulders.
Gamay, the thin-skinned grape of Beaujolais, is also starting to gain momentum. For decades it was just Te Mata flying the red gamay flag, and later Rippon. Te Mata, which has over half the country's 11 hectares of gamay plantings, currently sell out in a matter of months. They've now been joined by other compelling examples from the likes of Mount Edward, Easthope Family Winegrowers and Organised Chaos.
Esk Valley, part of the large Villa Maria wine group, is just bottling its first gamay, a project that's "a complete juxtaposition from our standard red wine production", according to senior winemaker Gordon Russell. "The concept of lighter reds, reds to be drunk cool is an evolution, but also a step back to days of old, where grapes were picked early and drunk young," notes Russell. "They may be relatively new to the New Zealand market, but I can see this category growing and becoming a permanent part of our wine diet."
These styles are not only creating diversity, but also challenging perceptions of red wine itself. "We're not constrained to an idea of what a red wine is," says Oliver Styles of Halcyon Days, a boutique Hawke's Bay producer that makes Luz, a beautifully harmonious syrah-pinot noir blend at a remarkably low alcohol level. "Red wines have suffered for decades under the assumption they have to be a certain thing, as if a red wine without a tannic backbone and an acid-body balance is somehow not a 'proper' red wine. It's nonsense."
Jo Burzynska is a wine writer, critic and judge and the former editor of Wine NZ.
This story appeared in the May 2021 issue of North & South.