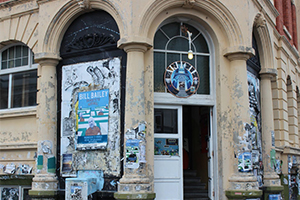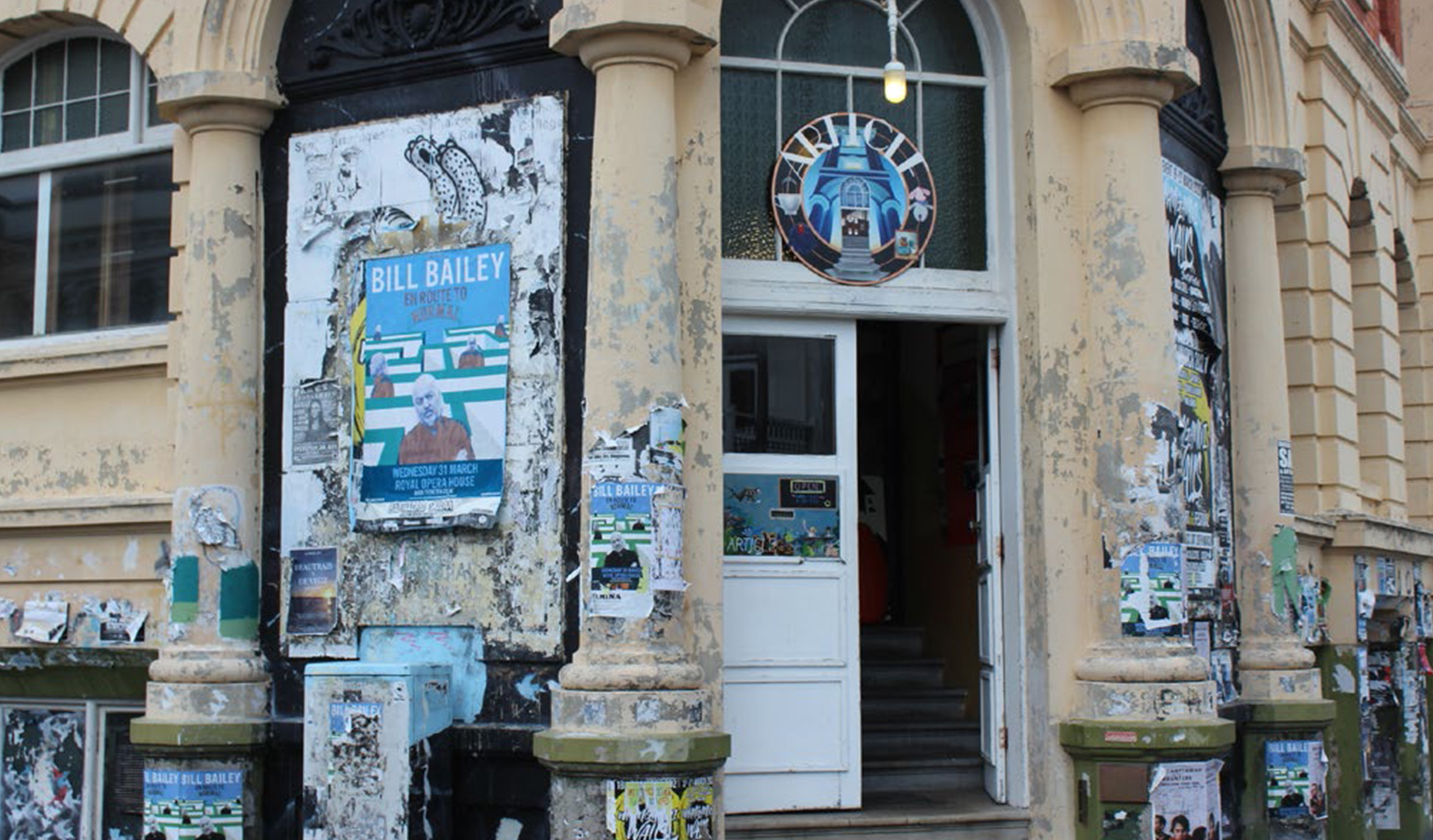 Above: Article Cafe front. Photo: Kiran Dass
Small but perfectly formed, this river town is a creative haven that hums with a vibrant art scene.
He pukenga wai, he nohoanga tangata he nohoanga tangata, he putanga korero Where there is a body of water, people settle and where people settle, legends unfold
— Whanganui River proverb
From hearing childhood myths of taniwha and monster eels, to experiencing serenity and a majestic beauty, I've long been attracted to rivers. With their unknowable murky depths, they're beautiful, but not as immediately inviting as pristine turquoise lakes or friendly white-sand beaches.
I recently moved from Auckland to Whanganui, the winner of the Most Beautiful Small City award in the 2020 Keep New Zealand Beautiful Awards, and sited at the mouth of the Whanganui River, which in a world first in 2017 was granted its own legal identity, with the rights and duties of a legal person. For me, it's a nostalgic thing. I've long been a city rat, but river towns are a part of my psychogeography. I grew up in a house on the bank of the Waipā River in Ngāruawahia, where the Waipā and Waikato intersect in a meeting of the waters. I went to high school and later lived in Hamilton —a city which, after initially building its CBD facing away from the Waikato River, has finally started to embrace it.
In Whanganui, proximity rules. On a clear day you can see Mount Ruapehu, and Wellington is a mere two-and-a-half-hour drive away — about the same as my daily commute to work in Auckland on a bad day. Here, my partner will text me as he's leaving work and four minutes later arrive home. At first, all that luxurious extra time in the day was bewildering. Now, I'm grateful the days of 9pm dinners are behind me.
When we were looking for somewhere to live, someone we knew who'd grown up in Whanganui 60 years ago advised us against Castlecliff Beach, known for being rough-and-ready gang turf. "It's the one place in New Zealand where living by the beach isn't desirable," another Auckland friend cautioned. Well, Castlecliff, with its rugged beauty and it's stunning main drag (think Derek Jarman's Prospect Cottage) is an up-and-coming gem.
Sixty-six kilometres upriver lies the beguilingly named Jerusalem or Hiruhārama. Poet James K Baxter formed his hippy commune in Jerusalem after moving there in 1969, attracting disaffected youth. The commune was fostered on bicultural communalism, structured around the mana of the local hapu Ngāti Hau. It's an intensely atmospheric place, a timeless and placeless verdantly green valley. Baxter was buried there when he died in 1972. Following the "Rhine of the Pacific,'' as the Whanganui River was once known, the line "bring me my bow of burning gold" — remembered from The Fall's adaptation of William Blake's "Jerusalem" — rattles around in my head.
Whanganui has a rich heritage and wonderful period architecture. Its dwellings are a glorious mix of Californian and art deco bungalows, huge late-19th century Tudor-inspired homes, cute cottages and state houses. One of my favourite buildings is the imposing Brutalist former government building Terrace House on Wicksteed Street. Referred to by many as one of the ugliest buildings in New Zealand, it has been snapped up by Whanganui District Councillor Hadleigh Reid who plans to convert it into apartments — one of a few hints that change is afoot in the town.
Less than a week after arriving, I was invited to join a writers' group and became involved with the Whanganui Literary Festival, which is held every two years and has hosted heavyweights Dame Fiona Kidman, Witi Ihimaera and Tina Makereti. There's a kind of regional confidence and backbone here — people genuinely don't care where you're from. I went to a relaxed end-of-year party at an artist's studio in Bedford Ave, Gonville last December. Revellers feasted on ham off the bone and buns, children and dogs roamed the studio. It seemed the whole town was there, and if they didn't know you, the locals came and said g'day. The mayor Hamish McDouall introduced himself, rocking a wide smile, a "Bad Seed" t-shirt and sandals. I remembered him as a contestant in an episode of Mastermind in 1990, where as a 20-year-old whizz kid his specialty topic was David Bowie (Who played the cello on Bowie's glacial cokedout "Art Decade"? Eduard Meyer, of course). He won. Effortlessly. We both used to write for the same magazine, Wellington's Staple. Someone pulls me aside to ask: "Did you know he puts down 'writer' as his occupation instead of 'politician' when he's travelling?"
"There's a kind of regional confidence and backbone here — people genuinely don't care where you're from."
Whanganui is a creative haven for art lovers, with a dizzying number of specialist galleries. On Taupō Quay, Milly Mitchell-Anyon has opened a new contemporary art and project space, Swine, in the old Whanganui Bacon Factory. The interior is painted an appropriate piggy pink.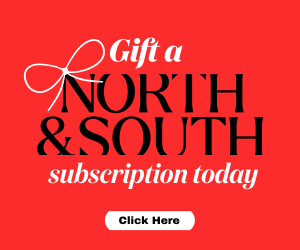 Drews Ave houses two of my favourite spots. In what used to be the Whanganui Chronicle's building is Article, a cafe where you'll find arguably the best cup of coffee in Aotearoa, made using Patea's Devil's Cup beans and the exacting hand of Jack Mitchell-Anyon. It's proper motor-oil strength coffee which makes me wonder if I was sleepwalking all those years in Auckland. Further along is the bar Porridge Watson, which doesn't have a wine list. All I need to do is ask for something "bone dry, crisp and white" and I know I'll be handed a pitch-perfect glass.
The first thing I look for in any new place is whether it has an independent bookshop; the beating heart of any town. Providing the all-important "third space", the bookshop is a safe space that is neither home nor work. Lesley Stead has been operating bricksand- mortar bookshop Paige's Book Gallery in Whanganui since 2005.
"Friendships are formed across and beyond the counter and we run three-monthly book clubs that have a waiting list," she says. Stead has noticed more people from bigger cities are moving to the regions like Whanganui. "I love it. These people coming here are adding a beautiful diversity to our town. It's changing though, house prices are skyrocketing," she cautions.
Whanganui is a sublimely pretty place which despite some gentrification hasn't yet been stripped of its beautiful heritage buildings. Local photographer Richard Wotton's singular and stark photographs of houses and liminal spaces like waiting rooms, foyers and smoko rooms are exquisite. In the mid 1970s, Wotton was struck by the images taken by American photographer and photojournalist Walker Evans, famous for his documentation of the effects of the Great Depression and his striking images of rural and industrial towns in the American South. In addition to his striking 1970s and 80s images of the interiors and exteriors of Whanganui houses, one of my favourite Wotton photographs is the black and white Smoko Room No. 1 Printing Office, Whanganui (1987) which depicts a beautifully mundane mise-en-scene of a Zip hot water cylinder, enamel teapot, Penthouse magazine on a chair and nude pin-ups tacked on grubby walls. "I could take a photo of the most mundane thing at the time that will become interesting with the passage of time," he says.
There's something melancholy and ephemeral about Wotton's photographs. Pondering this, he says: "Everything I photograph is eventually going to disappear or be drastically changed."
Kiran Dass is a Whanganui-based writer and reviewer.
This story appeared in the July 2021 issue of North & South.