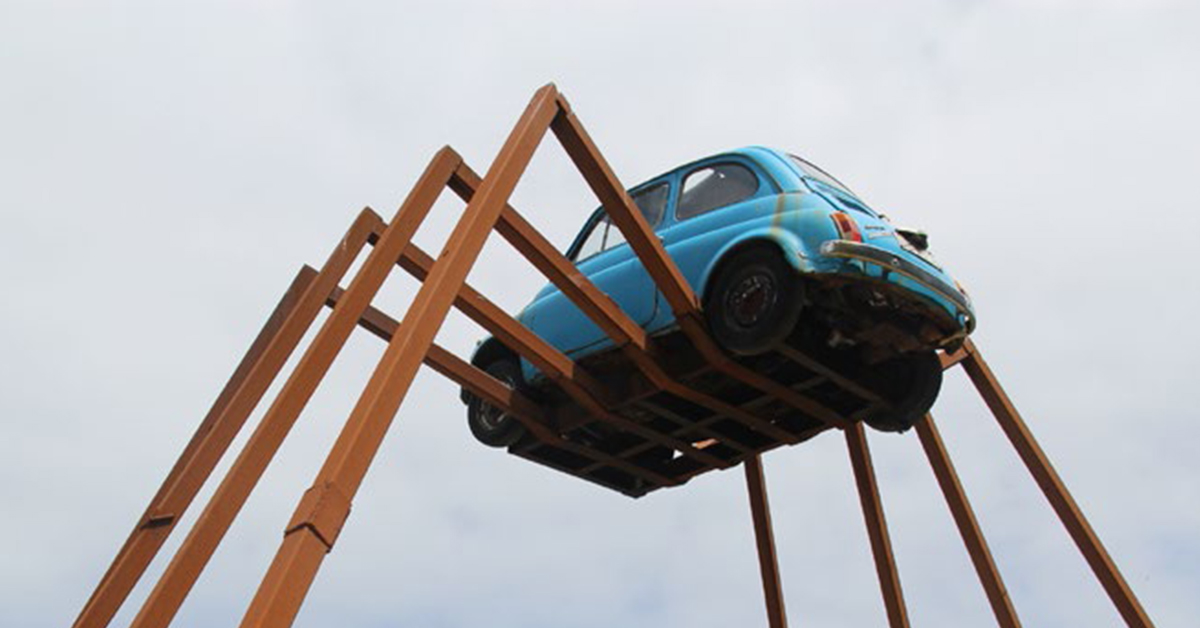 The travails of the man who built the capital's strangest landmark.
Wellington's Happy Valley Road leads to the ocean, a narrow channel bordered by green hills, whipped, like most of the city, by chill winds. Heading south, toward the sea, there is a turnoff for the city landfill, but first there is Carlucci Land. The latter has now been a part of the city for more than a decade, a mini-golf park and a showcase for the rock sculptures of former stonemason and one-time mayoral candidate Carl Gifford.
On a grey Sunday, smoke wafts from the entrance as a young man feeds a wooden chair into a steel brazier. People carry their putters and scorecards past cast-iron shapes, parts of old machinery that have turned rust red. There are spiders with metal legs, a corroded elephant, a chain-haired figure riding a War of the Worlds-style tripod, and there are also a lot of rocks. The rocks form the borders of each course, and they are all piled up, and sometimes joined together with rods of that same rusty steel.
Gifford is 61, short, stocky and energetic. He stoops to roll a golf ball into a hole, and then watches it disappear only to pop out mysteriously further along on a different level. At another hole, the ball rattles down a metal cage. "The kids love it," he says, then hurries up a hillside, crossing a bridge made from an old smokestack. Meeting two men, golfers, also wandering that way, he encourages them to look around. "You'll see a sign saying authorised people only. You're authorised!"
Later, over a cup of tea at his house further up that hillside, Gifford recounts the 12 years that Carlucci Land has been in business. He prefers to talk standing, and he likes to talk. Listening to him, it's not hard to imagine him running for mayor and holding forth on street corners, but he came in eighth and claims that he wasn't really cut out for giving political speeches. "It's probably a bit naughty but I did it to raise the profile of Carlucci Land big time. And I actually did think the city could do with a real crazy creative guy in power."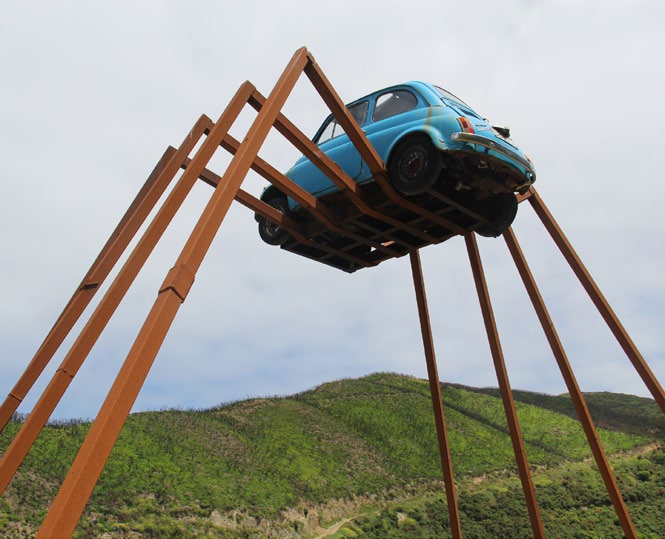 Carlucci Land creature. Photo: SANDWICHGIRL CC BY-NC-ND 2.0
Gifford was working as a stonemason when 60 acres in Happy Valley came up for sale. It was beyond what he could afford. But a friend, Dave Hindmarsh, bought the property.
"He let me use his land as a blank canvas."
It was during his years as a stonemason that Gifford became addicted to working with rocks. "I was going to the quarry finding rocks to do my job, and I would find boulders that had beautiful shapes, looked like monsters, looked like someone with big ears or whatever. And I just thought it was quite quirky to stitch them together with a bit of metal." He began to display rocks on the site, then he built the mini golf course. One day he was working with a gas cutting torch and, into a steel drum, cut the nickname given to him by his Italian grandmother: Carlucci. Perfect, he realised. "It sounds way more artistic doesn't it? Carl land would be pretty boring."
And so, Carlucci Land was born. It's one of Wellington's stranger landmarks, a slightly anarchic and rough-around-the-edges sight in this city of cafés and bureaucracy. On several occasions, Carlucci Land came close to extinction, and so did Carlucci. He suffered a heart attack and a number of serious accidents. Once, he was almost crushed by the tray of a truck. And then there was the fire. "Remember when I got blown up?" On a summer's day in 2016. Gifford was operating a digger on a section of hillside when the machine caught alight. He drove it backwards to a flat area and tried to put out the fire with an extinguisher, but the flames kept coming. Plan B was to break the branches off the surrounding trees so they wouldn't ignite. But as he did that, the digger arm dropped, forcing hydraulic fluid back through the machine and creating an inferno.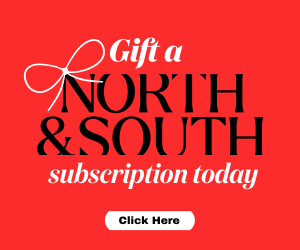 "This flame just blew up, hit me. I realised all the skin had just rolled off my arm, and the skin was rolling down over my eyes and at the same time I was on the phone to my mate Dave Hindmarsh. I was saying 'Dave, don't worry, the hill's not on fire, it's just the digger', and then, when it blew up, I went: 'Argh, I've been blown up!'" Two helicopters with monsoon buckets were needed to put out the fire, which spread to two hectares of forest. Gifford says there's still an area of burnt trees on the land, but that he didn't come off too badly himself. The burns are barely visible now.
Gifford's troubles haven't only been physical. He admits that he had financial difficulties during the global financial crisis, losing money and several properties. News archives provide some more detail: In 2012, he was fined and ordered to do community work after failing to pay taxes. He was bankrupted in 2014. "If wasn't for beautiful Dave, because he owned the land, Carlucci Land wouldn't be here today. If I had owned it, Carlucci Land would have gone down the gurgler."
Hindmarsh has since died. But Gifford's children were able to raise the money to buy half the land and ensure the park's survival. Gifford, his wife and their son now live on the property in a former chicken shed that he converted to a home and workshop in which he stores antiques, antique machinery and a thousand or so other objects that he hopes to one day display in a museum on the site.
Back when Carlucci Land started, Gifford had grand plans. The park's website features a map of his original vision, which includes a line marking the route for a luge, an area for a driving range as well as a "possible restaurant". Twelve years later, in spite of all the drama, Gifford hasn't given up on his ambitions. "The luge is still on the list. But that's a massive job. I'm looking at the things I can do. I can make a beautiful glamping area. I could possibly make a hotpool area." Although a previous foray into paintball shooting wasn't profitable, Gifford says "I'm thinking about bringing it back but just the small guns for the little kids."
The list goes on. "Obviously we want to start making coffees." he says. There's also the potential for a water slide, for go-karts, glassblowing and birdwatching. The only catch is the usual one: money. "My dream is bigger than my pocket."
Still, Gifford remains hopeful. He just needs to find the right investor. Crowdfunding might also be an option, he believes, and in the meantime there are enough things that he can tackle himself. "I can definitely do the walk to the glow worms and open up my museum."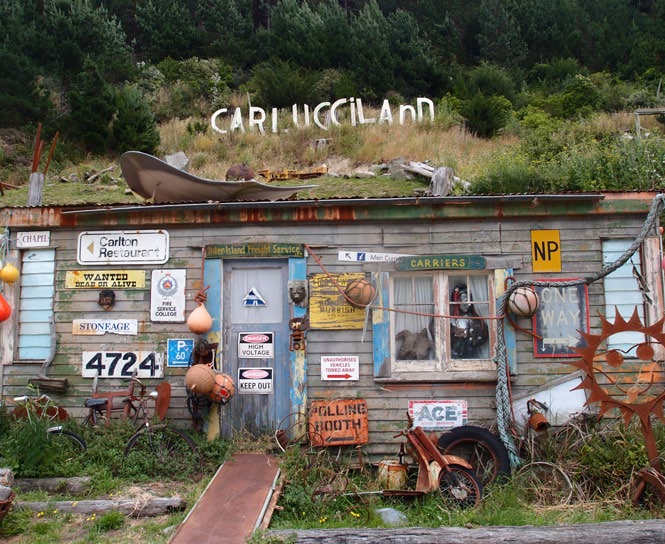 Gifford's home on-site. Photo: DANSETTE CC BY-NC 2.0
This story appeared in the September 2021 issue of North & South.