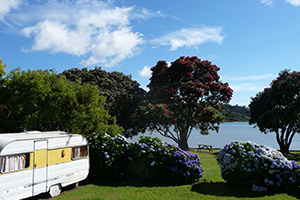 Butting up against the wealth of its increasingly ostentatious neighbour, this quiet beach town is determined to stay that way.
The tide is in, stretching blue and wind-rippled to the mangrovecovered shores of Whangateau. On this side of the harbour, my neighbour is heading out on her paddleboard. She kicks off her jandals, pads down the rough concrete boat ramp into kneedeep water, and glides off without a wobble. The ramp was built by my grandfather in the 1960s, a cracked door stop of concrete and gravel always painful on sea-softened feet. It serves as a daily launchpad for watercraft: paddleboards, kayaks, sailboats, and the tiny rafts I made as a child from branches and hollowed-out watermelon husks.
From the boat ramp, the land surrounding the harbour is bushcovered in every direction except east. Omaha extends across the harbour mouth, a long, pixelated strip of white and green gleaming houses interspersed with boxy bushes, the occasional monkey puzzle tree punctuating the low ridge. Yacht masts in front, sky behind. Over the past 30 years, this area has gone from a wild peninsula of high dunes and gorse tracked by a few adventurous cows, to the preferred playground of Auckland's rich. But while hordes of unblemished SUVs make the trek north every Friday, through Matakana and towards the coast, almost all take the Omaha turnoff, leaving the nearby Point Wells a modest paradise for those with long-held loyalties.
Both Omaha and Point Wells are peninsulas poking into Whangateau Harbour. Omaha, the narrower of the two, sits on the seaward side with waves rolling in on its famed white-sand beach. The northern tip is a bird sanctuary, and a golf course runs down its harbour side. Point Wells is chunkier, a wedge in the harbour behind Omaha. It's sheltered from the open ocean with tides coming and going. It's shoulder deep water for a few hours twice a day, and sand flats in between.
My family reached Point Wells through a combination of luck and timing. In 1947 the owner of the local farm subdivided some of his land, putting each section on the market for £50. They sold slowly, then in 1959 my grandmother won an interest-free loan, and she and my grandfather looked northwards. Point Wells was the first affordable spot they found, and they picked up a quarter-acre section set back 20 metres from the waterfront by the Queen's Chain. They moved an unused shed from the back of my grandfather's shop in Auckland onto the land and began visiting every summer.
It wasn't until the late 1960s that a property developer became interested in Omaha's quartz-white sand just over the harbour from Point Wells, and purchased it off a local farmer. A causeway was built, offering access to Omaha from Point Wells Road near Matakana, and the first properties were sold in the 1970s. In those early decades, Omaha had reputation issues. Venturing into Warkworth to visit the barber, "you never said you came from Omaha," says Bill Freeth, one of Omaha's first residents, who still lives in a small, 1970s bungalow. "It had no water supply, no sewerage system, so people were concerned about rate increases. The country versus city effect came into play as well." But the residents built a tight-knit community. Those original properties now make up north Omaha, a charming ramshackle collection of well-kept weatherboard baches down quiet cul-de-sacs, their decks facing out onto the street, and neighbours carrying beers between houses.
While most of Omaha has morphed markedly since those early days, Point Wells has resisted change. Many of the sections are now 60 years old, and the village looks worn-in. Paint peels off mint-coloured bungalows. Bright new extensions enlarge dulled 1970s Keith Hay houses, tacked on like patch repairs on worn jackets. There are more lived-in houses here than holiday homes. There are no footpaths, hardly any traffic, and tūī crash noisily between trees. Local newspaper The Point Wells Crier is published quarterly, carrying gardening advice, announcing the winners of the Christmas letterbox competition, and farewelling longstanding community members anytime someone moves away. A recent issue notes that there are now queues of children waiting for the school bus in the morning — a recent influx of young families has delighted the mostly older community.
These kids might spend summers as we did, synchronised to the tides, waking, playing and moping on a water-determined schedule, daily patterns inching half an hour forward each day. The challenge of staying entertained when the tide's out diverts most day trippers to Omaha, where the beach is always swimmable. We'd dig channels to make the water come in faster, or hit golf balls onto the sand, or race crabs. On particularly hot days when there were only early morning and late evening tides, we'd go to Omaha to cool off. One summer, we arrived to find new roads had been built all over the south end of the spit, a web of unblemished asphalt stretching to the hills, smooth as ice. They made for perfect skateboarding, and we'd take the biggest kites we could find in the garage and pretend we were kitesurfers.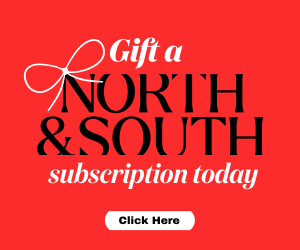 One local joked about needing to put lipstick on to visit the posh southern end of Omaha.
Those roads, built in the early 2000s, were to feed the new south Omaha subdivision. When Point Wells and north Omaha were first opened up for sale in the 1940s and 70s, they were an arduous drive from Auckland and the land was cheap. By 2000, the northern motorway had brought the journey down to just over an hour, and Omaha was well-known as one of the best white-sand beaches within quick reach of the city. The land was expensive and in high demand, and south Omaha created its very own aesthetic, easily distinguishable from the older properties in the north. The houses are sharplined and unweathered; modern monochromatic monoliths with private property signs, Teslas and McLarens parked in driveways. This south end is governed by a strict constitution; anyone building there has to put their plans to a design control committee, who ensures the buildings are aesthetically cohesive, discouraging "abrupt contrasts" between neighbouring houses. It also encourages building in a way that's in cohesion with the fragile environment, recommending the use of locally sourced native plants and natural colours. It's clean and quiet — only about a fifth of the houses in Omaha are permanently occupied.
There's a division between north and south Omaha, old and new, but for the most part it's in good humour. "Whenever I tell someone that I have a place at Omaha, I always add in — in the old part," one long-time resident told me. Another laughed about needing to put lipstick on to visit the southern end. A few months ago, Diane Foreman and Paul Henry sold their south Omaha home (once owned by Trelise Cooper), "because we have far too many houses in far too many lovely locations," according to Henry — it went for just over $7 million. Demand is high; in early January this year, Stuff reported that there was only one bach left for sale in Omaha (pick it up for $3.6 million). On 1 April 2019, some joker erected a tongue-in-cheek billboard: "Kiwibuild — 150 affordable homes coming to Omaha."
Some of that influx has trickled over to Point Wells, with new houses punctuating the old, and a fresh subdivision being built on its outskirts. But the land was mostly filled up decades ago, and no one wants to leave. Down the road, Matakana has been booming ever since the Omaha influx began, with an arthouse cinema, artisan farmer's market and high-end homeware stores. To the locals, the area's changes are a mixed blessing, but also an inevitable progression for a place they regard as pretty special. "I want a t-shirt that says 'I was here when there was just a butcher's'," my mother says. She also remembers collecting milk from the original Point Wells farm in a billy can. Despite the nostalgia for a rustic past, she does concede some benefits to city comforts: "I do like the coffee."
Helen Glenny is a freelance science journalist covering health, psychology and the environment.
This story appeared in the September 2021 issue of North & South.