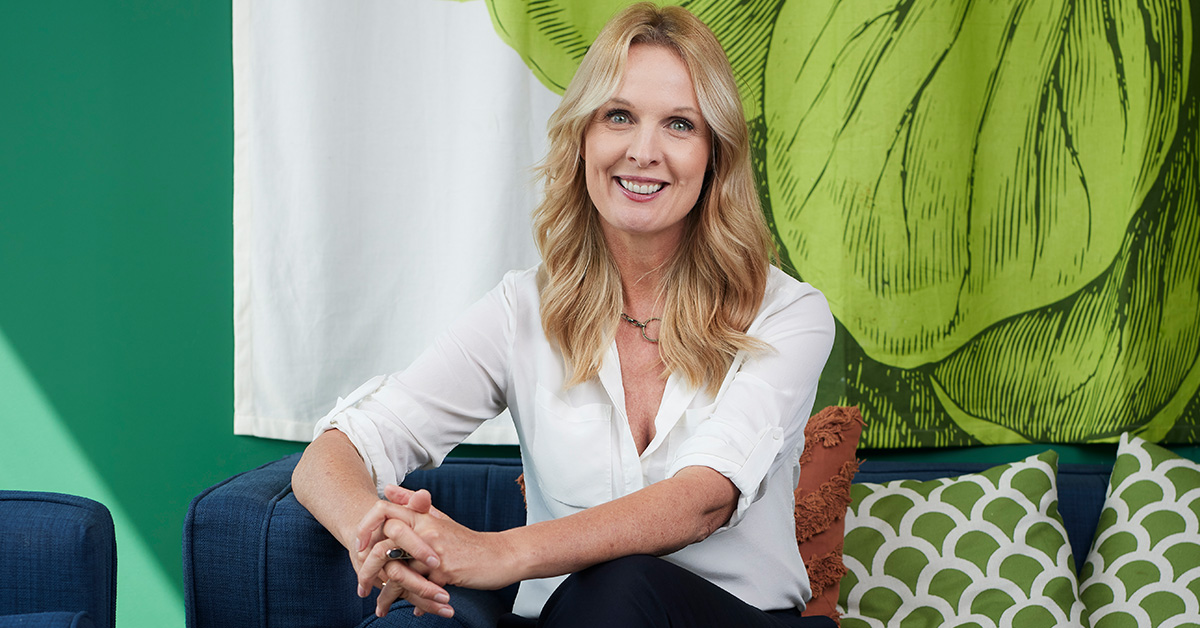 Places like The Mind Lab are fueled by a vision to create impactful futures by aligning digital skills and capabilities with the demands of the rapidly changing world. They are Aotearoa New Zealand's most innovative, independent postgraduate education provider – all about promoting self-determined learning to empower people and kickstart positive, sustainable change for individuals, workplaces and communities.
If there's anything the past two years have demonstrated, it's that the only certainty is change itself, and a commitment to lifelong learning is essential to thrive in such an unpredictable world. With The Mind Lab, it's easy. All you need is a laptop, internet connection and access to Zoom.
Founded by Frances Valintine in 2013, The Mind Lab was originally born out of a desire to address the imbalance of what children were learning at school compared with the skills that the future requires. How? By introducing them to collaborative, creative, hands-on digital discovery and problem-solving.
Whether a seven-week micro-credential course is perfect for you, or you're keen to take your learning to the next level with a nine-month postgrad certificate or even a two-year Masters degree, they've got different options to suit every interest level and lifestyle.
Two of their most popular short courses, Digital Skills for the Workplace and Leading Beyond Sustainability, involve online Zoom sessions each week, spread across seven to eight weeks. It's all about bite sized learning for a big impact. If you're looking for something more specialised and technical, it's worth checking out their sister organisation – Tech Futures Lab.
Covid has undoubtedly continued to shake things up in 2022 – and if many of your goals have been sidelined or disrupted over the past few years, maybe this could be the perfect time to invest in yourself with new learning and personal growth. Education and knowledge really are the gifts that keep on giving.
As we head into the third year of the pandemic, remote working and getting things done online has well and truly become the norm. Having a strong foundation of digital know-how can mean the difference between just muddling through each day, and feeling truly competent, empowered and confident to breeze through whatever is thrown your way.
If you're part of an organisation, run your own business, or are interested in doing either this year, being at the forefront of the digital world is going to put you ahead of the game.
Regardless of where your digital knowledge starts, you'll walk away from The Mind Lab's Digital Skills for the Workplace course knowing what digital channels, tools and training your workplace needs and how to set it all up, how to boost efficiency and productivity with digital tools, collaborate with others, and feel well-equipped to be a positive changemaker.
Level up on sustainability
Despite being more connected to our devices than ever before, the past few years have also been the perfect breeding grounds for a renewed connection to nature. Being stuck at home forced people to explore their backyards, appreciate the beauty on their doorstep, and see the relationship between themselves and the natural world.
Along with the surge of banana bread loaves being pumped out of kitchens, gardening took off during lockdowns, with retailers across the country struggling to keep up with the demand for seeds and planters.
Viral documentaries like Seaspiracy also inspired many to make more environmentally conscious decisions with what decisions they made in the supermarket and the kitchen, and as parts of the world hit pause, the clearing skies and waterways showed the implications of the human footprint.
To enable you to start actioning real, empowered and ongoing change, The Mind Lab offers Leading Beyond Sustainability – another popular short course to kickstart or advance your own sustainability journey with practical steps and innovative approaches, underpinned by indigenous values.
"Our Leading Beyond Sustainability Micro-credential is designed to provide an opportunity to think critically about sustainability – thinking beyond the triple bottom line to navigate changes that are happening in the world around us and have positive impact," says Hayley Sparks, The Mind Lab's National Academic Manager.
Go beyond linear thinking and delve into the current state of climate change sustainability, global challenges, social and environmental justice, and change leadership. To help drive resilience and a thriving future for both Aotearoa and beyond, this kind of deep learning is the way forward.
"Learning isn't a thing that we can choose to do or not do, it is a core part of development and understanding as the world changes around us. Knowledge is the ultimate tool to plan and respond to what comes next."
For more information on their programmes, scholarships, enrolment information or to apply, visit themindlab.com