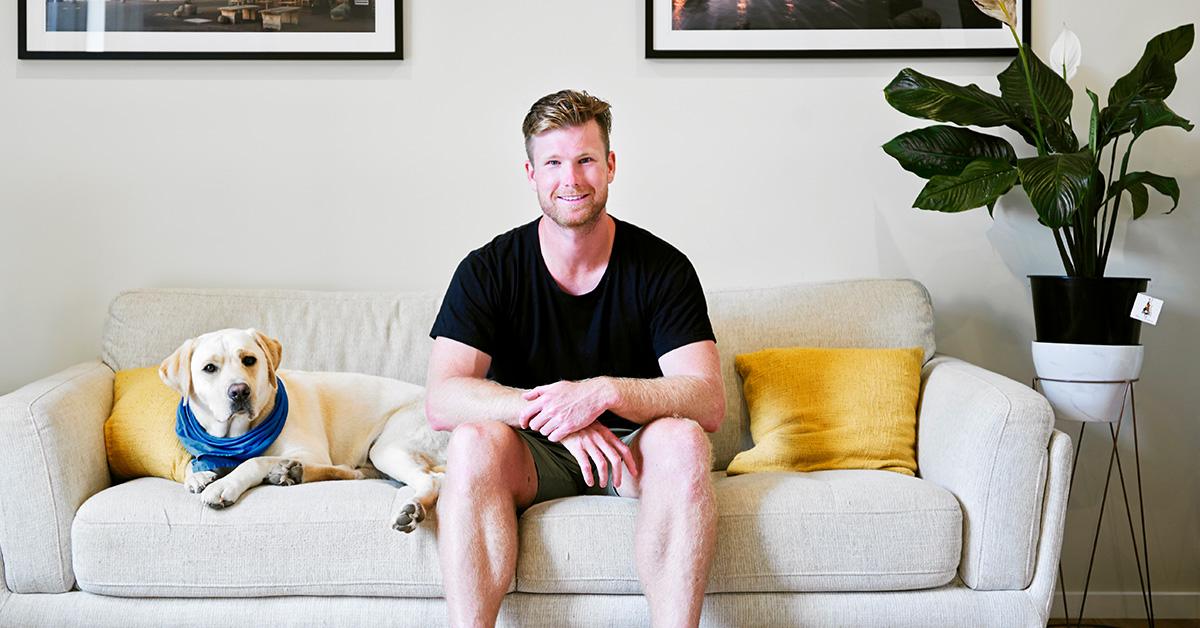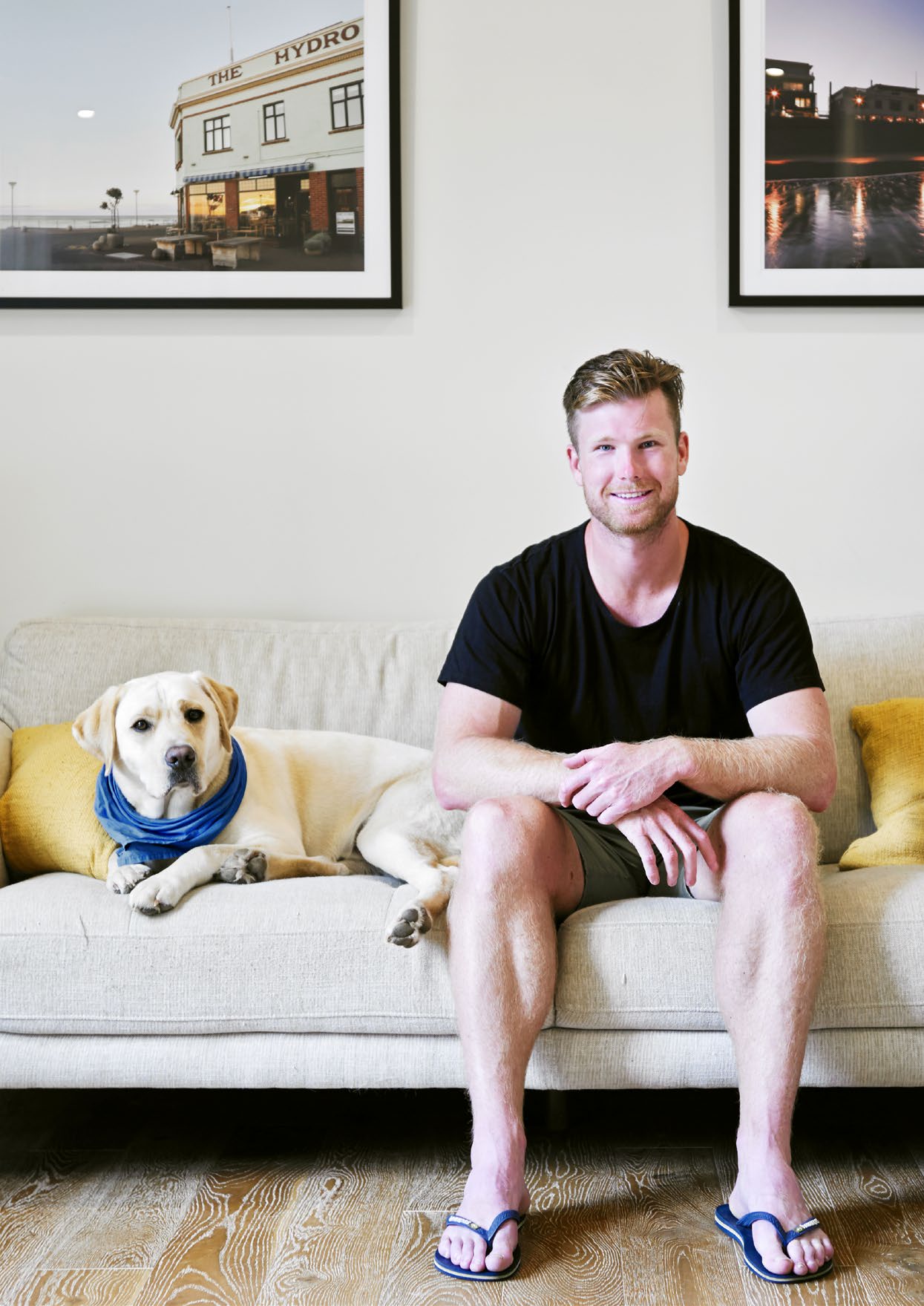 The Most Outspoken Man in Sport
Black Cap Jimmy Neesham on his journey from crisis to comeback.
By James Borrowdale
Photo by Victoria Birkinshaw
Jimmy Neesham was in purgatory — the blandly comfortable kind of purgatory to be found in high-end international hotel chains. The simple act of eating breakfast was to be oppressed by the familiar. It was late 2021 and over the past two years he'd been in the United Arab Emirates, India, England and Wales, but no matter the location the omelettes all looked the same. So did the waiters, and so did the rooms. "What am I doing?" he would think, contemplating his eggs.
The pandemic has only compounded the already weird, peripatetic life of the modern short-form cricketer. While New Zealand has mostly basked in Covid-free splendour, Neesham has played in the Indian Premier League, the Vitality Blast, The Hundred, the T20 World Cup, where the Black Caps were the beaten finalists — suspended in bubbles of varying stringency, playing in competitions bracketed by isolations of varying lengths, depending on which government had allowed them to go ahead.
When we first spoke on Zoom last September, Neesham was awaiting the resumption of the Indian Premier League (IPL) from the Abu Dhabi hotel room that had been his world for seven days — "about six metres to the door and three metres to my left," he said, motioning behind him. What, I asked, had the interminable run of bubbles been like as a human experience? "I'm not really sure it is a human experience, to be honest. It's just bizarre."
Neesham first played in an empty stadium during early 2020's (soon-aborted) Chappell–Hadlee series in Australia. The abiding vision of the game was Australian fast bowler Mitchell Starc clambering around the Sydney Cricket Ground looking for the ball, poking his head below plastic seats like a child looking in the bushes for the tennis ball lost to a sibling's pull shot. For many professional sports players, continuing to play felt like the last thing anyone should be doing. "There's this big thing going on in the world and people are dying and people are losing their jobs," Neesham said of that early pandemic period. "You look around and go, 'What's the point? Why are we even out here?'"
Money, of course, is part of the answer. "You are a kind of commodity, I guess, for TV-rights deals and that kind of thing," says Neesham. South African spinner Tabraiz Shamsi compared the bubble-hopping experience to that of "caged circus animals" only allowed out to entertain the public. "I don't think people have understood the impact and the effects that these bubbles have had," English coach Paul Collingwood has said.
Amid the weirdness, one of the very few avenues for normal human interaction is social media. When you are confined to a room for days on end, Neesham observes, your Twitter feed becomes a lifeline: "Why not throw a couple of things out there and see what comes back?"
New Zealand is used to its sportspeople, especially those of the old establishment sports — like cricket, like rugby — limiting their public utterances to what Neesham called the "credit to the boys, tough game" school of oratory. To his 330,000-ish Twitter followers, Neesham, 31, throws out a lot more than that. Observations on the absurdity of life are a staple ("There's no greater sense of smugness than walking into a supermarket with 4 reusable bags and making eye contact with a man walking out with 17 items precariously cradled in his arms"). So are feisty yet earnest musings on politics and current events. "NZ is not immune to the divisive rhetoric that we see daily in the US. As a country we're not as smart as we'd like to think. Complacency will still be very risky come election time. Vote", he tweeted in 2020. The next year, when National and ACT rejected plans for a virtual Parliament: "Imagine your official public stance being that you can't figure out zoom without practice but also reckon you could've expertly navigated a global pandemic lol". It's difficult to imagine an All Black, or any of Neesham's fellow Black Caps, supporting cannabis law reform or discussing climate change, as Neesham does.
Other cricketers have told him he is "brave". "Everyone fears the media," he says. "There's a massive sense among athletes not to say something wrong." Some cricket fans pounce on his politics as "far left wing", though Neesham himself regards his views as marginally left-of-centre. Others just seem outraged that he is overstepping the perceived boundaries of his role. "The number of people who say, you know, 'Stick to cricket' . . . I find that quite interesting," he says. "Having the opportunity to play a game around the world for a very good living, and taking that option somehow makes you stupid. I would get more respect for my political views if I worked as an accountant in Auckland."
Neesham tunes it at all out — especially the frequent digs from anonymous accounts. "If you walked down the street and a homeless person screamed that you were a dickhead you would shrug and move on with your day because it doesn't mean anything. I think you've got to look at the public fandom as being similar. They don't know you. They don't — if we're honest — know much about the game in most instances. It's just noise."
But isn't it noise he could do without? Why do it at all? "It's kind of a last-dying-of-the-light kind of defiance of conventional rules that say, 'You can't say this, you can't do that, you are a person in the public eye, you have to always wear a collared shirt tucked in, and never say anything bad about a politician'," he explains. "You sit there and go, 'Well, actually, I can do whatever I want'."
And that, presently, is play cricket. To make the most of his window of potential — sporting and financial — he has to play through the challenges of the pandemic. He wants to play, and remembering it is a choice — that he is not in fact a caged animal — has been key for his mental equilibrium. "If you feel like you're trapped and don't have an option, that's when things can spiral." It's an observation that could refer equally to life during the pandemic — or to the crisis he had to overcome to make his career last long enough to be affected by it.
"I hit a little white ball with a stick" is how Neesham describes his job in his Twitter bio. When I asked him about this, he replied: "All sport is absurd. I get on a plane, go somewhere, walk out on the field and someone throws a ball at me and I hit it with a stick. I do that 15 times, and then I get on another plane and put a different-coloured top on and do the same thing." His child-like reduction of cricket to its most basic elements reminded me of something that American historian Christopher Lasch wrote about organised sports: "They re-create the freedom, the remembered perfection of childhood and mark it off from ordinary life with artificial boundaries, within which the only constraints are the rules to which the players freely submit."
Neesham's own childhood was full of sport: basketball, soccer, rugby, cricket. The family home in Parnell didn't have a back yard, so when the carpark across the road emptied at 5pm, Neesham and his brother ducked over to get in an hour of cricket before dinner. As he grew, cricket floated to the top of his affections: "Cricket was just what I enjoyed the most, it seemed to be what I was best at. The other things just kind of fell off."
In 2008, a 17-year-old Neesham was crowned the fastest schoolboy bowler in the country. But his First XI coach at Auckland Grammar, David Gordon — "an unusual sort of bloke who just made the game fun" — encouraged him to work on his batting. He played indoor cricket with another future Black Cap, Martin Guptill, and that connection later drew him to Guptill's Suburbs New Lynn Cricket Club. A coach there, Kit Perera, remembered Guptill introducing Neesham as a club prospect with a half-endorsement, half-warning. "'There's this young kid, he's talented but quite arrogant. A bit different.' I said, 'Bring him down.' I look at him and — shit . . . To cut a long story short, his first game for Suburbs was against Waitakere and he hit the first ball out of the ground."
In the 2010 Under-19 World Cup team, Neesham's strike rate — 117 — far outstripped those of his teammates. For the first time, he began to think of himself as a "proper" batter. Up until then, cricket was purely about fun. But then the realisation, as his 20s dawned: "You look around and you're only one or two steps away from playing for New Zealand."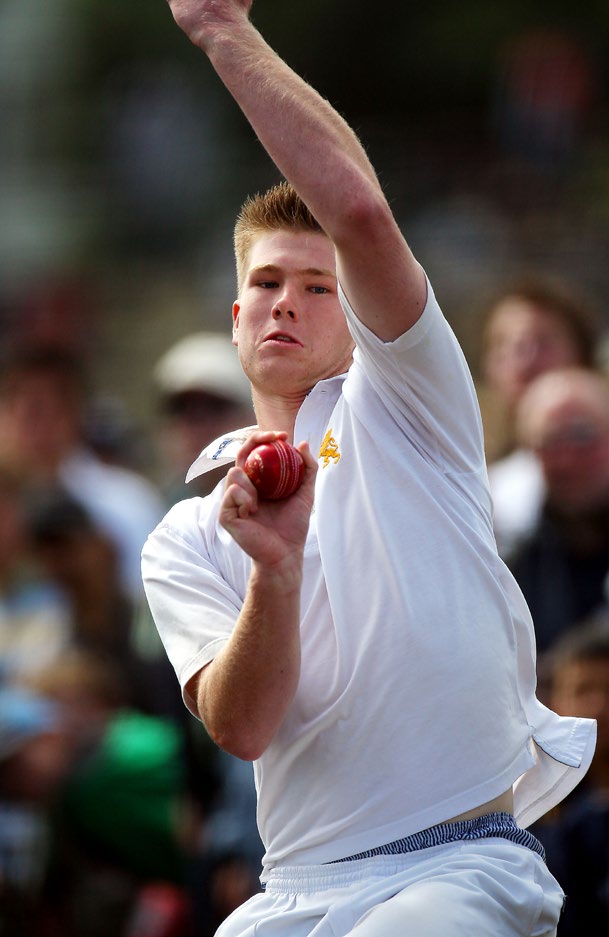 Jimmy Neesham as an Auckland Grammar student, during a New Zealand v England Under-19 Test match, 16 March 2008
.

Photo: Dave Lintott, Photosport.
"I would get more respect for my political views if I worked as an accountant in Auckland."
Neesham debuted for Auckland at the start of 2010 but it proved a hard team to fully break into, so he tried his luck with Otago instead. Soon he was an integral member of the side. He got his first taste of international cricket in the T20 team that took on South Africa in late 2012 — Brendon McCullum's first tour as captain after a long period of internal turmoil. New Zealand lost the T20 series and Neesham, who had failed to distinguish himself, flew home as the Tests began. The Black Caps were bowled out for 45 on the first morning of the series. It had been 39 years since an international team had scored fewer runs in an innings, and they lost both Tests by huge margins. Neesham returned for the one-day international (ODI) series to a "shell-shocked" group of players. Almost his entire international career has taken place in the context of a team striving to rebound from that nadir.
Neesham's Test debut came just over a year later, in a match against India. McCullum scored the country's first triple century. Neesham scored 137, becoming just the seventh New Zealander to score a century on debut. He was 23. The week before, he'd been bought by an IPL franchise for the first time. Life was happening fast. In his second Test, against the West Indies, he became the first New Zealander to score centuries in his first two Tests. But that century came with the portent of bad things happening in his head. "That was the kind of trajectory I was on at the time: wanting perfection," he says. "I just remember sitting there after the innings thinking, 'That was shit'."
On 25 November 2014,  Australian cricketer Phillip Hughes was struck high on the neck by a bouncer when batting for New South Wales. The blow split a major artery leading to the brain, causing massive bleeding. At the time, Neesham was with the Black Caps in Sharjah, in the midst of a Test series against Pakistan. On the second day of the third Test, he and the team woke to the news Hughes was dead.
Neesham didn't know Hughes personally, but saw in him a few parallels with himself, both being left-handed, extravagant batsmen. "That sort of gave me a moment to pause and go, 'If that can happen to him, it can happen to me'." When facing a ball coming at you at 150 kilometres an hour, the margin for error is tiny. Just a "one per cent" loss of focus could be enough to sustain a grave injury. Hughes' death "introduced a level of fear to batting that I hadn't had before", Neesham says. His relationship to cricket had changed, and he didn't know how to deal with it. All he had in his armoury was "that very Kiwi thing of 'harden up, get on with it, you're being a pussy'".
"It was the greatest thing that's ever happened to New Zealand cricket and I was at home on the couch."
Then he missed out on a place in the squad for the 2015 World Cup, the selectors opting for Grant Elliott instead. That tournament demonstrated to the public that McCullum was doing something special — exhorting the team to play an unprecedentedly aggressive brand of crowd-friendly cricket. Drawing on the lessons of the disastrous Cape Town Test in 2013 and Hughes' death, McCullum believed the team needed to forge an authentically Kiwi way to play the game. They needed to play; it had to be fun.
Neesham watched this unfold on television; he had, by then, also been diagnosed with a stress fracture in his back. He found himself resenting the men who had recently been his teammates, some of whom were his best mates: "The whole country was behind them and it was the greatest thing that's ever happened to New Zealand cricket and I was at home on the couch."
Still, he went to watch the semifinal against South Africa on a drizzly night at Eden Park. On the very last delivery of the game, Elliott — Neesham's replacement — deposited the ball into the stands for six to win. In the midst of the euphoria, Neesham finally felt released from his anger. Or, as he put it on Twitter, "Holy fucking shitballs, this is the best day of my life."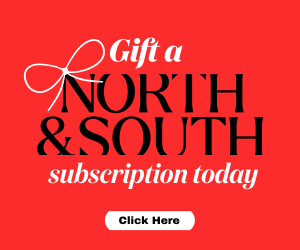 The Black Caps, of course, lost the 2015 World Cup final in Melbourne. Neesham recovered from his injury and made his way back into the team, without ever quite cementing a spot. There were handy runs and handy wickets, but never anything defining. South Africa, with a couple of very fast bowlers, toured in early 2017. Neesham failed, and he was dropped from the Test side. "I've got no doubt that a massive contributing factor was that nervousness around facing quick bowling," he says.
Black Caps coach Mike Hesson urged Neesham to dominate at provincial level. Instead, his form floundered further. Desperate to get back to where he'd been, batting became a grim psychological struggle. "I was so obsessed with perfection that I would be batting fine for half an hour and I would play a bad shot and my mind would start going, 'Why have you played that shot? What's happening with your technique?' Then I would be thinking about where my feet were, trying to get back into a better position and things would just completely unravel."
With each dismissal, he believed he'd added another technical flaw to work on in the nets — but all the work only made things worse. He'd find himself awake at three in the morning, shadow batting in front of a mirror, attempting to puzzle out what was wrong. Advice came from everywhere; each coach he talked to had their own ideas. At a childhood friend's engagement party he was cornered by the friend's dad, who thought he should give up bowling to concentrate on batting.
He began to hope for rain when he opened the curtains on the morning of a match — at least then he wouldn't have to be confronted with his failure. So it came as a relief to be dropped from the Otago T20 team in late 2017; he had, in that season to date, averaged six with the bat and had leaked runs with the ball. The team was in Alexandra when he was told he wouldn't be required; he got in his car and drove to where his aunt and uncle were vacationing nearby. He sat on the curb outside the holiday home and called Heath Mills, head of the New Zealand Cricket Players' Association. He felt "so lost", he recalls. Neesham told Mills "that I had had enough and I was done".
In the summer of 2017-18, Neesham had the first "normal" New Year's Eve he'd ever experienced. Mills had advised him to take a couple of weeks off. Neesham headed to Queenstown and the solace of old friendships.
Back in Auckland that summer, he reconnected with Kit Perera, his coach from Suburbs New Lynn. Neesham's mind, Perera said, was so scrambled that he was considering pursuing a career in baseball, although Neesham has no memory of this ("I've potentially blocked that out"). They organised a net session, Perera feeding balls into the bowling machine. "I would've hit four balls, I reckon," Neesham said. "And he hopped down off the steps and he walks down and he just goes, 'What the fuck are you doing?'"
Neesham's technique was by now a mosaic of different coaches' theories. Perera told him to stand still and simply hit the ball back past him. "I hit a couple and I hit them okay," Neesham remembered. "It took three weeks of two nets a week but it gradually started to come back. And it felt like I could actually make contact with the ball again."
Neesham still had to play out the remainder of his contracted season with Otago. As he points out, "it's a totally different kettle of fish hitting a bowling machine than it is coming up against bowlers who know you've just taken time away from the game for bloody mental health reasons". He decided to approach what he considered the remainder of his first-class career with no expectations. It helped: there was a rapid 65 against Central Districts, 93 against Wellington, 79 and 42 in the last game of the season against Canterbury. Neesham still intended to retire, but felt "that glimmer of hope left that I still had some ability in there somewhere".
When the season was over, he got a job in Auckland with a company that manufactures collars that manipulate cow behaviour with noise and vibration. The appeal of a regular job was that achievement would accrue over the working week, instead of evaporating in an instant of bad luck. He continued to work with Perera on his game. But it was only after he started seeing psychologist Paula Dennan that he realised the toll the death of Phillip Hughes had taken. "I didn't understand why I did the things I did, why I made the decisions I did," he says. "Once you start to piece it together . . . then you can catch yourself before you go into those downward spirals."
Neesham had found a nice balance. He worked, he practised in the nets with Perera, and he remembered how to enjoy simply whacking a cricket ball very hard. "Jimmy," Perera told me, "tends to carry a lot of weight on his shoulders." At one net session, Perera saw the first instalment of that weight lift. "Jimmy hit the ball past me, the bowling machine, and he said, 'Where did that come from?' I said, 'It was always inside you, it was just a matter of getting it out'."
Before the 2018-19 New Zealand cricket season began, Bruce Edgar — the former New Zealand opening batsman, at the time coaching the Wellington provincial side — was looking for an all-rounder. He asked around about Neesham and his situation.
"Jimmy had some baggage," says Edgar. "There was a perception about him. People never understood him, that was the thing." Early in his career, Neesham says he struggled to "toe the line . . . be a yes-man and get in everybody's good books". When Edgar considered Neesham's latter-day career, he mostly just thought: "What a waste of talent."
So Edgar gave Neesham a call — and then kept calling. So did a senior cadre of Wellington players trying to convince him to give cricket another proper go in the capital. Edgar had learned from his own career the kind of environment he wanted to avoid as coach. He remembered, once, after a Test match in Australia, hiding in a cupboard in the dressing room because he was so ashamed of his performance. In those days, he said, any hint of vulnerability was seen as "a hell of a sign of weakness".
As a coach, Edgar encouraged players to show the sides of themselves that in his day couldn't be expressed. He told me proudly that there were times when he'd "never seen as many tears shed" as he did by the players in his team. He viewed this as a "real sign of strength". "You knew when they got out on the field they would give everything, and they would support each other through thick and thin." Edgar distilled his coaching philosophy for me when I mentioned that other domestic coaches at the time thought Neesham was no longer good enough for domestic cricket. "You just have to provide the right environment, and have the right people around him, and support him, and understand him. And that's some of the things we did as a team." Neesham was convinced to sign. "Wellington was really the place I needed to be, with that group of men," he says.
"If you feel like you're trapped and don't have an option, that's when things can spiral."
As soon as he arrived, things felt different. "It was — I don't want to say easy — but batting was how it used to be," he says. He hit two centuries in two inter-squad warm-up matches, and carried that form into the season. "It was like he was meant to be here," Edgar said. "He felt good about himself. He felt encouraged." Neesham describes Edgar as being more like "a godfather than my coach". "We talked a lot. I don't remember ever talking about cricket."
Neesham had never scored a 50-over century in senior provincial cricket — until he came up against his old side, Otago, in the Ford Trophy. Wellington were 35 for three when he came to the crease. And although Wellington ultimately lost by seven runs, Neesham scored 100. Edgar congratulated him on his innings but said, "Next time you do that, score 100 and win the game, because people will notice that."
Unbeknown to Neesham, Edgar had been talking to the Black Caps selectors, making sure the allrounder remained in their minds as the 2019 World Cup approached. In the Ford Trophy elimination final, Neesham scored the match-winning century Edgar had asked for. A six — crashed over midwicket in that easy, upright way Neesham has — took Wellington to the final. They won that, too. "And then, boom," Edgar said, Neesham was in the Black Caps. His Wellington coach had been telling the selectors, "He can win you the World Cup." Now, he adds, "And, you know, if he'd faced another ball in that game, he probably would have."
That game. I re‑endured the final of the 2019 Cricket World Cup over a week of evenings as I came close to finishing this article. More than two years since I sat through the night to watch it live, I still found myself approaching the twists and turns of those final few overs with a postpone-until-tomorrow feeling of trepidation. There was that freakish New Zealand overthrow that bounced off the bat of Englishman Ben Stokes — for which his side was mistakenly awarded one more run than it should have been. Once again I was on that vertiginous journey to the wrong destination. What, then, can it have been like for Neesham?
Neesham remembers "a feeling of electricity" hovering over the entire day. When he walked out on to a sun-drenched Lord's with Martin Guptill, his friend from youth, only 16 runs separated them from New Zealand's first-ever World Cup win. The scores had been tied after the regulation 50 overs and the result was to be decided in a "super over". That Neesham was "fizzing at the chance" to deliver a victory was a mark of how far he'd come. Here was a chance to fail — to succeed, also — on a grand scale. It was only a year before he'd woken on match days hoping for rain.
It was, of course, to be failure — in the cruellest possible way. Guptill was run out off the last ball of the super over, resulting in another tie. The outcome was determined by a controversial technicality — the so-called "boundary countback", which the International Cricket Council abolished soon afterwards. A longtime flatmate of Neesham's told me he'd never known his friend to be more down than in the aftermath of that game — unable to rouse himself for the golf game they had planned. The morning after the final Neesham's dad texted him saying it had been a bad day and he wished he could say that at least no one had died; unfortunately, David Gordon, his old First XI coach, had slipped away following a long illness as he watched Neesham bat during the final over. "If you knew Dave," Neesham says, "you would understand that he would've found that joke very, very funny." Neesham's anguish at the result — or, at least, at how it had been decided — inevitably came out as a quip on Twitter: "Kids, don't take up sport. Take up baking or something. Die at 60 really fat and happy."
I first met Neesham in the flesh outside a One Tree Hill caf . We were still learning how to say "omicron"; it was well before the variant had made the Black Caps' planned tour of Australia in February 2022 untenable. Neesham's arms were tinged pink by the sun, following a game of golf the previous day. He seemed entirely at ease with himself and the game he played. As he said, there were so many ways that the World Cup final could have ended in New Zealand's favour. "You can't help but look back and think of little things you did, things that could've gone differently," he says. "But, you know, at the end of the day you are part of one of the greatest games of all time."
Today, he says, cricket is only a "relatively minor part of my life". He's planning a wedding with his longterm partner, Alex MacLeod-Smith, for November, Covid-dependent. There's Charles Barkley, his beloved dog. There'll no doubt be ample opportunity for media work when his playing days are over. But for now there are things he'd like to achieve — playing Test cricket again, for one. There's another T20 World Cup this year, the ODI World Cup in 2023. "Winning trophies is the reason I play the game. For sure, that would be the burning goal, a world trophy. And who knows?" He has the hard-won perspective of someone who has overcome his share of challenges. As he'd told a reporter back in 2019: "Once you realise that you will survive without the game, you will enjoy the game for what it is."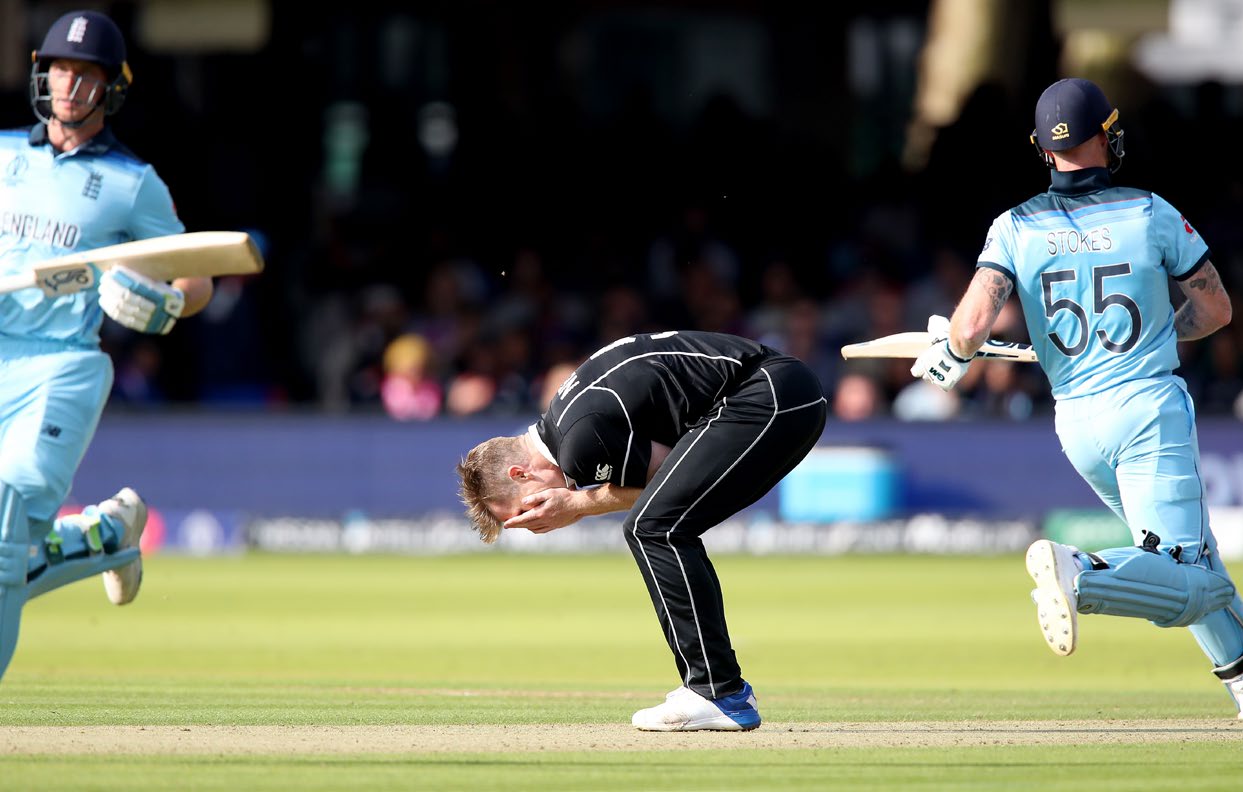 Neesham reacts to a missed chance to take a wicket during the World Cup final at Lord's, London, 2019. Photo: Nick Potts, PA.
James Borrowdale is a freelance journalist and author.
This story appeared in the March 2022 issue of North & South.