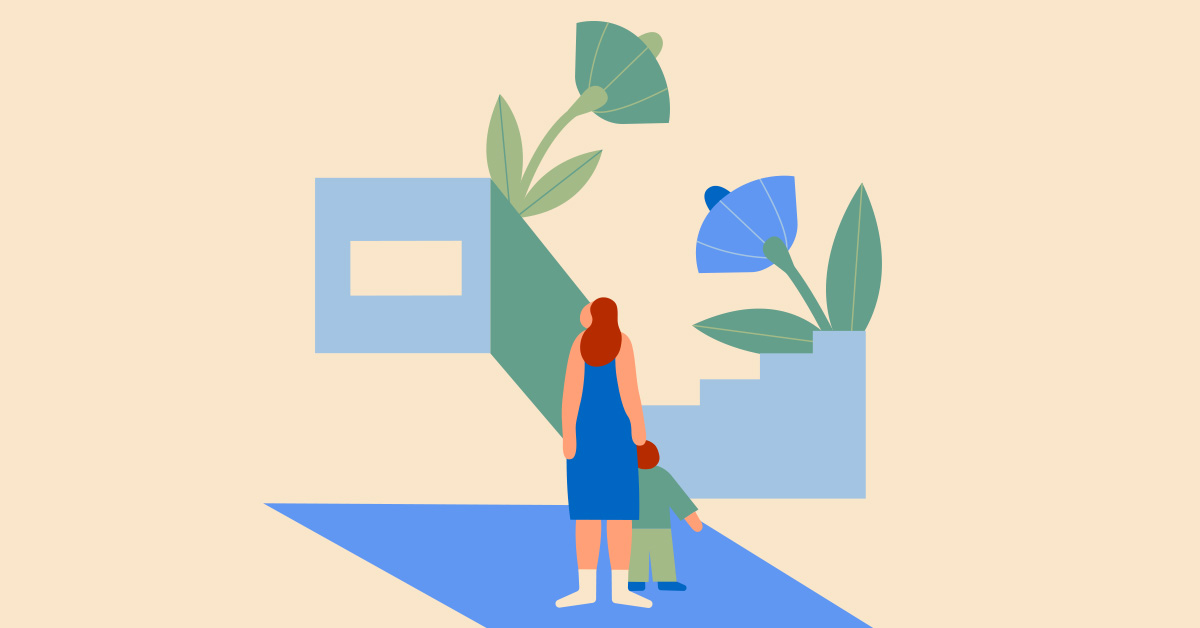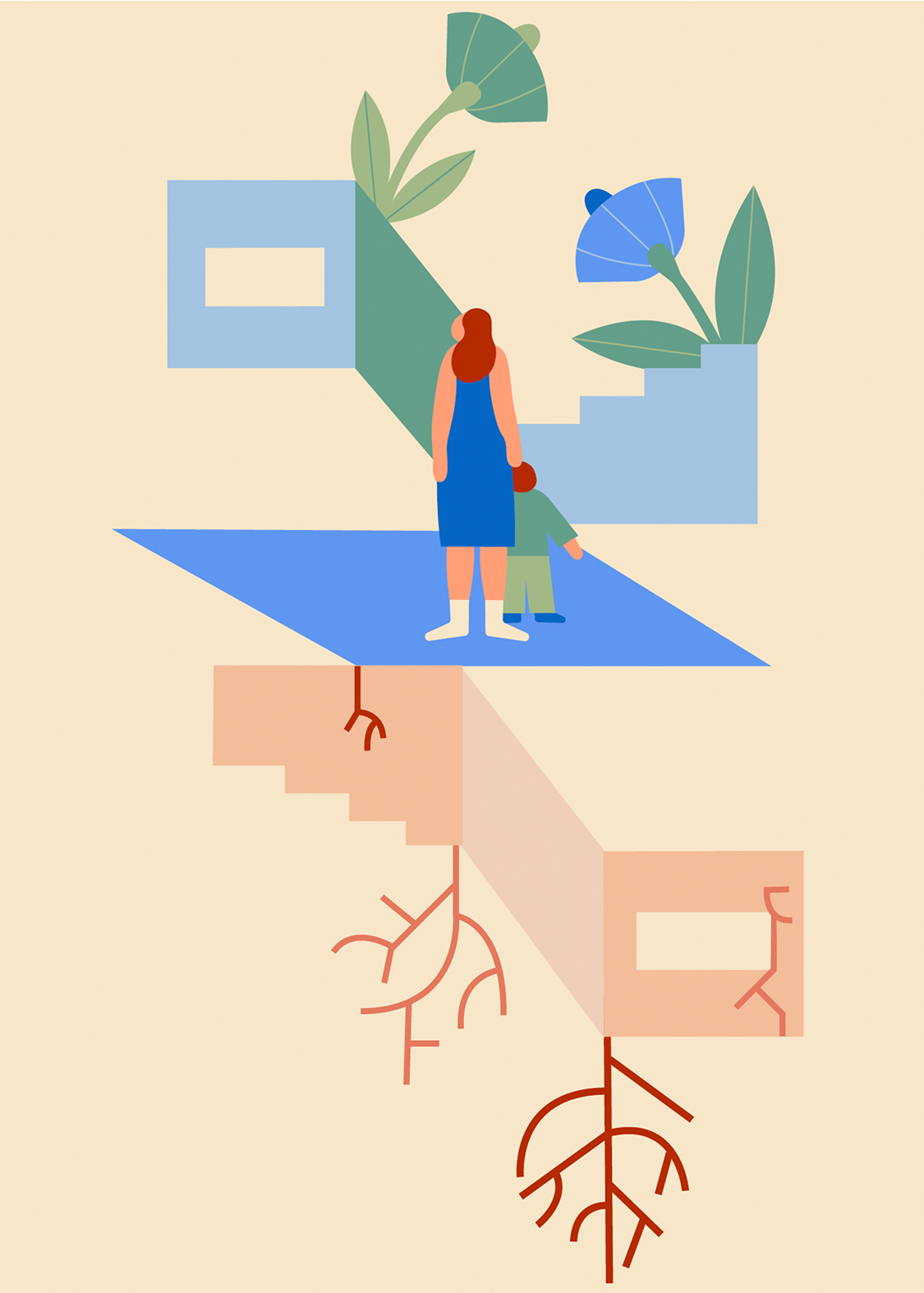 This week, Minister of Finance Grant Robertson will deliver his fourth 'Wellbeing Budget'. But what is wellbeing, where does it come from — and how well does NZ measure up?
By Tobias Buck
Illustrations by Rachel Salazar
Outside the sky is beige and the trees are beige. The hills? Also, disappointingly, a sullen beige. Each day beige gangsters rob schoolchildren of their lunches. Beige cars fall into beige potholes. In the distance, a beige bridge collapses in underwhelming beige dust. Walking a broken pavement, a lone citizen cowers, shoulders hunched, fearful the buildings around them will fall into chunks of off-white rubble. Welcome to Dystopia.
Here, rampant crime, failing GDP, outdated infrastructure, flawed health systems, heavy traffic and pollution are all the worst on the planet. It's no paradise. The residents of Dystopia are deeply unhappy. Luckily for them, this nation exists only on paper. It's a construct of worst scores that serves a specific purpose, statistically speaking: Dystopia exists to make us look good. It's a theoretical benchmark every nation is compared against to show just how good we've got it.
Last month the United Nation's Sustainable Development Solutions Network released their 10th annual World Happiness Report. Based on a three-year average, they ranked New Zealand in 10th place (down one spot from 2021). We're officially happy — there's graphs and everything. Finland was number one again, for the fifth time running. Denmark took the number two spot by a nose, and Iceland's up to third. Further back, the United States is 16th and the United Kingdom's number 17.
The World Happiness rankings rely on self-assessed measurements of wellbeing; citizens are asked how they feel about their own lives. In survey interviews, a person ranks their perception of their country's successes across multiple categories like crime, welfare, trust in government and so on. These are the same kind of 'multidimensional' wellbeing measurements the Economist Intelligence Unit used when they awarded Auckland the 2021 title of 'World's Most Liveable City'.
Nestled among the Nordics, our high profile in such global reports isn't a total surprise. For the past two years the world has looked at New Zealand with a degree of envy. For containing Covid-19, for putting people first, for having summers. There's been acclaim for our leaders and praise for the astute efficiencies of our little slice of social paradise.
But, during that same time, there's also been increasing social division inside the country about Covid restrictions, and anxiety about our shared exit strategy from two years of alert levels, traffic lights and border quarantine. Other social issues have hardly disappeared — far from it. According to a July 2021 report from the Child Poverty Action Group, a further 18,000 Kiwi kids were likely to have been "pushed into poverty" in the year up to March 2021. That report didn't even take into account rising housing costs: a crisis with such a "punishing impact" on marginalised communities that last August the Human Rights Commission launched an inquiry.
Rents in Auckland and Wellington hit record prices in 2021, rising about 30 per cent in a year, the highest growth among OECD nations. While an award for Auckland's liveability is impressive, it's also a fairly empty honorific. For many, owning a house in one of our country's largest cities remains a pipe dream.
In 2019 the Labour-led government, in its "year of delivery", backed wellbeing as a key measure, introducing the Public Finance (Wellbeing) Amendment Bill that September. Re-elected with a sweeping mandate in the middle of a pandemic, the government went on to present the measurement of wellbeing as crucial to New Zealand's economic recovery. As Minister of Finance Grant Robertson noted after the passage of the Wellbeing amendment bill in June 2020, "the Covid-19 pandemic and global recession has shown now more than ever why a wellbeing approach was needed as governments around the world decide how to support their people through this one-in-100 year health and economic shock".
In 2022, with global narratives of prosperity and health more entwined than ever, New Zealand appears to be tripling-down on the science of wellbeing. But are we really witnessing a new 'kinder' moral politik, or just a 2.0 version of our standard economic balancing act? Why is Aotearoa the poster child for wellbeing? How did we become the canary-down-the-goldmine of global happiness?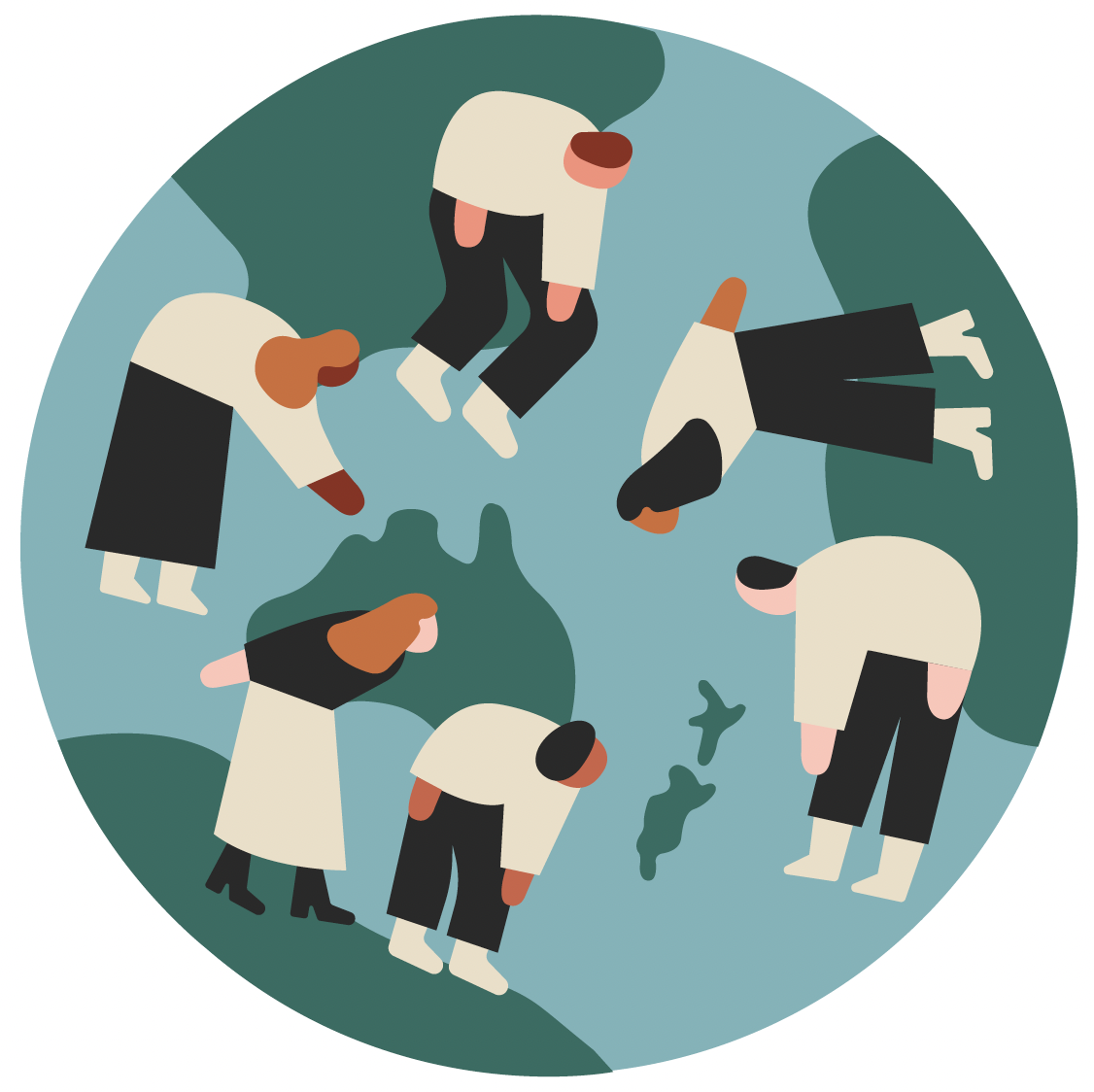 What is measuring happiness
Wellbeing is a slippery  term. Even autocorrect struggles. It comes from a 16th-century translation of the Italian benessere: health and happiness. But in the past two decades it's transformed from a nebulous, holistic phrase for 'quality of life' to a more technical term. In a policy context, wellbeing increasingly refers to the experience of life satisfaction and happiness as evaluated by people themselves. Like the measurement of 'utility' in economics but, critically, much broader in scope, wellbeing assessments have now become multi-faceted tools for policy-makers to understand how we feel about our society's prosperity.
Many credit the Kingdom of Bhutan for kickstarting the global wellbeing movement. The country's fourth king, Jigme Singye Wangchuck (nicknamed K4, like the mountain), was well-educated, well-travelled and chair of Bhutan's Planning Commission. In response to a question from a BBC interviewer in 1972 he coined "gross national happiness" as a way for outsiders to understand Bhutan's holistic (and Buddhism-influenced) approach to recognising national progress.
In his 1974 coronation address King Jigme Singye stressed that all development in Bhutan should be undertaken in "genuine collaboration between the people and the government". By royal decree he directed the country's planning commission to consider "the people's happiness and comfort" as central to their decisions.
Informally put, contentment became Bhutan's yardstick — a new synonym for prosperity. This was codified in 2008 with Bhutan's Gross National Happiness Index, which drew on surveys, and included traditional socioeconomic concepts like living standards, health and education, alongside non-traditional areas like culture and mental health, to form a holistic picture of public wellbeing. It was an official alternative to gross domestic product (GDP) — the single measure of progress more commonly used in Europe and the United States. (A metric US Senator Bobby Kennedy once described as a measure of "everything except that which is worthwhile".)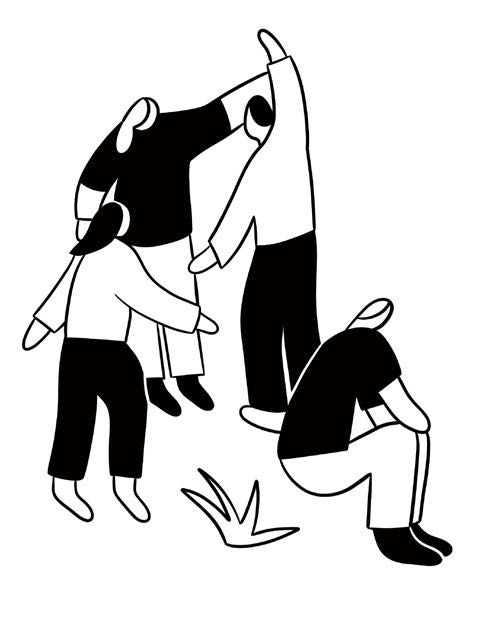 "Wellbeing is just economics done well. If the government of the day wishes to make genuine transformational change, that will always be for the government of the day to decide."
Since then, with the rise of 'circular' and 'doughnut' economics — theories that promote regenerative and sustainable strategies over extractive linear progress — and 'beyond GDP' thinking, there's been a steady parallel uptake in these multi-variable wellbeing-measuring evaluations across the world.
As well as the 'World's Most Liveable City' rankings (from the Economist Intelligence Unit) you might have heard of Deutsche Bank's Liveability Survey, Monocle's Quality of Life Survey, the Mercer Quality of Living survey, the UN's Human Development Index, the annual Edelman Trust Barometer and the Social Progress Index. There's also the OECD Better Life Index, whose website proclaims, "There is more to life than the cold numbers of GDP."
This explosion of frameworks and rankings — ones that include indicators across multiple domains to quantify 'contentment' — has also been matched by innovation in governments evaluating policy impacts using similar methods.
In South America the concept of buen vivir ('good living') is spreading as a grassroot movement. Living 'in harmony with nature' is an idea that's become increasingly important to voters, and is seen as a necessary principle for guiding state actions. For the last few years China too has acknowledged annual GDP growth targets will have to be tempered, with priority given to "stabilising employment and ensuring people's livelihood, resolutely overcoming poverty, and building a moderately prosperous society".
Though they may have the air of austerity measures to them, these new models focused on wellbeing are also making more visible growing social inequalities. For many, this has become part of wellbeing's appeal. The focus on a single-metric system like GDP in the past, most pronounced in the 1980s, has also come to symbolise the banner-waving march of high capitalism at its most materialist and imperialistic. Whether or not that's a fair comparison.
Last year, speaking at the launch of the UN's World Happiness Report for 2021, London School of Economics professor Lord Richard Layard advocated for the use of 'wellbys', a unit of wellbeing that combines length of life with average happiness per year. "It matters hugely not only how happy people are, but for how long they are alive and able to experience that happiness."
Wellbys are similar, Layard says, to the 'quality-adjusted life years' already used in the United Kingdom by health economists. He co-wrote a 2020 article in the British Medical Journal about the new unit. Layard proposes wellbys be used for all policy analysis, not just health, to see "the full wellbeing impact" of each dollar spent. "Many governments in the world are interested in this way of thinking about things," he says. As well as the European Union and OECD as coordinating organisations, the only country he mentions by name as "actually doing it" is New Zealand. "I think that this is the way forward . . . in 20 years this is the way in which the world will be evaluating policy priorities."
The World Happiness Report is effectively an annual wellbeing status update. It usually surveys 3000 people from each country across six domains: GDP per capita, social support, healthy life expectancy, generosity, freedom, and perceptions of corruption.
In 2021 researchers were unable to do face-to-face interviews everywhere and so shifted their focus on to the relationship between wellbeing and Covid-19 containment. Generally, countries that scored high on the report's wellbeing metric tended to perform better on Covid strategies, and having a previous familiarity with SARS helped too. But it was particularly Australasia and East Asia that were singled out for how efficiently our governments responded and how well the public cooperated. Our apparent cultural obedience to authority was noted, as well as "levels of stringency" in New Zealand higher than those in most other Western countries.
Globally, the report states, governments that were "rapidly stricter in response to the rise in new confirmed cases, especially in New Zealand", with "stringent border controls and intense physical distancing", bought themselves time to build up testing and tracing capacities, which helped efficiently suppress Covid-19 infections.
Trust, particularly in governments that stuck to a single strategy, achieved results. As difficult as the effects of the worldwide pandemic were, and still are for many, early on in Aotearoa there was more control over the situation than almost anywhere else on the planet.
Since interviews for the 2021 and 2022 World Happiness Reports couldn't take place in Bhutan — the kingdom had closed its borders — the country wasn't included in the past two rankings. But there have been only nine deaths in Bhutan so far, out of 22,000 diagnosed Covid-19 cases, and one of the world's lowest fatality rates. Bhutan has also sustained next to no job losses. Following the principles of those 1974 planning commission directives from Jigme Singye Wangchuck, Bhutan initiated quarantine facilities for those with high-risk exposure and a long quarantine period, free testing and treatment, population-based screening, early contact tracing, extensive testing and zoned travel restrictions. All cases were treated in hospitals.
The community embraced these efforts, ensuring that routine health services went on uninterrupted. As the 2021 Happiness Report put it, Bhutan made "explicit use of the principles of Gross National Happiness in mobilising the whole population in collaborative efforts to avoid even a single Covid-19 death in 2020, despite having strong international travel links".
Girol Karacaoglu was chief economist at the Treasury when wellbeing-focused assessments started to emerge as a tool for public policy. Now head of the School of Government at Victoria University, Karacaoglu has a book out called Love You: Public Policy for Intergenerational Wellbeing.
"I saw a paper on the idea in a drawer sometime in 2012," he says. "It was getting a lot of airwaves. The OECD was working on it. Australia was looking at it. It was a fresh way of looking at policy. I got excited."
An international report had recently been published, the Stiglitz-Sen-Fitoussi Commission paper, requested by French president Nicolas Sarkozy to "identify the limits of GDP as an indicator of economic performance and social progress".
New Zealand's then-Treasury secretary John Whitehead asked analysts to explore potential implications for public policy here. The result was the Living Standards Framework developed from 2011, formally released in 2018, and updated in October 2021. It's a dashboard of 12 domains showing how we experience wellbeing individually, six areas of community and collective importance, and four areas of "wealth": Natural environment, Social cohesion, Human capability, and Financial/physical capital. The stated aim of the LSF is to reflect "a shared understanding of what helps achieve higher living standards to support intergenerational wellbeing".
In 2019 Statistics New Zealand also released a suite of over 100 wellbeing indicators called Indicators Aotearoa New Zealand. These are influenced by the Conference of European Statisticians recommendations on measuring sustainable development, developed between 2009 and 2013, and the UN's Sustainable Development Goals.
Karacaoglu explains that the need to decentralise, to give communities more resources and decisio-nmaking power, is key to the effective delivery of policy. The Local Government Act here was amended in 2019 to specify four aspects of wellbeing — social, economic, environmental and cultural — as outcomes for local governments across the country to pursue. Ideally, hand in hand with local communities. "Wellbeing is everywhere," says Karacaoglu. "What we're seeing in New Zealand is just everything converging, the confluence of ideas."
The year 2019 was key for wellbeing in New Zealand. The December 2018 Budget Policy Statement for the 2019 Budget had been the first to include a "Wellbeing Outlook".
In May 2019, the first Wellbeing Budget was released, informed by the results of 2018 surveys of 15,000 people. Its declared purpose was to "broaden the Budget's focus beyond economic and fiscal policy".
The Budget's centrepiece was an impressive-sounding $1.9 billion dollar package (delivered over four years) focusing on mental health and child welfare, and the wellbeing framing was presented to much international applause.
Robertson cited a cultural rehabilitation programme for Maori high-security prisoners, aimed at reducing high rates of reoffending, as the kind of project that would be prioritised. A proposal for a new mega-prison, by contrast, when seen through a wellbeing lens and taking into account recidivism and environmental impacts, might not necessarily stack up.
"This is not woolly, it's critical," Prime Minister Jacinda Ardern told delegates at the 2019 World Economic Forum Annual meeting in Davos. "This is how we bring meaning and results for the people who vote for us. It's not ideological either. It's about finally saying how we meet expectations, and try to build trust back into our institutions again, no matter where we are in the world."
"It matters hugely not only how happy people are, but for how long they are alive and able to experience that happiness."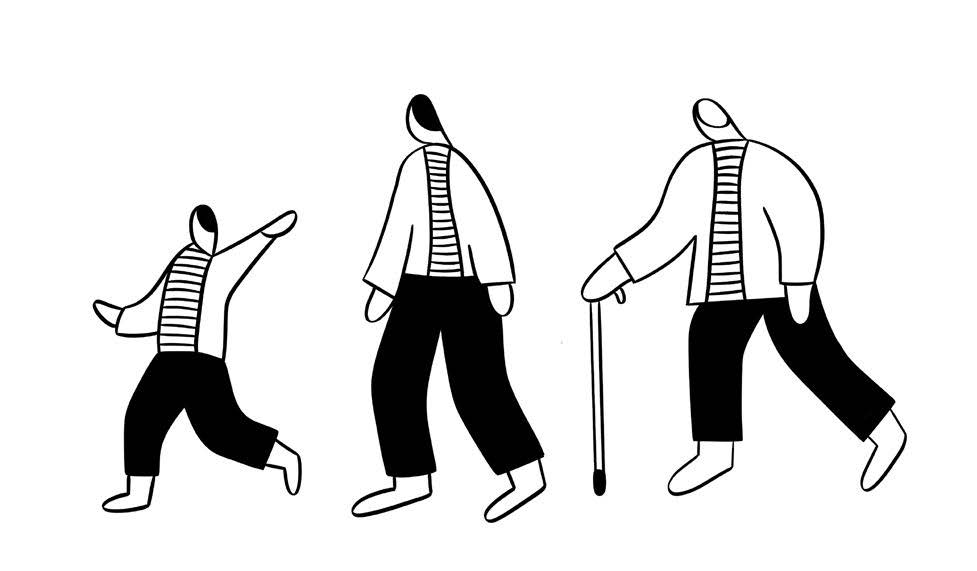 Later in 2019 the government introduced the Public Finance (Wellbeing) Amendment Bill, which became law the next year. It obligates current and future New Zealand governments to justify their investment decisions against wellbeing objectives. "This gap between rhetoric and reality," said Robertson in June 2020, "between haves and have-nots, between the elites and the people, has been exploited by populists around the globe."
Then, last May, amid criticism of the slow rollout of that $1.9 billion package, the government's third Wellbeing Budget was released: Wellbeing Budget 2021: Securing Our Recovery. Although offering more treats than some expected, it was hardly a revolution. As usual for a modern New Zealand Budget, it aimed to strike a balance between lowering debt, increasing welfare payments and investing in infrastructure — while finding funds for reform across health, education, the Three Waters Programme and climate change. In terms of wellbeing-based policy fireworks, it was more of a sparkler at arm's length than a grand display lighting up the night sky.
"This last Budget could have been a Bill English one," says Karacaoglu. "The National Party had 10 clearly specified and quantified targets they were moving forward on. Labour have only committed to one. Poverty. Child poverty in particular. In some ways, this is a step backward."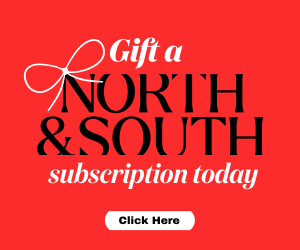 The day after the 2021 Budget was released, I asked deputy secretary of the Treasury Dominick Stephens about the economics of wellbeing — its air of radical promise globally, and the sense of idealism and transformation it can convey. Stephen's answer was pragmatic. "Wellbeing is just economics done well. If the government of the day wishes to make genuine transformational change, that will always be for the government of the day to decide."
So, how, in NZ, has it been working?
The wellbeing workflow in Aotearoa isn't too difficult to grasp. Stats NZ collects data through the wellbeing supplement in the Household Labour Force Survey, to which 15,000 households contribute every three months. When directed to do so, Treasury uses the Living Standards Framework as a tool to analyse the cost and impact of proposed policies based on this collected data. Taking Treasury's analysis, and their own interpretations and aspirations into account, the government then chooses what policy aspects to move forward with.
Prioritisation is the term for this moment, when government moves ahead on what they consider the most important issue. In New Zealand (as of last year), this policy direction update is now obligatory for ministers of finance and cabinet in their annual Budget Policy Statement, outlining the fiscal programme prior to the actual Budget. The LSF and IANZ make no recommendations in themselves.
The application of these tools is not devoid of error. The New Zealand Herald reported last August how one Treasury wellbeing analysis recommended that $199 million in subsidies to filmmakers was a better fit with the government's Budget priorities than money for public housing and climate change. A $296 million investment in helping councils improve their management of fresh water, wastewater and stormwater was cited as "strong" value for Budget priorities but "poor" value for money.
The mismatch arose from two narrowly defined Budget priorities — too narrowly defined, it turned out — "meeting critical cost pressures" and "funding time-sensitive and high priority manifesto commitments".
Further, while 'wellbeing' might sound novel and humanitarian in the context of government-speak, wishing to improve people's lives is hardly a new aim in New Zealand economics or public policy. The 1890s Liberal government introduced far-reaching social initiatives, as did the First Labour government in the 1930s and 40s. The Third Labour government in 1975 introduced a compulsory retirement savings scheme, though it was later nixed by Robert Muldoon in favour of state-funded universal superannuation. During the 2008–17 National government, Minister of Finance Bill English introduced a 'Social Investment Approach' which prioritised wellbeing-related expenditure using 'big data' across an intergenerational timeframe. National introduced 'Better Public Service' targets in 2012 to maintain pressure on work towards key goals like reducing long-term welfare dependence, supporting vulnerable children, boosting skills and employment, and reducing crime.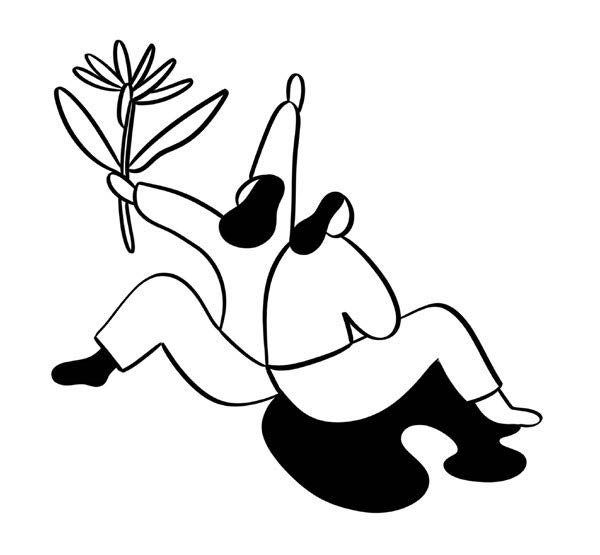 In 2018 it was announced that the programme wouldn't continue in the same form — "we are going to have different priorities than the last government," said Jacinda Ardern. But as one commentator noted in Stuff, the "increased profile of integrated data infrastructure (a combined database of government collected data)" remains a significant part of Bill English's political legacy.
Despite all the noise about wellbeing economics here and praise for New Zealand elsewhere, our take-up is neither as absolutely pioneering nor as far along as it might appear. An increasing number of other countries use some kind of wellbeing framework and are learning from each other as they progress.
Professor Paul Dalziel is the New Zealand representative of the Wellbeing Economy Alliance (WEAll), a collaboration between countries to share resources. Scotland, Iceland and New Zealand were founding members of its Wellbeing Economy Government partnership (WEGo), which has now been expanded to include Wales and Finland.
"Other countries have also been leaders of this," says Dalziel. He explains how the United Kingdom started implementing its wellbeing policy model back in 2008, with most countries' take-up led by innovation within their Treasury departments. Wales already uses 46 national indicators and seven wellbeing goals that have had significant impact. In 2017, Wales' future generations commissioner (often referred to as their wellbeing commissioner) objected to the proposed M4 motorway, leading to it being scrapped two years later for not meeting the country's wellbeing objectives on long-term environmental impacts. The Welsh government has since suspended plans for all new road-building that does not address the global climate emergency.
Global liveability rankings, too, which use and popularise these types of scales, have come in for criticism. To many they seem like a neoliberal, international version of Top Town, an OECD Miss Universe, and just as outdated.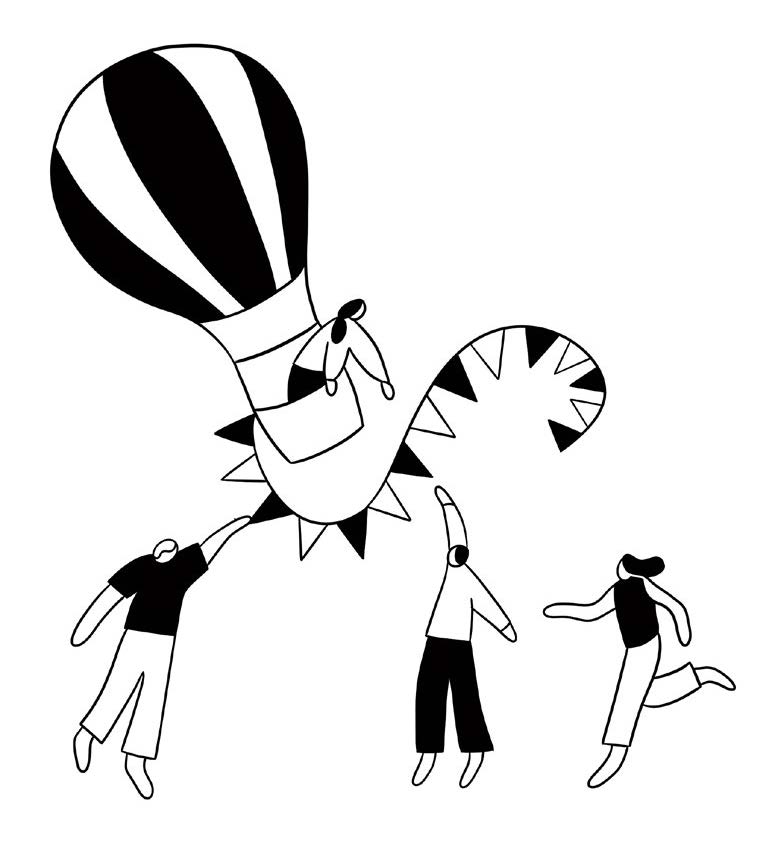 For Iceland (consistently one of the top five countries in the World Happiness rankings), wellbeing is at the centre of their five-year fiscal strategy. Benedikt Árnason, director general of policy coordination, presented a paper on wellbeing to the Nordic Council of Ministers last year. He makes a distinction between the familiar old model and a new paradigm: Moving from welfare state to wellbeing means "to create a 'virtuous circle' in which citizens' wellbeing drives economic prosperity, stability and vice-versa, that those good macroeconomic outcomes allow us to sustain well-being investments over time."
Árnason's presentation name-checks New Zealand both as an alliance member and a leader on wellbeing. Iceland itself uses 39 indicators and six wellbeing priorities: mental health, secure housing, better work– life balance, zero carbon emissions, innovation growth and better public communication. Like New Zealand, they've made wellbeing measurements around child welfare a top priority. The country now measures the impact caused by adverse childhood experiences as a deviation from average happiness and productivity.
One of the biggest impacts on the uptake of wellbeing-centred analysis globally was facilitated by Finland — the world's number one 'happiest country'. During their term as president of the Council of the European Union, also in 2019, the Finns made wellbeing a priority, "a value in itself ". Under Finland's leadership the EU Council adopted conclusions inviting member states and the Commission to include "an economy of wellbeing perspective" in all national and EU policies, and to "put people and their wellbeing at the centre of all policy design".
Mental health is a focus in Finland. Like New Zealand, there is a high suicide rate. The country's wellbeing analysis uses a deviation model to put a figure on the cost of every life lost plus the larger social impact on communities and Finland as a nation. P ivi Mattila-Wiro, an adviser at Finland's Ministry of Social Affairs and Health, describes the current moment as an opportunity for change. "We in Finland are facing a real choice. What kind of politics and economy do we want after this crisis? We could choose a new direction: a path of reconstruction that is socially, ecologically and economically sustainable and guided by the Economy of Wellbeing. In fact, this is a necessary precondition for our future success."
One of the most common criticisms of the New Zealand wellbeing process is that having so many variables can make it unwieldy and ineffective. In the past Treasury used 60 wellbeing criteria — "59 too many" according to Professor Arthur Grimes, speaking to The Guardian in April 2021. "I salute that shift," he said at the time, "but am unclear about whether it has really changed anything."
Grimes describes Labour's process of transition from welfare state to wellbeing state as pure rhetoric, "marketing as opposed to substance". He would prefer a different method of assessing wellbeing. As he explains, Stats NZ's General Social Survey to the public asks, "Where zero is completely dissatisfied, and 10 is completely satisfied, how do you feel about your life as a whole?" (The Gallup World Poll the World Happiness Report is now partnered with asks something similar.)
The answers to that question make up just one domain —"subjective wellbeing" — of the 12 domains of wellbeing in our Living Standards Framework. Grimes suggests treating all 12 domains equally ignores how they contribute to that one overarching answer. Effectively, it becomes a kind of double-counting. "The actual approach of many in the field is to treat an evaluative measure of subjective wellbeing as the best measure we have of people's own judgement about their overall quality of life. This measure has been shown to have strong validity, across countries and cultures."
A headline indicator like this — a single, easily conveyed measure — can show a government thinks the subjective experiences of its citizens is of central importance. Our Living Standards Framework and the Indicators Aotearoa New Zealand don't yet offer one (something that, ironically enough, GDP did, though it was more limited in approach). A recent report to the Treasury has recommended the adoption of a summary number, but the suggestion hasn't been taken up. "Partly," says Grimes, "this is why cost/benefit analysis may still play a pivotal role in policy-making . . . with subjective wellbeing being used as a standardised metric."
"New Zealand has for three years," the 2022 World Happiness Report states, "branded its budget as a 'well-being budget'. Interestingly, however, life satisfaction does not yet have any formal role in New Zealand's budgeting process or well-being objectives, beyond the mention of 'mental well-being'." Though Aotearoa is currently higher on the global happiness scoreboard, it is the United Kingdom making bigger strides in this direction. In 2021 they openly embraced subjective wellbeing as "a formal and core objective" of government policy. The first section of their policy guidance document on wellbeing begins, "Wellbeing is about how people feel."
"My opinion is that human experience requires multiple dimensions to be captured," says Paul Dalziel of WEAll. "It's good to think broadly about the costs and benefits of any economic proposal." While their positions have important differences (Dalziel is far more positive than Grimes about the current frameworks), both seem to agree that although wellbeing is an area in which New Zealand has done a lot of work — the system isn't quite as robust or finished as it can sound. Our wellbeing frameworks are in a state of progression rather than perfection.
Despite all the noise about wellbeing economics and global praise for New Zealand, our take-up of the framework is neither as pioneering nor as far along as it might appear.
To return to prioritisation, for instance, when policy direction is decided. As the language of wellbeing is spreading throughout government, the large number of indicators we use for our actual wellbeing analysis (without any headline or macro-level numbers) leave a great deal of room for interpretation. As Grimes puts it in his chapter of the 2020 'Public Policy and Governance Frontiers in New Zealand': 'The 2019 BPS has taken a tentative step in this direction through its specification of five priority policy areas for the 2019 budget. The priority areas (appropriately) reflect the political priorities of government; however, it is not clear why or how those five specific areas were prioritised above others.'
He advocates for the enhancement of "transparent and rigorous mechanisms" to make the link from the LSF and IANZ to the policy prioritisation process. "This challenge faces both the NZ authorities and their international counterparts who are exploring how to build policy frameworks on explicit wellbeing foundations."
"We started behind the leaders," says Grimes. "The UK, including Scotland and Wales. And we've yet to develop a coherent way forward in developing a framework that is useful for prioritising public policy. We are stuck in a rather descriptive set of indicators with no way of saying how we should use them for policy purposes."
As Grimes and others also point out, there's already been a long list of welfare and wellbeing developments in New Zealand, often unsung, that were achieved without assistance from the new frameworks. There are Marilyn Waring's efforts, for instance, to highlight the economic and social contribution of women's unpaid work, long left unmeasured in national accounts. Also the longstanding and influential Social Report published by the Ministry of Social Development, which since 2001 has sought to show "how people are faring in New Zealand".
"Māori wellbeing frameworks date back at least to Mason Durie's Te Whare Tapa Whā model from 1985," says Grimes. "Stats NZ undertook widespread consultation with Māori to formulate Te Kupenga, a social survey of Māori first undertaken in 2013 and then repeated in 2018. More recently, Te Puni Kokiri formulated a wellbeing framework appropriate for Māori, then the Treasury ignored this framework and formulated its own Māori wellbeing framework as an input into the last Tax Working Group."
The Treasury's new Māori framework, He Ara Waiora, which draws on tikanga Māori approaches to wellbeing and is based firmly in mātauranga Māori, is an internationally significant model increasingly used alongside the LSF to inform analyses. But, in terms of being able to guide policy, the 2022 World Happiness Report makes a point of describing our frameworks as "under active development" and "still evolving".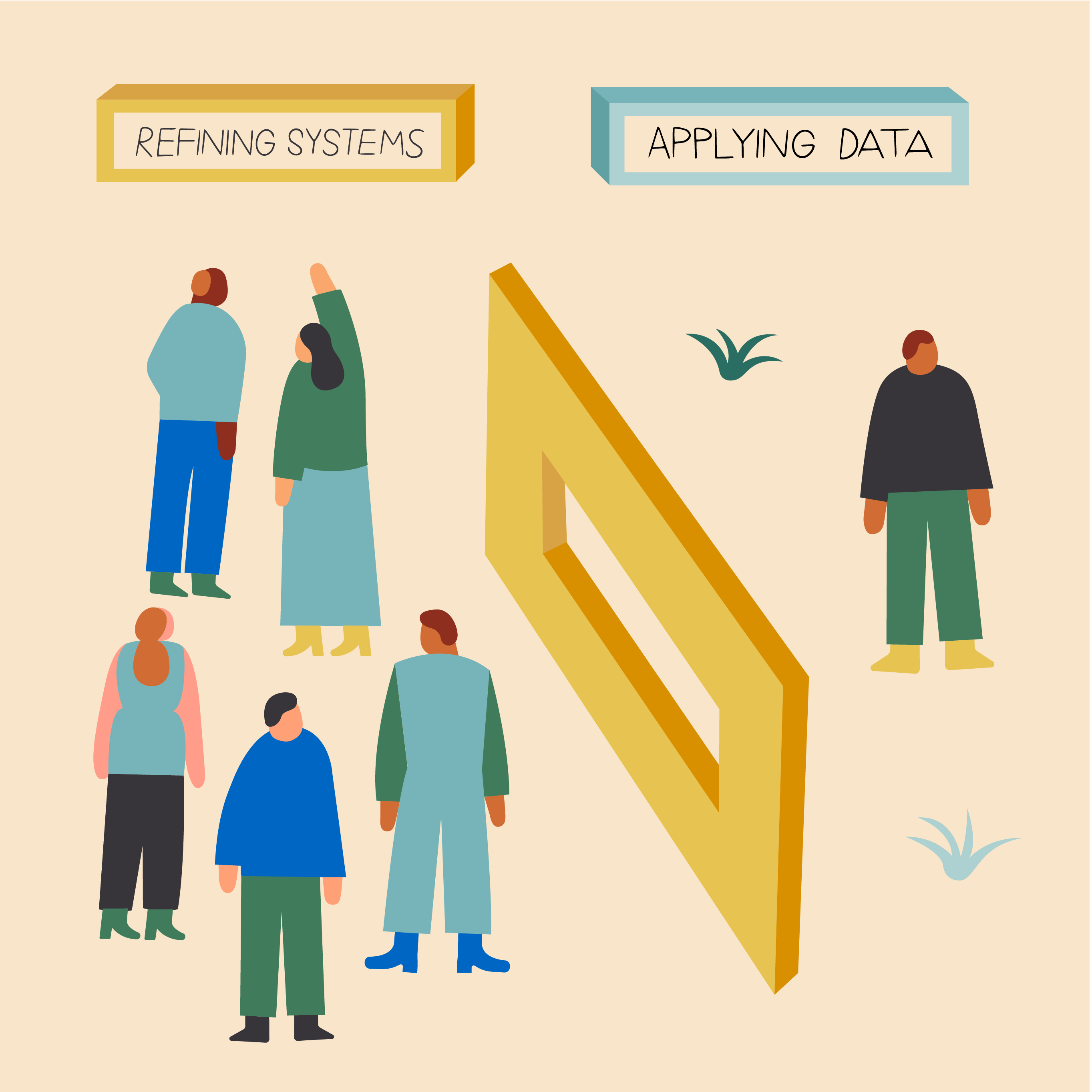 A useful way to picture the global state of wellbeing policy is to split it into two columns. In one, we have increasingly refined systems for calculating wellbeing using multi-dimensional self-assessments. The World Happiness Report is an example of that. In the other, there's the actual application of the data by governments seeking to improve people's lives. Despite the sense of potential, in many countries there is a lot in the first column and a lot less in the second.
Critics have portrayed the increase of these new subjective, multi-variable surveys as valuing the 'touchy-feely' over the concrete, the intangible over the objective. Praise for the promise of wellbeing, they say, amounts only to virtue-signalling or statistical window-dressing. Measurements for measuring's sake — a new filter on the same photo. Economics commentator Bernard Hickey refers to Public Finance (Wellbeing) Amendment Act 2020 being "mostly performative rather than action-based".
Global liveability rankings, too, which use and popularise these types of scales, have come in for criticism. To many they seem like a neoliberal, international version of Top Town, and just as outdated. Neither are they much practical use — who can choose where they live? Or change that easily? Data simply isn't available from every country, and demographic subgroups hardest hit by crises are often underrepresented. The title of the now-defunct 2013 'Where-to-be-born Index' by the Economist Intelligence Unit, for example, now seems culturally adrift somewhere between the pass and the offensive.
Such rankings have also tended to favour Western countries. New Zealand, Australia and the Nordics typically fill out the top spots. All majority-white countries. All First World real estate. A New York Times opinion piece in 2010 by journalist and foreign affairs correspondent HDS Greenway criticised the Economist Intelligence Unit's best city appraisal for being overly Anglocentric, equating "liveability with speaking English". And the ranking's cultural bias is an interesting thing to ponder, for those who have the luxury, especially in relation to the wellbeing movement's non-Western origin.
Singapore, for instance, ranked fifth on the 2021 Edelman Trust Barometer, behind India, China, Indonesia and Saudi Arabia. It has been highly effective in controlling Covid-19 but was 27th in the latest World Happiness Report. In the 2019 report Bhutan was ranked 95th.
Despite being the first country to take the step of officially making wellbeing the focus of government policy, and having successfully contained Covid-19, Bhutan remains categorised by the UN as a 'least developed country'. Like everywhere else, they face difficult social issues, from poverty to increasing unemployment, high divorce rates to domestic violence and drug abuse. Those problems haven't disappeared. But then, as its proponents would argue, adopting the wellbeing approach isn't the same thing as flicking on the switch for instant prosperity.
The 2022 Happiness Report, the tenth edition, offers an overview of how far wellbeing-focused research practices have come, with new sections on the positive effects of calm and harmony (cultural values relatively neglected in happiness research), as well as a section on the biological basis for happiness. The term 'happiness' is itself becoming less used in the field. The report also notes that "many countries have evident signs of discontent and political polarisation as the pandemic enters its third year". With some taken by an increase in global 'benevolence', individual acts of care and giving: "The Covid-19 pandemic starting in 2020 has led to a 2021 pandemic of benevolence with equally global spread . . . this outpouring of kindness provides grounds for hope and optimism in a world needing more of both."
Perhaps tellingly, in terms of its own apparatus, the 2022 report clarifies that the methods and findings of "the economics of happiness" haven't yet changed the focus of economic welfare analysis or discussion of policy implications in most research in the subject. Neither is it an answer in itself on "inequality or questions of long-run sustainability".
With so much data already collected it may, potentially, be part of a new way to hold governments of differing political persuasions to account — based on a public, standardised, set of measurements. But that's also the quagmire New Zealand is in. We're desperate to see tangible results. It's a moment where the tyres of the theory must meet the practicalities of the road.
It can be a struggle to wrap your head around the almost-mythical sense of systemic change wellbeing economics appears to herald, even if it is the best option. It's a challenge for many to be hopeful these days, or excited about politics and policy. Transformation-fatigue only seems to increase in proportion to how worthy such an undertaking appears. If you read too much on the topic, the language around it starts to sound like that episode of The Simpsons when the monorail salesman comes to town. Perhaps this even reflects the central characteristic of wellbeing's slippery linguistic heritage — part of its legacy as a term reforged and repurposed.
"Maybe it's the name that's the problem," says Karacaoglu. "Maybe 'wellbeing' just sounds too warm and fuzzy. Young people might be cynical. But it's bigger than that. If you start with the idea that people live lives that they have reason to value, and that wellbeing is just about giving them a space, a garden of sorts, in which they can grow and realise that value. Then? Well, then you're on your way to some very good places."
He may be proven right. However nobody in the meantime is keen on living in either a beige-on-beige theoretical dystopia, or a world where New Zealand house prices continue to climb out of reach. Inequality will always drive unhappiness, and with the realities many face, even good theories can sound like talk, with talk getting cheaper every day.
It is voting individuals, not datasets or populations, who experience happiness. Any politician who hopes to convince the public they have their best interests at heart also needs to show they've got their maths right. That will be the real cost we pay for being part of the global vanguard on wellbeing: we'll have to accept the failings as well as the praise.
Tobias Buck is a North & South contributing writer.
This story appeared in the May 2022 issue of North & South.