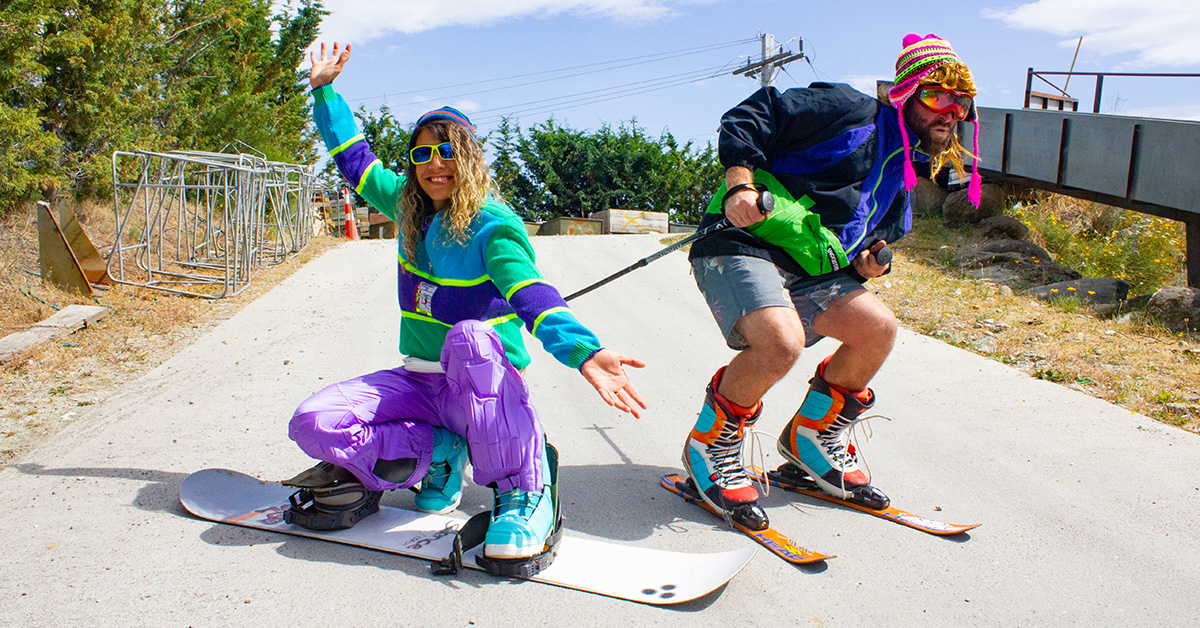 The amount of stuff in the yard could feel oppressively apocalyptic, if it wasn't for the staff. Some are dressed extravagantly in frilled retro dresses, showing off stock to customers. One man, in an orange high-vis vest, smiles at two friends folding and unfolding a steel tube chair as its left armrest hangs loose. He assures them it's an easy repair — "I'll give it to you for a fiver."
Welcome to Wānaka Wastebusters, a trading post for unwanted, unneeded things ready for second lives. It's a mecca for scavengers with a keen eye for an unexpected bargain. The path to the warehouse is bordered by old fridges, and at its door a sign advises you can fill a bag with clothes for $5 — including shoes. Outside in the yard, couches slowly fade in the sun, next to slightly wonky camping chairs. Behind them is a selection of bikes, long-forgotten exercycles, toys for pets, and also a squatting child squeezing a spiked ball. Music pumps from different sound systems across the complex, and staff dance along. "It's a great team. We all get on," says staffer Ruth Blunt, who calls this her dream job. She's worked here for three years and it's always busy, frenetic even — more than 250 people pass through daily, dropping off items, shopping, and asking for advice. Given the pace, Blunt says, it's really good to be able to have a dance together.
Wasties, as locals call it, is just three kilometres from Wānaka's picturesque lakefront, where rustic-style bars and restaurants overlook the tranquil lake, reflections of the snow-peaked mountains softened by small ripples. Manicured shrubs stand stiffly in oak barrels, and tourists sip under craft-beer-branded umbrellas. It's the resort town visitors come to for outdoor adventures, plush hotels, spas, wining and upmarket dining. A froth of cloud sits low in the sky, muting shadows. That subdued, majestic landscape is a misleading image of ecological harmony.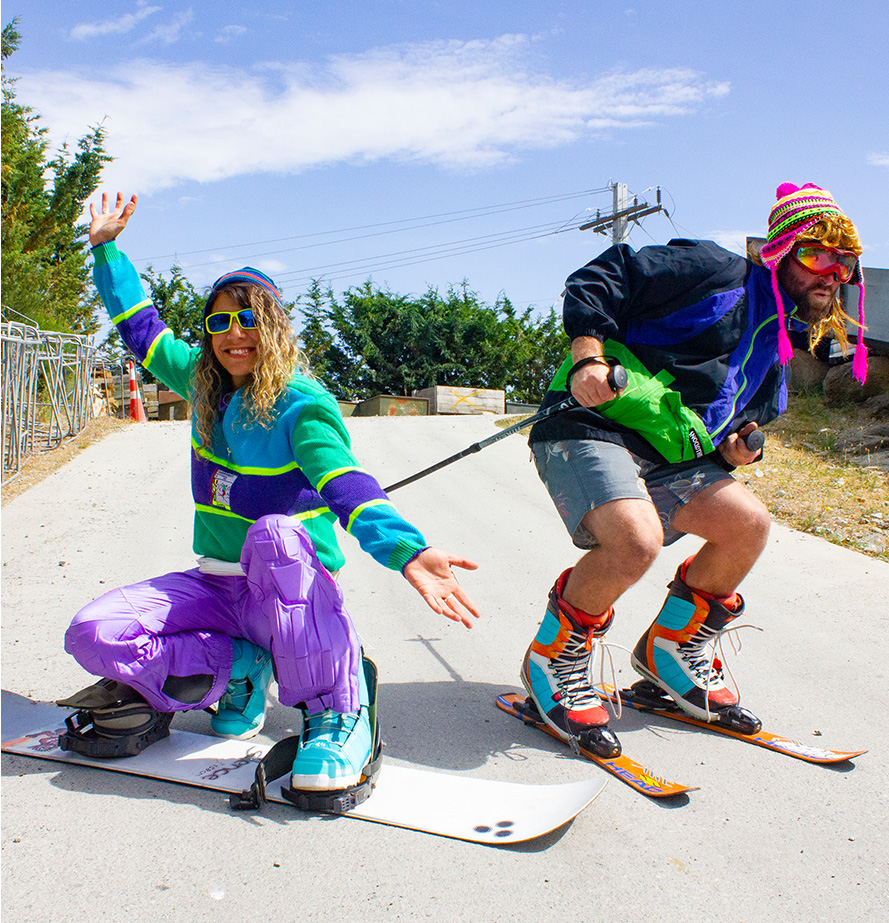 The bright chaotic landscape of Wānaka Wastebusters, made of sky-blue snowboards, green polyester jumpers and unnaturally yellow ethernet cables, is a truer picture of the impact our lives have on the places we live — even somewhere as postcard-perfect as Wānaka. The yard was established following a public meeting in 1999; Wānaka residents volunteered time, money, baking and raffle prizes to open the warehouse in November 2000. The building originally housed the re-use shop and a press for baling recyclables. Today, the same corrugated-iron and wooden structure holds just a portion of the re-use shop (clothes, linen, books, toys, stationery and kitchenware), dwarfed by the stock in the front yard (sports equipment, camping gear, building materials, tiles, carpet, gardening gear, pet gear, small electronics, beds, couches, chairs, and tables), which is either in the shipping containers scattered around the property or covered by tarpaulins overnight.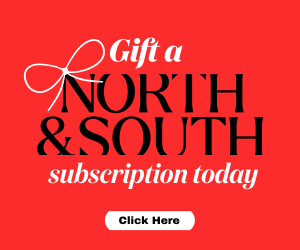 The staff may be dressed in frills, they may be dancing, but they are also professionals. "We like to do things right, and we like to do things well," says Blunt. "It's a great combination." The place is more than just a dump shop; instead, it works across the spectrum of waste minimisation — reduce, re-use, repair and recycle — beyond its premises. Our geological epoch, the Anthropocene, is defined by human activity significantly impacting the climate and ecosystems. The things we produce will be imprinted on a layer of the landscape, most of them not breaking down for centuries. But in Wānaka, Ruth describes a "Wastebusters Effect" which has led to the local ski field replacing rubbish bins with recycling stations, the hospitality industry campaigning to be Aotearoa's first single-use-cup-free town, and a strong local pride in being environmentally friendly. You won't see chip packets blowing down the slopes, or coffee cups floating along the lake's surface. By minimising waste, Wasties protects the beautiful place in which it's nestled.
Behind the bustle in the front yard is the recycling operation behind the warehouse. Recycling is hand-sorted then compressed into clean, uncontaminated bales and sent to reprocessors to be made into new products. When Wasties opened, there was no kerbside recycling in the town and all waste was taken to landfill. Then-mayor Warren Cooper made a $100 bet the institution wouldn't last a year — he thought there would be no demand for recycling. This debt was settled at Wasties' 20th birthday party in 2020 by current deputy mayor Calum MacLeod, who willingly stumped up the $100. Wasties also reaches into the community through Enviroschool facilitators in early education centres, primary and high schools, and advocates for big changes — governmental policies, like the plastic bag ban — that could prompt rapid and widespread progress. Through the Global Financial Crisis and later the Covid pandemic, Wasties hasn't let any staff go. In the yard, one accepts $5 in return for the steel tube chair, folded and held by a happy new owner. Its armrest only needs a touch of hot glue. "We don't want to lecture people," Blunt says. "We want to say, 'We're doing this, we're having fun doing it, and we can help you do it too.' Then people want to join in."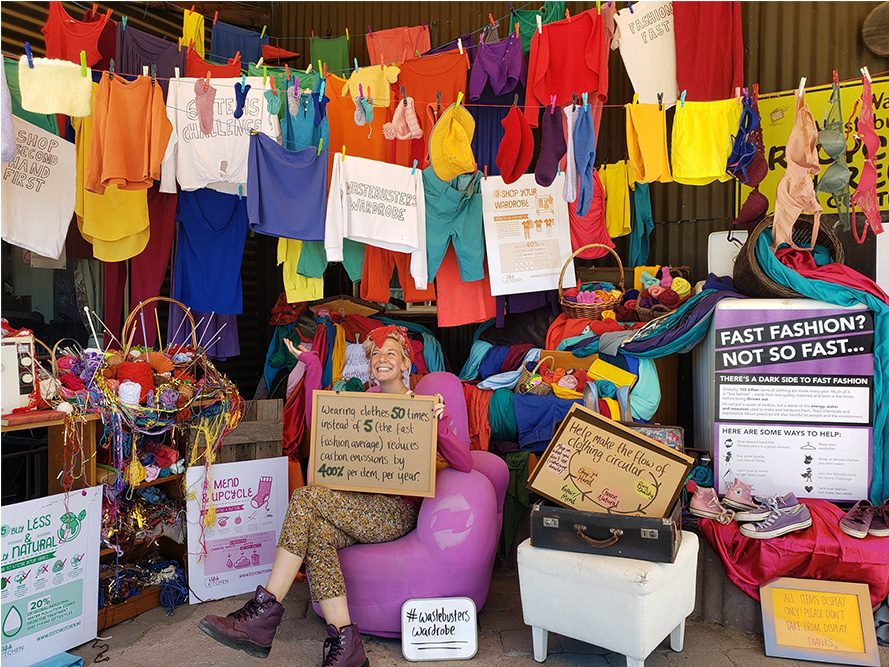 All photos: Wānaka Wastebusters.
Gabi Lardies is a The Next Page intern, a role funded by NZ On Air's Public Interest Journalism.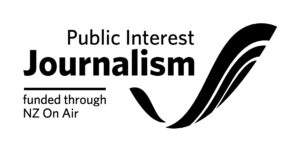 This story appeared in the June 2022 issue of North & South.