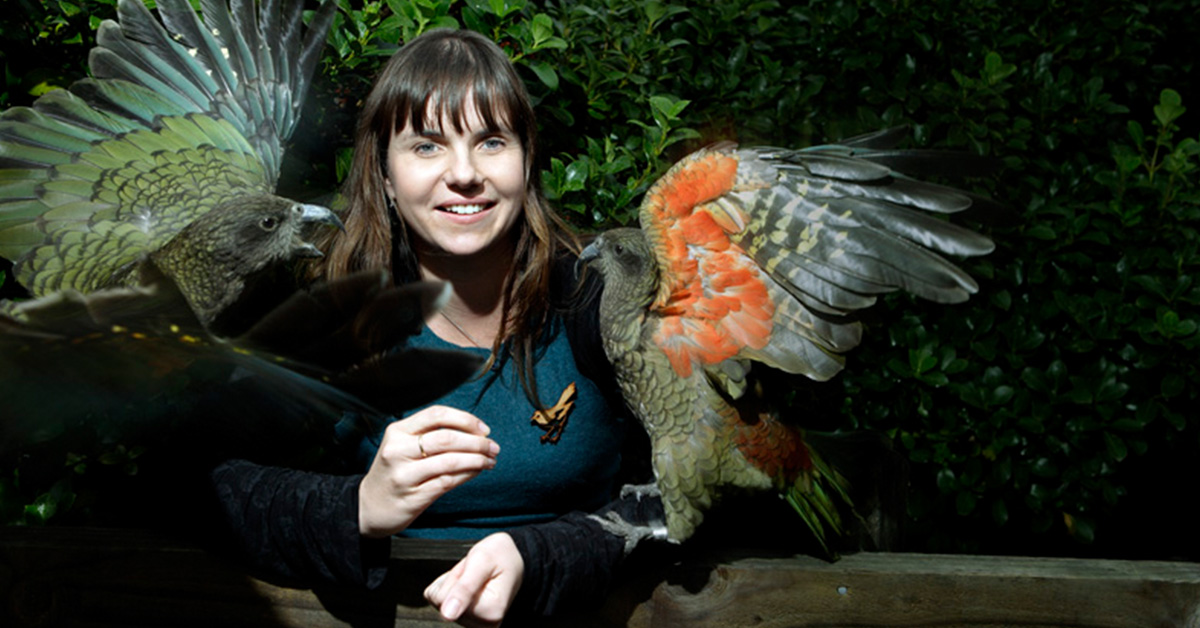 You may recognise Forest & Bird's new chief executive, a conservationist and unlikely radio star known for her love of creepy crawlies.
When she was a little girl, Nicola Toki caught bullies from the local creek in her lunchbox and kept caterpillars and a praying mantis as pets. She found tadpoles in a drain and brought them home to live in a bowl. Soon after, her horrified mother discovered tiny little frogs hopping all over the place — one had jumped under the couch. Maybe Toki gets her easy chuckle from her mum, who responded by laughing uproariously and then helping her daughter to catch the frogs.
Born in Invercargill, Toki camped with her parents in her nana's 1975 orange-and-green Sprite Pop-top caravan around the South Island. She spent a lot of her childhood exploring nature, and her first lesson in conservation was on her nana Jess Halliday's farm in Waimahaka when she was small. When the neighbouring farms started clear-felling to plant hardwoods, her nana refused. "This very determined lady absolutely refused for that to occur on her farm." Toki watched the bulldozers on the next farm, and the image of the surrounding land being felled while her nana's stayed unchanged stuck with her.
Many of us define ourselves as New Zealanders through our relationships to wildlife and wild places, but our love of nature isn't reflected in our treatment of the environment, or in government spending, Toki says. New Zealand has the dubious honour of having the highest proportion of threatened species of any country.
Toki, 44, is the new chief executive of Forest & Bird, a role she took over in April. The conservation organisation was previously headed by former Green MP Kevin Hague who held the top job since 2016. While Forest & Bird is perhaps best-known for its annual and hotly contested Bird of the Year competition, the core of the independent not-for-profit's work is environmental advocacy and, when necessary, legal action. Its 47 volunteer branches also perform crucial on-the-ground work including tree planting, trapping and monitoring seabirds. Toki describes this work as "being a voice for nature".
Toki has started at a significant moment in terms of how we see ourselves and our nation. Spurred on by the climate crisis and Covid-19 pandemic, she feels pressure to perform the role well, because the challenges facing the environment are urgent. "Nature doesn't have the benefit of time for people to be mucking about."
You may recognise Toki's name from Critter of the Week, her regular spot on RNZ with Jesse Mulligan. The segment was born from an on-air appearance with Mulligan years ago, while Toki was in her previous role as threatened species ambassador for DOC. While delivering her practised marketing-speak about "leveraging synergies for stakeholders" she realised Mulligan was bored — and so was she. So she switched tack, launching into a funny, impassioned rant about how the problem with conservation was that everyone cared about the charismatic "K" birds: kea, kiwi and kākāpo. Toki lamented that no one cares about Smeagol the gravel maggot, an extremely rare genus of sea slug. The producer called back the next day and asked her to talk about a different species every week.
Critter of the Week champions the uncharismatic wildlife that is so vital to our ecosystems: Strigula lichens, the southern elephant seal and the shady fishing spider. Mulligan and Toki have a fantastic, cheeky rapport and the segment has been a hit, launching competitions where listeners bake critter cakes or knit critters out of wool. One listener crocheted a hat in the shape of a freshwater crayfish. The public response has changed Toki's understanding of the types of science people will engage with. "If you talk to people, people will say, 'Oh no, the problem is that nature in New Zealand is not very interesting.' Rubbish! We get hundreds and hundreds of handmade entries for Knit a Critter."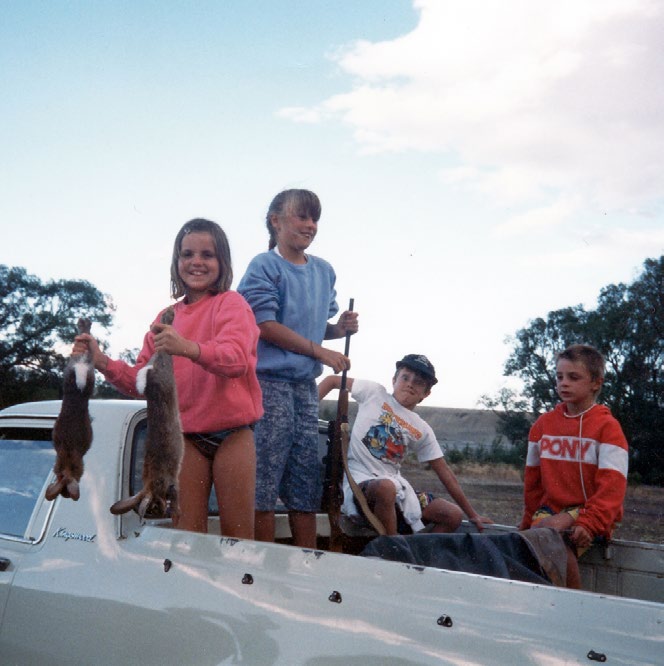 Junior pest patrol: Toki in her togs in the back of a ute bearing dead rabbits.
At Forest & Bird, Toki has taken on her toughest challenge yet as a science communicator: figuring out how to talk effectively about the climate crisis. "The problem we have in New Zealand is we've told so many great stories about our natural world, we've forgotten to remind people that it's in trouble," she says. She believes we need to move away from thinking about environmental impacts in terms of a head count of kiwi and start thinking instead about the ecosystem as a whole. "Everything that's here, can't be replicated elsewhere," Toki says. "We become life-rafts for wildlife that is not represented anywhere else on the world."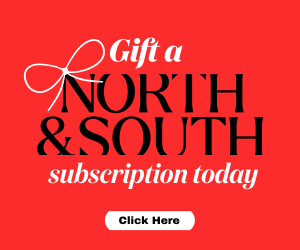 She holds up the small silver bird she wears on a chain around her neck, and tells me it's a black robin. In 1980, the entire black robin population was down to five, with only one viable female, before the recovery efforts of conservationist Don Merton and the New Zealand Wildlife Service. The black robin population now numbers about 250. Toki wears the necklace to remind herself to be hopeful.
These days, Toki loves taking her eight-year-old son Hunter camping in the little pop-top caravan she inherited from her nana. When I ask her how she gets him interested in the environment, Toki laughs and recounts the familiar parenting struggle of getting her child away from his device. She admits that she had been trying without much success to get him interested in bugs — until recently, when she came home from a trip to find that in her absence Hunter had adopted a pet praying mantis called Mark. Unfortunately Mark the Praying Mantis died soon after, causing her son "three days of genuine grief and bawling". Despite Mark's untimely demise, Hunter's interest in insects appears to have stuck: the mantis' grave is marked with a cross in the garden.
A few weeks ago, Toki, Hunter and her husband Chris visited Kaikōura from their home in Waipara in the Hurunui district. Kaikōura is a place that revives Toki, who draws energy from the "ultimate connection" between sea and land, where she can listen to the bellbirds in the forest while snorkelling off the shore.
On the day they visited, heading onto the water in a friends' boat, South Bay was mirror calm. Then, just a couple of hundred metres offshore, the group spotted the bluish-black backs of dusky dolphins everywhere: at certain times of year, different pods will come together, forming what's referred to as a mega pod. Donning wetsuits and lifejackets, Toki, Hunter and her friends' children spent the best part of an hour in the water with the dolphins. Afterwards her teeth chattered for hours from the cold, but it was worth it. "For these kids to be sitting in the water, and look around at dolphins, it was just an incredible experience."
It's this irreplaceable wild truth of New Zealand she is fighting to protect.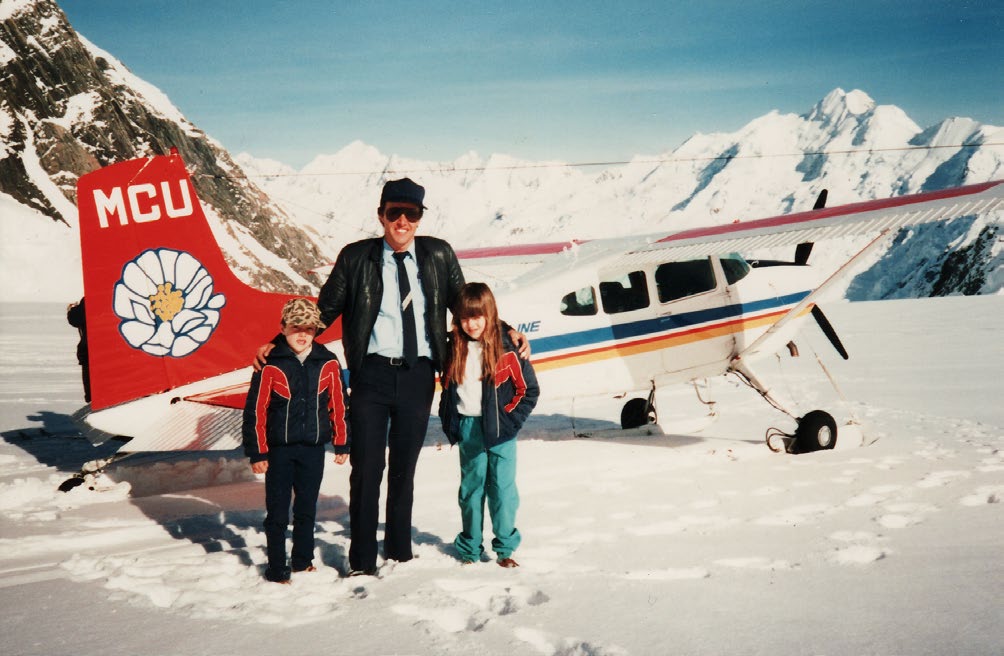 Toki (right) with her father, Brian Vallance and brother Tony. Brian was a skiplane pilot, and when Toki was young her family moved to Aoraki National Park for his job taking people to visit glaciers. All photos courtesy Nicola Toki.
Tulia Thompson is a The Next Page intern, a role funded by NZ On Air's Public Interest Journalism.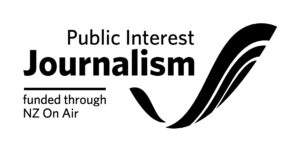 This story appeared in the July 2022 issue of North & South.