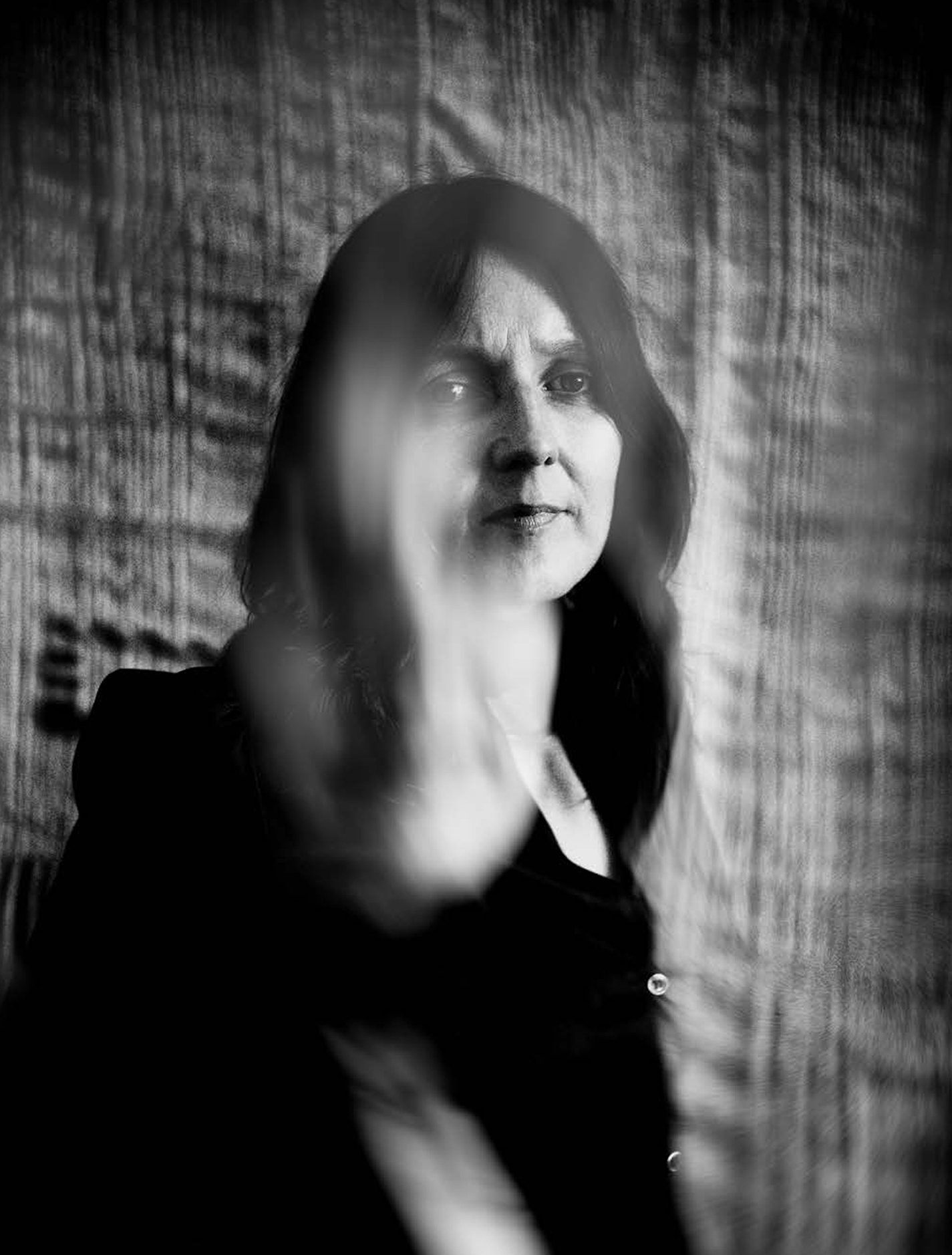 Above: "If you can do anything else, go and do that," Gallery director Kim Paton says of becoming an artist.
The director of one of Auckland's most ambitious galleries is reimagining how art and the real world should collide.
Photos by Cameron James McLaren
The word "craft" is deceptive — its meaning and application ambiguous, its definitions multifarious. But if to craft is to produce (if not mislead), and if craft is a form involving the hand, then it is nothing if not a universal instinct. Within the art world, distinguishing between art and craft is an age-old debate.
When encountering a work of art, Objectspace Director Kim Paton is less interested in definitions, divisions or what a work means and more interested what it does — how it intervenes in the world. Paton, 43, has previously described craft as an "articulation of incredible skill or the transition of knowledge over periods of time, or work we think is important for our culture to take stock of. What the field of craft and applied arts does honour is a respect for the making process."
She prefers to use the term "maker", a term which modifies our understanding of what might constitute craft, broadening it to include jewellery design, building, roof thatching, millinery, ceramics, butchery, wood turning, embroidery, metal work, photography, interior design, bread making.
As New Zealand's only publicly funded craft, contemporary design and architecture gallery, Objectspace is at this point an Auckland institution. It was founded 18 years ago to fill a major gap: there was nowhere for craft-based practitioners to exhibit. In that time the gallery has had only two directors, Paton and her predecessor Philip Clarke (Ngāti Awa), who left Objectspace in 2015 after more than a decade at its helm. Under Paton's leadership and a supportive board the gallery has over the last seven years expanded its remit to comprise not only a physical site but also initiatives such as a lecture series funded by Ockham Residential — to have one of the country's biggest housing developers as a gallery partner is evidence of Paton's knack for relationship building.
Having moved from a more modest site on Ponsonby Rd in 2017, the gallery's current premises on nearby Rose Rd are outwardly unassuming and elegant; a dark, converted 1980s warehouse in an industrial zone with an architecturally designed interior incorporating four exhibition spaces, a library and space for public programming. Paton's interdisciplinary approach to exhibition making has seen the gallery broaden its curatorial scope, bridging design and architecture with craft practices, photography and sculpture. In other words, Objectspace is not a hostile white cube, it's capacious and porous and exceeds conventional expectations about art, craft and how we both think about and experience it.
Raised in Christchurch, Paton says her parents were not artistic. This feels ironic given that both she and her older brother, the critic, author and curator Justin Paton, are integral to New Zealand's art world. (Her brother, now based in Australia, is one of her primary influences, Paton says.) Paton's grandparents were farmers in Otago; her grandmother a fervent amateur painter who hung her paintings salon-style in their farmhouse from floor to ceiling. A member of the Oamaru Art Society, she painted what was close at hand — landscapes and what Paton describes as gothic still-lifes (dead rats and oddly shaped vegetables). Paton says her grandmother's influence on her was formative. "[She] worked every day, a hard day of labour, but she'd set you up outside with paint and tell you to draw what you see, however you like, which, retrospectively, is amazing."
Paton is warm, polished in appearance and speech. In conversation she exhibits a combination of candour and ruminative digression, seeming self-contained but revealing. She's one who will hold your gaze.
Paton's route to where she is today was not especially intentional. She never felt she understood what her path was, but was always oscillating around creative fields. "Like a lot of people you feel like you bluff your way into something."
After studying fashion, Paton undertook a fine arts degree at Massey University in Wellington, graduating with first-class honours in 2005. At art school she gravitated toward the wood workshop, making what she terms "structural things", close to furniture or architectural forms. She also had the first of her three children. Upon graduating, she lectured on design and sculpture for seven years and struggled with the production of art. It was tough, she says. Being an artist, while often glorified, is not something that should be romanticised. "If you can do anything else, go and do that," Paton says. In her experience, the full-time artists and makers she works with choose that path with no certainty of what the future looks like. "The best makers I've had the opportunity to work with are utterly compelled by the work. They're driven to be in the studio and to pursue the making in front of them."
For Paton, who was a student and a parent at the same time, motherhood has been an asset.
She says a parent really has to decide what their time is going to be used for. "I would say the cultural sector is a great sector for a woman who wants to be in a leadership role but has kids." It's not talked about much, she says, but there are lots of women running galleries. "It's a flexible field, you're working collaboratively."
It is in collaboration that Paton thrives. This May, Objectspace wrapped up a year-and-a-halflong partnership with Toi Moroki Centre of Contemporary Art (CoCA) in Christchurch, wherein the two galleries collaborated across the motu to curate and share exhibitions. Objectspace led the initiative and Paton fulfilled the role of artistic director at CoCA during the collaboration's run, supported by Objectspace's deputy director Zoe Black. Bridging the two islands and linking up the institutions was a novel idea in an era of marked uncertainty. It was a way of sharing resources — not only the artworks themselves, but intellectual and financial reserves. Since the Christchurch quakes, CoCA has struggled to become financially sustainable; by contrast, under Paton, Objectspace has expanded its operational budget sevenfold to bring in $600,000 annually. While some of this is from various grants — from Creative New Zealand, for one — a significant amount is secured through fundraising.
Paton has acquired an unofficial master's in philanthropy over the past few years. She has moved away from the scarcity model in which the arts and culture sector has been traditionally forced to operate and towards ambitious partnerships with the corporate world.
She describes a significant auction at Auckland's Art+Object in late 2021 where an enormous cache belonging to the late philanthropists and collectors Adrian Burr and Peter Tatham went under the hammer. There, she says, in the midst of a pandemic and economic uncertainty, everything sold for what appeared to be 30 or 40 per cent above its estimated value. It was extraordinary to watch — and tantalising to imagine what a fraction of that money could do for arts organisations like Objectspace. "If you have disposable income then you better be giving it to someone," Paton says. "I don't care where you're giving it, but you better be giving some of it away. If you're a lover of arts and culture, then yes, you need to support it. I've become way more unapologetic about that."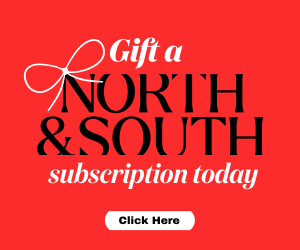 The events of the last couple of years has put extraordinary pressure on the sector, she says, and the pandemic has demanded inventive strategies for survival in a tough market. It's disconcerting that a heritage institution like CoCA — which grew out of the Canterbury Society of Arts, founded in 1880, and has had its own purpose-designed building since the 1960s — should be struggling in the first place. "It's very unusual that you'd get this organisation that's this old, that's been around this long, that has its own building, that isn't council or CNZ or otherwise funded. For arts organisations to be financially sustainable, if you're not council operated or run by central government, and virtually none of them are, it's the most extraordinary hard graft." Take your eye off the ball for a minute and you're in trouble. "I get it, but it's utterly tiresome."
When speaking of funding, Paton shifts in her seat and becomes even more animated. New Zealand sees the art sector, she says, as something nice to have but not exactly necessary. While Paton, who has an MBA from the University of Waikato, genuinely enjoys the financial aspects of her role, it's nevertheless brutal lobbying central government for more funding. Creative New Zealand, she exclaims vexedly, is funded through the sale of Lotto tickets, something she finds "absolutely ridiculous — so dark". "Can you say more about how the government values arts and culture? "
In her first year as director, Paton recalls finding it hard to see crafting for the art practice it was. She remembers thinking that some of it didn't look very good. Then, a revelation. It came after attending a survey show curated by art historian Damian Skinner of celebrated basket weaver Ruth Castle. "I remember — and I think about this often because it's a good lesson — looking at images of the work, and I'd just never looked at basket weaving before," she says. "I was like, 'What is this . . . these twiggy things?' and was probably being arrogant, from the contemporary art world, a snob about it." But a fundamental shift occurred upon meeting Castle in person. "She was 89 at the time and you saw she was a maker, and that was her life."
Paton is widely respected for her work, drive and vision. Forthright about shortcomings, and coming from a Pākehā perspective, she admits that mistakes have often been made along the way, but that she and the Objectspace team are committed to feeling the mistake: to own it, sit with it, then move on, not flee in the opposite direction for shame or fear of getting it wrong. She's learned by long practice, Paton says by way of example, that within many modes of Pacific practice the emphasis is on the collective rather than the individual — a model at odds with Western conceptions of the artist as a singular figure.
As soon as you move beyond the Western paradigm, though, the word "craft" ceases to exist, Paton says. "You look at Māori and Pacific practice and it's not like for like — in Pacific art forms they have their own ways of categorising their own types of practice."
In 2019 Objectspace collaborated with members of Auckland's Cambodian community on a large exhibition which again increased Paton's understanding of the size and scale of the city's artistic communities. Commenting on the sizable Cambodian population in East Auckland, and the Buddhist temples dotting the area, Paton says she realised there are a lot of people in Auckland who rarely visit the central city or don't frequent galleries and museums.
This prompts a discomfiting question for anyone running a gallery: Why would, or should, one go to galleries to look at art? Who do these institutions welcome, neglect, ignore? "We're very good at declaring that everyone should want to come and see us, and it's like, 'Well, why?'" Paton says. "I don't see how cultural institutions remain relevant without really redressing the mirror they're holding up to the world."
Paton's interest is in the relational tensions between objects, structures, sites, spaces, built environments, crafts. She's fascinated, too, by our relationship with the built structures and urban environments that comprise our lived reality. "There is so much arrogance steeped in arts and culture, even in our big museums. We don't really know what it means to step through the threshold of these places if we're not regular visitors to them," she says. "I'm just as interested as in art and culture that might be taking place in someone's bedroom."
Auckland's Unitec was once our preeminent institution for craft, with a world-renowned jewellery programme and specialised ceramic courses. About seven years ago, the degree was replaced with a product design degree. Overnight, Paton says, the school lost about half its students by scrapping core foundations to the degree and redefining it as "creative entrepreneurship". And it's not just Unitec: Whitireia's 30-year-old jewellery school was axed in 2020, and with a similar situation at Manukau Institute of Technology, leaving Otago Polytechnic as the last bastion for specialisation in jewellery and ceramics. The loss was grieved by the craft and artistic community, Paton says.
Coupled with the decline of teaching in these fields, the minimal number of institutions committed to showing craft-based practices around the country further emphasises the necessary role Objectspace plays. And while Objectspace is based in Auckland, a condition of their CNZ funding is ensuring their work has a national reach. Working with CoCA has provided a sense of how this could look in the future; Paton and her team are thinking through how the model might be applied elsewhere. She recalls how at a gallery event late last year, which had been delayed as many as 10 times on account of lockdowns, a blessing was performed with the artists included present. Reopening was emotional; she describes how during the ritual a feeling swelled within her — an uncontrollable urge to sob. Without connection to the space, to makers and to artists, she'd felt her bearings were lost. To be back was a great joy.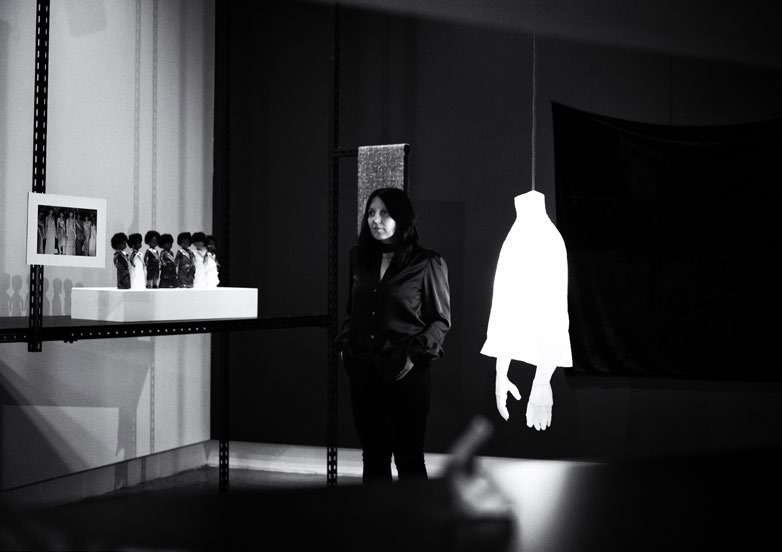 Paton says one of her proudest achievements is the financial trajectory of Objectspace.
Anna Rankin is a freelance writer and reviewer.
This story appeared in the August 2022 issue of North & South.