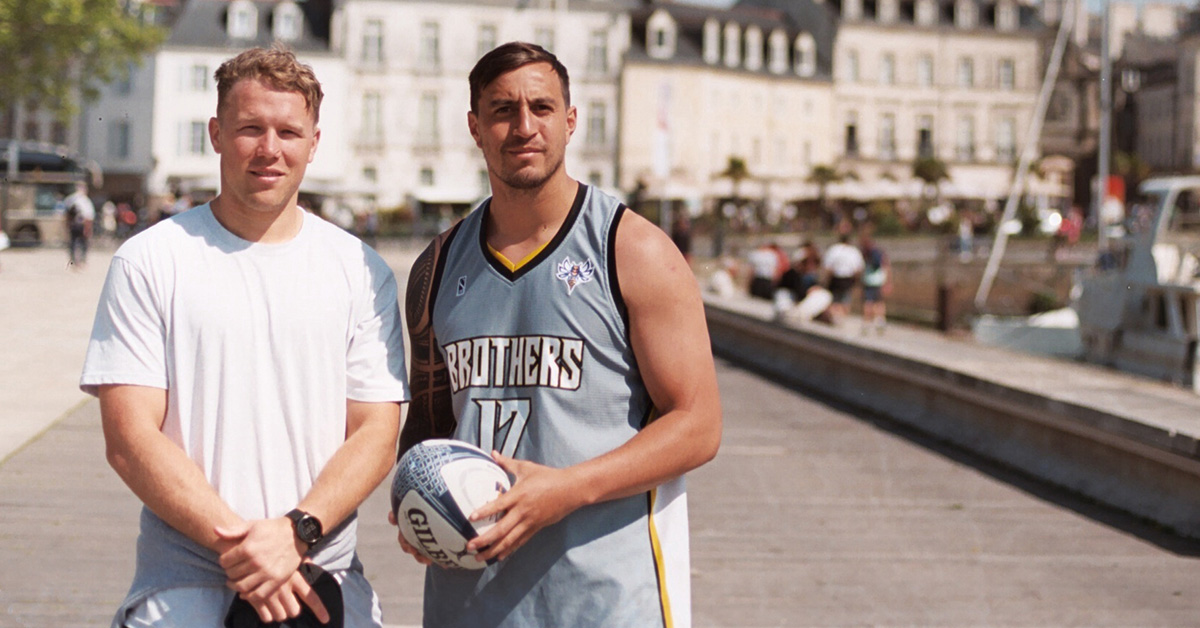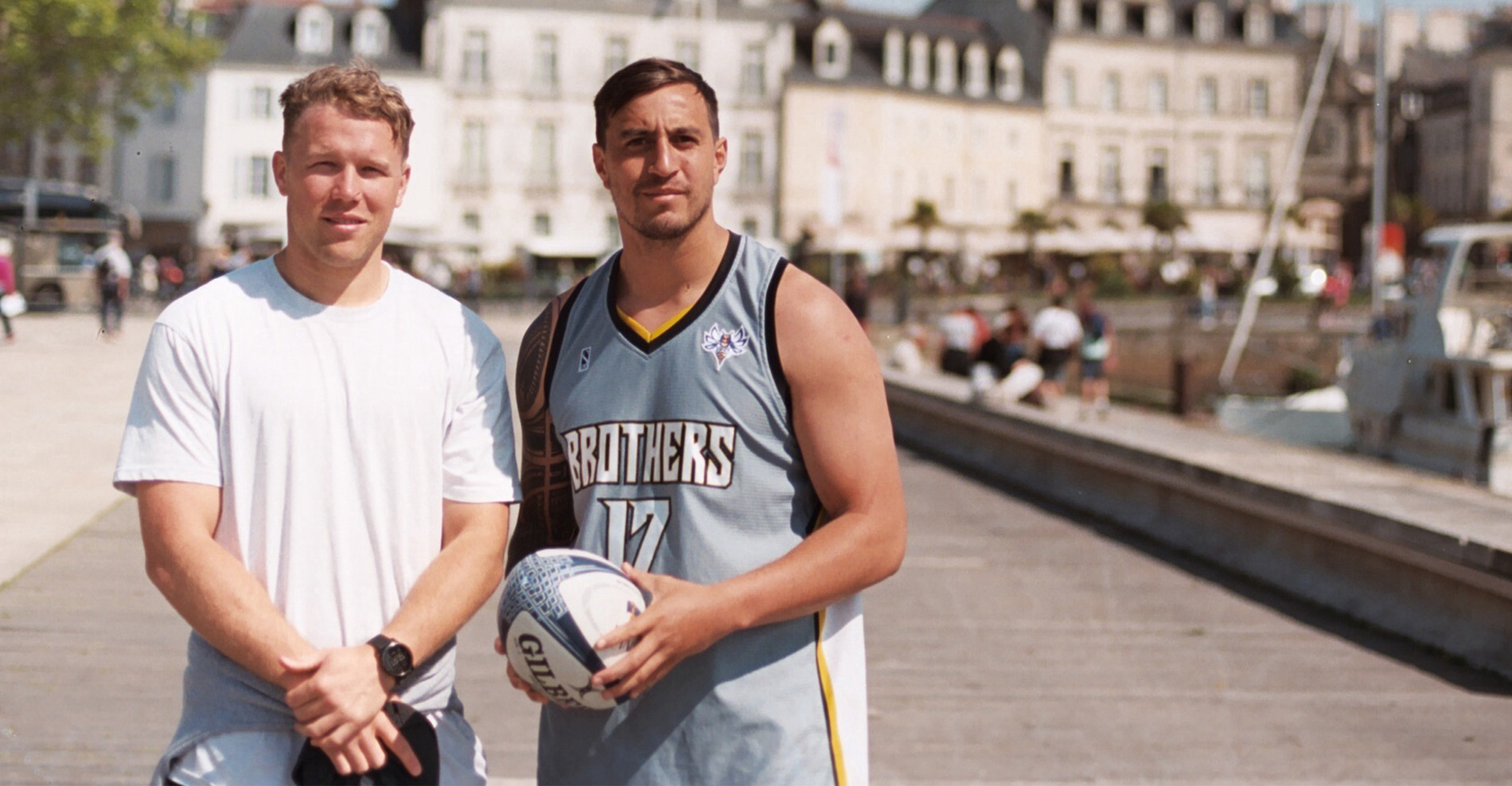 Above: Dan Hollinshead (left) and Ambrose Curtis looking surprisingly fresh after a night spent celebrating a rugby win.
For an increasing number of talented young rugby players, the lure of adventure and serious cash playing for top tier French clubs is winning out over the potential to be an All Black.
If the borders of Italy look a bit like a boot kicking a football-shaped Sicily, then perhaps France resembles an enormous rugby jersey. Supposing this is acceptable, Vannes, a Brittany town of some 50,000 inhabitants, would find itself tucked into the right armpit.
On the second Saturday of May, Vannes' cobblestone streets are packed for the weekly market. All the region's greatest hits are here: the cider, the caramels, the gateaux Bretons, and of course, the seafood. Also noticeable are some worse-for-wear locals still up from Friday night festivities. The timber-framed buildings provide essential shade to both the produce and the hungover.
In the west of France at this time of year, the sun sets late. The night before, Aurrillac, a rugby team from the centre of the country, came to play in the twilight at a sold-out Vannes home ground.
To someone accustomed to New Zealand rugby culture, an evening at Stade de la Rabine can be eye-opening. Entering the grounds, you are greeted by a chorus of bagpipes which, it turns out, are not just Scottish wind instruments. People smoke cigarettes in the stands like their lives depend on it. What would be a punnet of hot chips in the hand of a boozed fan at the other end of the planet is instead a savoury buckwheat crepe full of ham, cheese and egg. The crowd is beyond animated; chanting and Mexican-wave participation is near-universal. It certainly does not feel like the penultimate game of a second-division team that has by all accounts underperformed this season.
Kiwi players make as much as five times more in France as back home, return flights are paid for, and they're offered allowances, cars — the works.
Of course, some things are familiar. Teenage boys acting tough to impress teenage girls looks to be a universal phenomenon, as are softly spoken middle-aged men who grow old alongside their local sports clubs.
One of these men, Sevestre Louis, watches intently as the ball is kicked off, his eyes fixed firmly on the state of play. Louis has been a member of Vannes Rugby Club since 1978. He says a lot has changed over the last few years, especially after his team was promoted to the second division in 2016. "The money has increased, and the international players have brought a new level of professionalism."
The reason the crowd feels like they have momentum is because they do. Not game after game, but season after season, the rugby here just keeps getting better. Louis says the crowds never used to be like this, he says people from all over the region are coming to watch now.
Snowballing public interest and the associated (and increasingly valuable) broadcasting rights over the last couple of decades have seen French rugby clubs pay players more than anywhere else in the world. The surplus talent from places like Fiji, South Africa and New Zealand have flooded the French leagues to cash in. Tana Umaga's 2006 move to Toulon more-or-less marks the start of this trend.
In recent years however, France has begun regulating the flows of incoming players. In the 2021–22 season, across both major French divisions, 16 of the 23 players each team fields per game must be what the French term "Jeunes Issues de Formation Française" (or JIFF for short), which roughly translates as "Made in France". Meaning, they must have spent at least three seasons in an approved French training centre before entering the professional leagues — which excludes virtually all international players. This system, designed to prevent the delocalisation of clubs and foster the French game, prioritises French players over foreign players who are often significantly more capable. Less space for international stars and increased competition among them for spots in the first division (known as the Top 14) has resulted in some high-quality athletes opting to now play for second division (Pro D2) teams.
This has improved the lower-league French players' abilities via skill transfer. This has in turn increased the competition's quality, boosted public support and raised players' wages. Pro D2 is now a highly competitive, closely followed and world-class domestic rugby competition. According to the French newspaper Ouest- France, even in Pro D2, the average annual salary for players in 2020 was €75,000 (about NZ$120,000); international players tend to make above the average and considerably more than what they would at home.
Late last year, at what seemed like the peak of his career, midfielder Ngani Laumape, 29, passed on renewing a "low ball" All Blacks contract, choosing instead to play in Paris for Stade Francais. While it's not uncommon for rugby stars to end their careers in France (think Dan Carter or Conrad Smith), a player of Laumape's age and calibre skipping town is relatively rare. But for those exceptional players who nevertheless find the national jersey just out of reach, an early-career move overseas has become relatively commonplace. In the last northern season, there were 53 Néo-Zélandais playing professional rugby in France.
France makes sense: Kiwi players make as much as five times what they might make in New Zealand's National Provincial Championship, return flights are paid for, players' visas and accommodation are sorted, and they're offered allowances, cars — the works. All in all it's a pretty great place to spend an OE.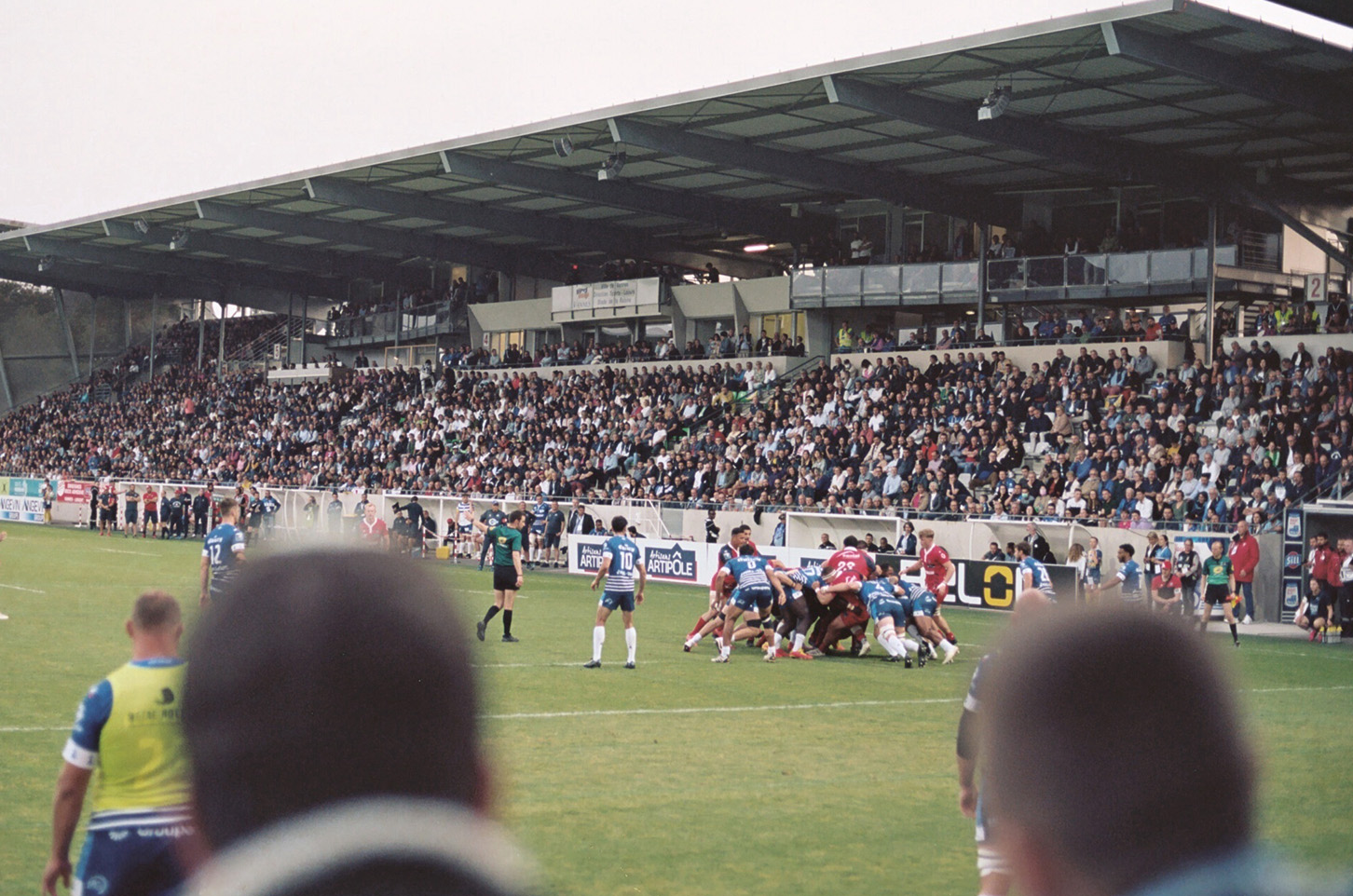 Stade de la Rabine, in the centre of Vannes, has a capacity of 9500. All photos: Gregor Thompson.
Back in Vannes, it's the 28th minute of the game and Wellington-born left-winger Ambrose Curtis steps off his left foot, breaking through the line. Before the fullback gets to him, he quickly offloads the ball to the first-five, who scores between the sticks.
Now 30, Curtis grew up playing club rugby for Oriental Rongotai in the capital's eastern suburbs. He represented Wellington and Manawatu, and played for the Māori All Blacks and the New Zealand team on the international Sevens circuit. After one disappointing season with the London Wasps he joined Vannes in 2017.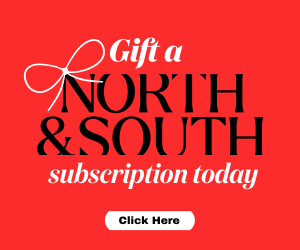 Curtis has been here for four consecutive seasons, and built a life for himself. He can speak an impressive amount of French and has converted from flat to sparkling water. His local café has created the "Ambrose croissant", an avocado-filled croissant with bacon instead of the salmon preferred by locals, just for him. Vannes kind of suits him: "They love to have a beer and they're big on salted butter caramel," he says. "I can't get enough of the stuff."
Every pass these boys throw, every try they score and every tackle they make, the world's rugby centre of gravity tilts that wee bit closer to Paris.
Just before half-time, Curtis capitalises on a defensive error and throws a long pass right to his opposite winger, who dives for a try in the corner. The crowd goes ballistic. The try is successfully converted from the touch line and the crowd loses it again. The bagpipers take a much-needed break to refill their pitchers of beer.
Curtis is one of six Kiwi playing for Vannes. For his Tauranga-born teammate Dan Hollinshead, using rugby to see the world is a no-brainer. Now 27, Hollinshead has spent most of his career bouncing between hemispheres. He's played five seasons for Bay of Plenty, had a stint in Super Rugby for the Highlanders, played two seasons in Japan, and one in the United States. For now, he's playing for Vannes until 2023 when he'll become a free agent again.
An ordinarily chirpy first-five, Hollingshead says he's never been so quiet as he is in Brittany — he's still getting a handle on French. When everyone's delivering their motivational speeches in huddles, he sits tight, knowing that by the time anything he says gets translated it will probably have lost its oomph. "You get used to it," he says. Besides, he's fluent in the language of rugby.
It's true that Hollinshead sometimes misses home. They all do. He misses joking around with his mates, and he misses the pies. But he's stoked with the doors rugby has opened for him, and to have made it to this little medieval town on the other side of the world. "Like wow, this place is beautiful," he says. That's what he loves about his job. "You can jump on a plane and be in Portugal within an hour. It's awesome."
He and his partner, Ruby Mills, who has taken a break from her career as a lawyer to join Hollinshead in France, took a few months' vacation after the season finished in June, before returning to Vannes for pre-season training. For Ambrose Curtis, Covid prevented him from seeing his family for more than three years. He flew directly back to Wellington for some R&R. He was looking forward to it — though he did wonder what his mates might think of him when he ordered a San Pellegrino.
Both Curtis and Hollinshead are signed to play in France after the European summer break. Here, they're doing what they love while making a much better living from it than they could have back home. Both wonder why more players don't follow in their footsteps, though they do say the dream of one day playing for the All Blacks, combined with a fear of the unknown, still keeps a lot of excellent players in Aotearoa.
For France and French rugby, the skills and knowledge imported players pass on has helped lift standards. France beat the All Blacks convincingly 40″25 in Paris last November before this year winning a Grand Slam to take their first Six Nations Championship in 12 years. Every pass these New Zealanders throw, every try they score and every tackle they make, the world's rugby centre of gravity tilts that wee bit closer to Paris. New Zealand will play France in the opening match of next year's Rugby World Cup here on French soil. The French are favourites to take home the Webb Ellis Cup for the first time.
When the whistle blows, and the sun has finally set over Stade de la Rabine, it's been a flogging. Vannes beat Aurrillac 51–17. A local newspaper later describes the game as an "undeniable festival of offence". An elated crowd have been given exactly what they came for; it is their most comfortable victory this year and it inspires their imaginations for the next.
As the players head into the changing room, former All Black front-rower John Afoa waits at the edge of the tunnel in a buttoned-up shirt to congratulate them. He is here to see his new team play. The 38-year-old just signed a two-year contract with Vannes to see out his career.
This is more good news for superfan Sevestre Louis. He has a big grin on his face. "Keep 'em coming," he says.
Gregor Thompson is a Kiwi writer living in Paris.
This story appeared in the September 2022 issue of North & South.