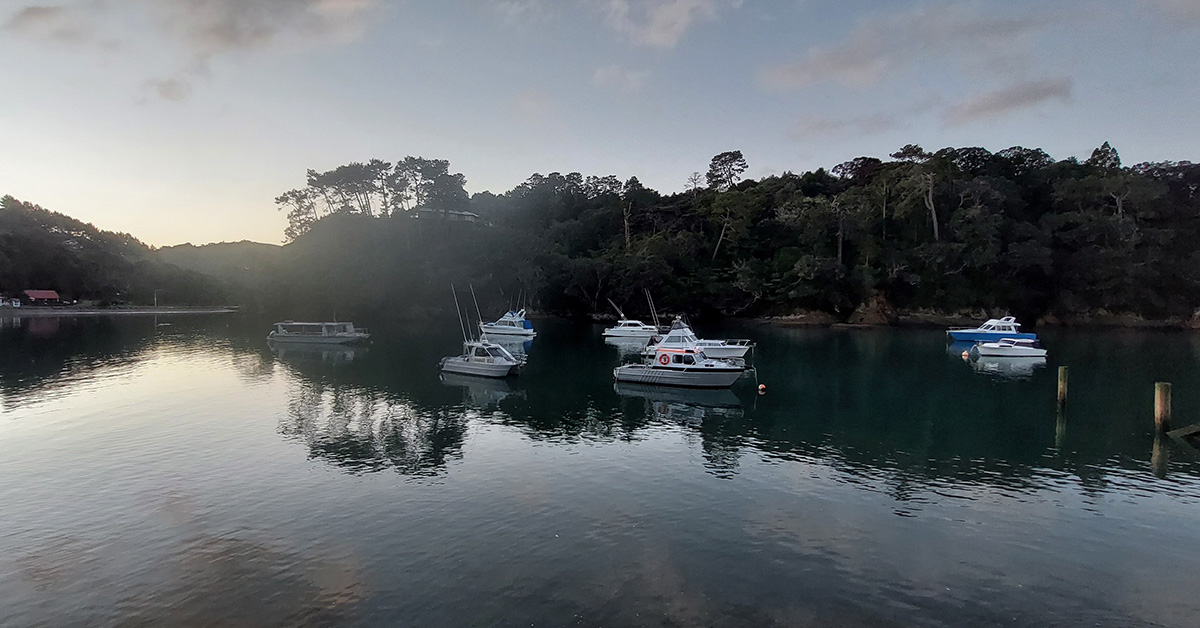 Above: The small wooden wharf in Leigh, below, is a place Tulia Thompson, her partner Craig and his son Henry, 9, visit often.
A popular weekend escape for Auckland road trippers, the tiny town of Leigh is home to a tight-knit and big-hearted community.
Story and photographs by Tulia Thompson
The first time I went to Leigh, I was 12 years old and hoping to see whole shoals of little fishes at Goat Island Marine Reserve. Instead, I got my first blinding migraine. My dad was driving our marigold-yellow peoplemover around a glary stretch of road past Orewa Beach, and my brain suddenly felt squeezed and rubbery. The intensity of pain was unfamiliar, but Mum pronounced it a migraine — my grandma got them and took to bed for days at a time. No matter. The intense physical pain suffered by one of your children wasn't the kind of thing to stop my mum and dad on a family adventure. We carried on anyway.
My Fijian dad loved Goat Island because it reminded him of the fish in coral reefs back home, albeit much colder. While my four siblings swam in the shallow aqua water, I lay under a tree, face down on a faded, orange beach towel, trying to sink into the pebbly sand. The Fijian word for migraine, kuita, is the word for octopus, which is also what it felt like. My two younger brothers, aged seven and five, fed the fish with white bread from a red, plastic Tip Top packet. Too young to comprehend my pain, they kept trying to entice me to look at fishes. I would not."
My partner Craig's family are from Leigh, so these days we spend a lot of time there, especially over summer. My nine-year-old stepson and his cousins usually sleep in one of the bedrooms, while Craig and I put up the big, heavy canvas tent his family bought in the 90s. It has tent poles of three different — but deceptively similar — heights, and only works when each type of pole is correctly placed. It's like the Rubik's cube of the tent world. Last year it took us more than an hour to put it up, even with Craig's mum's colour-coded handwritten instructions. One December to the next is apparently enough time to forget the whole tent-building procedure.
Migraines are still a common feature of my time in Leigh, either getting them or trying to avoid them. As in my childhood, my migraines are triggered by photosensitivity, so November until March is migraine season, and I wear dark sunglasses constantly. But I am also absentminded, and lose sunglasses everywhere. As Leigh has no supermarket, I often have to pop into the bright blue general store on the corner of Cumberland St to buy cheap sunnies to replace the ones I've lost. The shop keeper, Robbie, is a kind-hearted soul who always has dog treats in his pocket for the random neighbourhood dogs that pop in to visit him. Some dogs turn up for treats mysteriously without their owners."
Each summer my partner and I put up the family's big, heavy canvas tent. It's like the Rubik's cube of the tent world. Last year it took us more than an hour to put it up, even with Craig's mum's colour-coded handwritten instructions.
Kind-heartedness is probably something of a Leigh trait, maybe it is because only 600 or so people live there, so people are more community-minded. Craig's mum Helen belongs to a community group called "Waste-Free Leigh Sewing Group" that meets at the Leigh Hall for two hours two mornings a week to sew products from rescued fabrics. Everything is provided, although some bring their own sewing machines. Even those who don't sew can get involved by cutting, ironing and folding. They started off making reusable shopping bags to replace plastic bags, but now sew a range of items. A few years ago, at the pop-up shop the group had at Leigh community art gallery, I bought a loose-fitting brightly patterned kaftan to throw over my togs, and since then it has been a summer staple.
One of the secrets of the sewing group's success is that Betty, Craig's 91-year-old grandma, is an excellent dressmaker — she used to be a commercial machinist. A few years ago, after I bought a second-hand sewing machine off Trade Me (a rookie mistake), she taught me to sew my first project: a simple carry bag, while we chuckled the whole time.
Helen and Betty and the rest of the sewing group made over 30 costumes for the Leigh School play this August, an adaptation of Celia Seagull and the Plastic Sea by Nicole Miller. Leigh Primary has around 60 students. The book is about a single seagull, the titular Celia, but I counted at least 12 seagull costumes, with bright yellow felt beaks above the children's faces, and angular panels of black material across their arms to be black wings."
Seagulls are a familiar sight at Leigh, which is a fishing village. Leigh Harbour, or Omaha Cove, is a small inlet in Omaha Bay. We drove down to the old wooden wharf on a recent winter night. The sky was pale apricot, slipping into dusk, and through the fading light I could make out native bush across the harbour. At least seven fishing boats were dotted on the dark water. A family was fishing in puffer jackets and beanies, beside them the ubiquitous blue-and-white chilly bin. Fish are unloaded at the wharf for processing at Leigh Fisheries. The company website says it catches fish on long lines, from small fishing boats of less than 13 metres.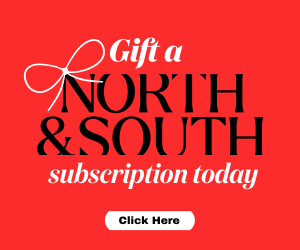 Craig and my stepson Henry spent many hours fishing at Leigh Wharf without catching anything. Craig's real motive for fishing there was that it was both safe and convenient. He could take Henry down as a chubby toddler and keep him entertained. Unfortunately, this has backfired: the constant sense of disappointment wrought by fishing doesn't work for postmillennial kids used to constant rewards. Henry now has no interest in casting his line."
At Christmas, Santa is driven around the streets of Leigh by the Leigh Volunteer Fire Brigade, throwing out Macintosh's Toffees and Fruit Bursts to waiting kids."
I love going to Leigh Sawmill for gigs because I've always preferred low-key, intimate performances to those at bigger venues. I heard the Dunedin rock band The Chills perform there in 2020. I was curious to hear music from my childhood; "I Love My Leather Jacket" and "Pink Frost". Lead singer and songwriter Martin Phillips was genuinely amazing, but is also somewhat of a tragic figure. I felt elated and sad at the same time; which is perhaps reflective of that distinctive Dunedin sound. We stood around the smoky fire pit, looking at the pale full moon while drinking apple cider. Most of the audience were older Pākehā men — no doubt Flying Nun aficionados.
The last time I went to Goat Island Marine reserve, we made the mistake of going during the week after Christmas, and instead of experiencing wild nature and solitude, the small beach was crammed end-to-end with Kathmandu beach shelters spaced less than 10 centimetres apart. There's a practicality to beach shelters given our harsh UV, and the beach only has a few trees. But I couldn't help thinking about whether they'd all just end up in landfills. I swam in the soupy sea with the crowd, and couldn't see any fish. We left to get away from the chaos, stopping outside Leigh Sawmill for real-fruit strawberry ice-cream, which melted quickly in the hot sun.
Tulia Thompson is a The Next Page intern, a role made possible by NZ On Air's Public Interest Journalism.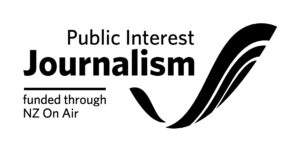 This story appeared in the December 2022 issue of North & South.