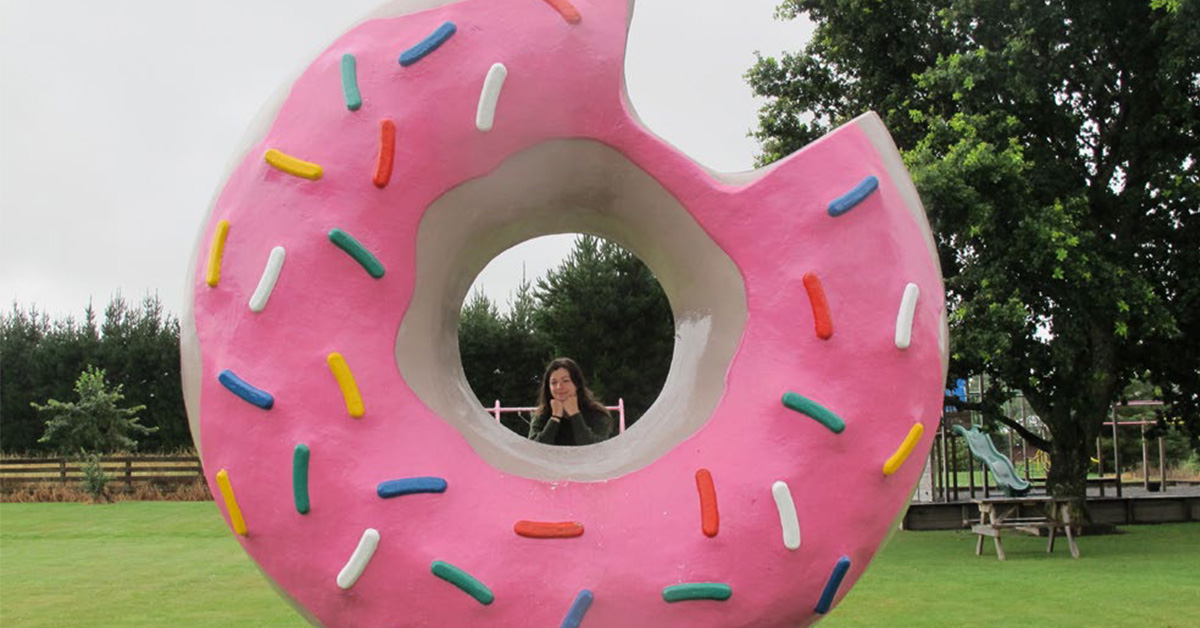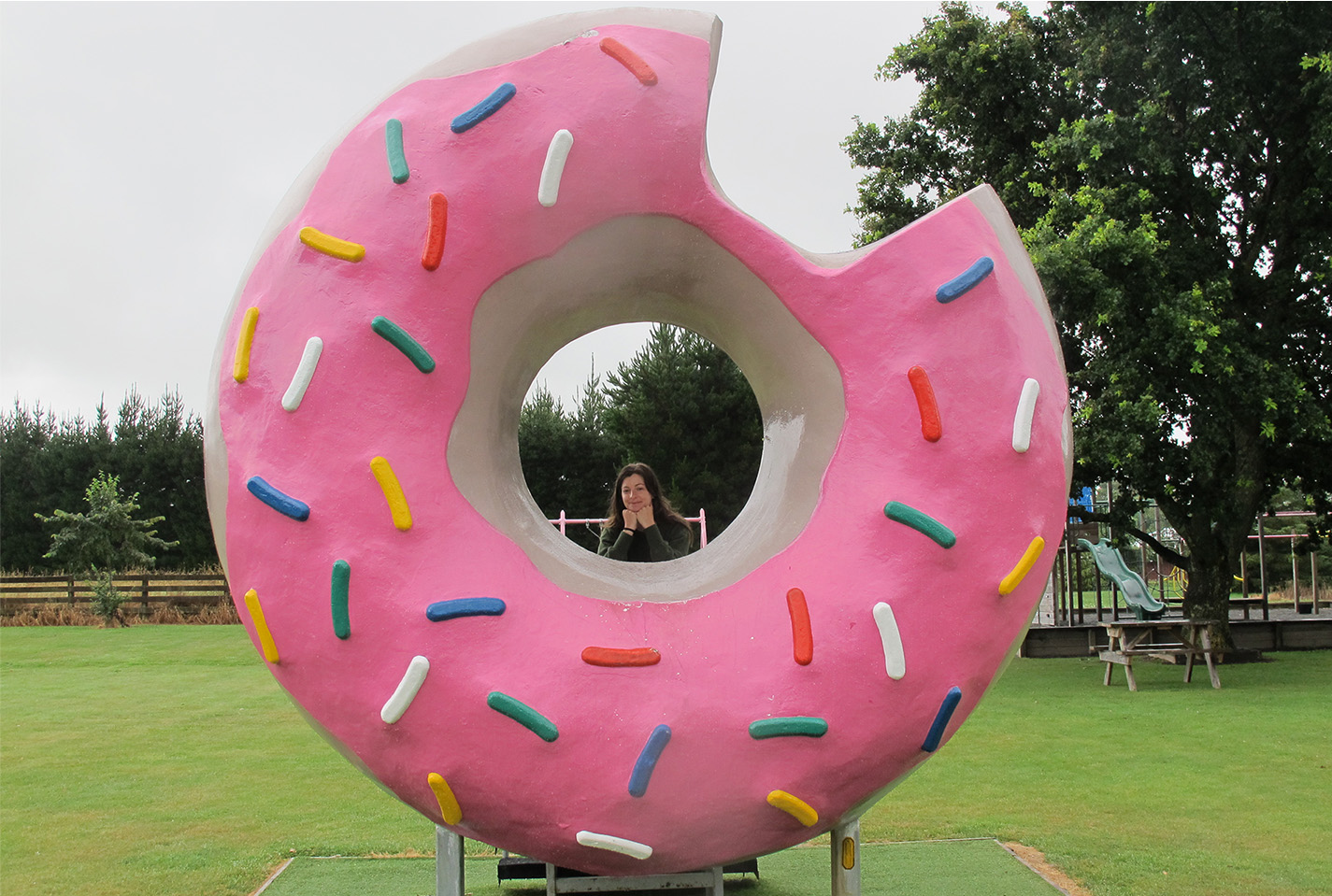 Romance on the Great Alpine Highway (SH73)
When weary travellers find a welcoming hotel, who needs fluffy robes or flashy furnishings?
I've always had a penchant for imagined romance. Once, when I failed to exchange numbers with a one-night fling, I checked the letterbox every morning for two weeks. Surely, he would drop off a love note, a single rose, a box of chocolates? He did, after all, know where I lived. Sadly, all that arrived was a reminder to renew my car's registration.
In the lead-up to a month recently spent travelling the South Island in my partner's old van, I similarly imagined it as a romantic, bohemian road trip straight out of a movie shot on 35mm film. I felt let down when constant sunblock application and a lack of hot showers caused us both to break out in pimples. That when it rained the sheets got soggy and muddy. That my hair, which should have been falling in beach-babe waves, was instead stuck together in a dreadlocked mass. That he found my playlists annoying.
We had just traversed Arthur's Pass and were driving behind a cattle truck, arguing about the correct speed at which to take the slippery road, when the sight of a giant doughnut distracted us from our squabble. About four metres in diameter, the enormous chunky ring was coated in a glossy pink glaze with rainbow sprinkles.
It is instantly recognisable to anyone with at least a passing familiarity with a certain long-running cartoon show that this is the exact kind of doughnut favoured by one Homer Simpson. It sits at the edge of this small Canterbury town (population 318 at last count) at the foothills of the Southern Alps because the town shares its name — Springfield — with the town Homer's family has resided in since The Simpsons began in 1989.
It wasn't until 2007 that a doughnut arrived, a gift-slash-publicity-ploy from 20th Century Fox ahead of the release of The Simpsons Movie, which went on to make more than $500 million worldwide. But this isn't that doughnut.
In 2009 the original perished in an arsonist attack — the culprit is still unknown and, presumably, at large. Heartbroken, the town rallied to make a temporary replacement with what they had to hand — which happened to be a tractor tyre. A laminated plaque was installed at its base, explaining that this was a baby of the original doughnut, though its paternal lineage was a mystery (the Taihape gumboot perhaps, or the Ohakune carrot?). Like mum, the baby had a big bite taken from one side. In 2014, a robust replacement was completed. Made locally from solid concrete and weighing six tonnes, this one is flame-resistant.
Our stomachs were grumbling, the chilly-bin supplies having been substantially diminished by a long, hard overnight tramp, and sweat still stuck to our backs . We pulled into the Springfield Hotel. Its roadside sign promised "Great Country Hospitality" in a chunky slab serif, cowboy style. The pub has been standing a while — it was once a place where horse-drawn coaches pulled up. The veranda wrapped around the first storey has a criss-cross balustrade.
Much of our road trip had been punctuated by old pubs like this one, though many of them were boarded up and derelict. We projected fantasies onto these abandoned beauties, imagined buying them for cheap and hardly doing them up at all (we wouldn't want to be trendy gentrifiers, naturally). Should the discount we offered to locals be 20 or 30 per cent, we wondered. We had better have a pool table, and a dart board, and meals that always came with hot chips and gravy. We'd live in a room of the upstairs hotel, and I'd have a writing desk there. Around the back, we'd have a vege garden, to which he'd tend. Its produce would be on the menu, but it wouldn't be organic because we would definitely use slug pellets. He'd cook because I can't, and I'd pour pints — but just the classics; absolutely nothing crafty. Every once in a while a live band would come to play and there'd be a bit of a knees-up.
Through a red door the bar was dimly lit, its wooden panels gleaming. It was a dead ringer for the imagined inside of every pub we'd passed without stopping at so far; warm and soft, with a smile thrown at us right away from the woman behind the bar. A few burly men played pool. On the wall hung a dart board. A father and his lanky teenage son sat at a bar leaner. A Rhianna video played silently on a TV screen above the heritage fireplace.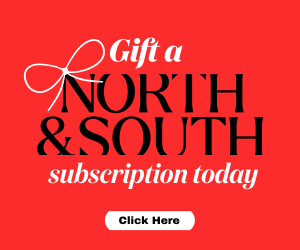 We ignored the menu, opting for the special and a pint each of the cheapest lager. The barmaid, with a tint of blue in her hair, waved us off with our Speights and disappeared into the kitchen. To me, regrettably a Jafa, small-town locals are a bit of an exotic species. And having learned English as a second language after a childhood in Argentina, deep Kiwi accents remain unintelligible to me. I could only smile at friendly conversation attempts, while my partner neatly slipped into the vernacular.
The specials arrived. Two big rectangular plates, piled with chips, salad, thick cuts of steak and mushroom gravy. The steak was perfectly rare and juicy. I even enjoyed the salad, an assortment of fresh veges cut up small — as a salad should be, something many restaurants seem to have forgotten. Rhianna switched to Katy Perry, then Paramore.
The pain from tramping began to settle in. It was a Wednesday, the locals were heading home, and the bar was closing up. Rooms upstairs cost $80 a night which, compared to sleeping in the van, was a bit pricey. But the van didn't have a shower or breakfast included. And the room didn't have tramping boots festering in it. We swiped our cards through the eftpos machine and were handed a key attached to a hefty chunk of wood with the number nine on it. Scenes started to flood my head, many of them mimicking fancy-looking photos I'd seen on the Chateau Tongariro Hotel's website. The word hotel denotes a certain luxury, suggests marble in the bathroom, fluffy robes, and room service under shiny silver domes. I have not had many opportunities to stay in hotels — instead there have been spare rooms, couches, hostels, tents and, once, a bus transfer station.
Much of our road trip had been punctuated by old pubs like this one, though many of them were boarded up and derelict. We projected fantasies onto these abandoned beauties . . .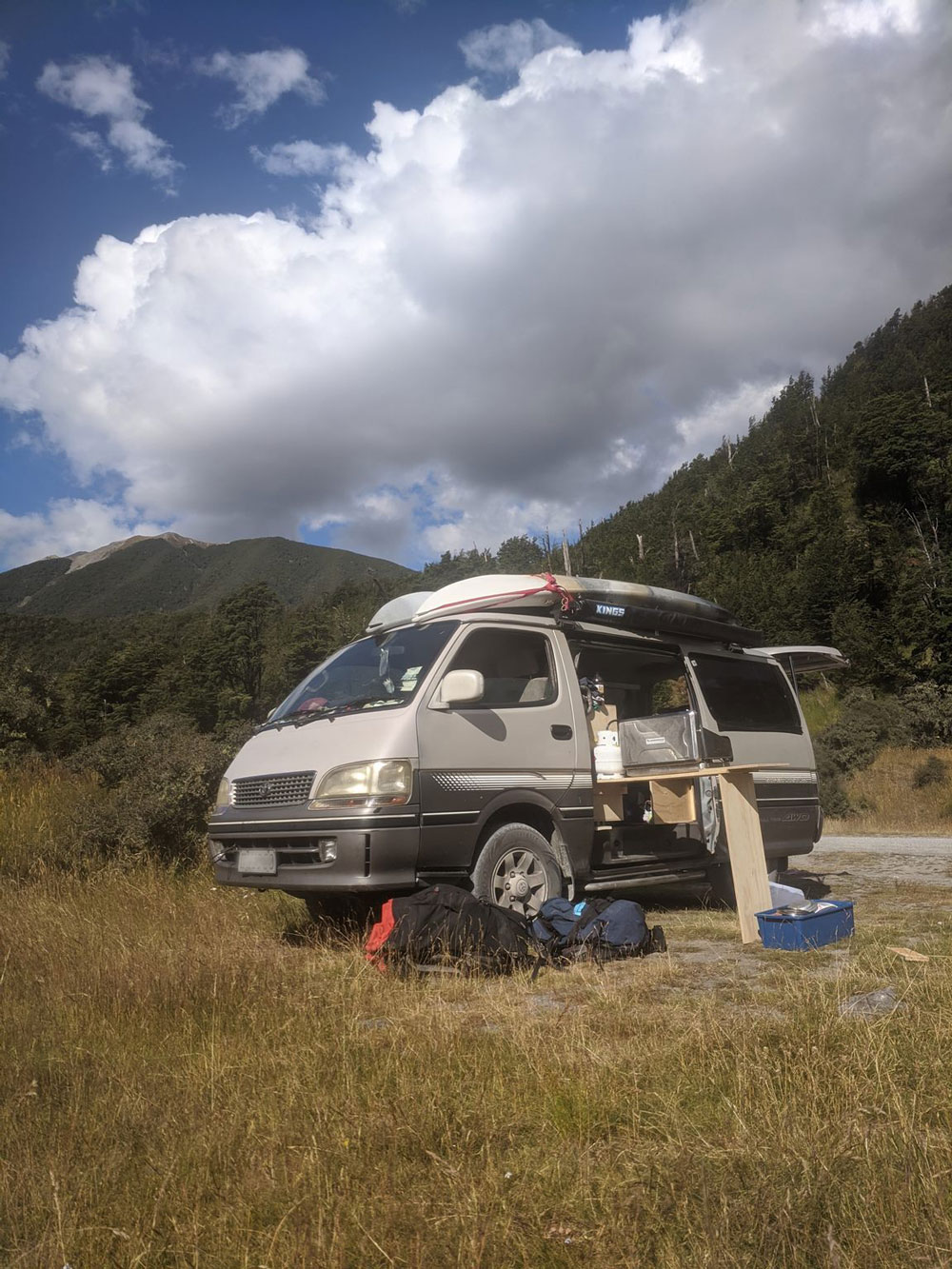 We braved the stink of the van to grab our toothbrushes before heading upstairs. Room nine was a bit anaemic, the walls a yellowish cream with a few dents and cracks. On the bed two towels were tightly rolled, rather than folded into elegant swans. The romantic fantasy was punctured by a sinkingly soft bed, a dead huhu on the floor of the bathroom, and, unfortunately, no toilet paper. Perhaps, though, the famous country hospitality isn't flashy furnishings and over-the-top fabric arrangements. Instead it's a perfect meal in the warmest pub, and a steak to which no other will measure up. It's a romance that isn't opulent luxury, but homely comfort instead.
In the morning, I slopped through the muddy little field to take a photo with my face in the doughnut hole.
Gabi Lardies is North & South's junior writer, a role made possible thanks to NZ On Air's Public Interest Journalism fund.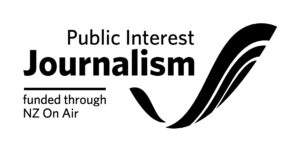 This story appeared in the January 2023 issue of North & South.