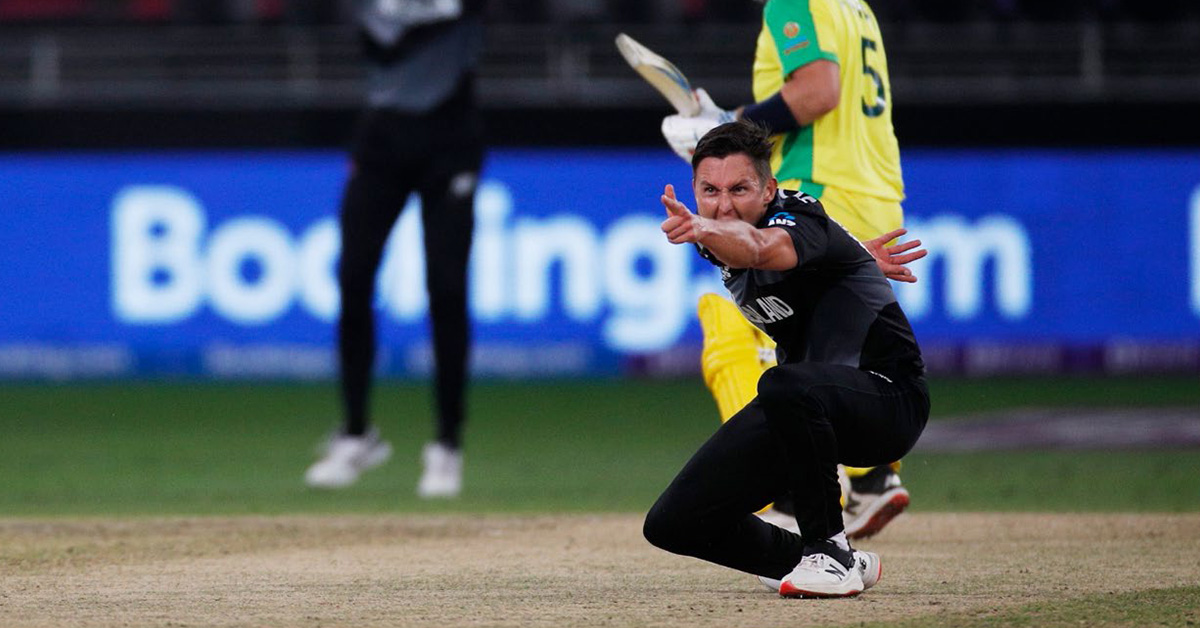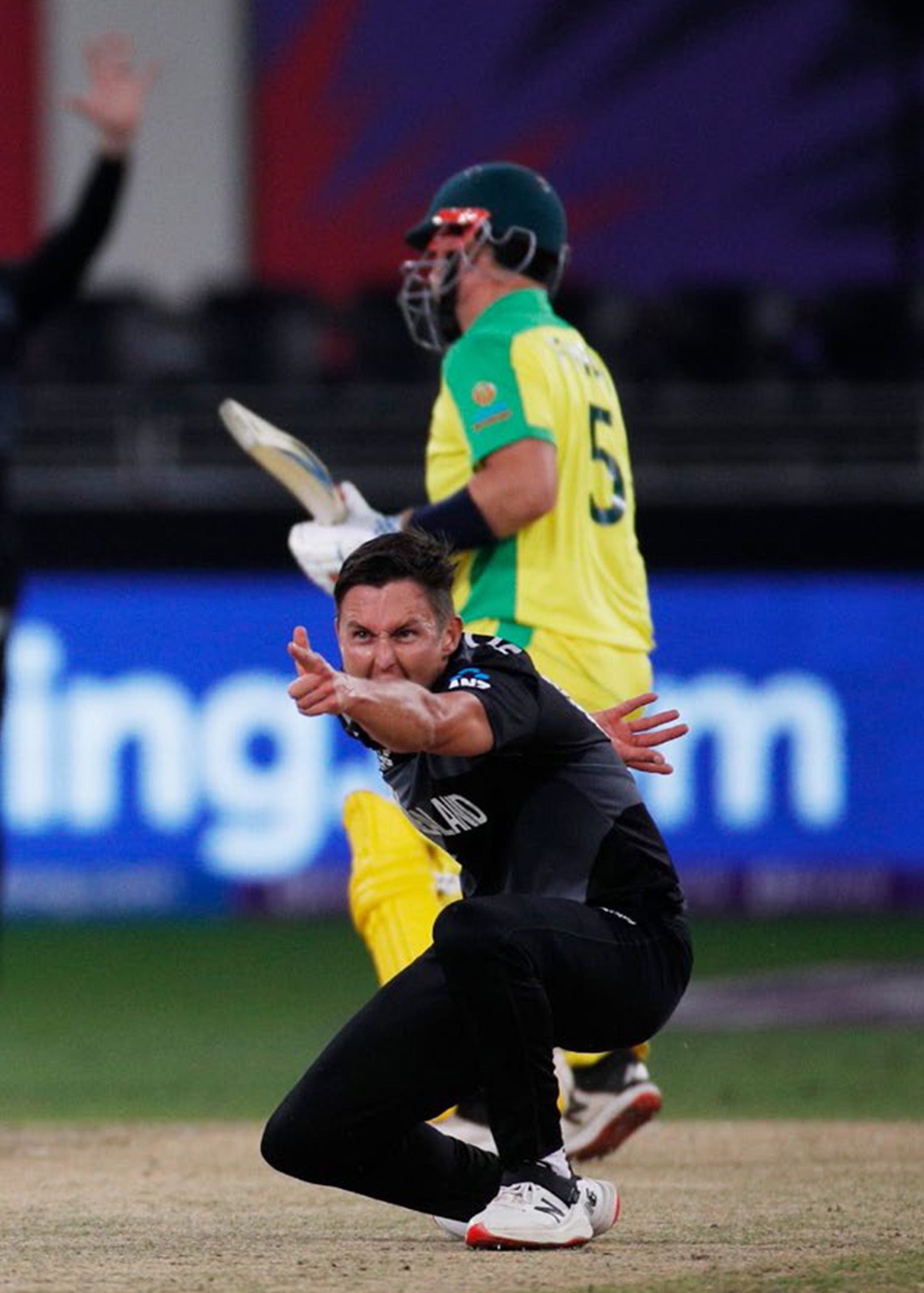 When Only Rain Stops Play
With the proliferation of lucrative professional cricket leagues across the globe, there is more of the sport than ever before. The paycheques are getting bigger as the risk of burnout grows — and bigger still are the decisions New Zealand's best players are having to make about their futures in the game.
By James Borrowdale
Trent Boult in action at the ICC Men's T20 World Cup Final in Dubai, November 2021. Photo: Hamad I Mohammed, Reuters.
As evening stole across Karachi, stealing with it the chance for the one wicket the Black Caps needed to secure a rare series victory in Pakistan, the ghost of Trent Boult's most recent Test performance emerged to haunt the half-light of the dying day. Then, in June last year on a much-distant edge of cricket's far-flung geography — lush Headingley in Leeds — and Boult's opening second-day spell had approached the perfection to which his Black Caps career often soared. A succession of waspish in-swingers to the right-handers, out-swingers to the left, relentlessly sought the stumps, the ball swerving around and between batters' defences like a tiny red moon in orbit, as his opponents' mouths were frozen into cartoon Os of astonishment at finding the wickets disarranged so surgically behind them. At one stage England were four down for 21, and while the middle order would muscle the hosts out of trouble — New Zealand would lose by seven wickets — Boult's was a display of swing bowling elevated to its Platonic ideal.
How fervently then, one wonders, did new Test captain Tim Southee wish he had that resource to summon on the final Karachi day? Might the presence of Boult have made a one-wicket difference as the Black Caps pursued their first Test-series victory in Pakistan since 1969? But Boult and his 317 Test wickets were elsewhere, dressed not in white but in lime-green, dishing out deliveries in four-over batches for the Melbourne Stars in the Big Bash League (BBL), Australia's Twenty20 competition.
Forty of the world's best hundred players in the T20 format, in which batting sides are limited to 20 overs each, are now, according to the Federation of International Cricketers' Associations (FICA), free agents like Boult, without a central contract tying them to a top-nine cricket country. It is a fundamental change for a sport that — since the Anglo-Australian rivalry became ascendent in the late 19th and early 20th centuries — has relied on national rivalry to structure its most dominant form. The advent of T20 cricket, originally conceived as a mid-season diversion from the English domestic game, has proved the basis for a challenge to that model. A TV-friendly format of the game that sucks private capital into its slipstream, it has found its perfect expression in the irrepressible energy of the Indian Premier League (IPL).
First staged in 2008, in maturity it has blossomed, fed on the fecund soil of a massive, cricket-obsessed nation, into the world's second-most valuable sporting league, trailing only the United States' National Football League (NFL) in per-match value, after last year's sale of its four-year broadcast rights for over US$6 billion. It looms as the new hegemon of global cricket — in danger, according to FICA's latest biennial report, of becoming cricket in the way Major League Baseball or the NFL are synonymous with the sports they package for the public. You can make a convincing case, says Jarrod Kimber, a journalist The Guardian once dubbed a "22nd-century cricket writer" and thus well-qualified to contemplate cricket's future, that the owners of the Kolkata, Mumbai and Chennai franchises are now the most powerful people in cricket — at the expense of the erstwhile powerbrokers, those associated with the various boards who control the game in their respective countries, or of the International Cricket Council (ICC), the member-controlled organisation that strings them together.
"I definitely think the primacy of international cricket is being challenged, there's no question about that," chief executive of the New Zealand Cricket Players Association Heath Mills told me in a meeting room in the bowels of Eden Park. And as if trying to fight off that challenge, the traditional administrators of the game have scheduled more cricket than ever before — the recently released 2023–27 Future Tours Programme (FTP), an agreement hashed out between ICC full-member countries that determines for the next four years who plays whom and when, contains 777 international matches, as opposed to the 694 of its predecessor. There are also more ICC events, including the biennial T20 World Cup, to squeeze in. This occurs at a time when, following the example of the IPL, big-money T20 leagues have proliferated across the globe, increasingly in countries that, protective of their product and the value their best players bring to it, refrain from scheduling international cricket while their T20 league is in progress. More cricket, less time and fewer windows when two countries are both unencumbered by internal T20 commitments. And for the players, a burgeoning number of options as to where they play their cricket — including two new entries stacking the southern summer's cupboard: the SA20 and International League T20, in South Africa and the United Arab Emirates, respectively.
"Realistically," says Greg Barclay, the New Zealander who was re-elected for a second term as chair of the ICC not long after we met in downtown Auckland, "something has to give. There's just not enough room in the calendar for one, the amount of cricket, and two, the demand on players' time . . . It's a problem for the administrators. It's a problem for the players. And it's obviously going to pose some problems for the fans, because I suspect the bit that gives is the long form of the game."
Boult requested release  from his New Zealand Cricket (NZC) contract in August last year, citing his "three young boys who only see dad for eight weeks a year at the current moment". NZC made it clear that while he'd be considered for international selection when his league commitments hadn't ruled him out entirely, priority would be given to contracted players. It remains to be seen how much more long-form cricket he will play — or even whether that Headingley masterclass was his Test-match swansong. "If I don't play any international cricket . . . then that might be me — a couple of leagues a year and 10 months at home rather than the other way around," he told Stuff at the time of his decision. (Boult declined my request for an interview, confirming over email only that time with family was at the heart of his decision.)
Not long after, all-rounder Colin de Grandhomme also opted for release from his contract, simultaneously retiring from the international game, and in November, Martin Guptill, having slipped to the periphery of the playing XI, also stepped away from his contract. Jimmy Neesham was offered one of the spots left vacant by Boult and de Grandhomme but felt duty-bound to honour the T20 contracts he had sought when originally not offered a place by NZC. When we talked several days before Christmas — he was then with the Hobart Hurricanes in the BBL — Neesham spoke of the "fast-changing landscape" of modern cricket. When he first began to seriously consider a career in the sport — he was 17 when the inaugural IPL was staged — the options were limited to cricket at home for the summer, then club or, hopefully, county cricket in England for the New Zealand winter. Neesham's peripatetic latter-day career — and the list of teams he's turned out for, from Jaffna to Guyana, Edmonton to Delhi — is a lesson in how much the game has changed over the course of his career. "Geez, I wish I was 19 or 20 coming into cricket right now," he says. "It's an incredibly exciting time."
In the past two years, he says, investment in the game "has gone through the roof ", giving players the power to chart their own course through the cricketing calendar, finding their way along what he calls "different avenues of earnings".
Boult, for instance, as one of the two or three best all-format fast bowlers in the game, would've been paid in the region of $350,000 for his stint in Melbourne; the ILT20, where he played next, offered top players as much as $700,000; in the last IPL his services were acquired by the Rajasthan Royals for $1.6 million. Neesham followed the Big Bash with the inaugural SA20, where the Pretoria Capitals bought him for $340,000. In contrast, the top-ranked Black Cap — and Boult would've been very close to the top of the list — is paid an annual retainer of $523,396, with the 20th-ranked player receiving $367,196. The rest fall between those two figures. But that retainer, of course, is for 12 months. The SA20 will be over in a month, leaving Neesham free to turn out for Peshawar Zalmi in the Pakistan Super League, which follows in its wake.
"Geez, I wish I was 19 or 20 coming into cricket right now. It's an incredibly exciting time."
People, Neesham said in the statement announcing he had turned down the NZC contract, would inevitably see it as him "choosing money over representing my country" — which it wasn't: it was merely a consequence of being offered a place once it was too late. But it is a choice players are increasingly being asked to make — and who, honestly, would begrudge them if their decisions don't align with a fan's sense of national pride? More money for less work is not, in almost any other context, something that taxes our powers of decision-making. And cricket — commonly cited as the second most popular sport in the world, after football — has not, historically, placed a fair share of the profit it generates in the hands of players, something franchise T20 is only just beginning to redress.
"Hopefully," Neesham says, "we might see four, five, six million-dollar!contracts flying around in T20 leagues over the next 10 years, which will be probably a fair representation of the value that those teams are bringing to advertisers and other stakeholders." To use Kimber's example, is Steven Adams, who recently signed a $45 million two-year contract extension with the Memphis Grizzlies, a better basketballer than Boult is a cricketer? "Realistically, Trent Boult is higher up on the list, and these cricketers aren't idiots. They are friends with footballers and basketballers and they're looking at this stuff."
Nor is money the only consideration, Neesham says. The sheer amount of international cricket continues to rise. "It can become a bit of a grind at times for players . . . I certainly think international bilateral cricket has reached a saturation point." He cited the Australia-England One Day International (ODI) series that followed on the heels of the T20 World Cup. England white-ball captain Jos Buttler admitted he was "not fussed at all" by the 3–0 series loss, coming as it did after his team's victory in the tournament just finished. The series prompted legendary Australian captain Steve Waugh to declare the "public had almost overdosed on cricket", and former England fast bowler Steve Harmison dubbed it "meaningless cricket, played in a meaningless way".
"It's a bit of a warning sign that there's too much cricket, and that there's a bit of a fatigue factor going on with international cricketers," Neesham says. He saw a similar portent in the resting of Kane Williamson and Tim Southee, New Zealand's two best players, from the recent ODI series loss in India. "When you've got guys resting for the most important series of the year, you should probably be looking at the schedule."
Some players, notably New Zealand-born England Test captain Ben Stokes,!have retired from one form of the game, ODIs in his case: it had become "unsustainable", he said, "because of the schedule and what is expected of us". In the women's game burnout has also become an issue. On the back of T20, women's cricket is growing as fast as it is finally professionalising at the highest levels — the inaugural women's IPL starts this year and will further accelerate both processes. The Players Association is starting to grapple with this, says Mills. "We are now having discussions about workload issues for our best female players, because they are literally playing non-stop."
And yet, says Neesham, the security offered by a national contract remains a significant drawcard. Both Boult and Neesham played — sans contract — in last year's T20 World Cup in Australia, in which the Black Caps were beaten semi-finalists. Neesham found it "very, very difficult mentally" to play knowing that, if he were to get injured, there would be no additional institutional support to help him mend the instrument — his body — with which he makes a living. "If you get injured, you're on ACC and not getting any other kind of financial help for the next however-many months you are injured for." If he ruptures an Achilles while playing for New Zealand, he says, the contracts he'd signed with overseas clubs would immediately be "torn up". A free agent, Kimber says, "has to weigh all that up. And he's going to have to weigh all that up every time he plays for New Zealand."
But the pure emotional tug of pulling on a New Zealand jersey can override that and other practical concerns. "The reality is, guys still love playing for their country, guys still love running out onto the field with a silver fern on their chest. And, you know, guys are willing to make sacrifices financially to do that. But that obviously has to be within reason." For Neesham, that balance is yet to be found, especially with the advent of T20 leagues crowding our summer. "The contracts, the way they are structured, I think, will be a problem moving forward. I think, with how rigidly you're required to stay in New Zealand during the summer and commit to New Zealand and domestic cricket, that will probably result in a few guys leaving over the next 10 to 12 months. I foresee that those contract structures will probably change with the changing landscape of the game."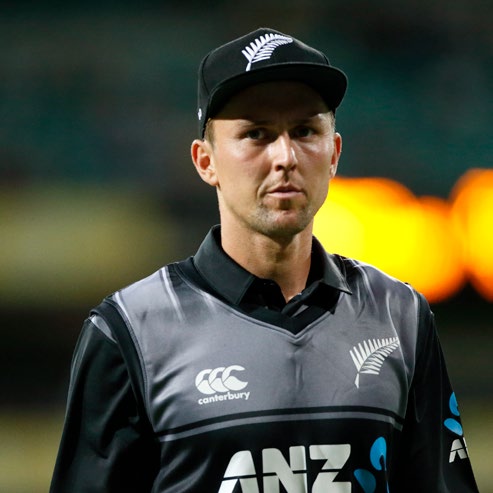 Trent Boult, above, in Black Caps colours.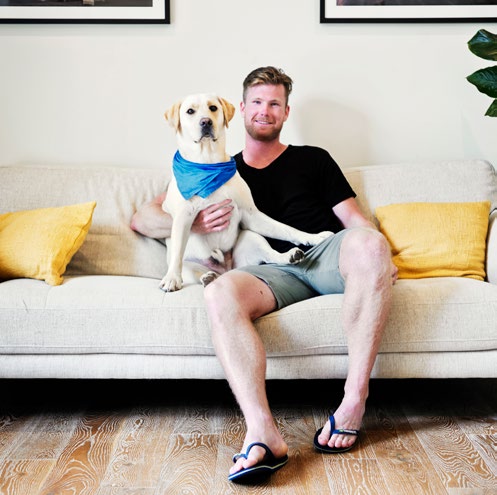 Jimmy Neesham at home in Auckland with his dog, Charles Barkley.
It is, concedes David White, chief executive of NZC, "certainly a challenging landscape". But he maintains 2022 — three players opting out of contracts, another turning one down — will be remembered as an "anomaly". He cites the circumstances of the individual players: all over 30 and all much closer to the end of their cricketing lives than to their beginnings. "I don't see this happening to this extent in the future," White says. "I don't think that we're going to have an avalanche."
We spoke in the days leading up to Christmas. It had been a busy time for White; Tim Southee had recently been announced as the new Test captain, after Kane Williamson's decision to relinquish a role he had held since the end of Brendon McCullum's reign; then came the news that cricket in New Zealand would be returning to free-to-air TVNZ from the beginning of the 2023/24 season. White — who took the job in 2012 and ushered NZC through the acrimonious Ross Taylor/McCullum captaincy fracas and into a period of unparalleled Black Caps success — said NZC was in "a very solid commercial position . . . with great broadcast deals . . . And of course that has been helped by having very good national team performance." He listed some of those recent successes: what he calls the "upward trajectory" of the women's national team, the White Ferns; 2021's World Test Championship (WTC) victory; and the Black Caps' now-customary excellent showing at the recent T20 World Cup.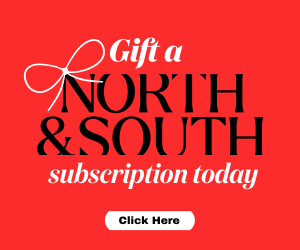 Barclay describes T20 as the "engine that is driving world cricket", a sport he says is "one of the fastest-growing team sports — if not the fastest-growing team sport — in the world. And we have barely tapped into that potential . . . If women get similar playing numbers over time that the men do, just think about how big the game could get." White agrees that the format "has been brilliant for cricket". And NZC has always been "pragmatic", he says, when it comes to the leagues — beginning with the inaugural IPL, which clashed with several warm-up matches on a Black Caps tour of England. The IPL-bound players, including captain Daniel Vettori and McCullum, were allowed to skip two of the four first-class games. "It wasn't very popular with a lot of people and cricket supporters," remembers Mills. "But it was a pragmatic way of dealing with it."
The incident mostly shines, now, as an example of how much things have changed — four warm-up games in the crowded contemporary schedule would be an unimaginable luxury. And the IPL alone was never going to pose an existential threat from the margins of New Zealand's season. But, says Mills, "We've been challenged a bit now because these leagues have popped up in January." More generally, as Kimber says, the IPL is not the problem for the international game — it is too big, too established, and now has a firm window in the calendar that means minimal disruption to international cricket, if less time to play it in. It is the advent of new contenders that complicates matters.
I asked White if there were any lessons to be taken from 2022. "Oh no, I don't think it's lessons, I think it's just we continue to be pragmatic." He doesn't believe the parameters of that pragmatism need rethinking, noting that the BBL "has always been there" during our domestic summer and that the vast majority of players have "decided to stay and play in New Zealand". He sees no reason why these new competitions, regardless of how well paid they might be, would change that. "We think we've got the right model," he says, of contracts that require players to be in New Zealand for the summer. "We work really well with the players, we work in partnership with the players, and I think that's been one of our successes."
Recent history is replete with cricket boards not working with their players. Cricket West Indies demanded players appear in its domestic competitions — T20, one day, first class — in order to be eligible for selection for the corresponding international side. And that, says Machel St Patrick Hewitt, one half of the Caribbean Cricket Podcast, is where "the West Indies effectively lost a generation of their players", with bigname players — Sunil Narine, Andre Russell and the like — taking their skills to the franchise circuit. It took a new board, and a rejigging of the domestic calendar to avoid the most problematic clashes, to steer the ship back towards smoother waters, navigated by an understanding of the altered relationship of players to their boards: "the West Indies players don't need West Indies, whereas Cricket West Indies needs the players".
"We might see four, five, six million-dollar contracts flying around in T20 leagues over the next 10 years . . . a fair representation of the value that those teams are bringing to advertisers."
NZC is similarly indebted to its players — proceeds from the international game fund "the whole cricket network, and that's fantastic", White says. "So all our money funds our professional game but also funds the community and school game as well. We need bilateral cricket to fund it." The one area, he says, where the new environment has "changed things a bit" is in the need for bigger squads, more rotation and increased format specialisation to keep the bilateral show on the road. Within that, the Test team will remain "sacrosanct". But there is "no set policy or process" to determine exactly how priority is decided for contracted players when their free-agent peers are available, outside the oftcited "pragmatism".
Not being beholden to a "fund down" model, of course, makes life easier for the owner of an overseas franchise. IPL teams, Kimber says, "will end up with academies in South Africa and the West Indies and Sri Lanka and New Zealand, probably. But they don't have to make sure that, you know, a club side 50 kilometres out of Dunedin can still get players — the money doesn't have to filter down to that level. As far as they're concerned, as long as there are still players being produced somewhere, right, they'll still be okay." In other words, they don't owe — or at least can't be expected to give — anything to grassroots cricket in New Zealand. NZC, as the game's custodian in this country, shoulders that burden, and needs to pay for it.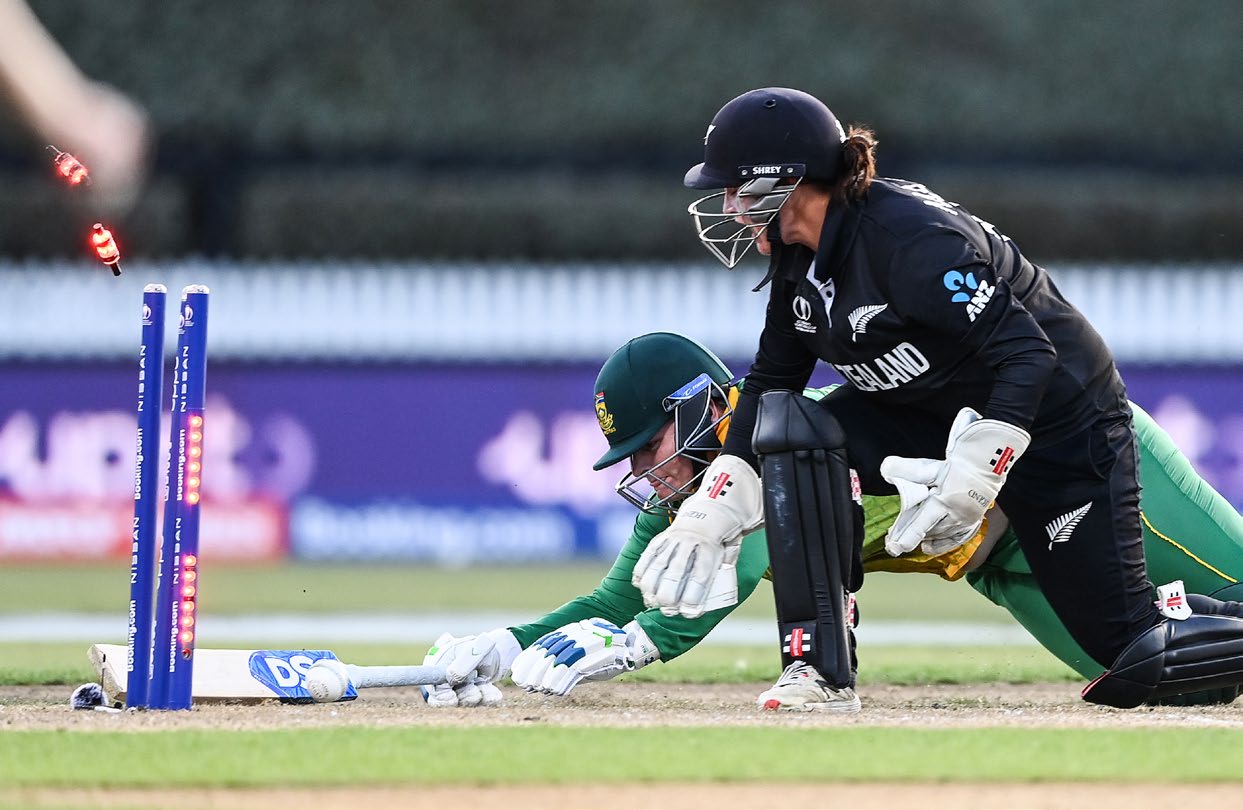 Photo: Andrew Cornaga, Photosport
The future of transnational T20 franchises with networks extending around the world is already being written. All six teams in the SA20 in which Neesham played are owned by the backers of existing IPL franchises, while are three of the six in the ILT20, in which Boult did. The same ratio applies to the Caribbean Premier League (CPL). When it arrives, Major League Cricket, representing the sport's latest attempt on the long-salivated-over American market, will no doubt also be tempting territory for the IPL giants to explore. The future, as many see it, will be one of long-term franchise contracts, with players playing across all or some of the leagues in which the outfit competes.
The paradigm, Hewitt says, is already shifting in the West Indies. He pointed to the example of Ramon Simmonds, a young Barbadian fast bowler, who in last year's CPL played for the Barbados Royals, a team that shares owners with IPL franchise the Rajasthan Royals, who also own the Paarl Royals in the SA20 — where Simmonds would later play. "Rajasthan," Hewitt says, "have essentially created their conglomerate of teams around the world . . . and I think they are foreshadowing what's now going to be the case, which is that talented players, you buy them for your brand." This, essentially, is the much-mentioned "football model", in which a player's primary contractual loyalty lies with their club. The chief executive of the Kolkata Knight Riders, Venky Mysore, has previously intimated that this is the future he longs for. "If we were able to have X number of contracted players, and were able to use them all in different leagues, I think that would be nirvana."
Hewitt is no longer convinced that players, in order to boost the value of their own brand in the franchise market, even need international exposure anymore — he wouldn't be surprised, he says, if Simmonds plays 50 franchise games across various leagues before he gets anywhere near the West Indies team. Neesham says more or less the same thing, pointing to the example of Rashid Khan, the Afghan leg-spinner who is one of the most sought-after players in the world — in 2021, he played more franchise cricket than anyone other than New Zealander Glenn Phillips. "I challenge anyone to say that they know Rashid Khan because of his performances for Afghanistan." Once you perform well in a minor T20 league, Neesham says, the bigger league's scouting systems are so advanced that they will inevitably come knocking. Mike Hesson, former Black Caps coach and now director of cricket operations for IPL team Royal Challengers Bangalore, described for me a fully-fledged scouting system that has eyes on "pretty much all tournaments around the world".
But many of the administrators I talked to place their faith in a symbiosis between the international game and the franchise leagues, saying that players needed the international stardom gained by playing for one's national team to boost their value in the eyes of franchise owners. Mills and Barclay both expressed a variant of the thought put into words by Hesson. "I think most franchises around the world want big names, they want people who have built their reputation on the international stage, are well respected . . . A lot of countries, India in particular, they love heroes, they love people that are heroes on the world stage to be part of the tournament."
And Hesson, with his intimate knowledge of both puzzle pieces of the modern game, believes they will continue to fit together without rupturing the way players relate to their boards, at least for the time being. White, too, believes revolution is a long way into the future, not least because the Board of Control for Cricket in India (BCCI), protecting the IPL, refuses to let Indian players take part in the other leagues around the world. That the floodgates are held only by BCCI policy illustrates as much as anything the immense power that India's huge market gives it in the world of cricket politics. "There is only serious broadcast money when the Indian players are playing. So if the BCCI were to release their players year round, I think, then you would have a fundamental shift," White says.
This may be a misunderstood aspect of the story to the casual observer. The same bodies that run their country's international programmes also administer the T20 leagues. "There's not a whole lot of grey-haired, dark-suited guys who have just walked into the country and suddenly taken the game over," as Barclay puts it. Rather, the same grey-haired, dark-suited guys who have always run the game are still in charge, joined now by the hyper-wealth of those rich enough — like Venky Mysore, whose franchise has been valued at US$1.1 billion — to buy a team. And those people, as Barclay says, aren't in this out of philanthropy or, necessarily, even a love of cricket. "They are doing it because they can see there is money to be made. Fair enough . . . They will look to keep going." He can "absolutely" foresee a future where the football model holds sway.
"If some of the things that I love aren't given as much importance going ahead, then that is the price to pay for the fact that we ran cricket like it was a private gentlemen's club for 150 years."
The bulwark, for Mills, against that future, lies with the health of the Test game. Seventy-four per cent of the professional cricketers surveyed in FICA's 2022 report ranked Test cricket as the most important format, though this had fallen by eight per cent since the previous report two years earlier. The public, Mills says, will always follow where the best players choose to play their cricket — and that if Test cricket were to flounder, the whole edifice could fall down : "I can't see a world where players are going to sign national contracts to play a whole lot of one day internationals and T20s that just roll into one another after a time."
For Barclay, Test cricket represents "the central essence of the sport. It's what defines it, it's where its legacy, its traditions, all stem from." He hails the WTC — imperfect in many ways, plonked on top of the existing bilateral structure, its fixtures inevitably unevenly distributed — as a "massive shot in the arm" for the Test game. "Is there something more we could do? Probably. I can't really think off the top of my head what that might be. The only thing is, do we look maybe at somehow getting a better level of compensation to those countries that are playing Test cricket to help them play more and encourage their players into the longer form of the game?"
Has there ever been another sport to so selfconsciously regard itself as having a soul — or, at least, a spirit? As Barclay points out, the unfranchiseable fiveday game is the vessel where that phantasm resides. For the devotee, I suspect, some of Test cricket's appeal is in the relief — in its rhythms, in the illusionary whisper of a vanished world — it seems to afford the viewer from the ceaseless market forces that govern so much of contemporary life, the birth and continued growth of T20 included. But that, unfortunately, is also its problem. As Hesson says, "The reality is that Test cricket would not survive and would not be alive now, outside of the major nations, if T20 didn't exist to be able to generate the revenue to promote Test cricket, so let's be honest about that. It's not like you can choose one or the other . . ."because Test cricket would not be there."
Financially shackled to a form of the game that is opposed to at least some of its interests, Test cricket, if not in trouble, is certainly being challenged. For Kimber, that's a consequence of the way international cricket has been run — or has been left to run. The ICC's job, as he puts it, "is essentially to ensure that the umpires turn up on time, and that the ICC events are hosted . . . No one is really in charge of international cricket." The boards, especially the Test-playing full-member boards, arrange everything else among themselves — a system, as Kimber has observed elsewhere, that is stitched together by the handshakes of old men, each looking out for the interests of their own country. And the legacy of that, to borrow a phrase from former England captain Mike Atherton, has been a lack of "joined-up thinking" as the international game faces the franchise threat.
Cricket, Kimber says, is too wonderful a game to be constrained by such a system; it just needed to find a form with which it could break those banks. T20, in this vision, is a democratising force for the sport in which access to the highest levels of cricket isn't partly reliant on the good fortune of being born in a Test-playing nation — only talent counts, regardless of where it comes from. Those of us, like Kimber, who have been socialised in a world in which Test cricket reigns supreme, may feel wrong-footed on the shifting sands of the new order. But then, as he notes, if Trent Boult not playing Test cricket again is a symptom of the game growing beyond its traditional spheres, if in 50 years' time there are 50,000 professional cricketers instead of today's 4000, if the next global superstar is a "Ugandan knuckle-ball bowler" — "that is nothing but a good thing. And if some of the things that I love aren't given as much importance going ahead, then that is the price to pay for the fact that we ran cricket like it was a private gentlemen's club for 150 years."
The day after this magazine hits the shelves, the Black Caps will take to the Bay Oval in Mount Maunganui to face an England Test team riding high on the free-wheeling style espoused by captain Ben Stokes and coach Brendon McCullum. McCullum, whose captaincy once re-energised a moribund Black Caps outfit, took control of a similarly deflated England team last year amid much fanfare about giving Test cricket the impetus it needs to survive in a world dominated by T20 — and the hyper-aggressive cricket they have so far played owes much to mindsets and techniques birthed by T20. Crucially, it has also been hyper-successful — England, with McCullum at the helm, have won nine out of 10 Tests just months after going down to an abject Ashes defeat under a previous coach. "Bazball", as the approach has been dubbed, offers, to this mind anyway, something like a blueprint for a re-synthesis of cricket — a bringing-back-together of the game's formats and the cricketers who play them — in an age when they seem to move ever more distant.
As this story went to print, it was "highly unlikely", as White told me, that the Black Caps, lingering in second-to-last place on the WTC table after their famous victory in the inaugural competition, could rely on the services of the country's best bowler to counter the England challenge in Mount Maunganui, with Boult's stint in the ILT20 scheduled to finish a few days before the Test. His absence — or even just the potential of his absence — serves as a reminder of the fissure developing in the modern game, and of the decisions that separate players on either side of it. Neesham: "Guys have got a lot of decisions that they're going to have to make coming up in the next 12 months or so, and they are potentially very difficult decisions. The public shouldn't lose sight of the fact that these are human beings, just trying to make good decisions for themselves and their families. As much as you'd like them to always make the decisions that you think are best for you, or the country, the reality is there's always a lot of stuff going on in the background."
James Borrowdale is a journalist and author living in Tāmaki Makaurau/Auckland.
This story appeared in the March 2023 issue of North & South.