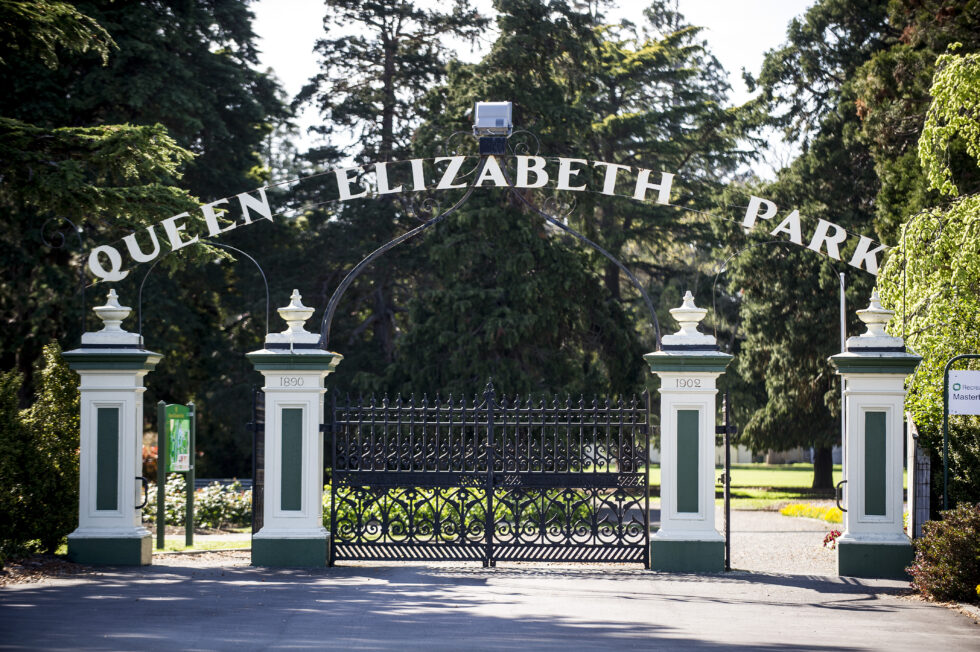 Above: Queen Elizabeth Park was called Masterton Park until 1954, when it was renamed following Queen Elizabeth II's inaugural visit to New Zealand.
The marketers might not see Masterton as a prime Wairarapa destination, but there's much more to it than high-revving engines and patchy mobile reception.
"Masterton: a fate worse than death. Death — Masterton. Death — Masterton. Tell me about death again."
I stole that old joke from Raybon Kan for a blog post, soon after a hunky South African convinced me to leave my adopted home of 30 years — Wellington — for a swanky heritage rental in Featherston.
I was soon charmed by Featherston's delights: seven bookstores, quiet running routes and a friendly community. One cold winter's day, I made the 30-minute drive to Masterton to buy new thermals and some wool to knit a jersey. Its town centre felt tired and sad; a bit like the arse end of Lambton Quay. I quickly got what I needed and hightailed it back to Featherston to continue living the dream.
But then: disaster. Four days after Christmas, we received an email from our property manager. The owners were moving in and ipso facto, we were moving out. We started looking for a new rental, but with five cats and a dog it was akin to searching for a town without Covid.
Then we decided to buy, but could find nothing in Featherston in our price range. We dismissed Greytown and Martinborough as too bourgeois. "Carterton would be cool." But anything decent there was being snapped up fast. "Gosh, there's a lot for sale in Masterton." And so here we are.
At the first open home my partner, Barnard, noticed deep, winding skid marks on the road outside. "Are there boy racers around here?" he asked the agent. "I think there used to be," the shrewdster replied, "but not anymore." We often hear the protracted revving of cars on a Friday or Saturday night, but they're having fun and it gives Barnard something to complain about.
We live in the suburb of Solway, just off South Belt and not far from the local drag strip. The Solway resort, which is on busy State Highway 2 and miles from a beach of any sort, is also nearby. We have patchy mobile coverage, and often take calls out in the back garden. Come on, Vodafone. We're not exactly in the sticks here.
When we moved to Masterton, we weren't sure where we were going to exercise our rambunctious border collie, Arki. The neatly clipped paths around Henley Lake are fine for the owners of well-behaved fur babies, but that isn't us. We haven't been back after Arki bit the hand of a man who saw me struggling to restrain the terrorist and desired to help.
Luckily, there's a large off-leash area alongside the Waingawa River, next to the aerodrome that houses the Wairarapa Flying Tigers' vintage aircraft. The tiger moths slowly take off above us like elderly bumblebees. A sign on the fence reads: "Please keep your dog restrained. They love chasing hares and will be through the fence faster than you can say 'dog pound' or 'My dog just caused a plane crash.'"
The river's rightful name, Waiāwangawanga (meaning uneasy or disturbed water), is due to be restored in a Treaty settlement. Meanwhile, our uneasy warrior of a river acts as the boundary between Masterton and Carterton, and the main source of drinking water for Masterton's 29,000 residents.
Arki is unconcerned with the politics of Treaty settlements or city boundaries as he chases a ball into the river's ever-changing current. Some days he dashes through the shallows like a ballerina on steroids; other times he almost drowns in the rapids. The river is also popular with anglers, 4WD-ers, horse riders, cyclists and the occasional speedboater. Mostly we keep out of each other's way.
The neatly clipped paths around Henley Lake are fine for the owners of well-behaved fur babies, but that isn't us.
It's very warm here. On Labour Day, the designer of the monthly newspaper I edit came round to make some final page tweaks, looking slim and tanned in her short shorts and pastel-pink t-shirt. "You won't believe how hot it gets in summer," she promised.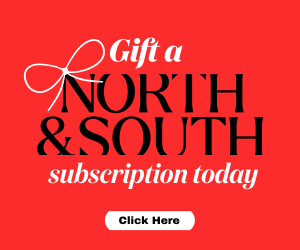 I grew up in sunny Ōtaki on the Kāpiti coast; Barnard in the Namibian desert. We've spent many warm evenings sitting outside, eating South African braai (real men use charcoal), with the neighbour's reggae music providing a spirited backdrop.
Masterton's town centre is very easy to navigate. Queen St runs right down the middle, with the pretty Kuripuni shops at one end and Kiwi Magic used cars at the other. Chapel St runs parallel to Queen St on one side, and Dixon St on the other. Everything else just fills in the gaps.
The Village Grinder is not the pick-up joint you might be hoping for, but a cheerful Kuripuni café (now for sale). We prefer the colourful Don Luciano, where the owner's memory for faces borders on the ridiculous. We eat out at Lone Star next to the Masterton Courthouse and make our own peanut butter at Bin Inn.
At the local farmer's market, we bought sourdough bread and cheese before Barnard became entranced by a device for making paper seedling pots that had been carved from an olive tree branch. "I don't think we'll ever use this," he said as we arrived home.
We're becoming involved in the local community. At the local theatre company a man strolled into the women's dressing room while I was getting changed and seemed in no hurry to leave, so I hightailed it out of there. The choir has too many women and is running a wait list.
We had more luck at the local gym, where there were people queuing up before class to say hi and make sure I had the right equipment. Afterwards the instructor stood at the door like a priest at Sunday church to wish everyone a good weekend. For $200 a year we can play all the squash we want at a nearby club. New members are also welcome at the Masterton Croquet Club, located past the wrought iron-encased public urinal (clearly marked) in Queen Elizabeth Park.
Masterton has a few cultural attractions. The first time I popped my head into Aratoi museum, there was a very democratic exhibition on offer, featuring works by members of local arts and crafts groups. "We like to reflect our community," said the well-dressed woman at reception. And the Cabinet of Curiosities was indeed fascinating and curious, especially the very old drinking horn (so labelled).
When the marketers refer to the Wairarapa as "Wellington's playground", they may not be thinking of Masterton. But a fate worse than death? That seems a little harsh.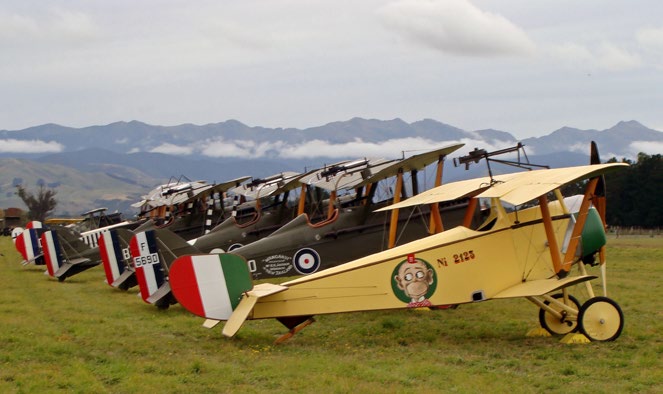 A display of vintage aircraft at Hood Aerodrome.
Marisa King, a former librarian, is a freelance writer and editor.
This story appeared in the March 2023 issue of North & South.