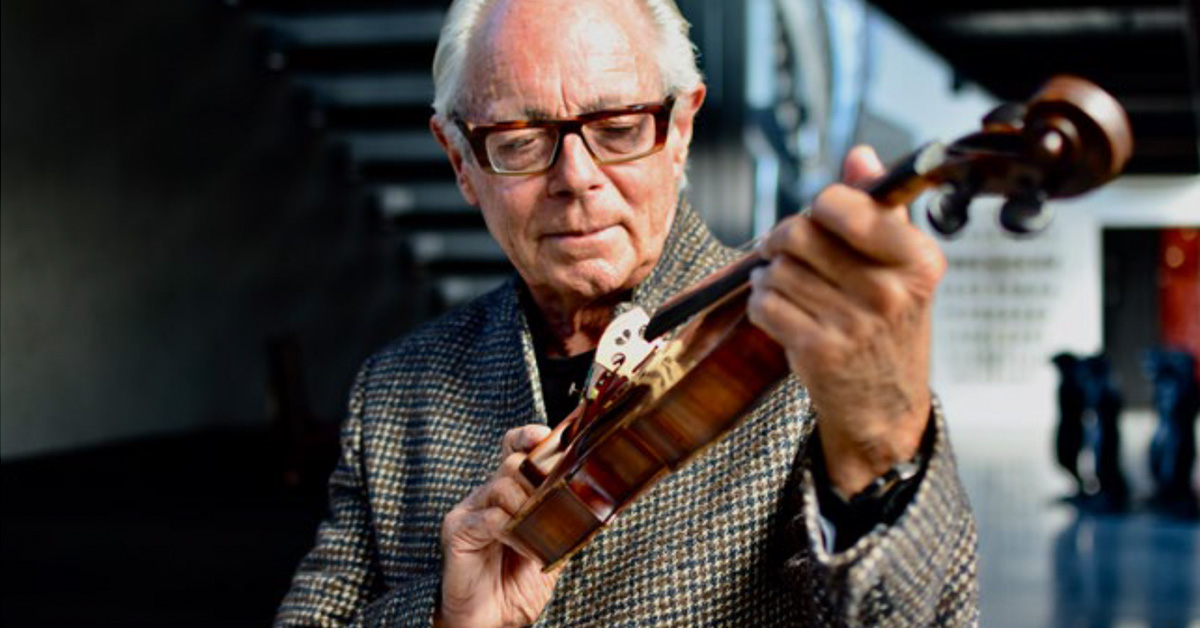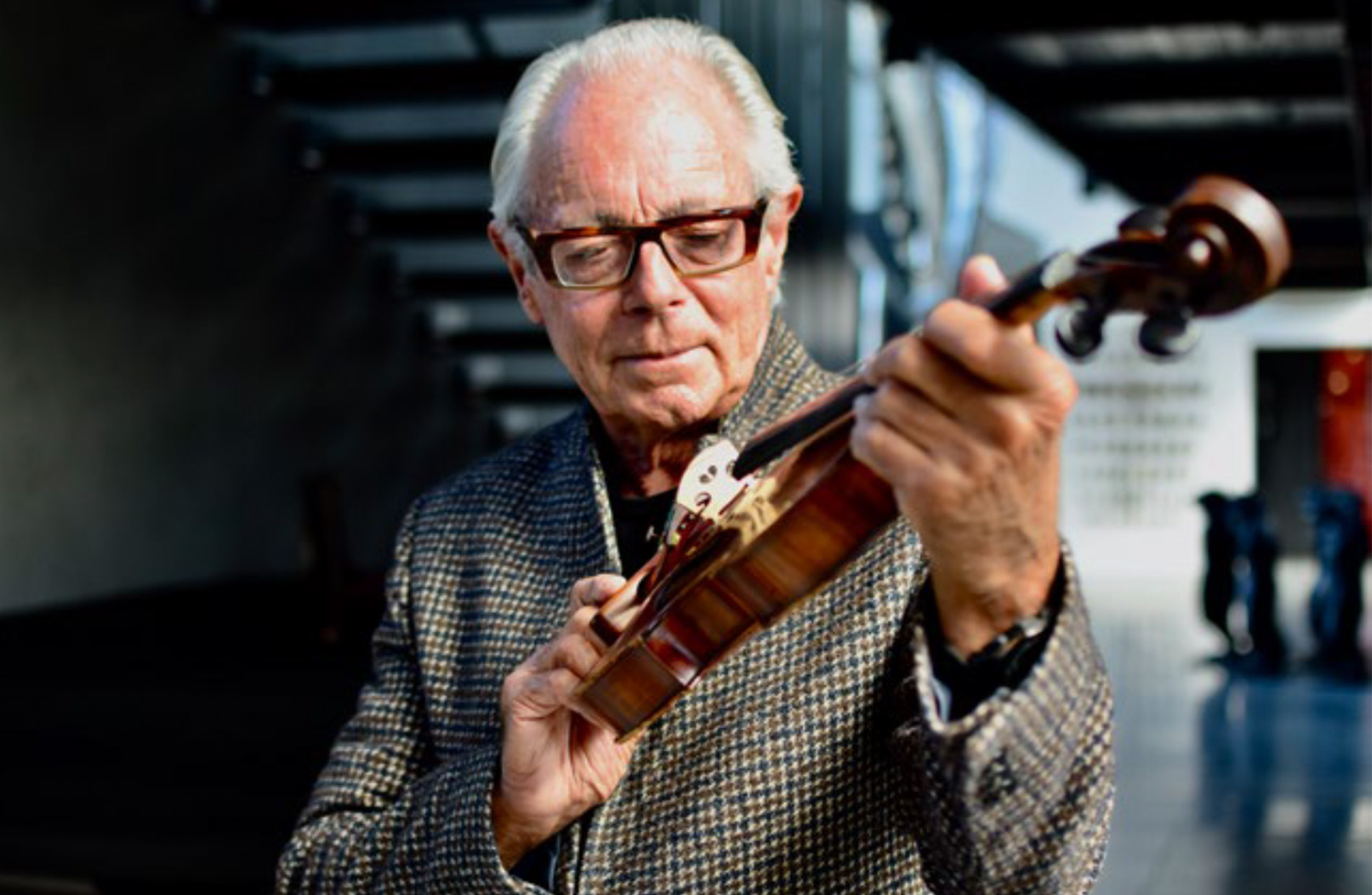 Above: Hill in the hallway of his home near Arrowtown with his violin, made in Milan in 1835 (his jacket is much newer and less costly: it's Zara). As well as supporting the violin competition, the Hill Family Foundation for Art and Music loans stringed instruments to young musicians.
Sir Michael Hill was a high-school dropout muso before he became one of the country's most successful businessmen. While he gave up on his own musical aspirations, for the last 22 years he's been on a mission to find the world's best young violinist.
Story and photos by George Driver
It is hard to watch Sir Michael Hill play Mozart and not wonder what might have been. As he adroitly draws the bow across his violin's strings, he enters a different world. Eyes closed, lips trembling, he mouths the notes which sing out from the 200-year-old Italian-crafted instrument. Had things turned out differently, he could have been playing with an orchestra in a concert hall, rather than in the hallway of his Arrowtown home for an audience of one.
Before there was Michael Hill, jeweller, there was Michael Hill, violinist. He says the instrument was the first thing he was any good at. The first thing that gave him hope. And that love affair has led him to stage what he claims to be one of the world's greatest violin competitions — the 11th Michael Hill International Violin Competition will be held in June.
Hill has an unusual backstory for a businessman with an estimated net worth of $290 million. Growing up as an artsy kid in Whangarei in the 1940s and 50s, he says he had little confidence and was literally told he would amount to very little. "I was a failure at school because I was bullied. I couldn't concentrate in class because I was worried about what was going to happen after class. Therefore my marks in English and maths were absolutely diabolical.
"In fact, my marks were so bad the deputy head came and saw my parents and said, 'I'm afraid your Michael is not going to achieve much in life, so just get him into a trade and don't push him too much.' We proved that theory slightly wrong of course."
Music was his saviour. His father, Albert (known as Dickie), started his career selling sheet music in Auckland and was an accomplished pianist, playing regularly on a local radio show in Whangarei. In the evenings in the Hill family home on Kamo Rd, the nightly entertainment came from the piano, rather than the wireless.
Hill never took to the keys, but at primary school he heard the music teacher playing violin and was besotted. He got his first violin at age 11. "I took to it straight away."
In the sixth form (Year 12), showing little scholarly promise, he dropped out of school to play the instrument full-time, after being encouraged by his Danish violin teacher, Aage Nielsen. His goal was to become a concert violinist, and for 18 months he practised eight hours a day.
His first big test came at age 17, when he entered a violin competition run by the New Zealand Herald. Hill came a respectable fourth. For his family, and for his uncle Arthur Fisher in particular, it wasn't good enough. "He said, 'You've got to give up this folly.' He was totally unmusical and said playing the violin every day is just a total waste of time. He said, 'You've got to get a real job, son. You're coming to start as a watchmaker tomorrow.'"
The Fishers — Hill's maternal lineage — came to New Zealand from Switzerland in the early 1900s. Descended from a family of watchmakers, his grandfather, Herman Bruno Fritsche (he later anglicised the name to Fisher), started a successful jewellers shop on central Auckland's Karangahape Rd. According to Hill, they lived in a huge house with a ballroom in Parnell and the business had 25 watchmakers. But business was hard hit by the Great Depression of the 1930s. The family moved north to Whangarei, opening Fishers Jewellers. Hill's uncle Arthur inherited the shop. His father, Albert (known as Dickie) — Arthur's brother-in-law — became store manager. Dickie was apparently a born salesman, having worked selling Electrolux vacuum cleaners door-to-door during the depression. He met Hill's mother, Billie, after selling the Fishers a vacuum cleaner.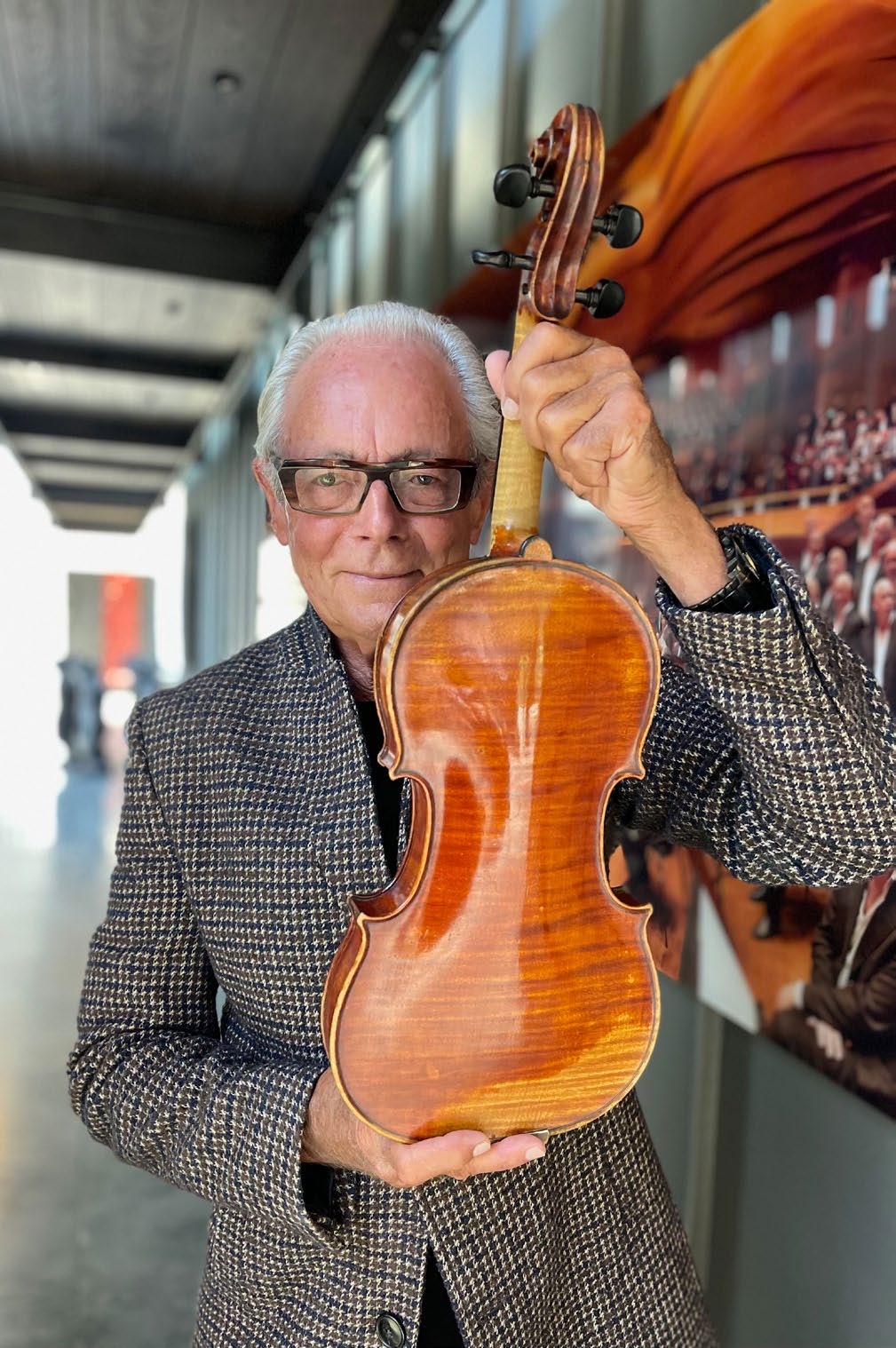 Hill says he was a rubbish watchmaker, but, like his father, he took to sales and worked behind the counter at Fishers for the next 23 years, eventually becoming store manager when his uncle and father retired. It wasn't a bad life, he says. He continued to play violin and took on some students to teach them the instrument. Weekends were often spent fishing in Northland. He was fairly well off, married to Christine and with a young family. He and Christine were building their dream home, a three-storey octagonal building designed by renowned architect Claude Megson at Whangārei Heads. It wasn't until that house was destroyed that the Michael Hill we know today came into being.
The family had moved in and were adding the finishing touches to the project. They were out at the cinema when a message came through to say the new house was in flames. It was underinsured and the Hills had no contents insurance. Hill says watching the place burn down, his life flashed before his eyes and he resolved to finally try to buy the jewellery business from his uncle.
"I'd wanted to buy it for years, but every time I thought about it I got scared. It wasn't until I lost everything that I realised I've got to do it. I've since learned that you can't doubt yourself, you've got to trust yourself. The other thing is being yourself. For years I was trying to be like other people rather than being myself."
Uncle Arthur, however, said he wouldn't sell for any price. Undeterred, Hill went it alone, setting up Michael Hill Jeweller in Whangarei in 1979. Within 18 months it was outselling Fishers — his uncle never forgave him, refusing to even walk past the store.
Buoyed by the success, Hill hatched a goal of expanding to seven stores in seven years. When he surpassed that, he aimed to open 70 stores in the next seven years. More than 40 years on, Michael Hill International has grown to more than 300 stores across New Zealand, Australia and Canada. Hill was knighted for services to business and the arts in 2011.
"I enjoyed it so much and I realised that no one was doing what I was doing, having a wide open doorway with exceptional salesmanship and beautifully artistically designed window displays that changed every week. It was a winning formula. Then when I went on television, it just took off like a rocket. There was only one TV station so we had a captive audience. It just went like wildfire."
Hill says he wouldn't have been happy if he'd limited his ambitions to just that one store in Whangārei. "I'd want to do more things. I like being driven and I like having goals. I think we need a purpose in life."
Is Hill's purpose to make money, I ask? "Money's not everything at all," he says, "but it's better having it than not having it. As a barometer it's quite good because you can gauge how you're going. I could live quite simply, it would be quite nice, but I can live quite simply with this lovely surroundings and that's even nicer."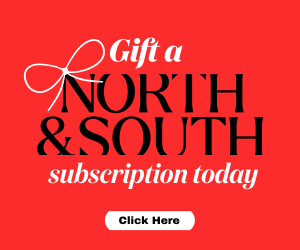 What does he think would have happened if he'd ignored his uncle and continued to pursue a career playing violin? "I wouldn't have become a concert violinist," Hill says. "I technically wasn't well taught and would have possibly ended up in a local orchestra. Which would have been a nice lifestyle, but really it was the best thing that ever happened to me [having to give up on a music career], even though at the time I thought it was dreadful."
Hill stepped down as chair of Michael Hill International in 2015. His daughter, Emma, held the role until 2021. She also lives on the 200-hectare family estate near Arrowtown, as does Hill's son, sculptor Mark Hill. Along with Emma, Hill still sits on the company board, but he says he has little to do with the day-to-day running of the business.
Now 84, Hill still plays violin most days, sometimes practising Bach for hours at a time. He goes kayaking on Lake Hayes three or four times a week, and has a regular round of golf on one of his two courses — the 18-hole course, The Hills, which has hosted the New Zealand Open seven times, and a nine-hole course known as The Farm.
He regularly hosts concerts at his home, which he also rents out to holidaymakers when not in residence, at the eyewatering sum of $38,000 a night for a minimum five-night stay. Top Kiwi pianist Somi Kim played at his home at the end of March. Hill usually flees Central Otago in winters, escaping to either Europe, or to his 40-metre superyacht, The Beast, which will be in Fiji this winter.
He also has a daily meditation practice, a 20-minute morning routine he has kept up since he first started Michael Hill Jeweller. "The big advantage of meditation, if done regularly, is it cuts out the self-talk which can become, particularly in my early years, quite negative. The little voices telling you 'You can't do this, you can't do that' — you can be guided by it and it's a nuisance so you've got to shut it up."
Hill believes that meditation allows him to harness the power present in the strands of DNA that he has inherited from his ancestors. "Sometimes you can lose all self-talk and it becomes totally still, and that's quite an interesting experience because in that total stillness you're going right back into the source of your original DNA, and it's so relaxing and sublime. You come out of that and whatever becomes your dominant thought is like a searing light."
Despite having said his own name in New Zealand television commercials more often than perhaps anyone else, Hill also claims to have no ego.!He is, however, a committed goal-setter, to the extent that he believes everyone should have a 30-year plan. "You'd be surprised how few people know what they'll be doing in 30 years. It is unbelievable, really. And yet, you know, if you haven't got a road map, you just become a brain and feet. You can walk anywhere but you're not doing anything."
At 84, that timeline has had to be condensed. He says his overriding goal now is "to encourage and motivate young people in our country". "I love young people. I don't mix with many people my age to be honest, because I find that they become quite tired and health conscious and young people are so exciting and wonderful to be around. There's an excitement and an innocence which is gorgeous."
Hill's violin competition is for musicians aged 18 to 28; he started it to fill a gap in classical music competitions in this part of the world. The idea was sparked by a discussion with Auckland Philharmonia Orchestra assistant concertmaster Miranda Adams, with whom Hill played at Gibbston Valley Winery more than 20 years ago. The pair performed Bach's Double Violin Concerto and later discussed the paucity of violin competitions in Australasia. The biennial Michael Hill International began in 2001 — Hill says it's now regarded as one of the top violin competitions in the world.
This year it drew almost 200 entries, the most ever. The competition starts in Queenstown in June, when 16 contestants play at Queenstown Memorial Centre over eight sessions between 2 and 5 June. The semi-final rounds will be held in Auckland Town Hall's concert chamber on 7 and 8 June, before the grand final on 10 June. "It's one of the most famous violin competitions in the world and it's basically totally unrecognised in New Zealand," Hill says.
"I started it to get local violinists exposure to the top talent from around the world. If you haven't got that exposure to the full world, you become comfortable with your slot. But it ain't going to cut the mustard against the top guys, it just won't work. They have to be exposed to those people to gain the strength and knowledge of the difficulties that have to be faced and countered every day."
Before I leave, I ask if he'll play for me. Hill obliges and goes upstairs and returns with his violin, crafted by an Italian maker in 1835 — he used to have a Stradivarius but sold it ("It wasn't a good one"). He runs through a 10-minute repertoire, including a Mozart sonata and!Jules Massenet's "Méditation", from the opera Thaïs.
As he plays the notes, I'm reminded of something he said earlier about salesmanship: "Selling is probably the most unrecognised position, but it's the most amazing experience if you get it right. Because everybody sells themselves every minute of every day."
George Driver is North & South's South Island correspondent. This role is made possible by support from NZ On Air's Public Interest Journalism.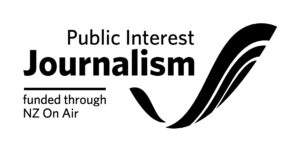 This story appeared in the May 2023 issue of North & South.