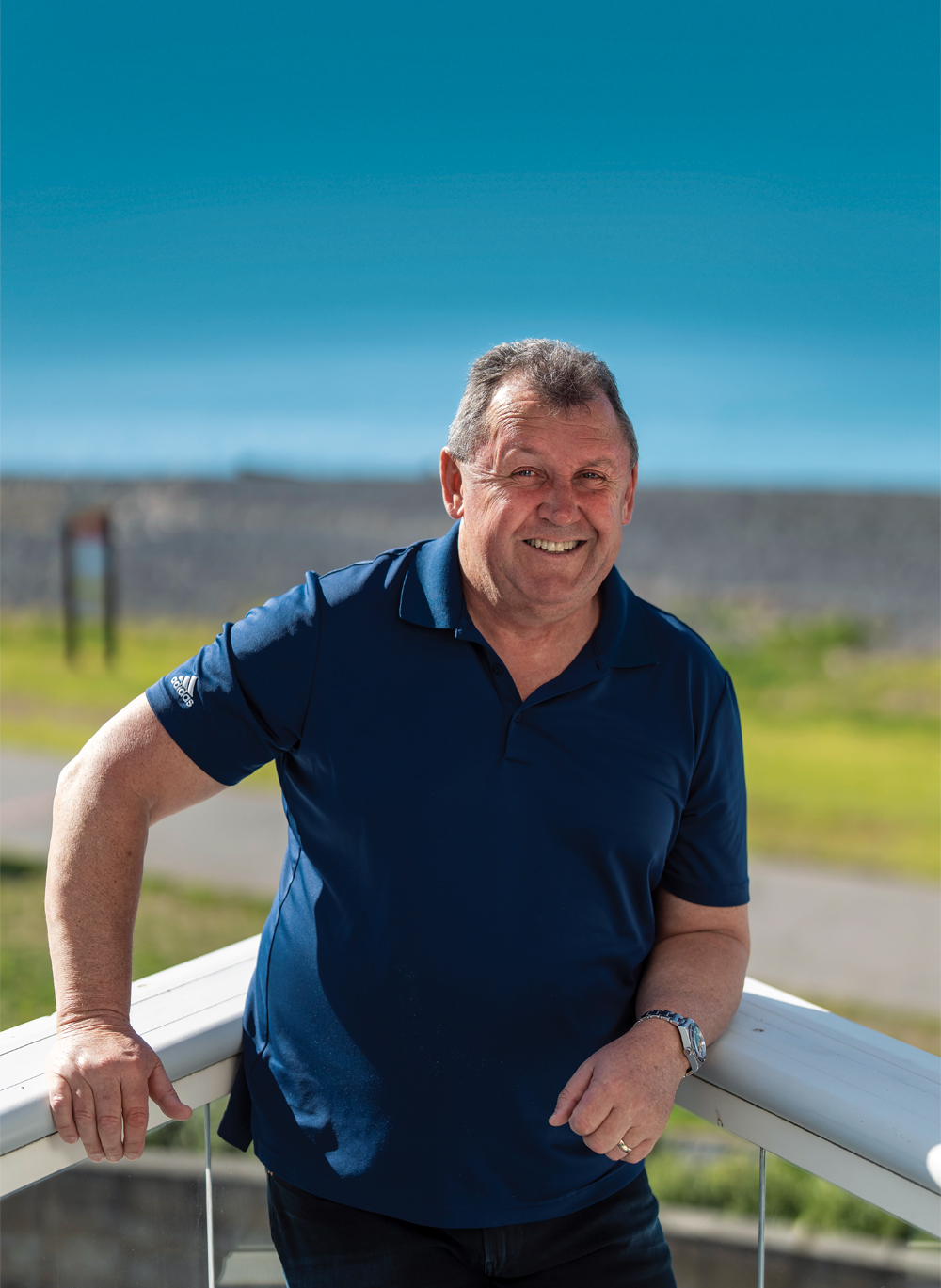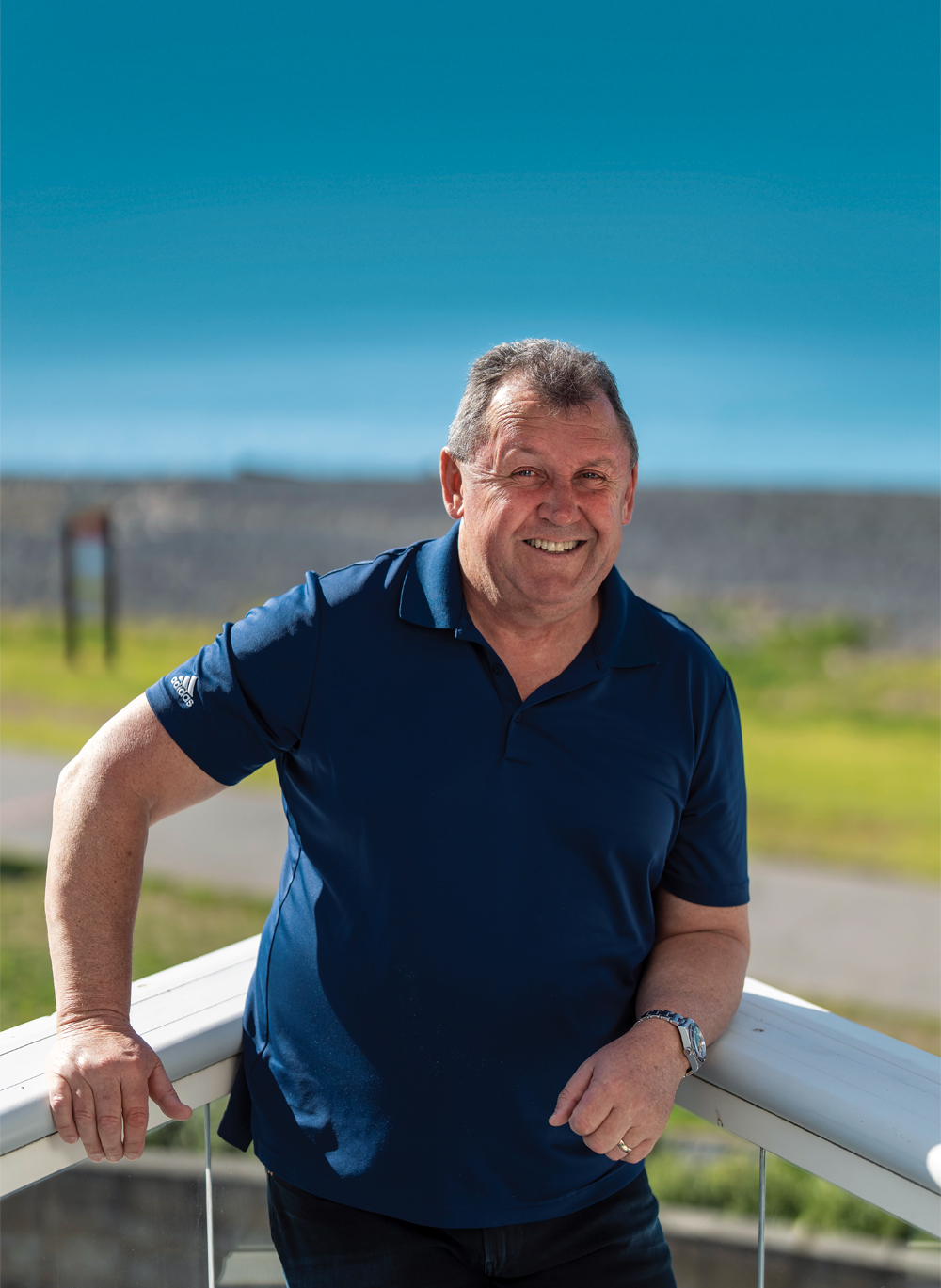 On the eve of the Rugby World Cup, All Blacks head coach Ian Foster talks to North & South about having to play catch-up after Covid, being ambushed in 2019 and the tough draw to be negotiated in France.
You've talked about the All Blacks being a "learning team".
Ever since I started, when Steve Hansen took over in 2011, our mantra has been that we need to be the best learning team — you want to learn through your mistakes and grow. So regardless of the result, we've always been trying to focus on what the quality of the performance is. Last year, we didn't play as well as we should have. We lost a series, and it hurt. So the learning mantra didn't change, but the place we had to learn from was very different.
What did you have to focus on?The art as a leader is finding what one or two things we can move to get the biggest shift in our performance. It's easy to come across 20 things we need to tidy up, but our philosophy is that you're never going to get it all. You're just going to create clutter and confusion. The evidence is clear that in some areas teams were able to squeeze us, such as through lineout driving. So that became a big rock that we had to tidy up. And there were a couple of other tidy-ups, around our ball retention and the design of some things we were doing, to make sure we became more efficient at holding the ball and securing it for longer.
How did you sort out the lineout?
What we've learned is that if you diagnose the problem, that's probably 70 per cent of the solution. And once we were really clear about what exactly the issues were, that became our focus. Step by step, I think we're making the shifts we need to get us ready for France.
How do you deal with "getting squeezed"?There's always pressure. In this case it was very public on the players, very public on me, and on our captain in particular. People wanted someone to blame and that's okay. That's what comes with leadership, so there's no point sulking about it. But it didn't change the fact that we had to come up with some solutions. Cutting out the noise so we could find space for that was really the key. I think 2022 was definitely two parts. It was the first part where we lost to Ireland, and then later the two games in South Africa. I've never had two away games in South Africa in a year.
How was that for you, personally, having to deal with the South Africans twice like that?
The two South African tests were tough. It's always tough over there. They were baying for blood, and our own people were baying for blood. The team felt more isolated then than I've ever experienced with the All Blacks. But wow, just the way that the boys stuck together and kept growing through those two weeks to produce that performance at Ellis Park was pretty special. And they've carried that on. We're not going into this World Cup like All Black teams have in the past, with everyone worrying how we're going to deal with a bit of pressure because everything's been going so easy.
Steve Borthwick is copping a lot of criticism for being really definite about a framework and making England play within it. Would you say you're the opposite of that?
I'm collaborative. If you look at the attack side of the game, Joe Schmidt and I are very aligned, in that we've got very strong ideas about what we want to do on the park. But we're also aware that, ultimately, the player has to make a decision. And the good decisions won't come that often if we spend the week telling them what to do.
I've got a quote I always use, that a river without banks is called a flood. If we haven't got something, then we're stuffed. But the flip side of it is that, if you make the banks too steep, and that's the only way the river can go, then what happens when suddenly you get smacked into a big boulder and that river's not on the right track? So we just have to allow the players to own their role, the way we play, within whatever the boundaries are.
The other way of looking at that is that you pick the players to deliver the decisions you want.
If you just go on pure talent, pure speed, pure athleticism, then you might pick a slightly different team. But if you go on those aspects plus decision making, then you're trying to get the vision players, the players who see stuff.
Like who?
Beauden Barrett is a great example. We have had a lot of flak in the past for playing Beauden at 15, but it gives him opportunities, and it's also what he creates for others. Aaron Smith is another example. He's shaped so much how we play over the last 10 years.
People wanted someone to blame and that's okay. That's what comes with leadership, so there's no point sulking about it.
Does the World Cup feel like a mountain to climb?
I'm so excited about it. It is a very good team, but if you look at the last three or four years, with the impact of Covid, it's made New Zealand rugby isolated in how it sees things and thinks. For a couple of years there, we were effectively just playing ourselves, and yet we were still calling ourselves the best in the world, which was, I think, pretty small-minded. The rest of the world was moving on. So last year was a classic case of us learning that tough lesson and then having to figure out, okay, how do we catch up? New Zealanders don't like thinking that we're trying to catch up as an all-around team, but I think we were.
This team is starting to build some character in a way that I don't think we've had to build before. It's partly why, going into the Rugby Championship, we didn't want any excuses. We just wanted to say, right, this is our time to really test ourselves. And so we've learned some pretty good things about ourselves in the last six weeks. And now we're going to the World Cup where really all we're thinking about is the first game — France, Stade de France. I sat in the Stade de France in March and watched them play twice, and the vibe is unreal.
Learning how to lead — what are your influences, other than time?

Funny enough, time is very much an understated influence, isn't it? It doesn't really matter what you learn technically or verbally until you actually apply, fail a few times, and succeed a few times. When I came into the All Blacks, I'd been a head coach for eight years at a Chiefs level where we were probably one of the lower teams in Super Rugby. And in those days you had to pick from within your own boundaries, so we had a limited catch. It was a tough old time. But I learnt a lot through that.
Then I've had the influence of watching my dad lead. He was a Presbyterian minister. I would call him a leader because he worked with a whole lot of other people and had to grow leadership skills. And so he had a soft way, soft but firm — he didn't take any nonsense.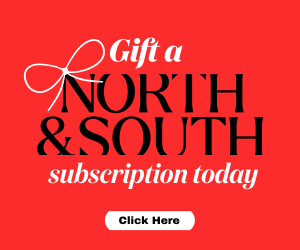 You had 148 games at first five for Waikato.
In playing days, I was blessed in many ways. I wasn't the most gifted, athletic player, so I kind of had to figure things out before I did something. If everything that comes to you is really easy from a skill basis or speed basis, or you've got an edge over everyone else in those things, sometimes as a young player if you're not coached well you can actually start to stop using your brain. And you stop thinking about the strategy side. The strategy side of the game is always something that I like to aim for, and I've played with some really good players in that space. Andrew Strawbridge comes to mind. He was quite a visionary player at his time. And we had coaches that encouraged us to think like that.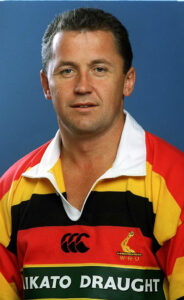 Foster captained Waikato in 1998, having played for the province since 1985.
The whole social-media thing must make your job different from the days of, say, Brian Lochore.
I'm not sure it's so different to Brian Lochore's time. It's just that all the opinions now are vocalised and put out in front. And everyone has a say. I think we're also seeing an individualisation of the feedback, so the focus on the coach is intensified. I go back to 2009, when I was the coach of the Chiefs we lost our first three games. And an Auckland paper called me a blundering idiot. Then we had a good run of wins and went on and made it to the finals for the first time in the Chiefs' history. And I got called a super coach three months later. I remember sitting down with the family and saying "Here's two headlines. Same people. The only difference is three months." So what I want to teach is that the truth's always somewhere in the middle. I think a coach's job now is we've got to take that. We've got to take the brunt of it. Because I'd rather it came to me than it came to the team.
A paper called me a blundering idiot, then I got called a super coach three months later. "Here's two headlines. Same people. The only diff erence is three months." So what I want to teach is that the truth's always somewhere in the middle.
How influential are you on what the team actually does?
The fact is, once you walk into our environment, I'm part of the group. That's all I am. The hard thing for people to understand is that there's five of us, and we've all got our own portfolios.
Are there any coaches that you admire and took a lot from — who coached you at Waikato?
A few, including Kevin Greene and Farrell Temata. Glenn Ross did a great job. I'll quote a great mate of mine, Duane Monkley, who was probably the greatest player I've played with. He was a seven, and never became an All Black, but he was an icon around here. He said, "I learned something from all the coaches I've had, even the bad ones."
I can only really make assessments on the coaches that I've connected with, but I remember the first time I met Sir Brian Lochore, and he was with the All Blacks, and I was a young coach coming in for a bit of experience and I was almost trembling at the knees when I shook his hand. Lochore had the contrasts of being really firm, with a bark to him, but the bark wasn't delivered that hard. Whatever he said, people understood. And yet he also seemed to have that way of putting his arm around the shoulder and helping someone get through a tough time.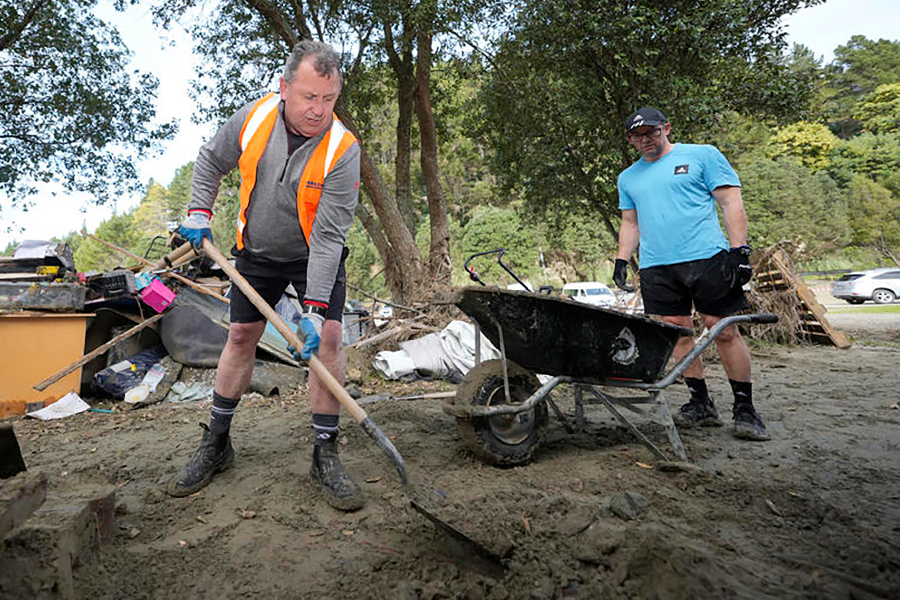 The All Blacks head coach on shovel duty in Hawke's Bay in early August.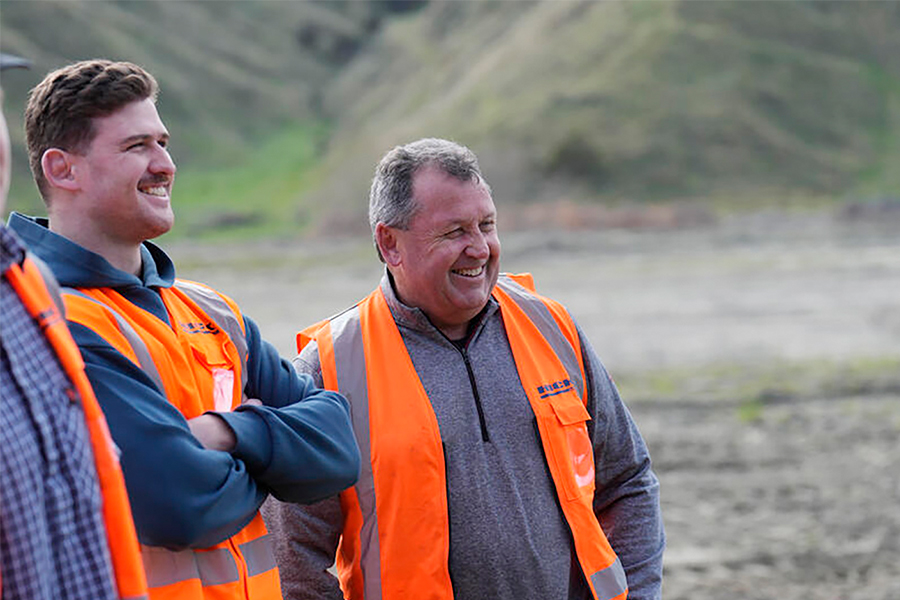 At the World Cup, where are the risks?
Well, the risks are obvious, because World Rugby has done the draw poorly. The fact they did it a year early means you end up with the top five teams in the world now all on one side of the draw. You've got France and New Zealand, and then in the next pool you've got Ireland, South Africa and Scotland. After the quarterfinals, there'll only be two of the top five teams in the world in the semi-finals. That's the elephant in the room about the draw.
The team are strong enough, but the challenge for us is that I don't believe our rugby infrastructure, because of circumstance, was able to grow sufficiently with how the world was growing. So while we were playing ourselves, the world was playing each other. I think the New Zealand public has learned that in the last couple of years; they've started to see the growth and development of some of the good teams that we're to play against.
My attitude is that it's almost like 2019 for us, when we had South Africa in our pool. We played them in the first game and beat them. We then went in and played the team that was number one in the world, leading into the World Cup, which was Ireland. We played really well and beat them. We then didn't deal with the challenge of coming down from that mountain very well, and we got ambushed a bit by England. We've had a little bit of experience in this type of drill, and we'll be ready.
What would your approach be to coaching under 11s?
My message to all those grassroots coaches is that it's a privilege to coach. I think you've got a chance to influence those kids. We have a position of power that few other people in society have. Coaches can actually talk to kids in a way, sometimes, that parents and teachers can't. These kids need to learn that when you come in you're part of a team, and so you have to sacrifice a little bit here; that you can actually be vulnerable, because we want to know what you don't know so we can help you.
The second thing is to teach them something. It's the same with the All Blacks. I need an athlete who wants to learn. It's no different to a 10-year-old. The confidence that young people get when they get challenged to learn something, and then finally get there, that sense of achievement is powerful.
Was it your idea to get the team to volunteer for the clean-up near Napier?
One of my beliefs is that the bigger the challenge you've got, the more you've got to understand who you are and who you represent. In 2020, [after the Whakaari eruption] the first chance we had, we went to Whakatāne. I just wanted us to get outside of our problems and look at someone else's, to learn that our problems aren't that big. Then we went to South Auckland, into a largely Pasifika community, and what we got from them was unreal, the gratitude, when we actually just wanted to show some support.
Napier was very similar. My wife's family are from Gisborne. After a couple of weeks of the rain stopping, the media focus stopped, but their lives didn't change. Shovelling silt on Tuesday at the Tangoio Marae, one player was with a local who, while they were cleaning out this house full of silt, found a photo of their family and sort of burst into tears. Now you can imagine the impact that had on our players. You've got to know who you're playing for, who you represent.
What is your message to New Zealand as you head to the World Cup?
I'd like New Zealand to enjoy it. We are an intense bunch when it comes to World Cups. We want to win it, and we know our country wants to win it. But let's enjoy it for a while longer.