THE PROBLEM
There is a crisis in dental care.
– One in three New Zealanders live with untreated tooth decay.
– 32,000 children and 274,000 adults had teeth extracted in 2019 due to decay, an abscess, infection or gum disease.
– Around 7000 children each year require dental treatment in hospital under general anaesthetic.
– The rate of acute hospital admissions for dental care — including for potentially lethal conditions — is increasing.
– Half of adults have signs of gum disease, which is increasingly linked to a variety of health conditions, including Alzheimer's, cancer and heart disease.
With the extraction of a single tooth costing $229 on average, a trip to the dentist is simply too expensive for many. Nearly half of us put off dental care due to cost. And the limited public funding for emergency treatment is often too little, too late.
For low-income New Zealanders, the situation is even worse. The most deprived quarter of neighbourhoods have almost three times more tooth decay than the most affluent neighbourhoods. People from disadvantaged families lose on average six times as many teeth by the age of 38 as those from well-off families. And Māori and Pasifika have more severe oral diseases and are much less likely to access treatment than other groups.
New Zealand is the more unequal than Australia, Canada and the United States when it comes to untreated tooth decay.
THE SOLUTION
Bring dental care into the public health system.
When the public healthcare system was established in the 1930s, it was supposed to include dental care. But lobbying from dentists led to a compromise: state-funded dental care would be extended to secondary school- age children, but no further.
Jonathan Broadbent, associate professor of Dental Public Health at The University of Otago, says we need a system where dental care is guaranteed for all those who need it. "People should be able to access dental care based on the extent of their dental problems, not on the basis of how much money they have," Broadbent says.
As a starting point, he wants universal, publicly funded treatment for urgent and pain-relieving procedures. At first, costly rehabilitative procedures such as root canals would be excluded.
To allow the public system to grow from there, Broadbent says we need to build the dental workforce to meet the country's dental needs. That means:
– More salaried dentists in the public system. "I'd like to see all newly graduating junior dentists spending time in the public system before they join private practice."
– More Māori and Pasifika in dentistry. "Māori and Pasifika tend to have the worst oral-health issues, but are extremely underrepresented in the dental workforce. To ensure dentists go to those communities, you need Māori and Pasifika dentists."
– More community oral-health providers visiting day care and play centres to teach children about oral health, helping prevent the need for dental visits later in life.
Broadbent says these measures should be paired with efforts to address social problems that cause dental issues in the first place, such as reducing the price of healthy foods or restricting advertising for unhealthy foods.
THE BENEFITS
Better health across generations.
Improving access to care would improve the wellbeing of anyone whose ability to smile, eat, socialise and gain employment is affected by poor dental health. Additionally:
– Broader health outcomes could improve, given the clear links between oral health and other health conditions.
– Public money could be used more efficiently if dentists can catch problems well before expensive surgeries are required.
– Productivity could increase. About 10 per cent of working-age adults take a day off work each year due to dental problems.
– These benefits would be intergenerational. Research shows that parental dental health is directly associated with children's dental health.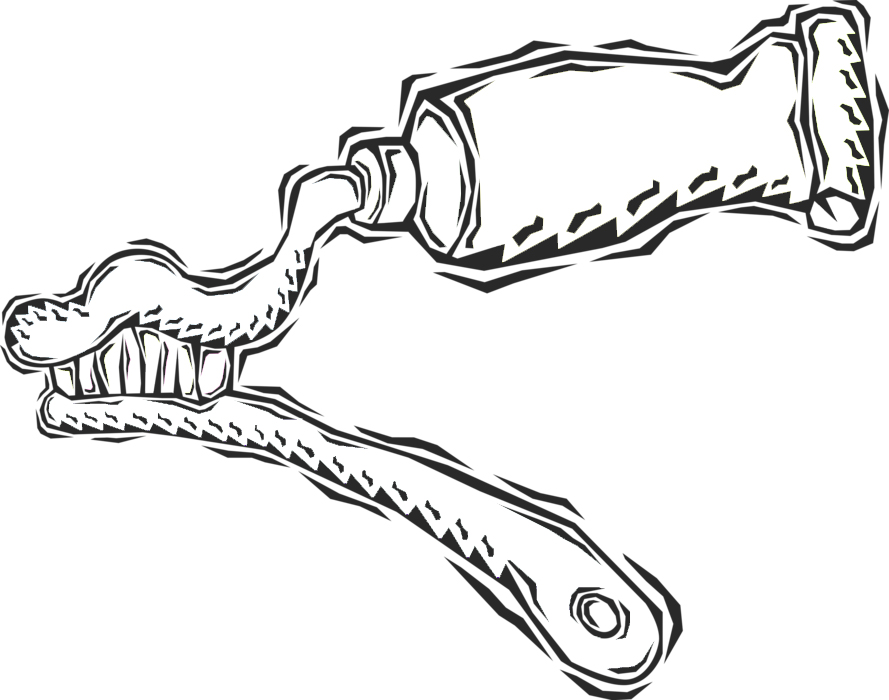 THE OBSTACLES
The price tag.
Both Labour and National backed away from endorsing free adult dental care before the last election. Cost was cited as the main obstacle. The public spends an estimated $1.6 billion on dental visits each year (although this includes cosmetic dentistry). Jim Anderton, who campaigned on free dental care for years with the Progressive Party, costed the policy at $1 billion a year.
But Broadbent says the hefty price tag of a fully public model is being used to block achievable incremental reforms. And the price tag should be seen in the context of the cost to taxpayers of untreated dental problems and the $20 billion the government spends annually on healthcare generally.
There is also growing pressure at the local level for action: in 2019, the Waitematā DHB called for comprehensive dental access.
Although 64 per cent of the public backs free dental care, according to a Colmar Brunton poll, those likely to oppose it include high-earners, men over 55, National Party supporters and Pākehā.
As was the case 80 years ago, the dental profession itself may be an obstacle. "Apart from dentists in the public sector, you're unlikely to find dentists advocating for a strengthened public dental system," Broadbent says. "You don't bite the hand that feeds you."
Ollie Neas is a journalist and barrister based in Wellington.
This story appeared in the February 2021 issue of North & South.