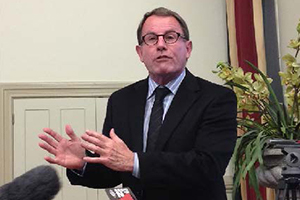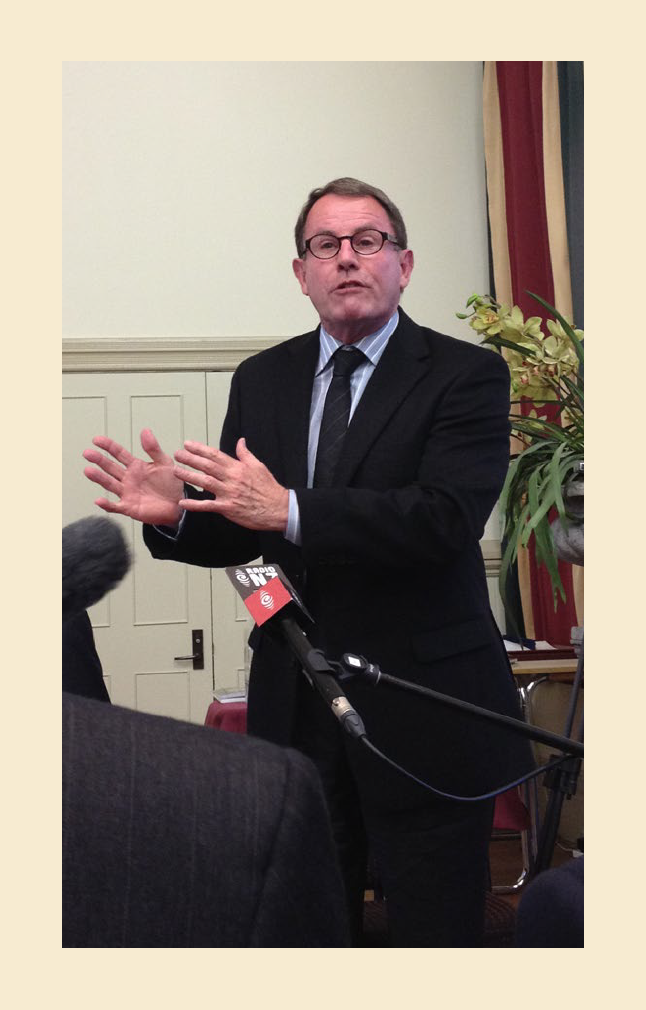 Vodafone, Spark and Kiwibank pulled advertising from Magic Radio to protest comments by John Banks. Photo: "John Banks" By Ksuyin is licensed under CC By-NC-SA 2.0.
Cancel Culture, 1880s Style
The rich history of boycotts dates back to the 19th century – no Twitter account required.
In February, two talkback hosts at Magic Radio lost their jobs. John Banks was sacked after an exchange with a caller who said Māori were "genetically" predisposed to crime and academic failure. After the episode spread on social media, protesters contacted companies that advertise on Magic Radio, threatening to boycott their products and services. Cam Wallace, the CEO of Mediaworks, which owns Magic Radio, condemned and dismissed Banks.
A week later, Sean Plunket announced he was leaving his job as a talkback host on Magic Radio. Like Banks, Plunket is a political conservative, known for his caustic words. In 2017, he upset many people by tweeting his sympathy for disgraced Hollywood producer Harvey Weinstein, who had been accused of multiple rapes. Last year, the Broadcasting Standards Authority ruled that Plunket had conducted an "offensive and harmful" interview with a representative of the iwi Te Whānau-ā-Apanui. Many observers believe that Plunket was forced out because Wallace was worried about further threats to advertisers.
For some commentators, the departure of Banks and Plunket from Magic Radio is an example of a phenomenon called "cancel culture". Cancel culture is supposedly the invention of a new generation who silence those whose views they dislike. Using social media, "woke" youngsters organise the shunning of conservatives like Banks and intimidate businesses that support them. In fact, this kind of protest has a long and surprising history here — and has been deployed by groups all over the political spectrum.
In the 1870s, agricultural prices collapsed across the British Isles. Unable to pay their rent, many In the 1870s, agricultural prices collapsed across the British Isles. Unable to pay their rent, many tenant farmers faced eviction. Large farmers cut wages for the seasonal employees who helped plant and harvest their crops. Land Leagues and unions sprang up across the countryside.
Many of the members of the Irish Land League were illiterate. Almost all lived in the same district where they were born. They grew flax or potatoes or raised sheep on pieces of land that were often owned by English colonists.
It was in this context that Charles Boycott, a former British officer, came to County Mayo in the far west of Ireland and took a job managing the estate of the Anglo-Irish politician Lord Erne. By 1880, Boycott had decided to evict 11 tenant farmers from Lord Erne's lands. In response, the local branch of the Land League decided that he would be shunned.
When bailiffs tried to serve eviction notices on Boycott's behalf, they were chased away by women throwing manure and stones. Boycott's servants left his house. Faced for the first time with the prospect of having to wash his own clothes, the English gentleman tried to engage the services of a local laundress. She refused his money. So did the local baker and blacksmith. Postmen would not deliver his mail. After Britain sent an armed expedition to evacuate Boycott from County Mayo, his name became synonymous with shunning.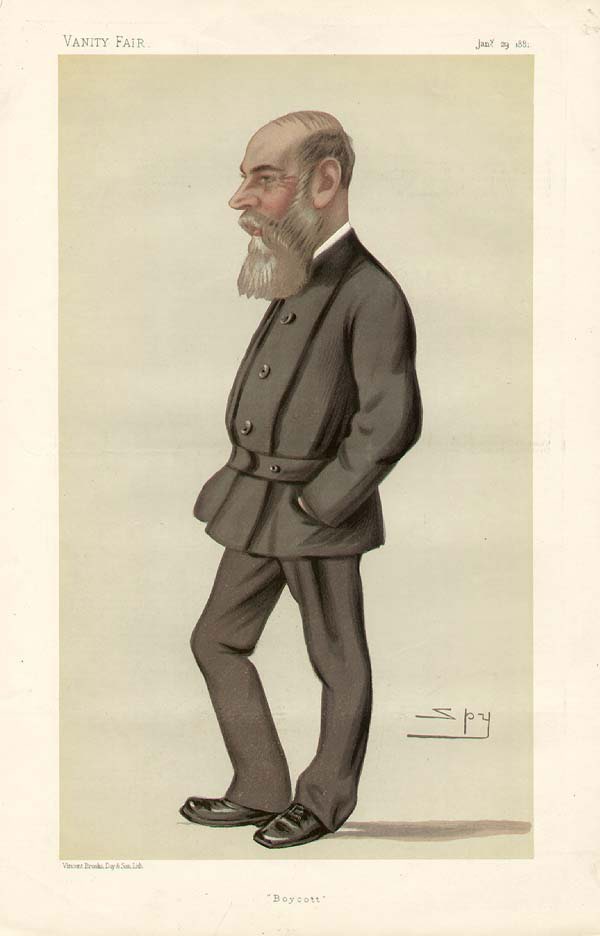 Charles Boycott's harsh treatment of Irish farmers inspired the modern boycott and also confronted him with the prospect of having to do his own laundry. Illustration: Leslie Ward, Vanity Fair, January 29, 1881.
Many of the rural workers' protests failed. In 1874, a huge strike by English farm labourers broke down as starving men went back to work. In a speech to demoralised strikers, their leader Joseph Arch urged them to emigrate to a British colony, where their lives might be better. Many took his advice and went to New Zealand. After 1880, the boycott travelled with them.
New Zealand saw its first massive strike in 1890, when seamen, wharf workers and coal miners walked off the job in solidarity with their Australian comrades, who had been refused the right to form unions. On our city waterfronts, wharfies brawled with police and militiamen on horseback.
When strikebreakers were hired to unload ships, the union called for a boycott of "blacklegs". Workers avoided butchers, grocers and pubs that served the strikebreakers. One observer described how a group of blacklegs turned up to a dancehall in Wellington, where all the young women "lifted their skirts in unison" and marched out of the hall.
Not all workers' boycotts are admirable to historians. In 1912, a Japanese steamship called the Hakashika Maru was about to bring a cargo of hardwood across the Tasman from Newcastle when the captain received a telegram from the Seaman's Union of New Zealand. Because the ship had an "Asiatic crew", the seamen and their allies, the Watersiders' Union, refused to handle its cargo. The Hakashika Maru never visited New Zealand.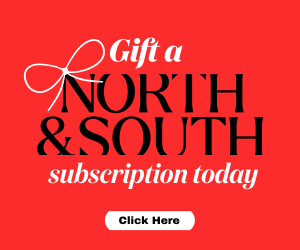 For many conservative New Zealanders, the boycott seemed a cultural as well as an economic threat. Western Ireland, where the tactic emerged, was widely seen as a barbarous place. The collective action of workers also reminded some conservatives of "tribal" and supposedly inferior cultures. In 1896, a correspondent of the Lyttleton Times called boycotting the "religion of savages", and lamented the way "white people of New Zealand" were stooping to the level of the "rent-racked Irish peasant" and superstitious Māori. In 1932, the Waikato Times compared "the modern boycott and the ancient Māori custom of tapu", suggesting that workers who boycotted had not "advanced much on savage practices".
The boycott continued to be a weapon in the political conflicts of the late 20th century in New Zealand. Unions and employers, the left and the right — all used the tactic.
Māori, too, adopted the boycott — or potoke, as they were soon calling it. The prophet and politician Wiremu Ratana directed his followers away from businesses and institutions he considered racist or corrupt. In the late 1920s and 30s, the many Ratana followers living in the Taranaki and Whanganui regions refused to visit the shops in the town of Patea. Ratana had accused the town's mayor of getting police to harass him.
In 1940, the Waikato leader Princess Te Puea called for a Māori boycott of the centennial celebrations of the Treaty of Waitangi. A number of iwi joined the boycott. Hoani Te Heuheu Tokino, a leading rangatira of Ngāti Tūwharetoa, said that he would not travel to Waitangi for commemorations because "governments have adopted the treaty in words" yet "passed laws year by year in breach" of it.
And yet for all its supposedly "uncivilised" qualities, the boycott was happily used by employers as well as workers. Bosses shared "blacklists" of reds. Alex Galbraith, a founding member of New Zealand's Communist Party in 1922 and its leader for decades, found it almost impossible to get a job. In the 1930s, Galbraith was so desperate for an income that he borrowed a pan and went looking for gold in the hills behind Greymouth. A local contractor took pity on him and gave him a job clearing the bush for a line of power poles. The contractor was soon warned he would be shunned by the Power Board if he associated with a red; Galbraith was sacked after only a month.
One of the most famous uses of the boycott internationally was the Montgomery bus boycott in Alabama, a seminal moment in the American Civil Rights movement. For a year, blacks boycotted buses that segregated them from white passengers. They made long treks on foot every day to work and schools, until in 1956, the city finally backed down.
Māori and other non-whites suffering from widespread discrimination in postwar New Zealand took note. In 1959, psychiatrist Rongomau Bennett was refused a beer at the Papakura Tavern in South Auckland. His case made headlines around New Zealand and internationally, with some papers comparing Papakura to segregated towns in the American south. Pākehā supporters of Bennett decided to shun the pub. After several weeks of protests, the Papakura Tavern pledged to serve Māori customers.
The boycott continued to be a weapon in the political conflicts of the late 20th century. Unions and employers, the left and the right: all used the tactic. The campaign to boycott apartheid South Africa in the 1970s and 80s is famous, but few New Zealanders remember the boycott of the Moscow Olympics in 1980, which was organised and enforced by the political right.
Robert Muldoon is remembered as the prime minister who allowed the Springboks to tour New Zealand in 1981 in the name of sporting freedom, but he was happy to try to pressure Kiwi athletes into withdrawing from the Moscow Olympics, held a year after the Soviet invasion of Afghanistan. When pentathlete Brian Newth insisted on going to the 1980 games, Muldoon condemned him as a traitor. Sports Minister Allan Highet unsuccessfully suggested to his employer that he should be sacked.
The "cancel culture" of the 21st century is not a new phenomenon, simply a continuation of a practice that has proved as potent in the era of social media as it once was in the fields of County Mayo.
Scott Hamilton has published books about the Pacific slave trade, the Great South Road, and British socialism.
This story appeared in the April 2021 issue of North & South.