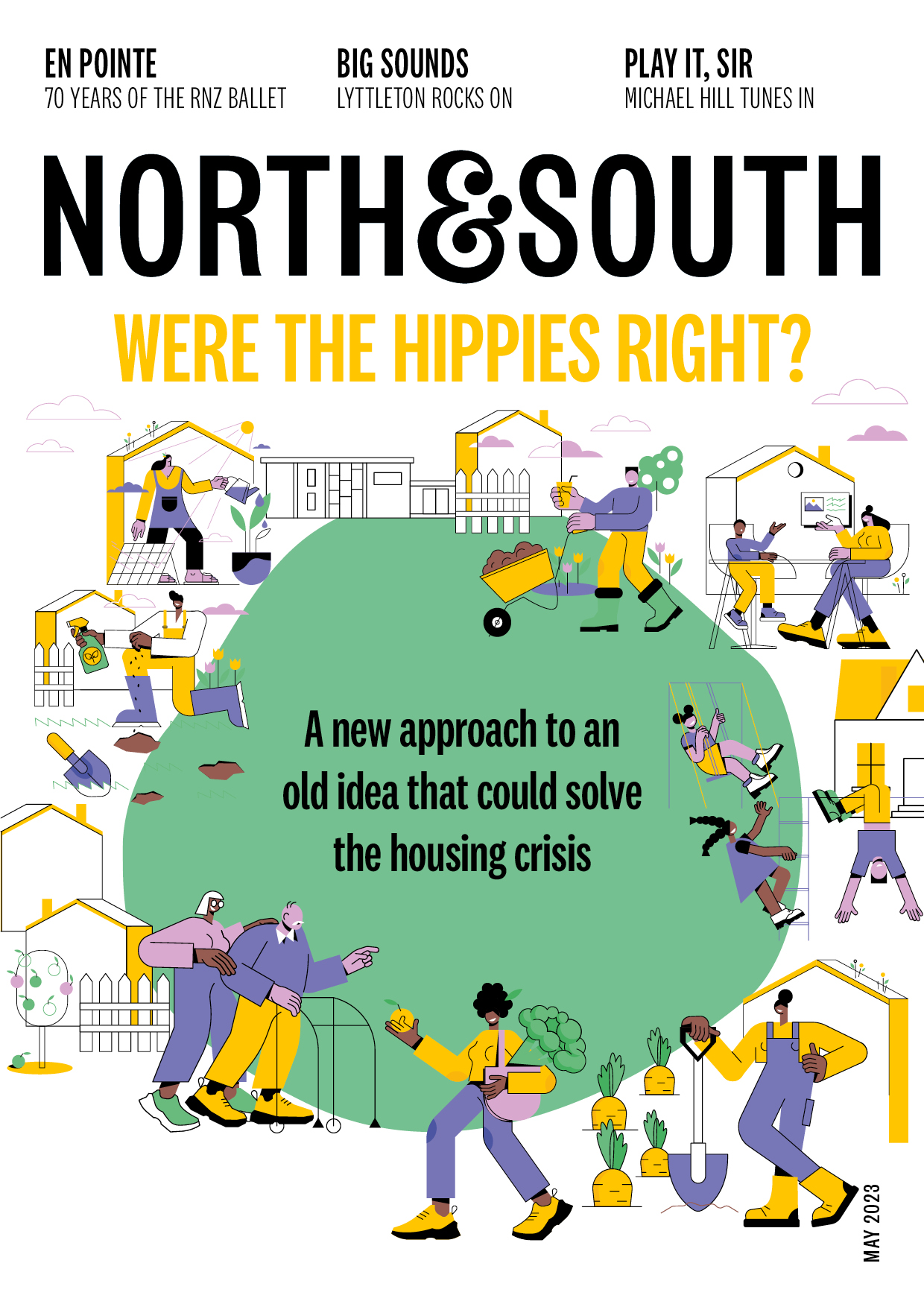 Illustration: Visual generation, iStock
Building a Future
Were the hippies right? Why designing and building shared, energy-efficient homes may be the solution not only to our housing supply issues, but also to social isolation.
By Eric Trump
Small Town, Big Sound
Right people, right place, right time — Lyttelton has an outsized influence on the Aotearoa music scene, nurturing and producing some of our top contemporary musicians.
By George Driver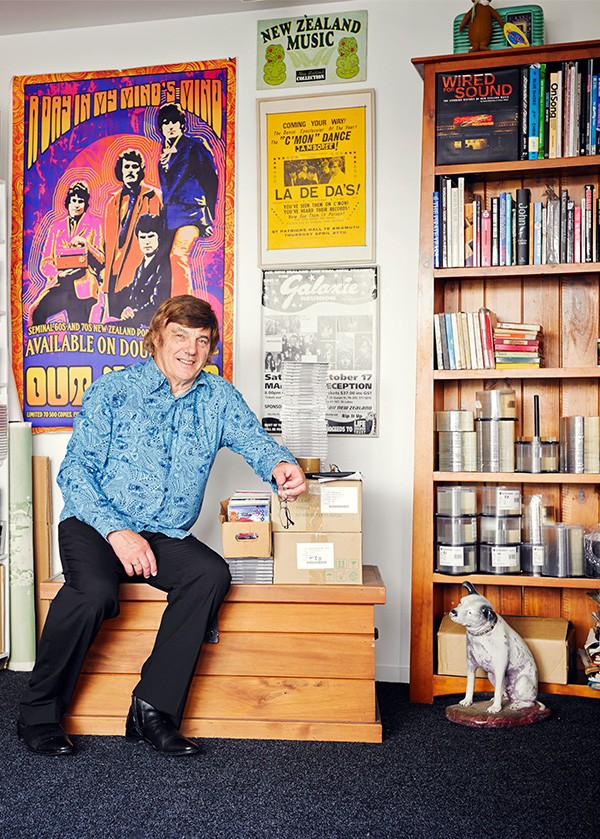 Photo: Victoria Birkinshaw
Counting the Beats
From his home north of Auckland, Grant Gillanders keeps the spotlight on the work of New Zealand musicians of the 1950s, 60s and 70s.
By Garth Cartwright
A Ballet Company Barre None
As the Royal New Zealand Ballet celebrates its 70th anniversary, past and current company members share some of their standout memories, onstage and off.
By Gabi Lardies
Millionaire's Row
A stay in a lakeside campground sees the Vance family breaking many unspoken rules.
By Matt Vance
The Castle that Rabbits Built
Two Aucklanders take on a classic but unfinished Central Otago grand home.
By George Driver
Save the Date
What's happening in May.
By Nadia Shaw-Owens
The Map: Small towns produce great musical talent
Some of Aotearoa's famous musicians were made from humble beginnings.
By Nadia Shaw-Owens
Foreign Correspondence
New Zealand navigates the High Seas Treaty.
By Peter Bale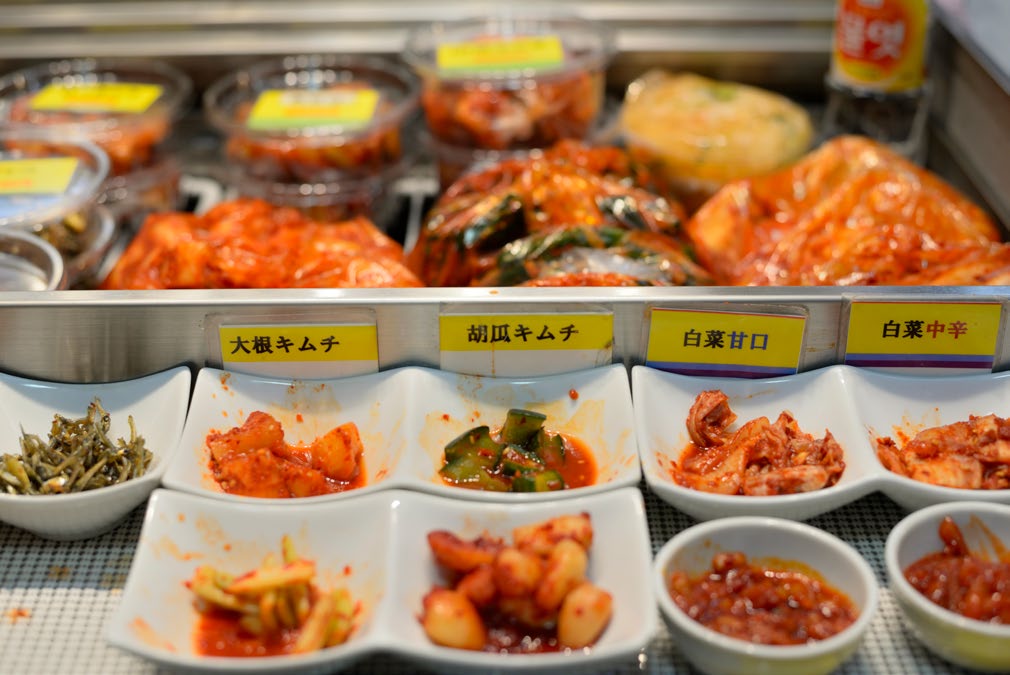 Multiple types of kimchi, the Korean side dish of fermented vegetables eaten with just about anything. Photo: Markus Bell.
Play it, Sir
On the eve of the international violin competition he started and continues to support, Sir Michael Hill plays for us.
By George Driver
Travel: Koreatown, Osaka
From K-pop sounds and fashions to K-cuisine, the charms of South Korea can be found distilled in one neighbourhood in Japan.
By Markus Bell
Travel: Ōtautahi Christchurch
The rebuilt heart of the city brings pleasure to visitors and locals alike.
By Gabi Lardies
About Town: St Bathans
The gold is long gone but there's still a glow to this Central Otago settlement.
By Eric Trump
National Treasures: The Milk, Honey & Grain Museum
Great Barrier Island's quaint and very specific collection of artefacts.
By Lindsay Wright
Alice Eats: Pasta Vongole
A special recipe shared from the Baduzzi kitchen.
By Alice Taylor
The May Bookshelf
A new treasury of work by recent poet laureate David Eggleton; Robin Morrison's Te Waipounamu visual opus is reprinted after 42 years; a biography of Katherine Mansfield; essays; and more.
By Paul Little
Puzzles+
The Whiz Quiz, crossword, plus extra brain teasers this month.
By Graeme Wilson
Meet the Maker
Jeweller Jane Dodd in her Ōtepoti Dunedin studio.
Photos by Guy Frederick
Subscribe to Our Newsletter
For regular updates on what's happening, please sign up for the newsletter here.