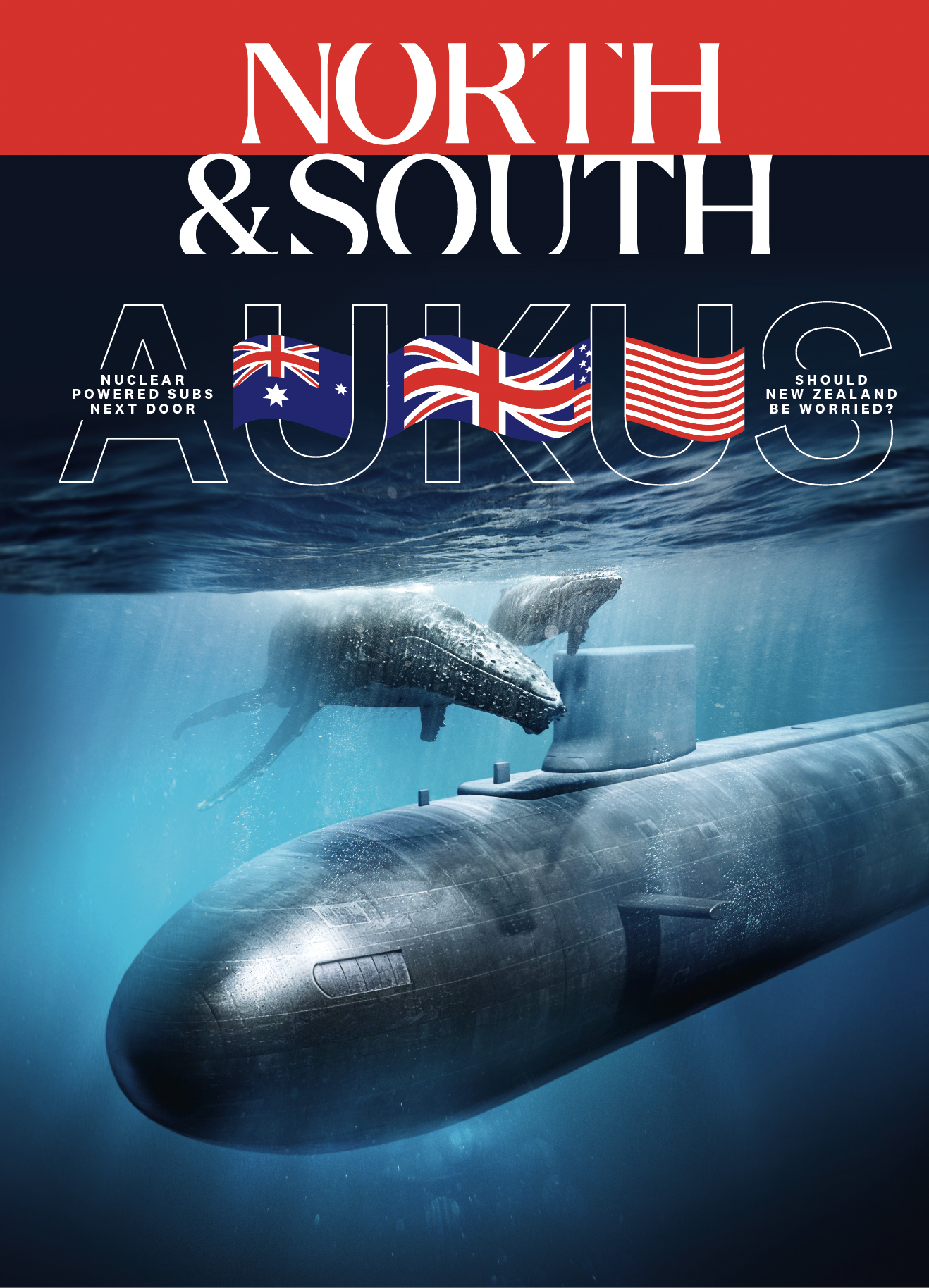 The Awkwardness of AUKUS
Nuclear powered subs next door: should New Zealand be worried? How should Aotearoa position itself in a world where military and strategic shifts make our region a more complex and scary place.
By Alexander Gillespie
One Egg at a Time
The world's rarest wading bird, the kaki, is taking baby steps back from extinction with a lab-like hatchery, but success is not guaranteed.
By George Driver
Ancestral remains of Moriori and Māori were laid on Te Atamira (the stage) during repatriation ceremonies at Te Papa's Rongomaraeroa contemporary marae. Photo: Te Papa Tongarewa
Homeward Bound
Moriori lost more human remains to colonial grave robbers and museum collectors than any other people in the Pacific. Now hundreds of ancestral remains are being returned to Aotearoa.
By Veronika Meduna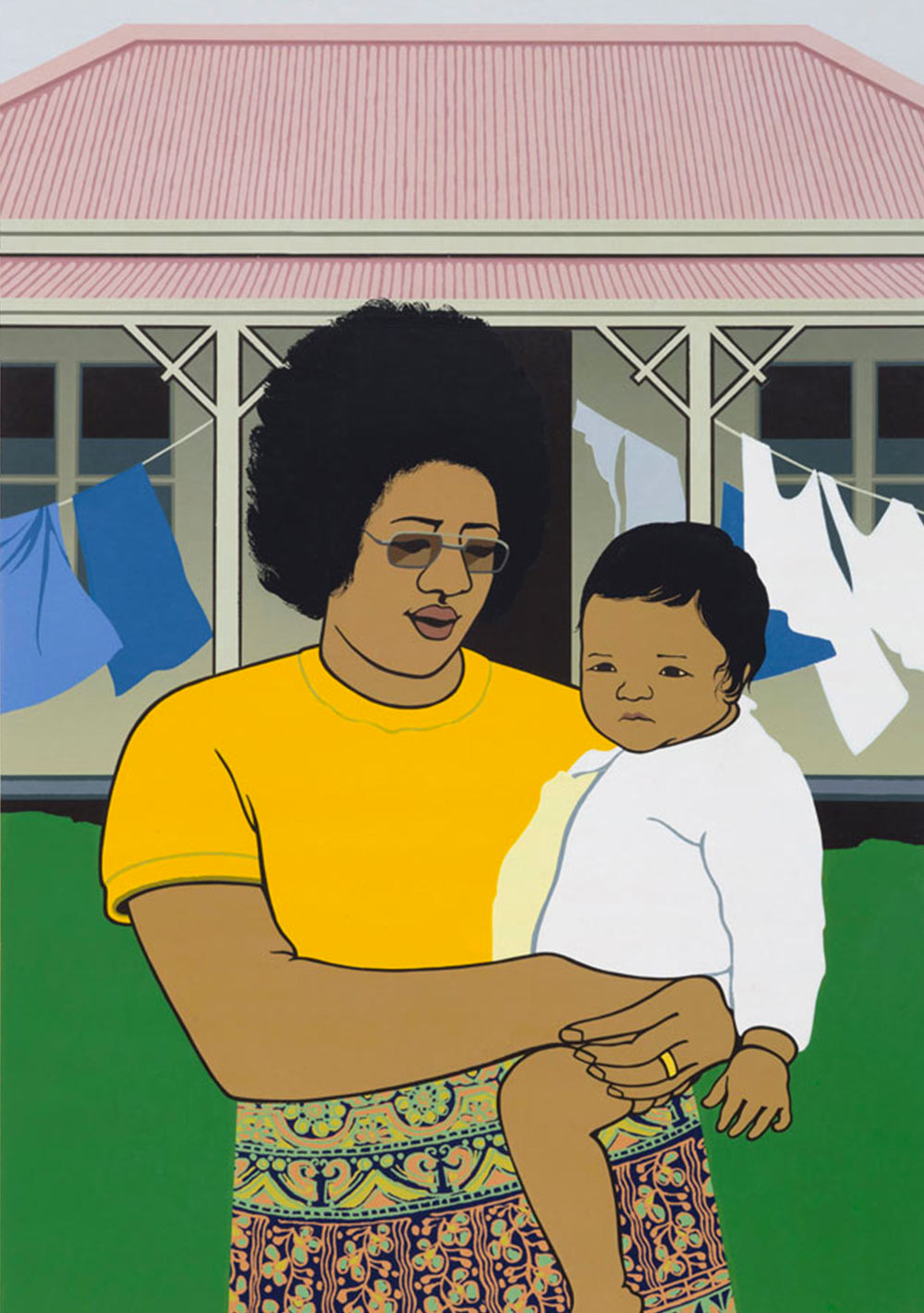 Mere and Siulolovao, Otago Peninsula by Robin White, Screenprint, Auckland Art Gallery Toi o Tāmaki, Purchased 2004
Mere and Monty
Robin White's Mere and Siulolovao is a national favourite, and the story behind it only adds to its appeal.
By Thomas McLean
The Forgotten Earthquake
An enthusiastic young earthquake investigator uncovers surprising facts about our shaky past.
By Paul Gorman
Help for Kelp
Out-of-control kina are wiping out the giant kelp forests in Wellington's harbour.
By Gabi Lardies
Save the Date
Stand-out events for the first month of winter.
By Nadia Shaw-Owens
The Map: Into The Wild
Aotearoa is home to hundreds of protected nature reserves and sanctuaries, but glossy parrots and fur seals aside, our wildlife refuges are also rich in the unexpected – livestreams of fluffy albatross chicks, sheep graveyards, addiction rehabilitation centres, and more.
Nadia Shaw-Owens
Foreign Correspondence
Are there subtle signs of changing foreign policy and defence direction from our new Prime Minister?
By Peter Bale
Profile: Fasitua Amosa
Fasitua Amosa has made his name as an actor, but his family's history of community service has seen him add local politics to his agenda.
By Gabi Lardies
The Cheesiest Antarctic Adventure
An idiosyncratic explorer finds it difficult to satisfy his cheese roll cravings in icy Antarctica.
By Ben Mack
Travel: LA Cemetaries
Take a tour of the resting places of dozens of Hollywood legends.
By Colin Hogg
National Treasures
Intricate models in Tawhiti Museum tell stories of Taranaki history.
By Lindsay Wright
About Town: Tokoroa
The former timber town had a master plan unlike any other.
By Minnie Parker
The Grapevine
A post-cyclone update from Hawke's Bay vineyards battling to get back on their feet.
Toby Buck
Food For Thought
Date pudding with espresso syrup, plus delicious vegetable dishes.
By Alesha Bilbrough-Collins
Book Excerpt
A taster of the celebrated author's newest novel, due out this month.
By Catherine Chidgey
Katherine Mansfield's Europe
Following the celebrated writer's European odysseys.
By Redmer Yska
The June Bookshelf
Best new books, including post pandemic fiction from Fiona Farrell and Stephanie Johnson, plus a long-awaited novel from Sue McCauley.
By Paul Little
Puzzles
The Whiz Quiz and crossword.
By Graeme Wilson
Meet the Maker
Ruby Joy Eade and her passion for colourful quilts.
Photos by Lewis Ferris
Subscribe to Our Newsletter
For regular updates on what's happening, please sign up for the newsletter here.