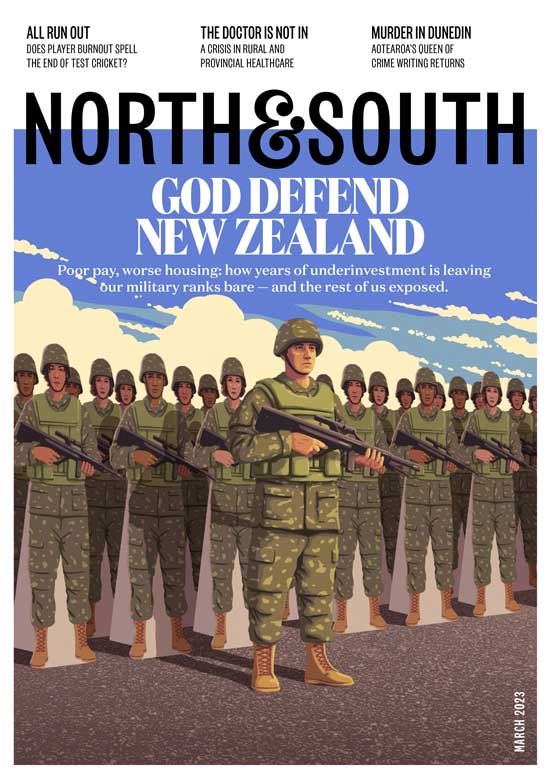 Illustration: Ross Murray
God Defend New Zealand
With pay rates lagging and subsidised housing under pressure is it any wonder our Defence Force is scrambling for boots on the ground?
By Pete McKenzie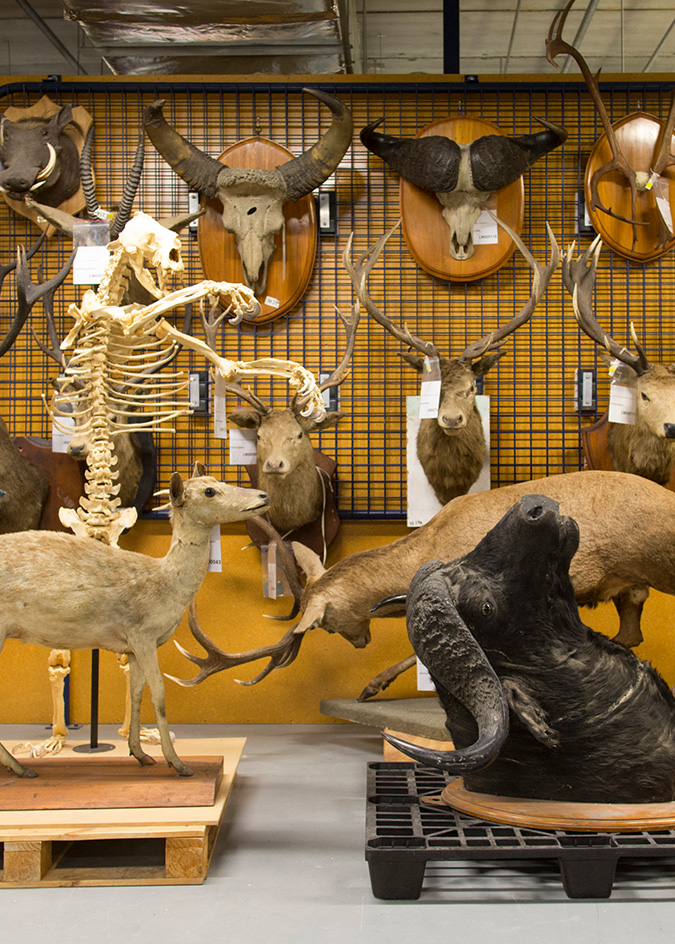 Photo: Michael Hall. Te Papa (25481)
Finding Taonga
Museums are repositories of treasure, both on display and in vast storerooms. How do they acquire these items and who makes the call on what's worthy of inclusion?
By Sarah Webster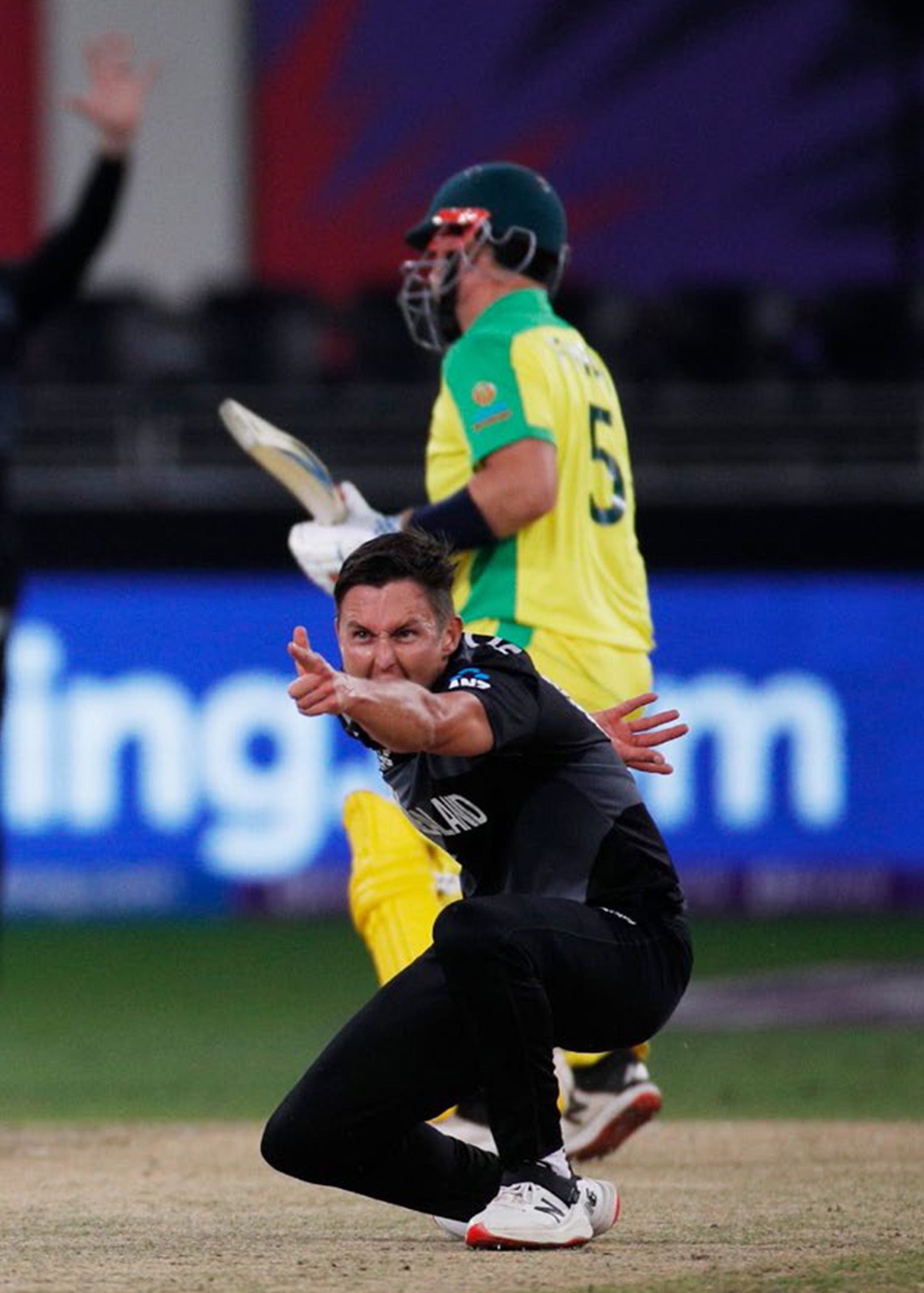 Photo: Hamad I Mohammed, Reuters
Last Call for Cricket
Thanks to the rise of professional leagues, cricket has never been so lucrative, nor the schedule so packed. The risk of burnout is growing as players wrestle with decisions about career pathways.
By James Borrowdale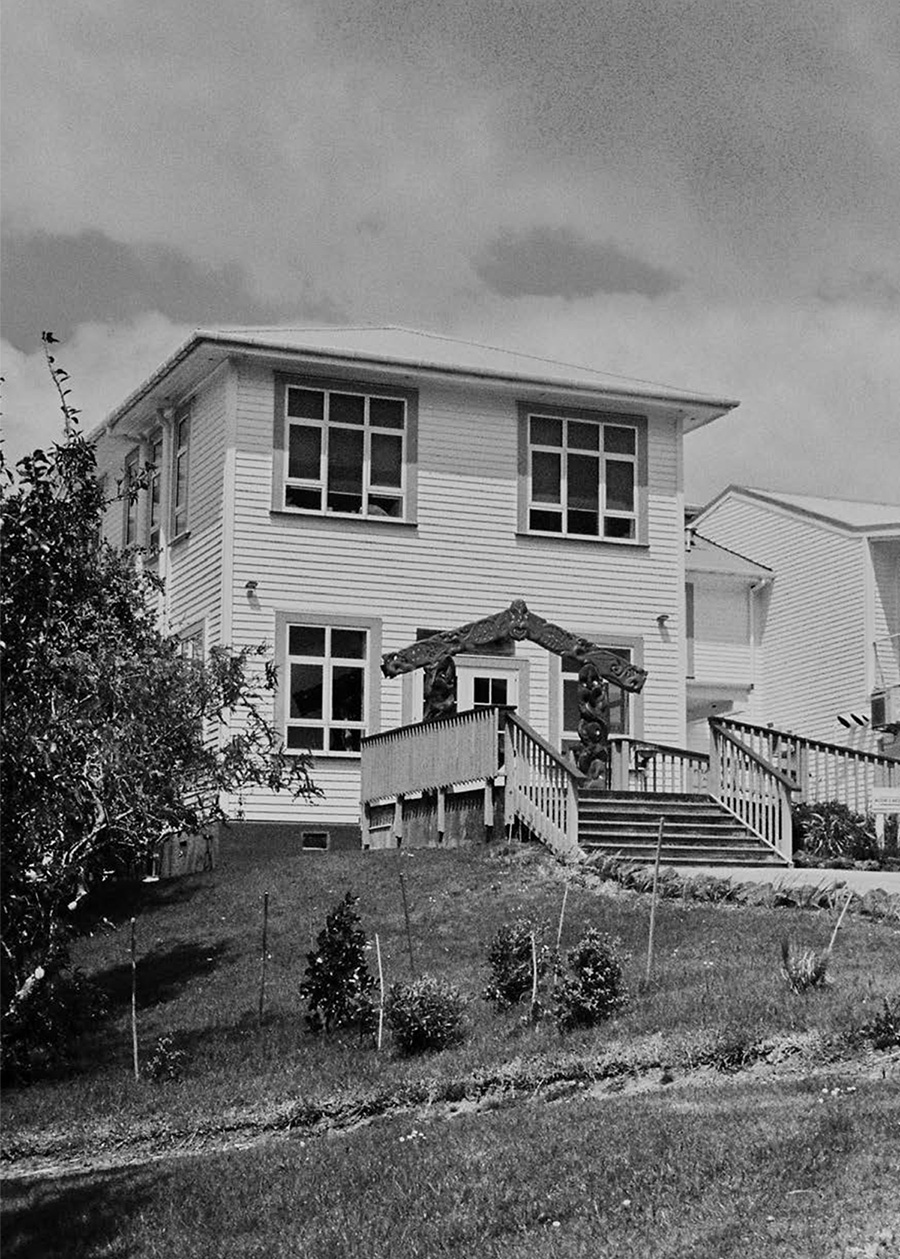 A Country Practice
New Zealand faces a major healthcare crisis, with too few medical graduates signing up to be GPs and an aging current workforce. Nowhere is this felt more than in rural areas, which struggle to attract healthcare staff.
By Findlay Buchannan
Pet Me Not
Would you take your cat for a walk in a national park? You'd be surprised how many people try.
By Gabi Lardies
Sequins, Sizzle & Spice
The sexy fun of the spiegeltent returns as part of the Auckland Arts Festival.
By Gabi Lardies
Save the Date
What's happening in March.
By Nadia Shaw-Owens
The Map: Mother's Ruin and where to find it
If you're a discerning gin drinker with a taste for locally made, keep an eye out for these hyper-local artisan brewers the next time you pass through their towns — or you can always order online.
By Lucy McConnell
Foreign Correspondence
As China rises, Japan invests in its military.
By Peter Bale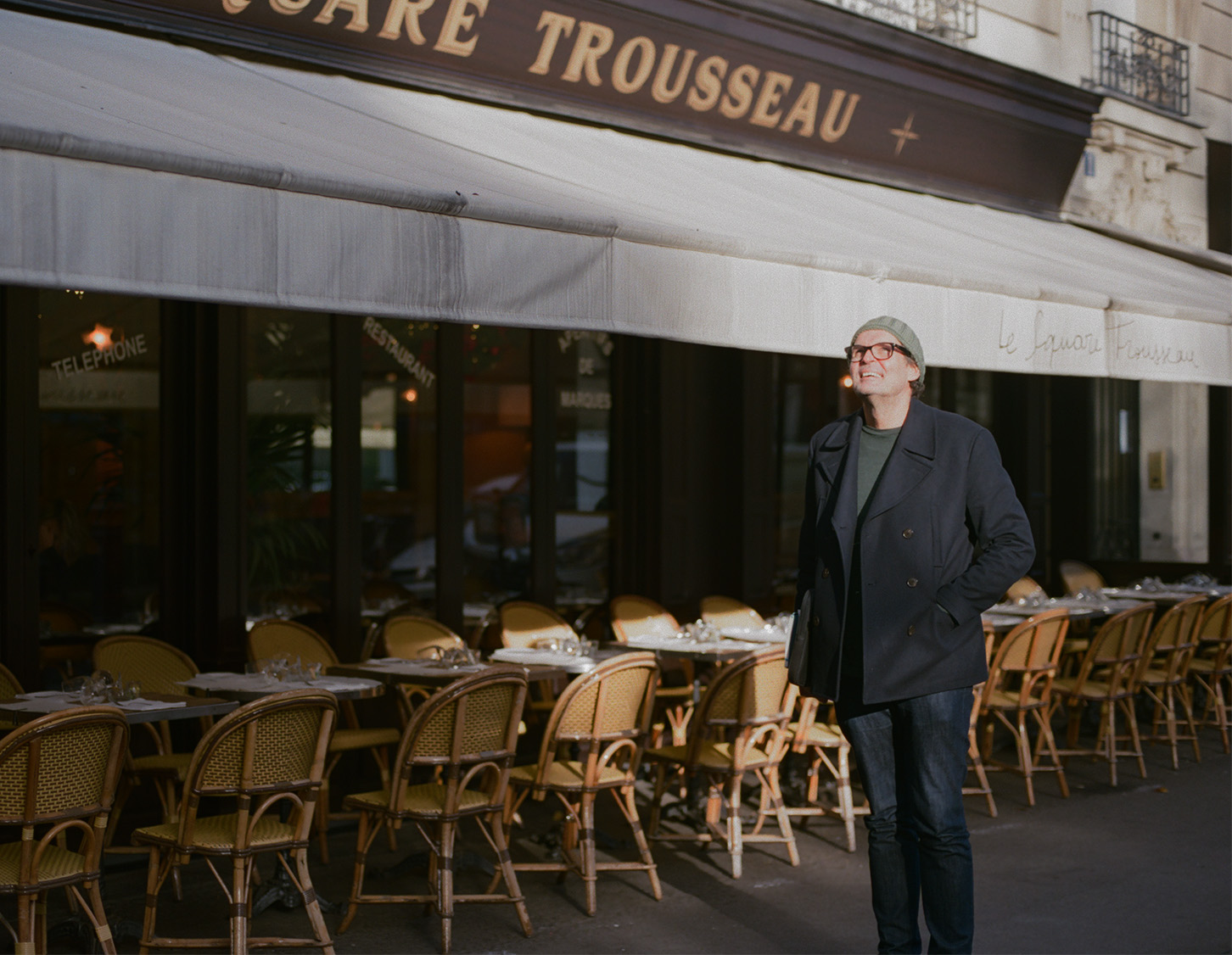 The man behind last year's intriguing, partly true novel, A Message for Nasty, might be New Zealand's most enigmatic expatriate. Photo: Gregor Thompson
A Bit of Fry and Nasty
With his A Message for Nasty a bestseller, novelist, retailer, flâneur and Kiwi in Paris Roderick Fry considers his next foray.
By Gregor Thomson
She Done It
Criminal mastermind (on the page) Vanda Symon returns with a new thriller after a lengthy break.
By Thomas McLean
A Holiday to Savour
Enjoying the scenery and the cuisine of Noosa and the Gold Coast.
By Lauraine Jacobs
About Town: Masterton
Better than you might think.
By Marisa King
Alice Eats: Cake
Use up squishy summer fruit in a deliciously light cake.
By Alice Taylor
The March Bookshelf
Better than? Just as good? A review of Eleanor Catton's Birnam Wood, which arrives 10 years after her Booker Prize-winning The Luminaries. Also, a dive into the murky underworld of this country's extremists, a crime novel and more.
By Paul Little
National Treasures: Charlotte Museum
A semi-industrial Auckland street is home to a museum honouring Aotearoa's sapphic history.
By Gabi Lardies
Backstory: Trouble on the Streets
Aotearoa's spotty history of strikes, would-be saboteurs, Somes Island, and anarchists.
By Scott Hamilton
Puzzles
The Whiz Quiz and crossword.
By Graeme Wilson
Meet the Maker
Artist Rozana Lee, photographed in her studio by Vanessa Green.
Subscribe to Our Newsletter
For regular updates on what's happening, please sign up for the newsletter here.