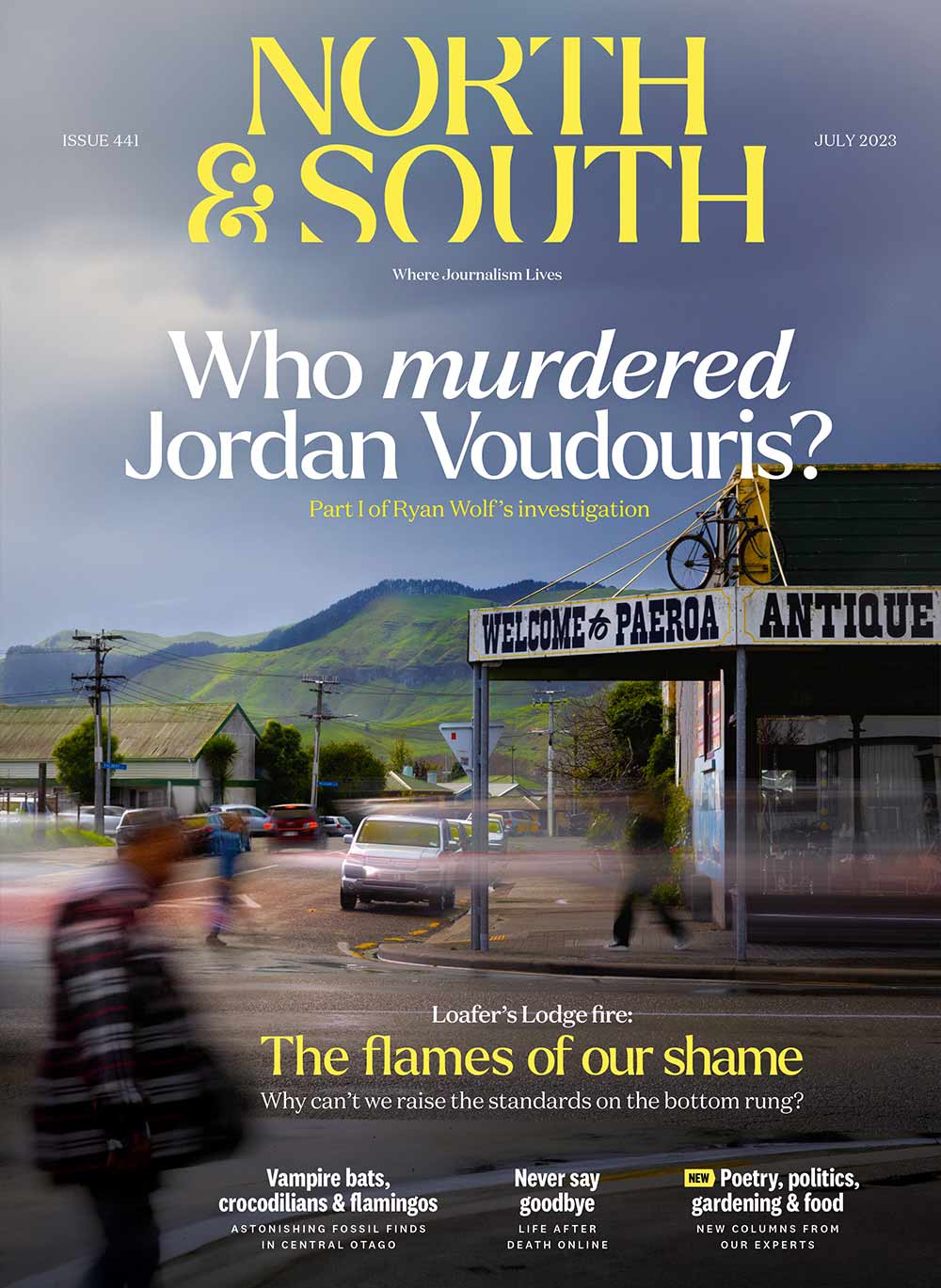 Murder in Paeroa
The unsolved murder of a much-loved pizza man continues to mystify and divide locals. A podcaster talks to those who knew Jordan Voudouris and unearths some surprises.
By Ryan Wolf
Flames of our shame
Little progress has been made to sort out New Zealand's sordid and shabby boarding houses. Will the Loafers Lodge fire finally shake things up?
By Max Rashbrooke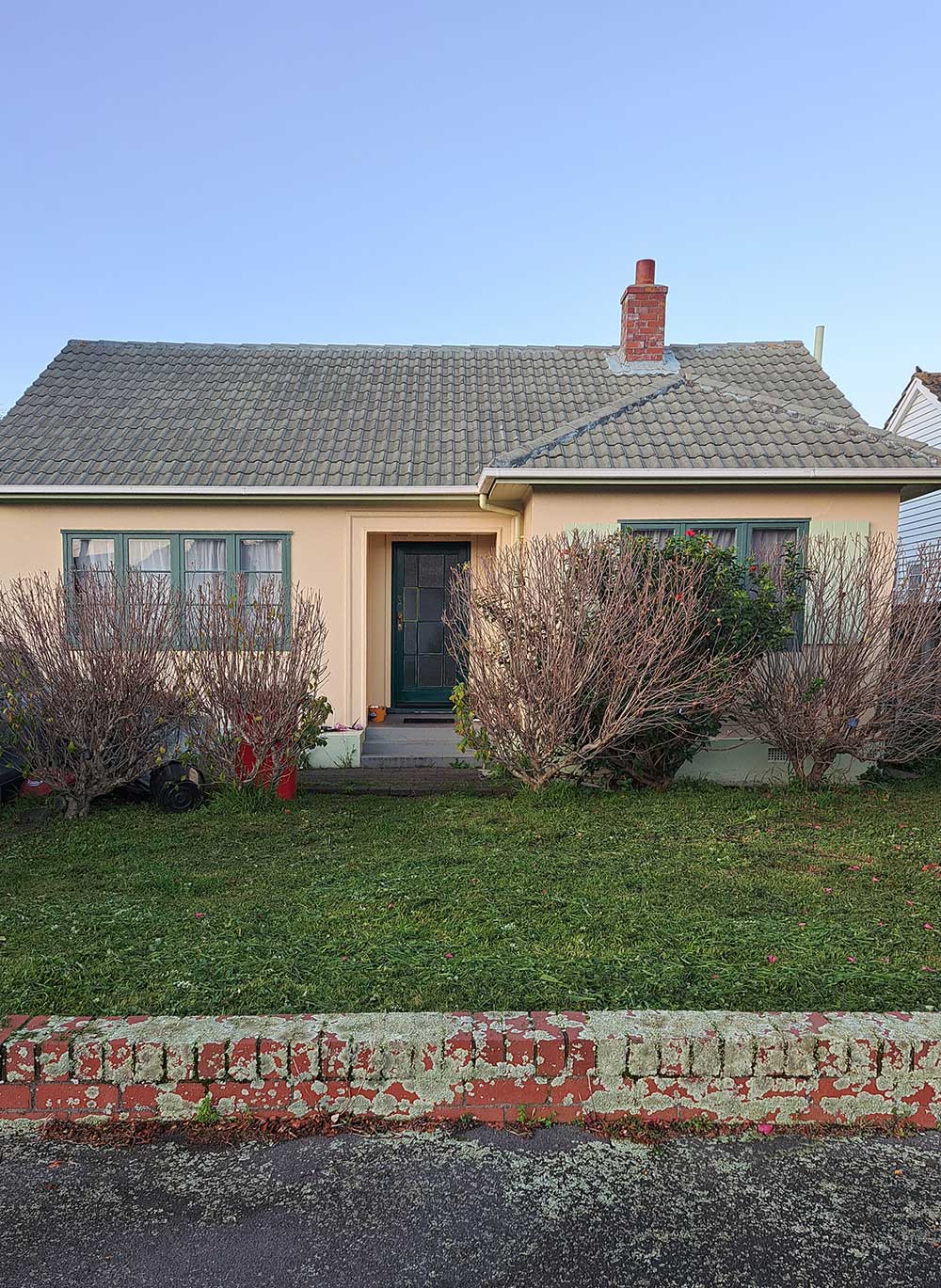 Houses no one built
Back-and-forth between the left and the right does not get us closer to fixing public housing.
By Grant Duncan
Bone hunters
Fossils from an ancient Central Otago lake bed provide clues about the bizarre creatures that once lived there.
By George Driver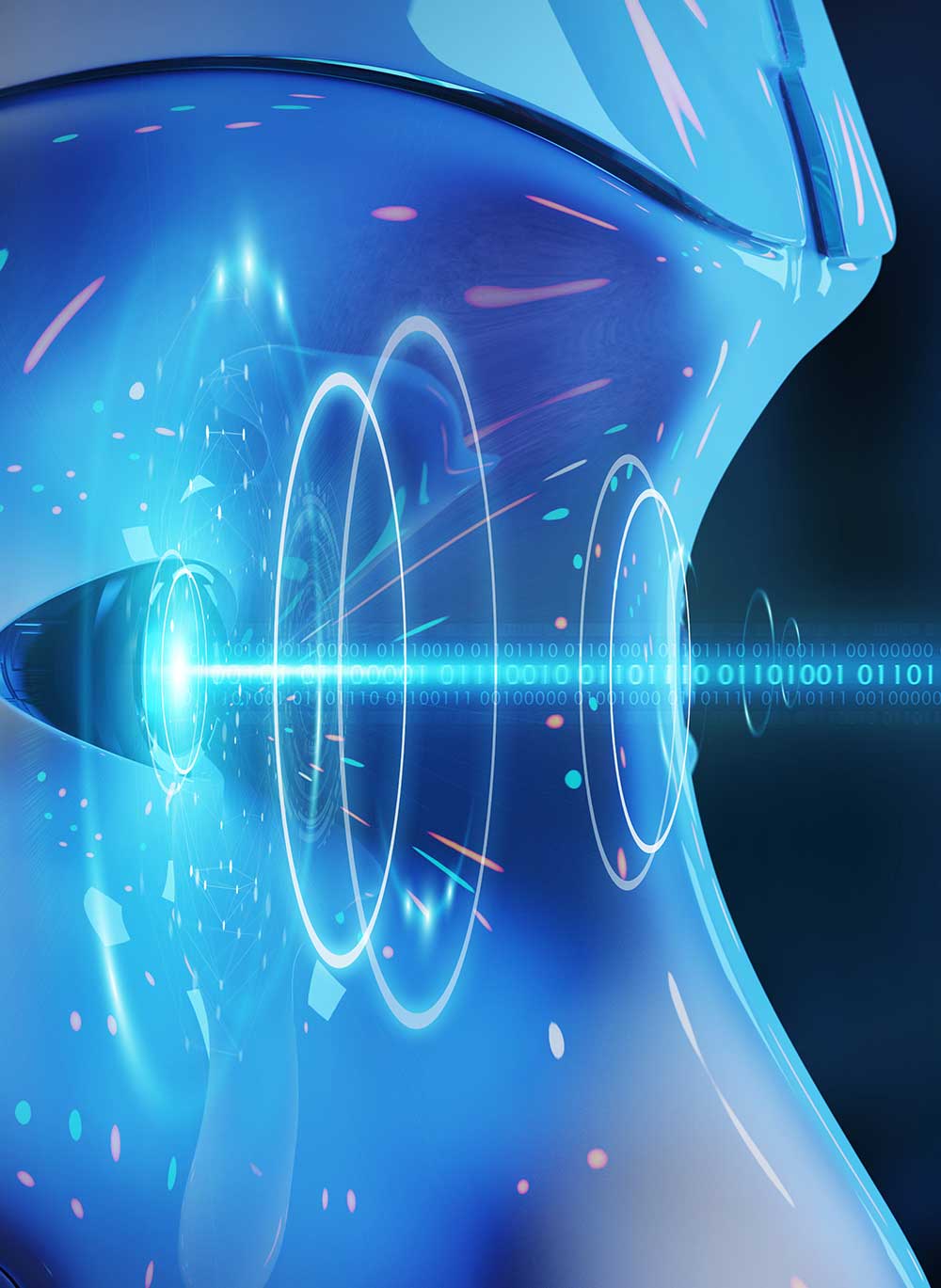 Never say goodbye
Macabre or moving? You can now live on forever in the virtual world.
By Noel O'Hare
Landscapes
Celebrating vistas from around our nation.
By Jamie Wright
The map
Maritime misfortunes aplenty on our wild, dangerous coastlines.
By Nadia Shaw-Owens
My first ever
Memories of Matthew Arnold's Requiescat.
By Bill Manhire
Ten days in ICU
Like father like daughter: a touching tale of two stressful hospital stays.
By James Borrowdale
Kicking on
FIFA's leading female administrator on why she advocates for women's football on the world stage.
By Theo Macdonald
Living up to a name
Dancer and director Moss Te Ururangi Patterson on reclaiming te reo Māori, resilience and connecting with your roots.
By Elisabeth Easther
National treasures
A collection of galloping, jumping and prancing equine memorabilia comes with a remarkably heart-warming story.
By Lindsay Wright
Travel
A tattoo tidy-up uncovers the intriguing history of Cambodian body art.
By Markus Bell
Embracing the dry
A beautiful Central Otago garden, which thrives in arid conditions without any water, has attracted international admirers.
By Rosemary Barraclough
The poetry of porridge
Why humble porridge's prosaic reputation deserves a rethink.
By Shan James
Film
A new documentary puts cycling's tightest seconds under the magnifying glass.
By Theo Macdonald
The July bookshelf
Paul Little writes his final North & South book review and bids us farewell, Colin Hogg talks to author Emily Perkins about her new novel, and Peter Bale interviews an author who knows all about the tricky China tightrope.
Puzzles
The Whiz Quiz and crossword, plus extra brain teasers this month.
By Graeme Wilson and Pam Hutton
Save the date
Festivals and live music are all the rage this month.
The back story
Ann Shelton's acclaimed photography has links to wise women and witches.
Subscribe to Our Newsletter
For regular updates on what's happening, please sign up for the newsletter here.