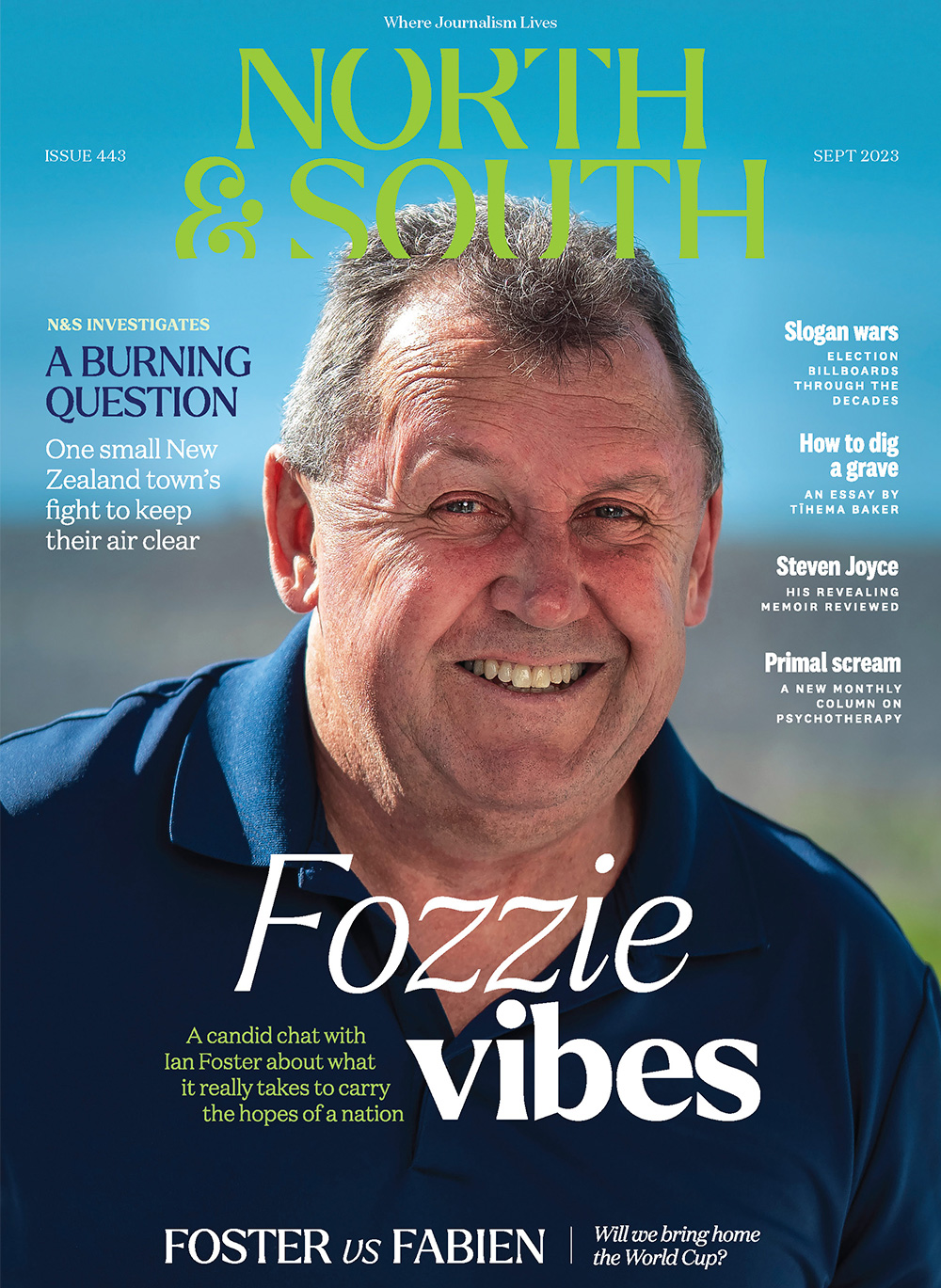 Photo courtesy: John Cowpland
Fozzie vibes
Ian Foster chats to North & South about rugby, pressure and keeping up a mantra.
By Greg Partington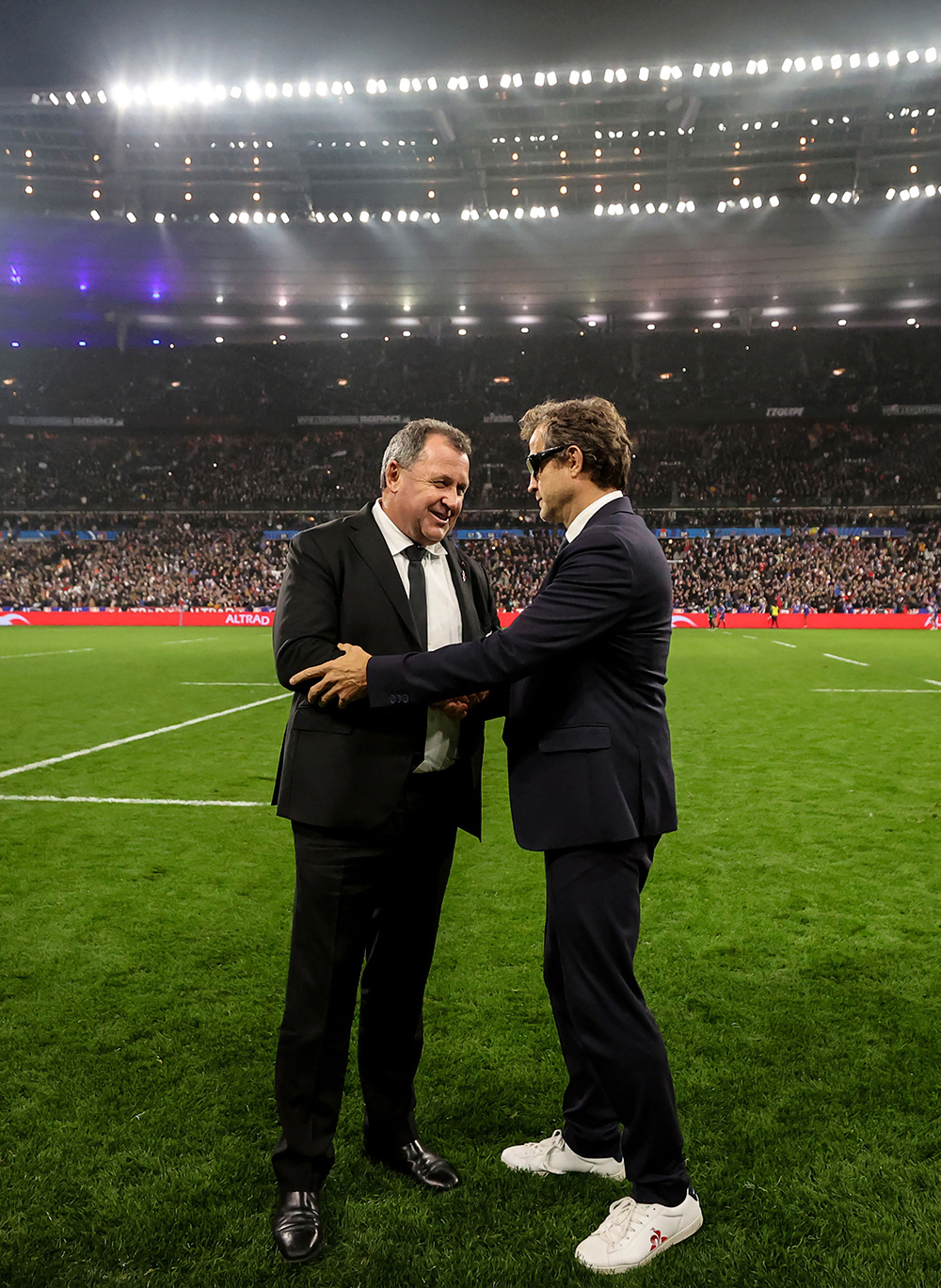 Photo: Ian Foster and Fabien Galthié at Stade de France in Paris in November 2021.
A tale of two coaches
The coaches of the All Blacks and Les Bleus face off – who will come out on top?
By Matthew Jansen
A burning question
Debate rages over plans for massive rubbish-burning facilities. Is it truly environmentally sound and are the risks too high?
By George Driver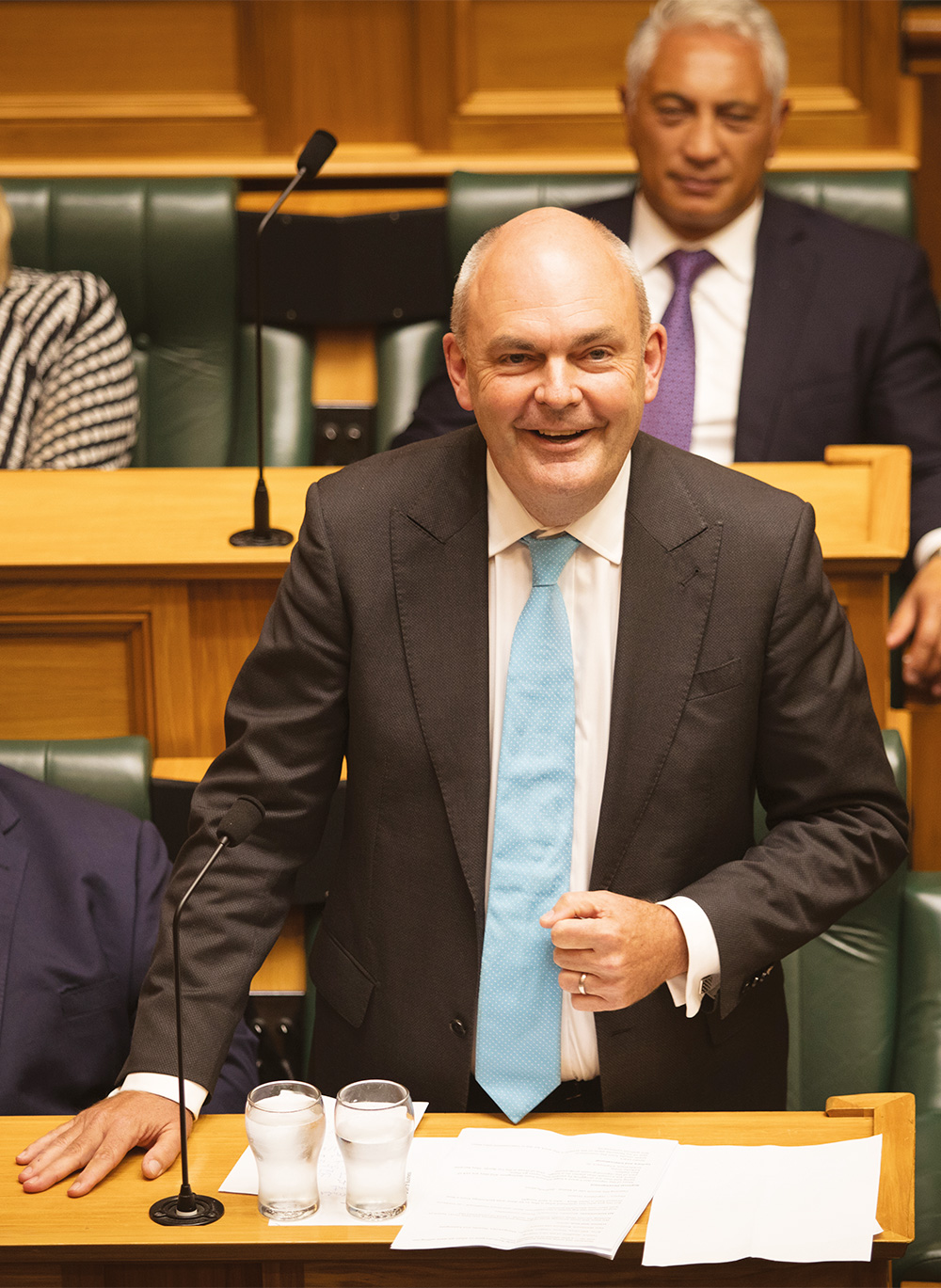 Photo: During his valedictory speech to Parliament in 2018.
Steven Joyce
A new memoir off ers an inside glimpse into John Key's government.
By Oliver Neas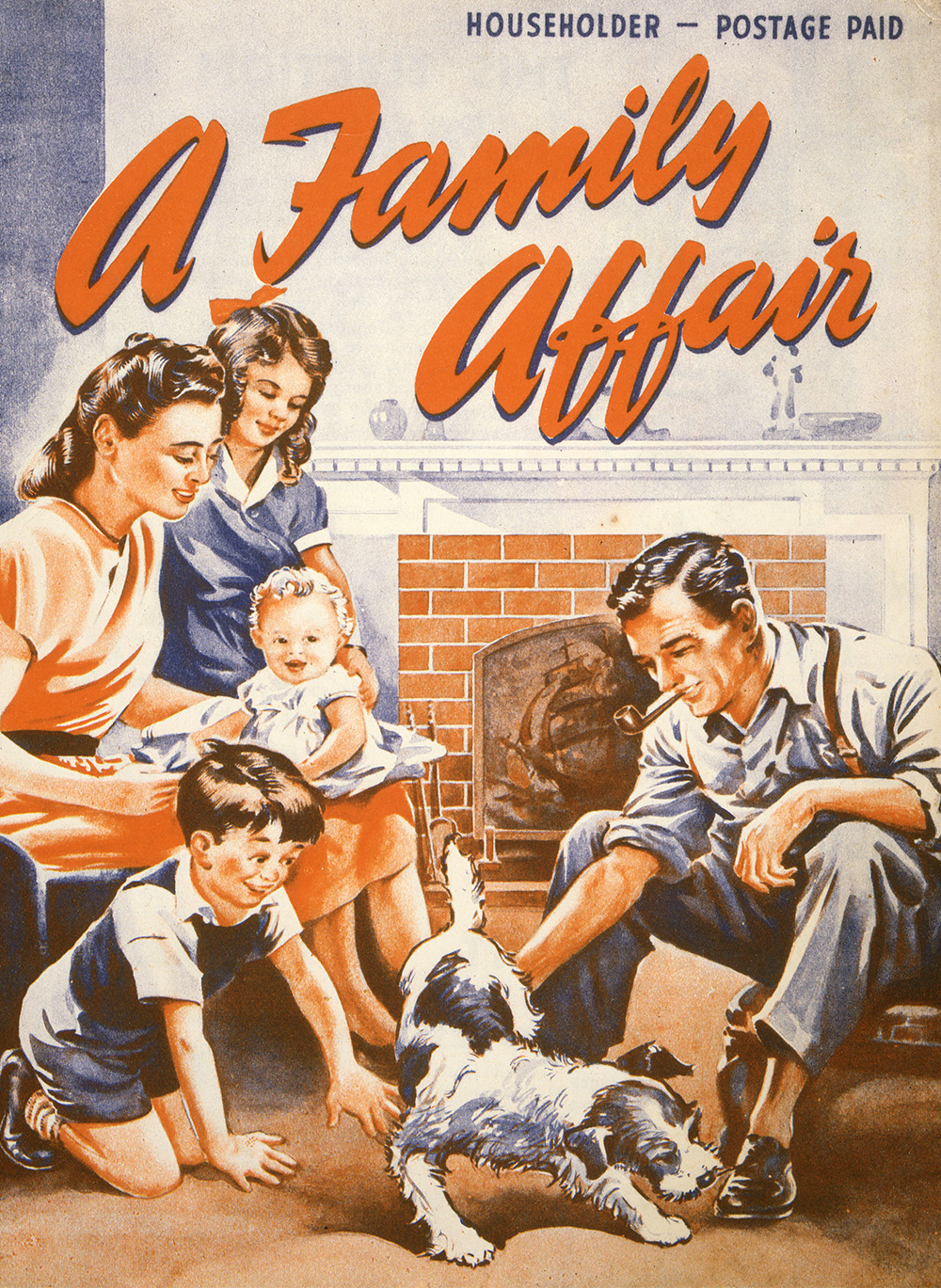 On message
Cracker election slogans from days gone by.
By Michael Fletcher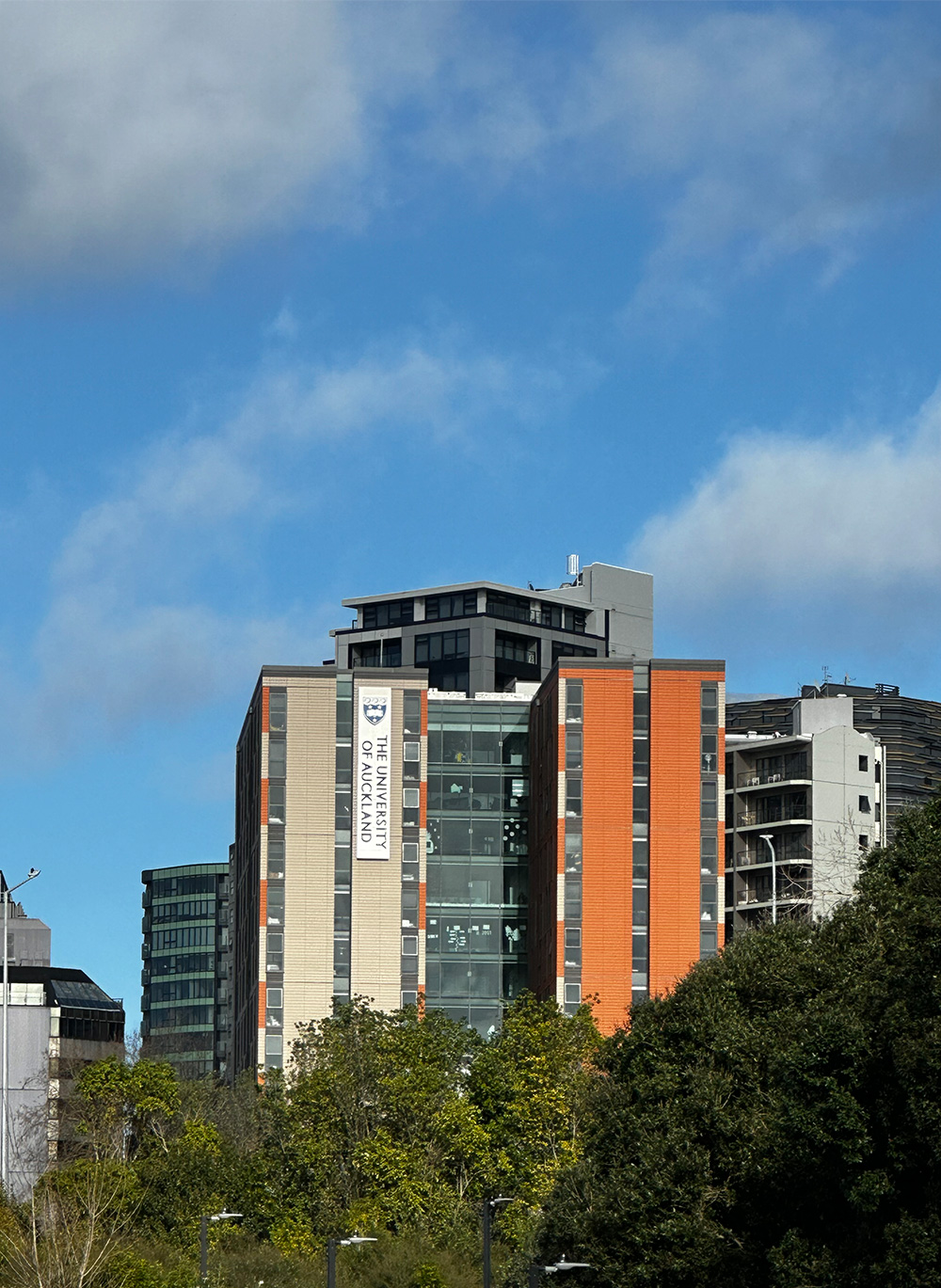 Photo: Georgia Skiffington
University challenge
What's the solution to the cash crisis?
By Jonathan Boston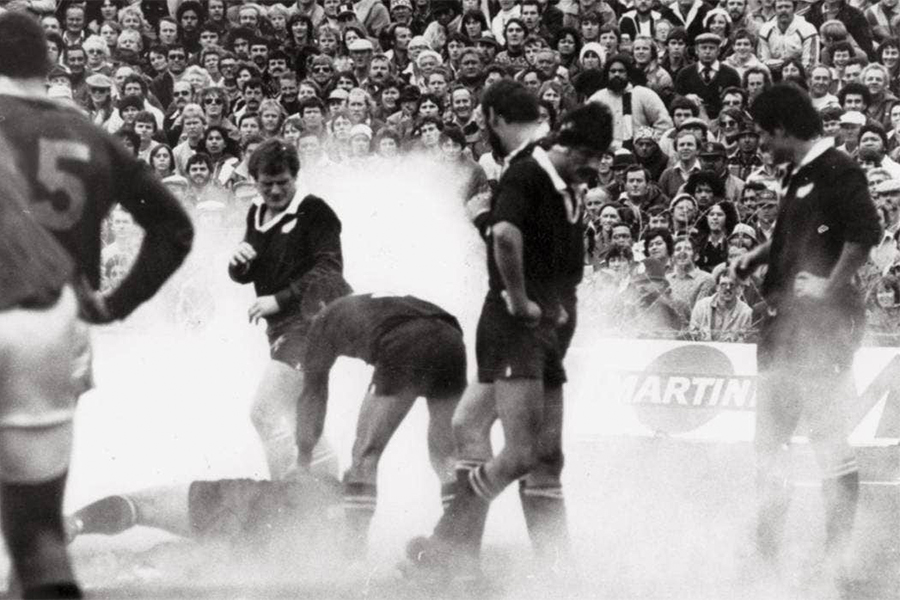 Photo: New Zealand Herald
Photography
By Vanessa Green
The map
By Nadia Shaw-OwensUp
Sam Stubbs
He says good timesare coming our way.
By Theo Macdonald
My first ever
An ocean journey.
By Gregory O'Brien
Whakapapa
A novice gravediggertakes up the mantle.
By Tihema Baker
National treasures
Mealworms on the menu in Taranaki.
By Lindsay Wright
Meet the maker
Snakes and saints inhabit Laura Williams' paintings.
By Theo Macdonald
Couchsurfing
In a new series, we test out breathwork.
By Dr Curious
Lines
Pity the poet, with so many titles to invent.
By Bill Manhire
Books
Rugby, poetry anda new novel.
By Theo Macdonald
Music
Try our Spotify playlist.
By Victoria Spence
Food
A box of special cookies is a lovely gift.
By Shan James
Quiz
Crosswords and more.
By Graeme Wilson
Save the date
Fun ahead: A Hobbit day, cars, music, food.
By Nadia Shaw-Owens
Subscribe to Our Newsletter
For regular updates on what's happening, please sign up for the newsletter here.