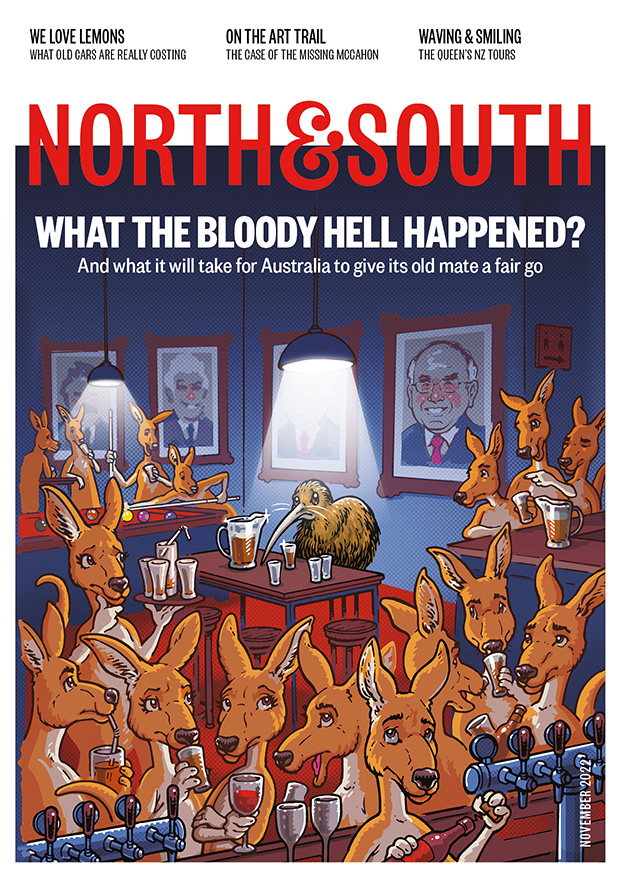 Illustration: Blair Sayer
Once Were Mates
New Zealanders and Australians have long shared many bonds. But in the last 20 years, the relationship has soured. Is there a way back to friendlier relations?
By Pete McKenzie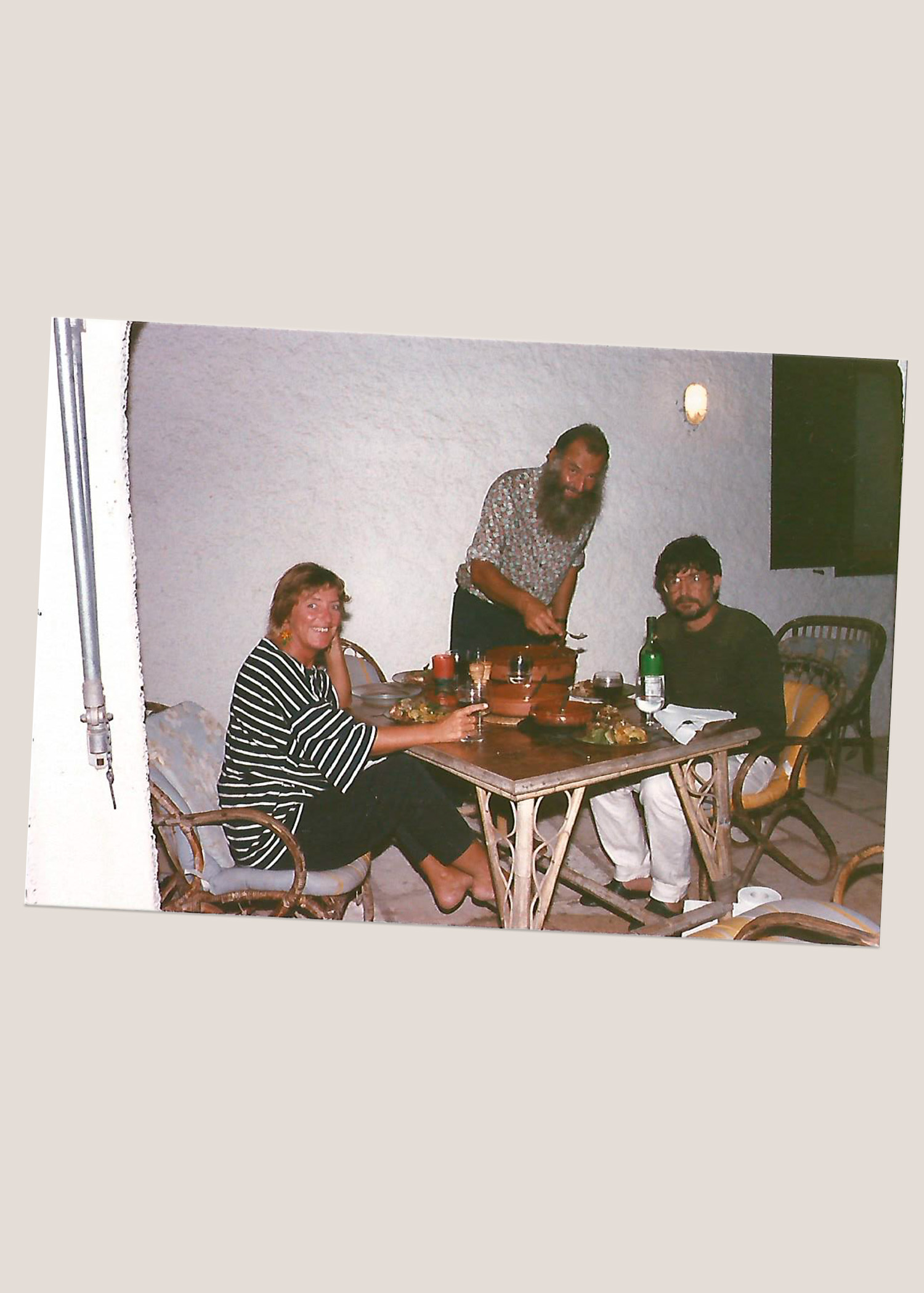 Michael Neill holidaying with Sebastian Black (centre) and Judith Binney on the Mediterrean island of Menorca, circa 1988. Photo: Michael Neill
Opinion: Home Fires Burning
Emeritus professor Michael Neill reflects on a terrifying incident in 1980s Auckland that threatened the safety of him and his family.
By Michael Neill
Photo: Basil Williams, Auckland libraries Heritage Collections
Blue Smoke
Our vast fleet of aging cars is a growing problem. But as our Nissan Sentra-owning journalist finds, it's not easy getting rid of old bangers.
By George Driver
Photo: Tony Whitaker, Te Papa (CT.067088)
Island Time
How Mana Island, a pest-ridden and barren former farm, became an island paradise for native wildlife.
By Colin Miskelly
Photo: Kauri, Ilse von Randow and Colin McCahon, E H McCormick Research Library, Auckland Art Gallery Toi o Tamaki, gift of Douglas Lloyd-Jenkins, 2012.
Following the Threads
A wall hanging by weaver Ilse van Randow and artist Colin McCahon has been missing for 60 years, prompting some dedicated detective work.
By Hayden Donnell
The Map: Royal Visits
Join us as we roam the motu in the steps of the Queen.
By Gabi Lardies
Underwater World
A new book shares Secrets of the Sea.
By Robert Vennell
What's the time, Mr Wolfe?
High time to acknowledge human impact on our land, says Richard Wolfe. 
By Elisabeth Easther
Foreign Correspondence
Breakfast — the most important meal of the day when it comes to diplomacy.
By Peter Bale
Subscribe to Our Newsletter
For regular updates on what's happening, please sign up for the newsletter here.